We asked Katie Caldesi, co-owner of  London's Caffé Caldesi and La Cucina Caldesi cooking school, to share her experience on how to create delicious Italian food that is good for your health and your waistline. Katie is one of the undisputed experts in Italian food who has taught alongside some of the biggest names in Italian cuisine, including Gennaro Contaldo, Ursula Ferrigno and Valentina Harris.
In 2011 my husband Giancarlo was diagnosed with Type 2 Diabetes, it came as a complete shock and we knew nothing about the condition and how to treat it. We followed his NHS dietician's advice, cut back on sugar and reduced his portions of food, but he actually worsened and his blood sugar levels rose. He looked and felt terrible.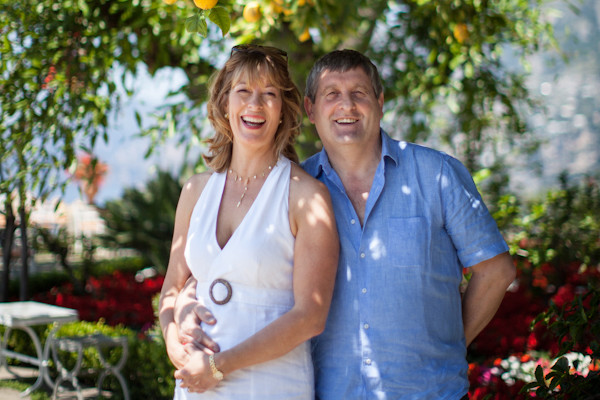 Two years later in 2013 he was diagnosed with a severe gluten intolerance by Jenny Phillips, a superb nutritionist and now a friend. When Jenny told him the news he felt like his world collapsed and everything he loved was forbidden and although determined to fight he was very low. No pasta, no pizza, no choux buns or bread, not great for an Italian. What we didn't realise is that this diagnosis would probably save his life.
Why we eat a low-carb diet
As soon as he gave up the wheat he dramatically reduced the carbohydrate part of his meals, he felt better, the swelling in his joints disappeared and his blood sugar levels dropped. At this time we were commissioned to write our book about salads which meant we were constantly testing recipes made from salad leaves and vegetables. Inadvertently we were following a low-carb diet.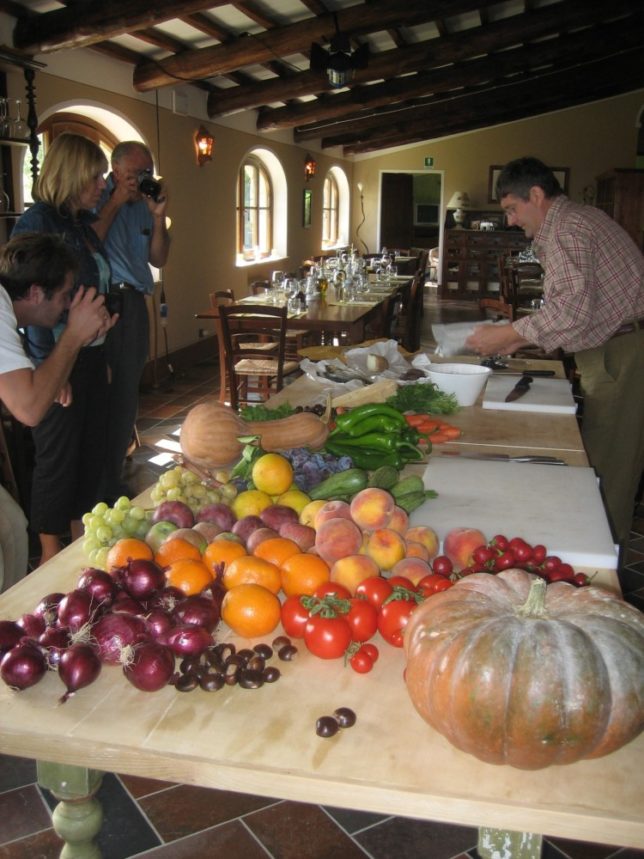 Now seven years on from Giancarlo's first diagnosis of diabetes his HbA1c levels have dropped from a staggering 79 millimoles to just 38, at last he is in the normal range and his diabetes is in remission. He's lost 3 ½ stone, I have lost a stone and most importantly we have kept the weight off and we still love our food.
What? No pasta?
I still eat a small portion of pasta every couple of weeks but Giancarlo can't and while our teenage boys tuck into plates of spaghetti we will have the same sauces over buttered and steamed ribbons of cabbage or roast vegetables. We get all the enjoyment of a rich ragu or a creamy mushroom sauce with none of the carbs.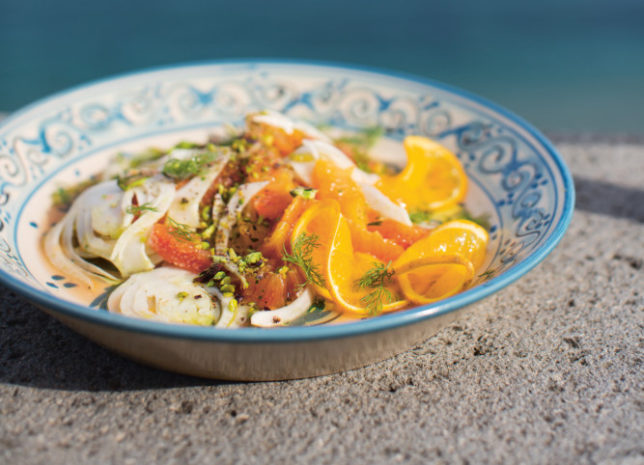 A world beyond pasta and pizza
There are plenty of options on an Italian menu without having to have pasta and pizza. Giancarlo loves burrata and salad and I nearly always plump for fish and vegetables if we are eating in our restaurants for lunch. In the evenings we eat with our boys. Italians love to eat together and it is really important to us. We know what's happening in each other's lives and while you are talking you are eating more slowly. It takes a while for our stomachs to realise we are full so by pacing your meal and slowing down you eat less.
Salad first please
Italians are flummoxed by the British way to eat salad at the same time as a hot main course such as lasagne. The salad dressing never goes with a pasta sauce and the fresh leaves wilt on a hot plate. It's much better to eat a small bowl of salad first; you begin to fill up so you don't need so much for the main course.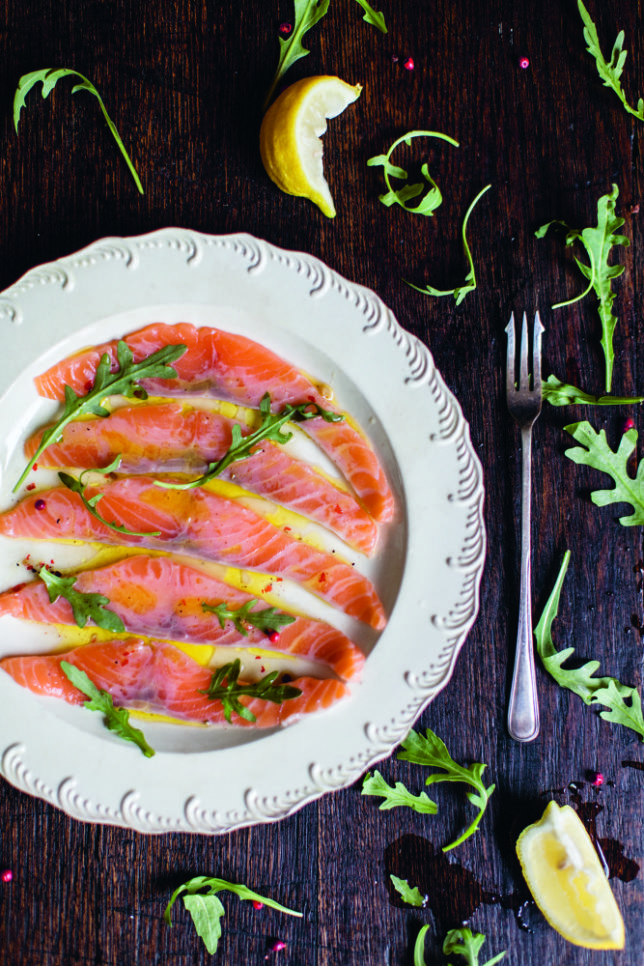 Don't stint on the extra-virgin olive oil
As a family we love olive oil and drizzle single-estate extra-virgin olive oil onto soups, salads, steak and even fruit. We buy Filippo Berio or a good supermarket own brand for cooking. Never use coconut oil or rapeseed for Italian cooking it will ruin the flavour.
No breakfast
I used to criticise Giancarlo's habit of missing breakfast, I was told it was the most important meal of the day. However as a Type 2 diabetic your blood sugar is high and even if you aren't diabetic you have enough glucose in your blood in the morning to go for a few hours without food. If you aren't hungry don't eat. We have a coffee or two with plenty of glasses of water throughout the morning until lunch.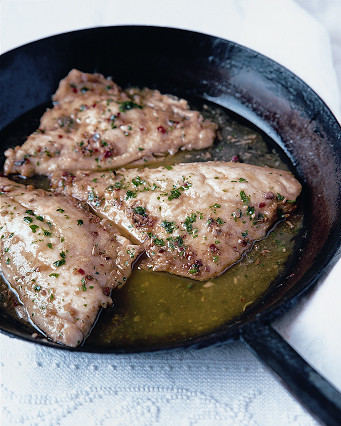 La dolce vita
Giancarlo loved ice cream and cakes but now we have given up sugar we find them too sweet. Instead our "puddings" are a handful of creamy, organic walnuts and some squares of dark, bitter chocolate (around 85%). Alternatively we dive into a cheeseboard after a meal with celery and nuts instead of bread and crackers.
About Katie Caldesi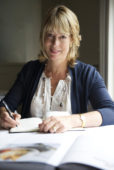 Katie, and her husband, Giancarlo Caldesi, are the owners of London's Caffé Caldesi, Caldesi in Campagna in Bray, and the Marylebone La Cucina Caldesi cooking school. They are undisputed experts in Italian food and have taught alongside some of the biggest names in Italian cuisine, including Gennaro Contaldo, Ursula Ferrigno and Valentina Harris. They have written ten books, most recently, The Long and Short of Pasta published on 31st May by Hardie Grant.