This year, KEF launched two brand new finishes for the world-renowned M500 on-ear headphones. The M500s were the winners of the reddot Design Award 2013, the Good Design Award 2013 and the iF Product Design Award 2014. They were also on the six-product shortlist for the coveted T3 Magazine – Headphones of the Year Award. The M500s have also received a large number of five-star reviews from the world's tech and lifestyle media and SLOAN! Magazine loves the stylish new finishes.
The stylish new White and Black finishes share the original M500 specifications of full-range neodymium drivers, an elegant and precision-engineered aluminium frame, breathable, sweat-resistant memory foam earpads and a stunningly detailed and musical performance.
With an elegant and distinctive look, these new mobile closed-back on-ear hi-fi headphones have a clean, no-fuss design with the cabling neatly concealed within the headband. The full aluminium frame has high-quality, sweat resistant, durable and breathable high performance earpads and headband for maximum comfort with KEF's innovative 'Smart Hinge' multi-angle hinge designed to offer a more flexible headphone structure for different users' heads.
In addition to the full-range 40mm neodymium driver with CCAW (Copper Clad Aluminium Wire) high quality voice coil, the KEF M500 headphones are Apple product compatible with full remote functions allowing you to switch between calls and music as well as using voice commands. The flat tape cord also ensures no tiresome tangles when using or storing the headphones.
The handy foldable design makes this stylish headphones perfect for travelling for which KEF has provided users a conveniently designed protective case. Not forgeting the business traveller, the team at KEF have also provided an extremely useful flight adapter in the box meaning you can now enjoy quality sound and quality design at 35,000 feet!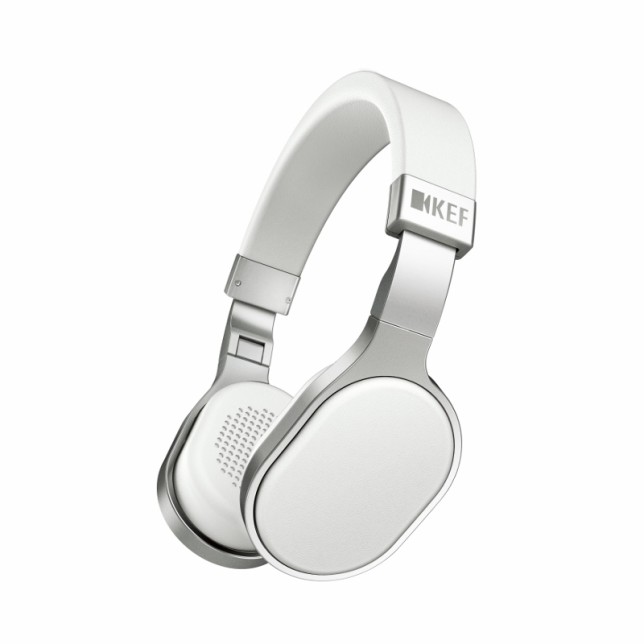 KEF was founded in 1961 by Raymond Cooke OBE (1925–1995) and was initially headquartered in a Nissen Hut on the premises of Kent Engineering & Foundry (from where the name KEF is derived) – a metal-working company on the banks of the River Medway, near Maidstone in Kent.
KEF's ethos has always been based on the continuing quest to find new and better ways of reproducing sound. Since the company's establishment, KEF has maintained a flair for unusual and controversial speaker engineering, design and material use. KEF has always driven innovation in sound with examples including its iconic 'egg', Muon and Blade speakers.
KEF is a member of Gold Peak Group and its products are available in more than 60 countries. In 2011, KEF celebrated its 50th anniversary and now the company continues its commitment to building on its strong heritage.
The new KEF M500 headphones in clean White and stylish Black finishes are available from www.KEFstore.co.uk priced at RRP £249.95.