It's that time of year, when we all start dreaming of heading to sunnier climes. Yet, no sooner have we jetted off to our favourite holiday destination and we are faced with the dreaded holiday hair. Hot temperatures, humid conditions, lounging in the sun and daily dips in a chlorinated pool can play havoc with your hair, leaving it dry, frizzy, faded, wild and out of control. Taming your mane can become a major part of your holiday beauty regime, as you try to keep those unruly tresses under control in the scorching summer heat.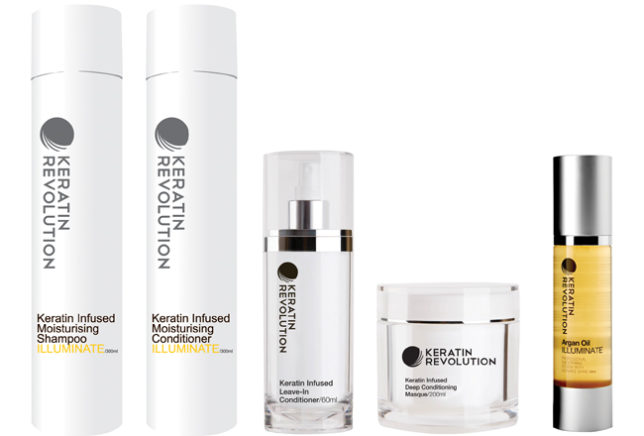 If you long for frizz free locks, indulge in Keratin Revolution's luxurious formaldehyde-free hair care range that contains Hydrolysed Keratin to nourish each individual hair strand, resulting in ultra-smooth, super sleek and hassle free holiday hair!
Keratin Revolution Moisturising Shampoo (300ml), £12.99

This luxurious moisturising shampoo gently cleanses the hair and scalp, without compromising on moisture levels. The shampoo imparts Hydrolysed Keratin that nourishes the hair, leaving it super soft and silky smooth.
*The Sodium Laureth Sulfate free formula keeps your hair colour rich and full of shine, preventing it from fading.
Keratin Revolution Moisturising Conditioner (300ml), £12.99

This luxurious nutrient rich conditioner nourishes, rejuvenates, improves elasticity and adds incredible shine to hair. The conditioner infuses the hair with Hydrolysed Keratin that leave locks super hydrated, silky smooth and frizz free for a salon perfect look!
Keratin Revolution Deep Conditioning Masque (200ml), £24.99
This thermo activated deep conditioning masque includes Hydrolysed Keratin, Green Tea Extracts, Hydrolysed Collagen and Jojoba Oil that work in tandem to provide an intense moisture boost, hydrate and restore the hair back to pristine condition. The heat helps to open the cuticle, allowing the conditioner to penetrate hair more readily to add strength and repair the hair. For optimum results, massage from roots to ends and leave the hair covered with a shower cap for 15-30 minutes. Comb through and rinse with tepid water, then blow dry or style as desired.
Keratin Revolution Argan Oil Illuminate (50ml), £19.99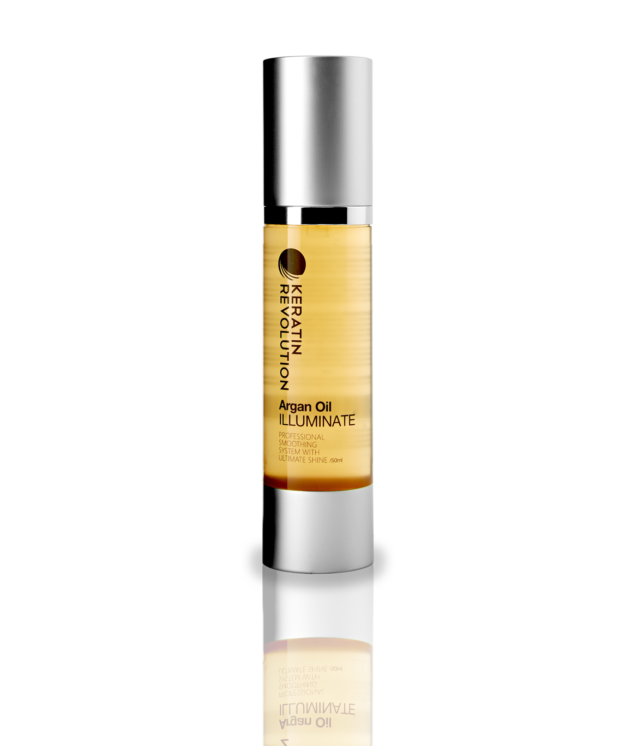 This clever serum nourishes each hair strand, leaving it super soft, silky smooth, shiny and full of vitality. It also provides an added barrier of protection from heated styling tools that can damage the hair. Argan Oil from Morocco adds moisture and luminosity to the hair, whilst the Moetberry fragrance provides a delicate fruity scent. This luxurious serum also helps to control frizz, caused by humid or damp conditions that can play havoc with you hair, especially when you are on holiday!
Keratin Revolution Leave-in Conditioner (120ml), £17.99
This nutrient rich, formaldehyde free, weightless leave-in and detangling conditioner contains Hydrolysed Keratin, Wheat Amino Acids and Hydrolysed Wheat Protein to nourish and strengthen the hair, helping to retain moisture and provide great shine. This clever leave-in conditioner also acts as the perfect styling product, combining ingredients that act as UVA/B filters to protect your tresses from the effects of the sun, sea and pool. Apply prior to sunbathing or swimming to maintain beautiful luscious locks!
Keratin Revolution is available in salons nationwide.