We all struggle in the kitchen at some point in our domestic lives. How do you prepare this? How should you cook that? TV chefs with their make-believe kitchens and quirky camera angles don't offer much help to daily kitchen conundrums and make cooking at home look effortless thanks to big budgets, an even bigger production team and food stylists that could make a ham sandwich look sexy! But fear not, help is at hand thanks to our friends at Lékué and OXO Good Grips. Check out these time-saving tools and effortless equipment that will help you produce serving perfect results every time.
Lékué Steam Case
Lékué's star product – the Steam Case – is every cook's secret go-to. For those late nights from work or hectic family meals, the Steam Case will enable you to cook healthy and delicious vegetables, fish and chicken in around 5 minutes.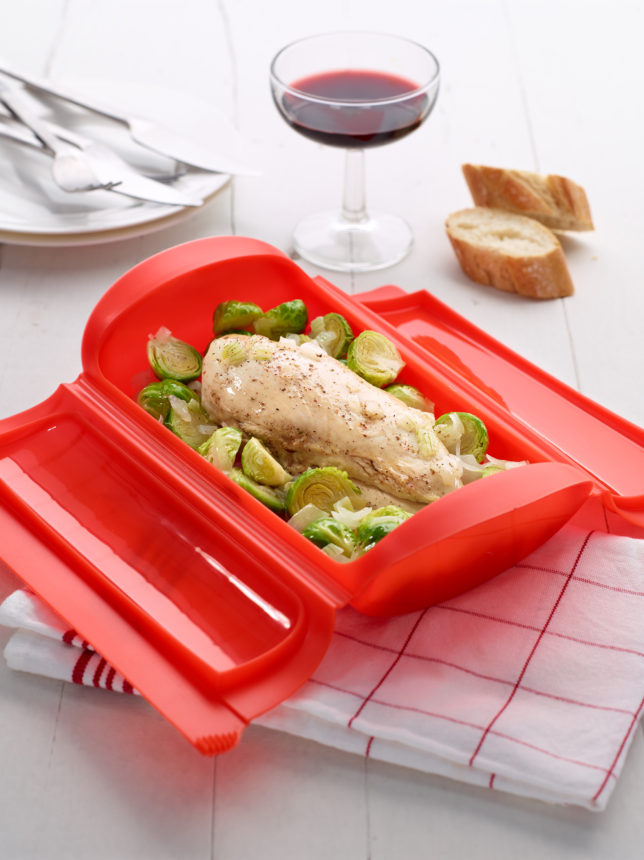 Like the sound of it? You may also be interested in the Deep Steam Case, which cooks full meals from soups to steamed mussels by bringing out the aromas and juices in your ingredients with mouth-watering results. Enjoy a whole chicken roast in approximately 20 minutes! Sunday lunch has never been so easy. Lékué Steam Case 1-2 pers £14.99, 1-2 pers with tray £19.90 and 3-4 pers with tray £29.90. Available from Selfridges, Lakeland, Ocado or Lekue.com
OXO Good Grips Spiralizer
This Spiralizer is perfect for creating vegetable noodles, a tasty, healthy alternative to pasta. Quick and easy to use with great safety features. You can also use it to make uniform spirals for curly fries, salads, garnishes and more.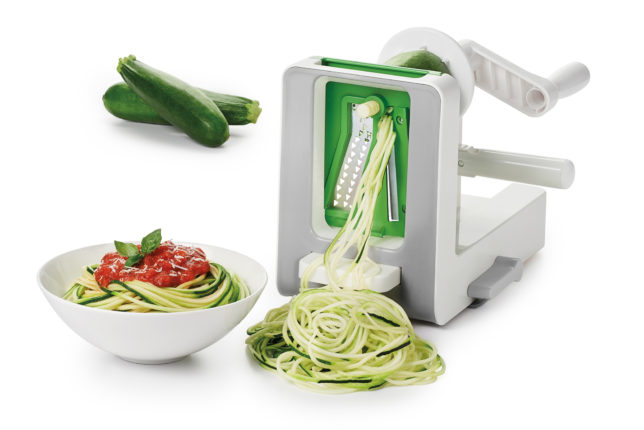 Three interchangeable stainless steel blades create spaghetti cut, fettuccine cut, or ribbon cut noodles, and a Stronghold™ suction cup prevents wobble on countertops. The removable blade box keeps blades clean, safe and organized when not in use and stores on board. £40 available from Lakeland
OXO Good Grips 3 in 1 Avocado Slicer
Avocado on toast is a huge craze with Millennials and those wanting to eat well. This gadget splits, pits, slices and scoops, for safe and mess-free prep – the plastic blade smoothly cuts through avocado skin and fruit, yet isn't sharp to the touch.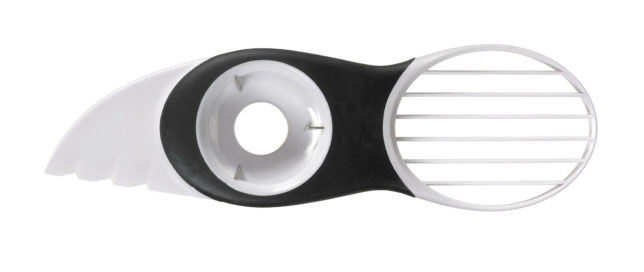 The pitting tool quickly removes pits with a simple twist. The fan blade cuts fruit into perfect slices and scoops them out for serving. £8 available from Lakeland
OXO Good Grips Mango Splitter
Takes the hassle out of prepping mangoes – the Mango Splitter removes the seed and cuts the fruit in half with one simple press.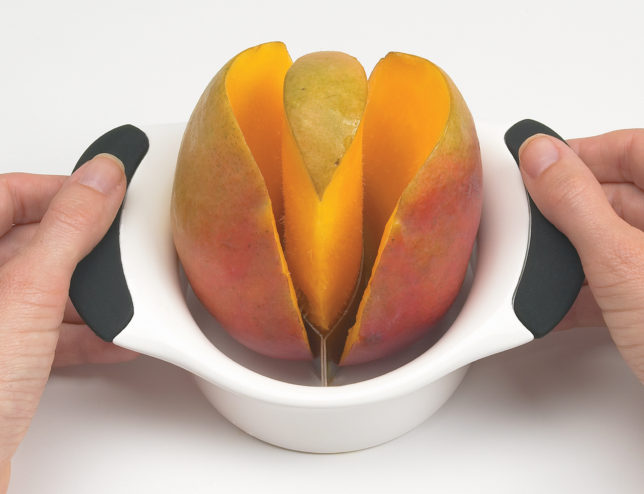 The sharp stainless steel blades slice cleanly through the fruit and leave almost nothing behind on the seed. £9 available from Lakeland
OXO Good Grips Ratcheting Pineapple Slicer
This gadget cores and slices a whole pineapple with ease. Simply slice off the top of a fresh pineapple, then twist the Slicer onto the exposed fruit to create perfect pineapple rings.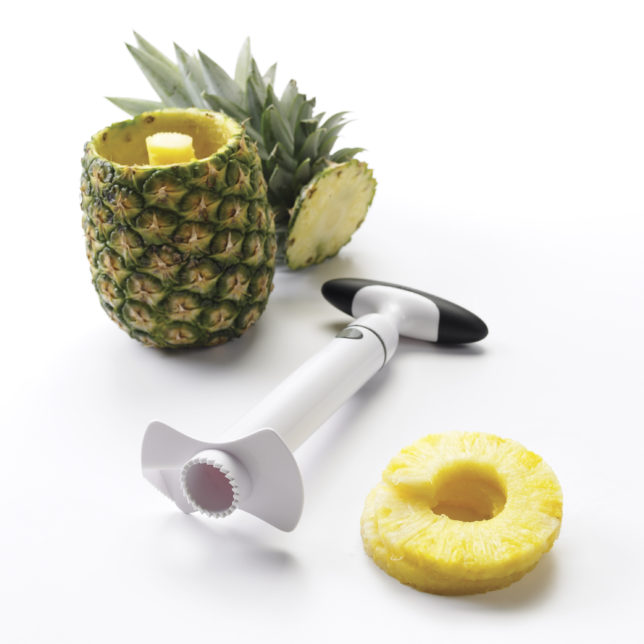 Ratcheting handle is easy on arms and wrists. Measurement markings let you gauge a pineapple's height before slicing so you know when you're nearing the bottom of the fruit. £9 available from John Lewis.