Established 2004, at the turn of the laptop revolution, two friends were disillusioned with their traditional, corporate career paths and wanted to shake things up. Bags for men were boring and boxy, and bags for women had barely changed since the 1950's. They started KNOMO to build a flexible working environment fuelled by passion; creating products that people loved, while enabling everyone to make the most of new technologies.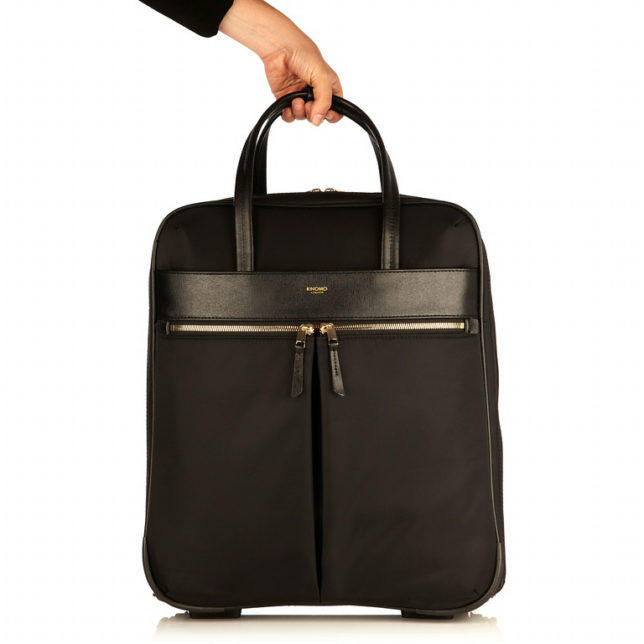 KNOMO stands for KNOwledge and MObility. The brand is aimed at progressive individuals living and creating around the world, who are obsessed with the small details but focused on the bigger picture. The accessories appeal to freelancers, entrepreneurs, co-working collectives and anyone for whom each day is different without the constraints of someone else's rules.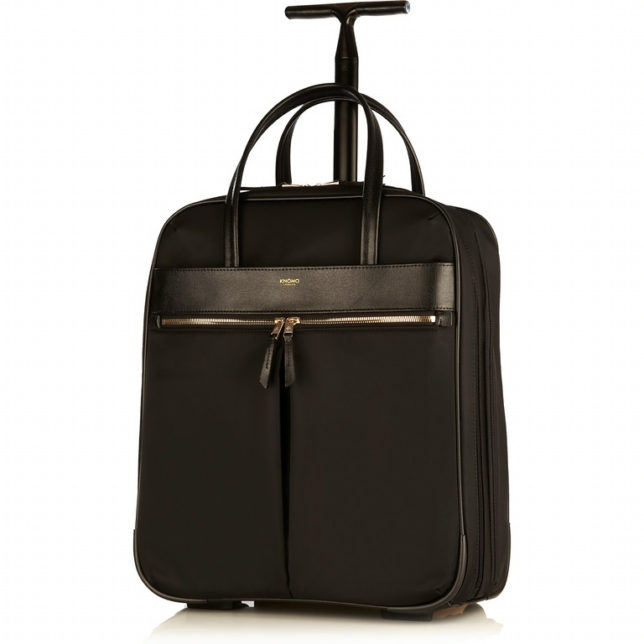 KNOMO appreciate that in today's hectic world, we work from the office, home and whilst on the go so we need hard-working accessories for day to night and from work to weekend use.  With this in mind, we tested the Burlington – KNOMO's women's wheeled business bag.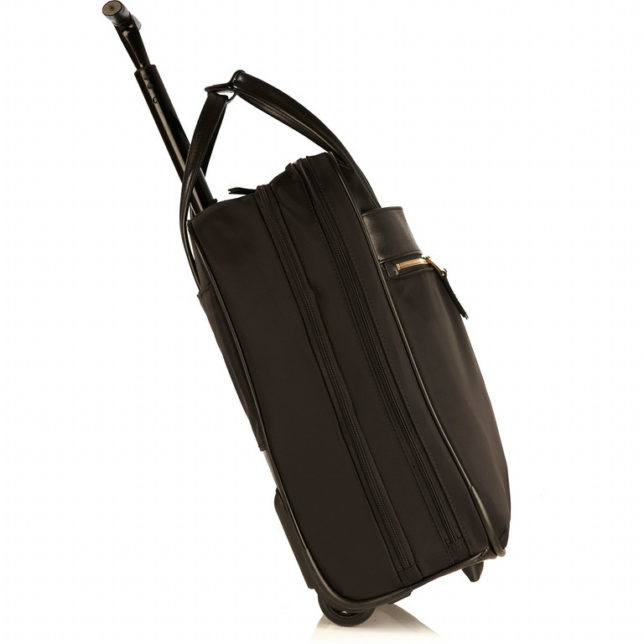 Cabin sized and wheel fitted, the Burlington 15" is the ideal carry on for a weekend away. With a highly practical N/S design which means that there's enough room for all your belongings stored in an organised way.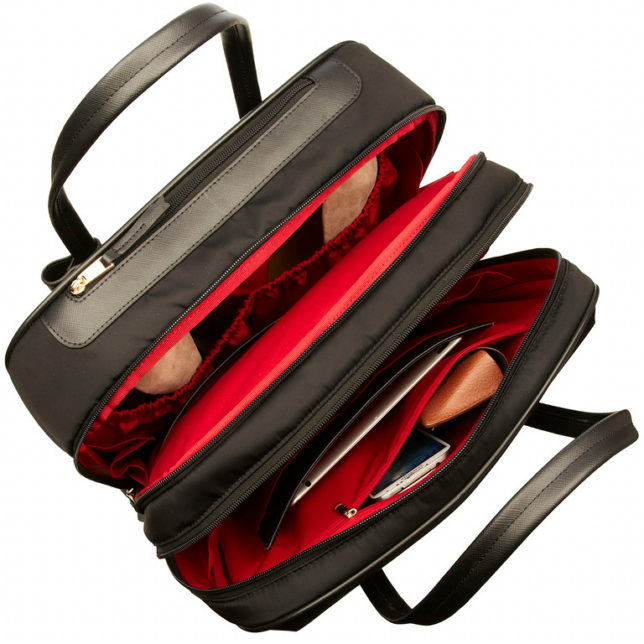 The Burlington perfectly exhibits travelling organisation and function with an innovative neat and slim design. Coupled with the padded 15" laptop section, internal organisational pockets, and a full sized zipped section, all of your essentials are there to hand.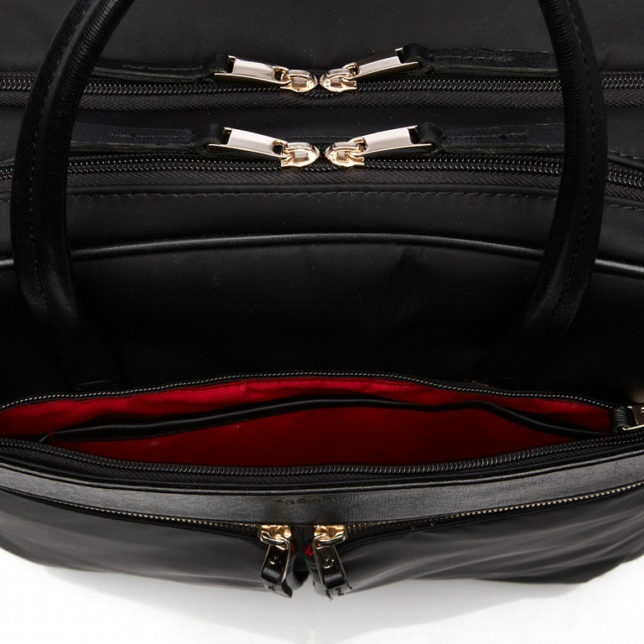 Whatever your commuting needs, the Burlington's organisational design means you'll never be short of room for multiple belongings. It's two way main compartment design befits the modern businessperson — always ready to transition from work to leisure.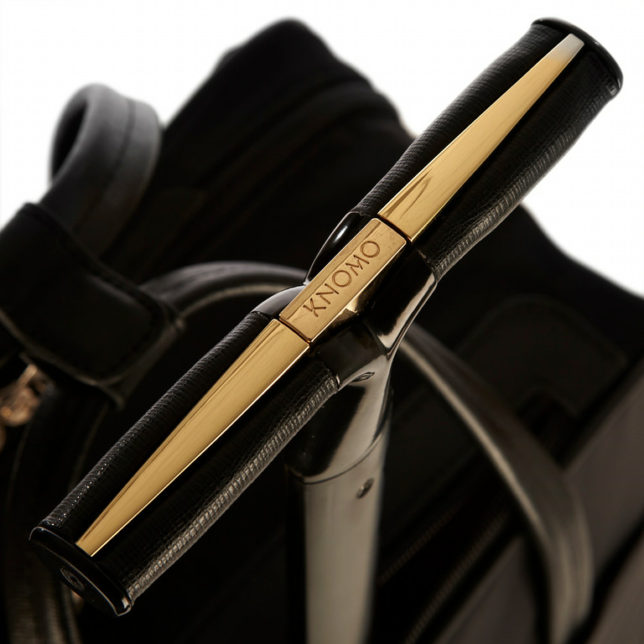 Made from superior grade and durable nylon spray-coated to offer dirt/water resistance and supplemented with sturdy metal zips, the Burlington has luxury full grain leather touch points and features a handy telescopic trolley handle and 'easy-roll' wheels for efficient carry usage. Even the internal lining offers luxury as it is constructed from soft and colourful Grosgrain lining.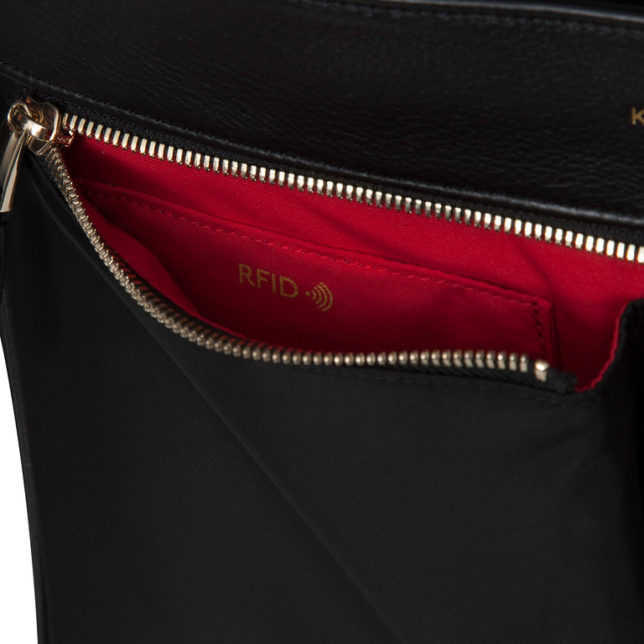 The Burlington weighs only 2.6 kilograms with a capacity of just over 23 litres and has dimensions of H43 x W37 x D19 cm. The Burlington by KNOMO is priced at £349 and is available in black from www.knomobags.com, in store at Knomo on Great Portland Street and from Harrods, John Lewis, luggage stores at Heathrow and other locations.