Kobo Aura ONE was designed with the help of its best customers and reflects Kobo's latest step towards the perfect reading device. This new device offers a screen size that fits more words to a page, front-light technology that allows for nighttime reading with no impact on sleep, and an interface offering customised book recommendations to suit each and every reader. The Aura ONE battery lasts up to one month, making it the perfect partner for holidays or long commutes.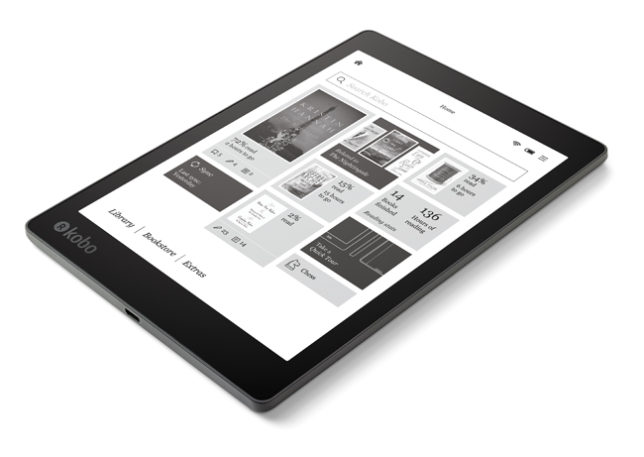 Book-sized touchscreen: Those who like the size of a hardcover book with spacious pages will enjoy reading on the largest premium Carta E Ink touchscreen currently available on the market, with 300 ppi for print-quality resolution. Housed within the device's thin, lightweight design (195.1 x 138.5 x 6.9 mm; 230g), the edge-to-edge 7.8" screen allows for an enjoyable reading experience with more words to a page, which means fewer page turns.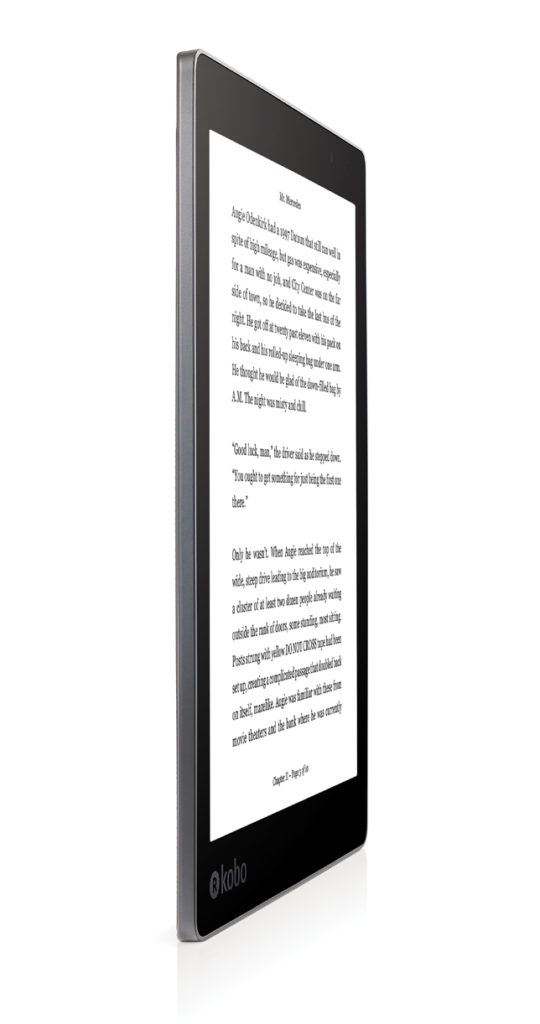 Comfortlight pro: Experts have cautioned that devices in bed, and specifically the blue light emissions from screens, can affect sleep quality. By reducing blue light exposure, Kobo Aura ONE's enhanced front-light technology lets people enjoy nighttime reading without impacting their sleep. An ambient light sensor automatically detects current light levels to emit the optimal brightness based on the time of day; by setting a bedtime hour, the hue of the light mimics the sun's natural progression. Readers can also manually choose their own light settings based on personal preference.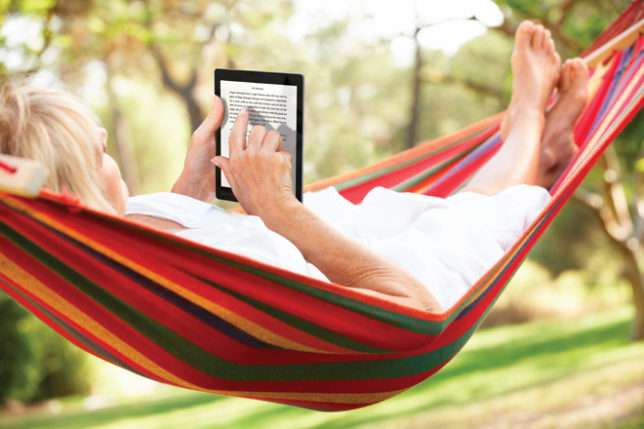 Waterproof for the ultimate escape: Sink into a good read while in the bath or take it poolside without worry. Advancing from the breakthrough Kobo Aura H2O waterproof device, Kobo Aura ONE now has HZO Protection™, making it waterproof** for reading in places where other devices might not survive. The coating technology applied to the device's interior allows it to be fully submerged without the need for port covers. Now relax, draw a bath and start reading.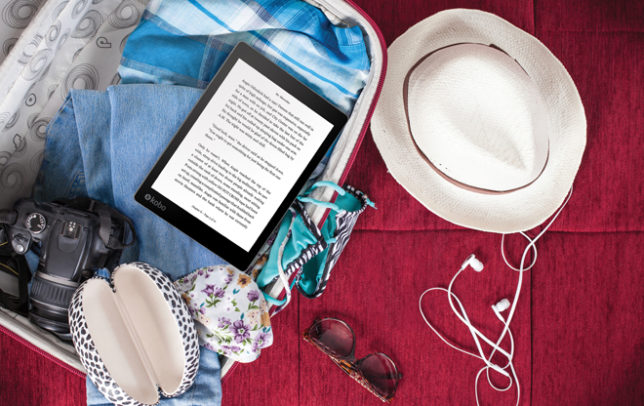 Read your way: As no two book lovers are alike, Kobo offers a reading experience to suit any reader's taste. TypeGenius offers customizable font options, which include exclusive weight and sharpness settings, with the choice of 50 font sizes and 11 font types. In addition, readers can adjust margins, highlight passages, write notes, and look up words with the built-in dictionary. With a world-class catalogue of more than 5 million titles available at Kobo.com, ranging from romance to thrillers, biographies and memoirs to business books, non-fiction to literary fiction—there are options for everyone—available directly from the device with a Wifi connection.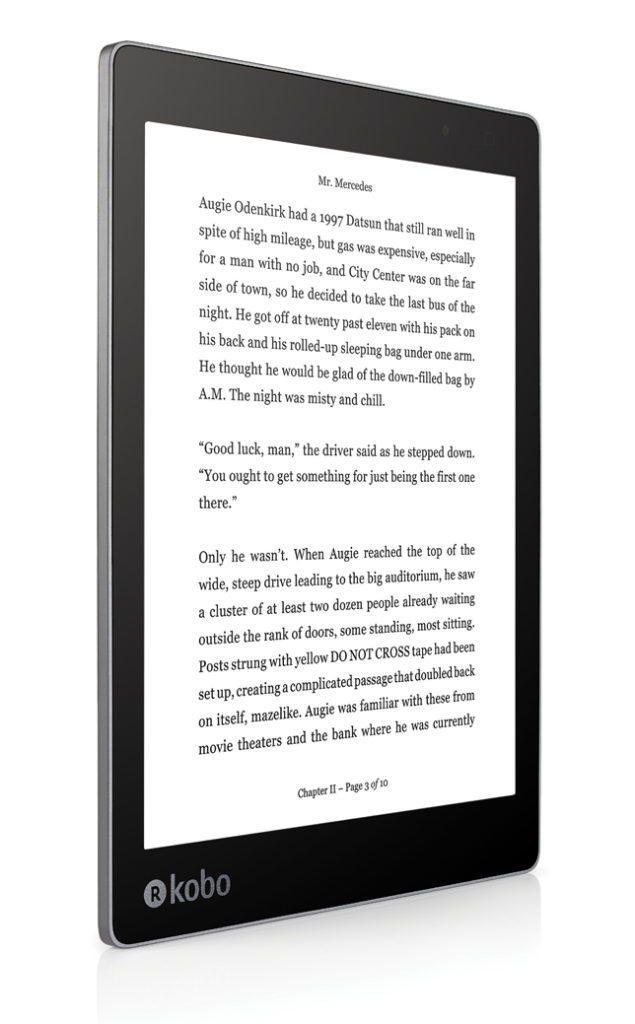 Carry an entire library in the palm of your hand: Not sure which book to take on vacation or on the bus to work? Take them all. With 8GB of storage, Kobo Aura ONE stores up to 6,000 eBooks. What's more, the device's one-month battery life allows book lovers to enjoy a full book before needing a charge. Reading is a breeze with 512 MB of RAM and the Fast Solo Lite processor—making page turns fast and seamless.
Borrowing ebooks has never been easier: Readers can easily connect to their local public libraries right from their Kobo Aura ONE with built-in, one-touch OverDrive library lending access. Set-up is free with a library card from any OverDrive-powered library, and through an integrated catalogue, book lovers can search for the title they want, and depending on the title, choose to either borrow or buy.
The new Kobo Aura ONE – the world's first eReader with blue light reducing front-lit display, is available from www.kobo.com and other retailers such as WHSmith and Argos priced at £189.99