Following the breakthrough concept of Krug Island in 2016, Krug is transporting its unique festival to the grand English wilderness. As leaders of extraordinary craftsmanship and exceptional experiences, Krug announces Argentinian culinary sybarite, Francis Mallmann, will headline an evening of theatrical open-fire cooking in his first ever solo UK consumer event; Krug Festival – Into The Wild. The evening of Saturday 29th July will be accompanied by musical performances curated by Mahogany and unified by Krug Champagne, taking guests on an unforgettable journey of discovery.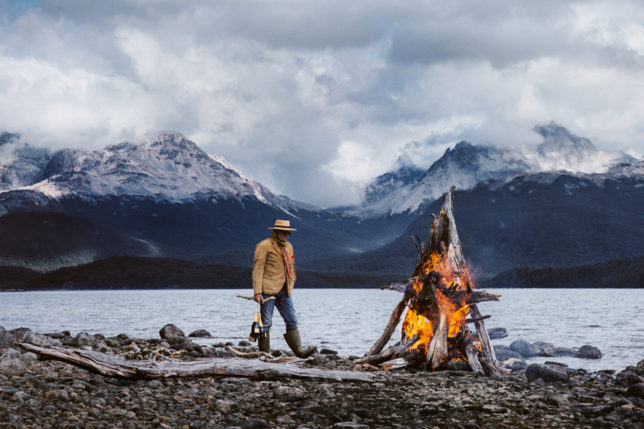 Krug Festival – Into The Wild will draw guests to the freedom of the countryside and the alluring setting of The Grange, an 18th century heritage site in the county of Hampshire. Features include stunning details, from classical façades and eight Greek-revival columns, to the vast grounds surrounding it. The evening will flow across three areas moving crowds through the Palladian building and grand auditorium, out onto the magnificent lawn and down to the lake.
Each area of the event will envelop guests in an incredible visual and culinary experience with the menu crafted and cooked by Francis Mallmann. From the remote region of Patagonia, Mallman is best known for his dramatic open-fire style cooking. Using sand pits, trenches and home-made dome-shaped frames, Mallmann and his team will smoke, roast and char the menu across the three sites on The Grange – pairing each dish with a champagne from the Krug portfolio; Grande Cuvée, Rosé and Vintage 2002. With mammoth fires reaching 10 feet high, cooking locally sourced meat and vegetables for up to seven hours, guests will be privy to a rough luxury style of cooking and spectacular show.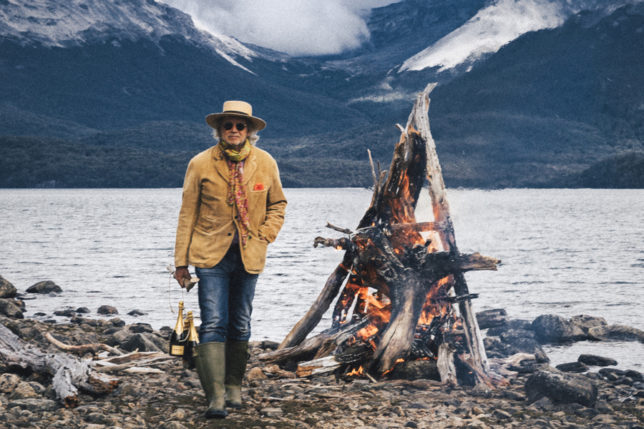 Olivier Krug, Krug House Director, said: "Francis Mallmann embodies the Krug spirit of a refined maverick. His simple and elegant approach to luxury mirrors that of the Krug House perfectly. We are delighted to be working together on this project."
Francis Mallmann commented: "The presence and aura of Krug Champagne will be embodied throughout the 'Krug Festival – Into the Wild' celebration this summer. Krug embraces food and taste, from roasted embers to hung dome roasting, matching the elegance of a charred scallop and the deep complex roots of well-aged beef. The event this July will encompass our shared values of choice, spirit, friendship and passion."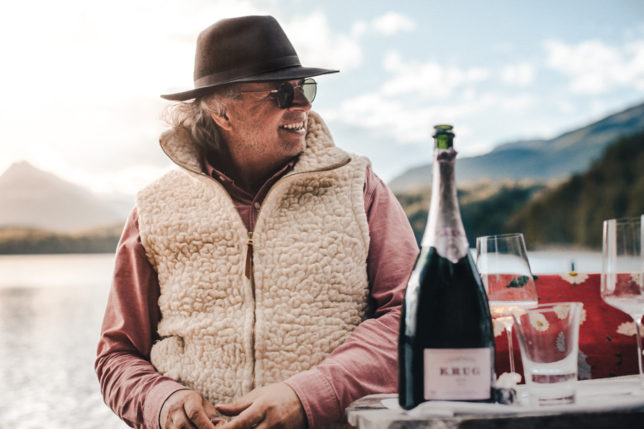 Continuing to advocate emerging artists and cement their intrinsic link to music, Krug have partnered with specialist music and online platform, Mahogany, for Krug Festival – Into the Wild. Performers will be carefully selected to match the mood created by the theatrical settings during the evening, guiding guests through the smoke from space to space, dish to dish. Mahogany is a new generation of music label, creating a buzz among music fans by delivering great new music alongside creative video content to its subscribers and followers.
James Gaster, Mahogany Director, said: "We are excited to be working with Krug and Francis Mallmann to deliver an incredible premium festival experience that brings the very best music alongside impeccable cuisine and the finest bubbles known to man. We look forward to presenting music in a fresh and complete way at this exquisite country location which is stunning both inside and out."
Krug Festival – Into The Wild will encourage guests to immerse themselves in a diverse range of musical experiences, a sensory celebration of food and the finest champagne, set in one of England's most magnificent heritage sites. Although a car park is available onsite, as the event finishes at midnight, we recommend arriving by train to fully enjoy the Krug Festival experience.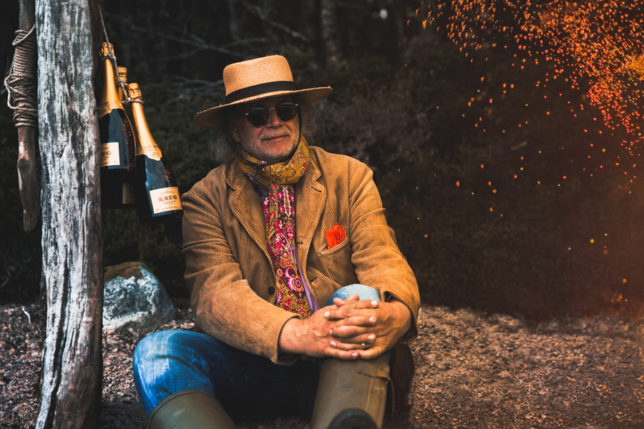 To register your interest, please visit www.krugfestival.com and see below of further event information:
Date: 29th July 2017
Time: 4:30pm – midnight
Ticket price: £395 per person, £750 for a pair
Tickets include all food, drink and return travel to London
Arrival: Recommended trains depart from London Waterloo at 15:09 and 16:09. These are the only trains that will be met by bus collection to transfer to the event location. Arriving at Micheldever Station at 16:10 and 17:10, buses will take guests from Micheldever Station to The Grange.
Return: Guests to be collected from The Grange at midnight by Coaches. Arriving at London Hammersmith at approximately 2am.
Dress code: The festival will take place inside and outside (with limited shelter) in a rural setting therefore guests should dress accordingly. Layers of clothing, a waterproof jacket and sturdy footwear are recommended.
Follow Krug on Twitter @krug and Instagram @krugchampagne #krugfestival