This February, pop sensation and style icon Kylie Minogue unveiled her first ever eyewear collection, exclusive to Specsavers. The elegant yet edgy collection features 25 glasses and five prescription sunglasses. Each frame features a striking angled temple and her iconic 'K' tag for a chic but understated hint of Kylie glamour.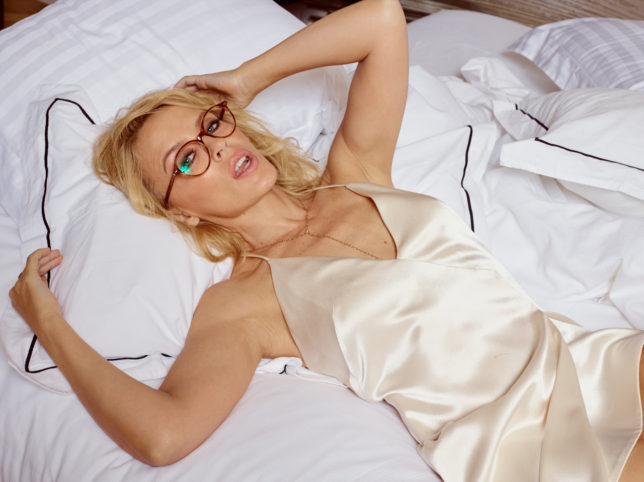 We were invited to try out the Specsaver experience and check out the new frames from Kylie Eyewear collection. We couldn't have been happier with the service and choice offered at Specsavers. The state-of-art Japanese equipment meant no tight awkward frames and swapping of lenses. The eye test went by very quickly and it was easier to discern the difference between the two lenses which makes this kind of exam great for children.
The optician can also simulate double vision to enable them to balance the right and left eye thus avoiding headaches from an unbalanced prescription that is under or over corrected. When it came to choosing frames, there was no sales pressure and the optical dispenser took the time to explain why glasses fall forward because of the bridge – a broader nose needs a wider bridge.
For measurements to fit the new frame, again modern technology played a part with a photo of the face taken with an iPad instead of measuring eye distance with a ruler – all very high tech. All the staff are passionate about their work from optometrist and practice manager right down to the and optical dispenser and sales assistants.
In a special Q&A that appears in full in the April 2017 edition of SLOAN! Magazine, Kylie offers her top tips and thinking behind the new eyewear range. Here are some highlights below and click here for the full interview.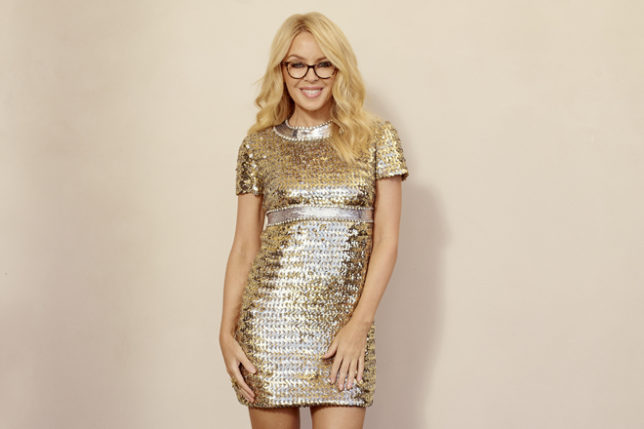 What was it like designing your new eyewear collection?
Designing the glasses has been a fabulous experience. I've taken a lot of inspiration from the idea of modern classics, popular shapes and styles that suit most people, but with my own personal twist on them.
Why was it important to include petite styles in the collection?
I know what it's like searching for glasses and not being able to find any that fit. We've really made sure there's something in there for everyone!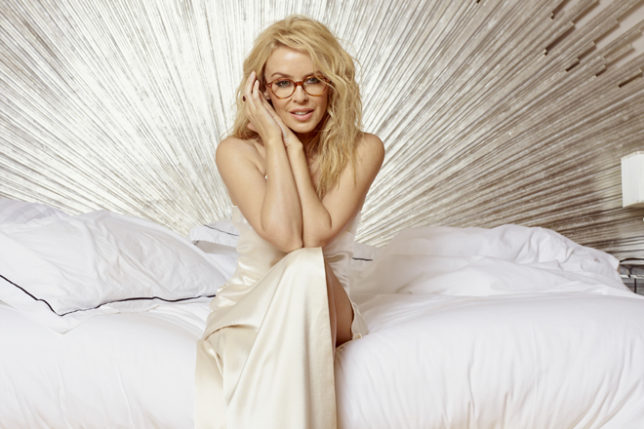 How old were you when you started wearing glasses?
I certainly didn't need to wear glasses when I was 21 but I'm at an age now where we all do need them to see anything! They're part of my everyday life now.
How did you feel when you first found out that you needed glasses?
When I started wearing glasses more regularly I was genuinely surprised, then relieved. I thought everyone would make a big deal out of it but actually I was delighted by how many people said that they loved me in glasses – and that was men and women.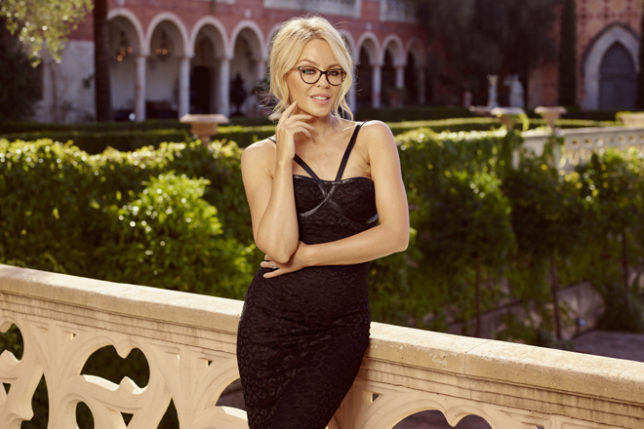 Do you think there is a stigma attached to wearing glasses?
There is definitely no stigma attached to wearing glasses any more. My glasses are now an everyday accessory for me. There's so much choice now to enhance your look.
What does your fiancé Josh think about your new glasses range?
Josh says 'I think I prefer you in glasses!' I think he likes me without them as well though! He was very excited when I first said I was doing a glasses range with Specsavers and has said he's really proud of it.
The Kylie Minogue Eyewear range is available at Specsavers branches throughout London and nationwide.