This Christmas, inspire the food lover in your life with the luxurious selection of gourmet truffle gifts from La Maison Maille. Our favourite is La Maison Maille Truffle Customisable Giftset – the ideal present to treat the host of your next dinner party or truffle-loving friends and family. Combine your favourite Maille truffle products to create a unique gift set, presented in an elegant gift box with a gold or taupe ribbon. Prices start from £51 at La Maison Maille, Piccadilly or maille.com.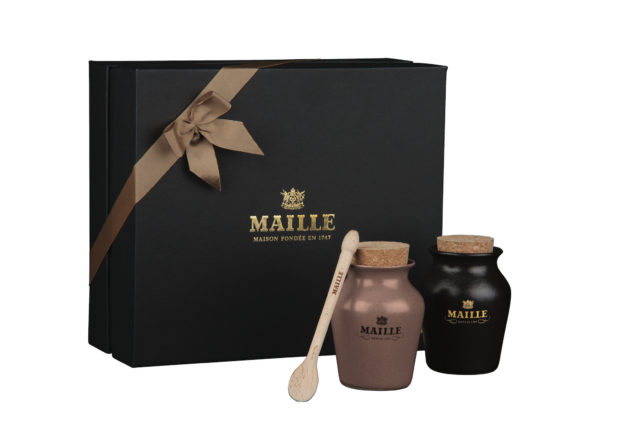 To please even the most passionate truffle lover, combine Maille mustard with Chablis white wine and black truffle with the limited edition Maille mustard with Chablis white wine, black truffle and cep Mustard, both served in a luxurious sandstone jar that can be refilled at London's Piccadilly Boutique from the exclusive Maille mustard pump.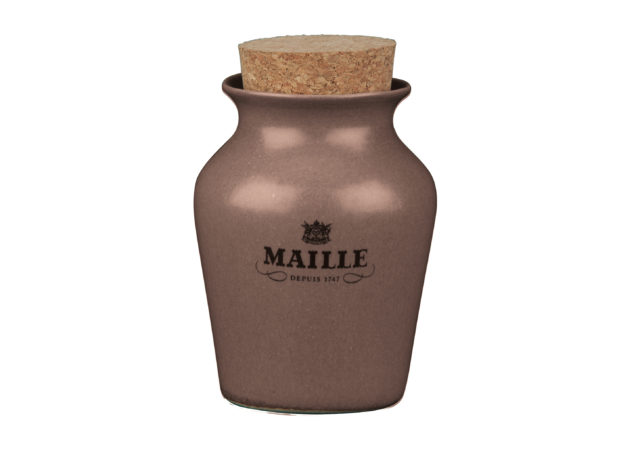 The latest limited edition truffle mustard from La Maison Maille is a smoky and indulgent Black Truffle and Cep affair. Presented in a stylish taupe jar, this limited edition mustard will look just as beautiful on your kitchen shelf as on a festive dining table. Perfect with roast turkey, risottos, pâtés or French cheeses.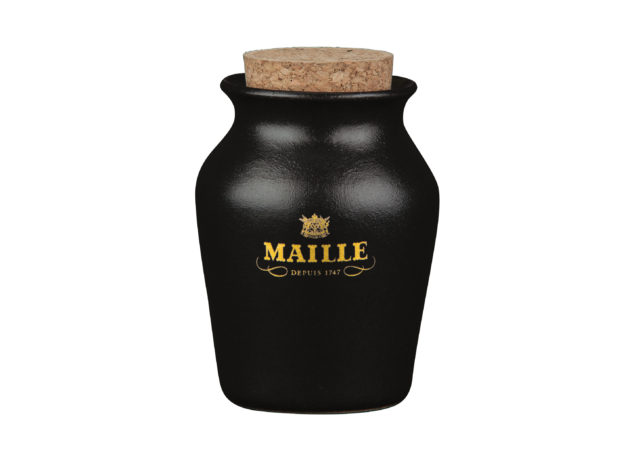 La Maison Maille black truffle and Chablis mustard is the cult favourite whose return for Christmas 2016 will bring joy to the hearts of its many fans. Add a spoonful to reinvent festive dishes such as roast turkey and guinea fowl or even a simple pasta dish.
And if you're looking for a personalised Christmas gift that really cuts the mustard, visit the Maille monogrammer at the Piccadilly Boutique throughout December and have your stoneware mustard jar engraved with the initials of your loved ones. Prices start at £34 for a 125g monogrammed jar of Black Truffle and Chablis Mustard.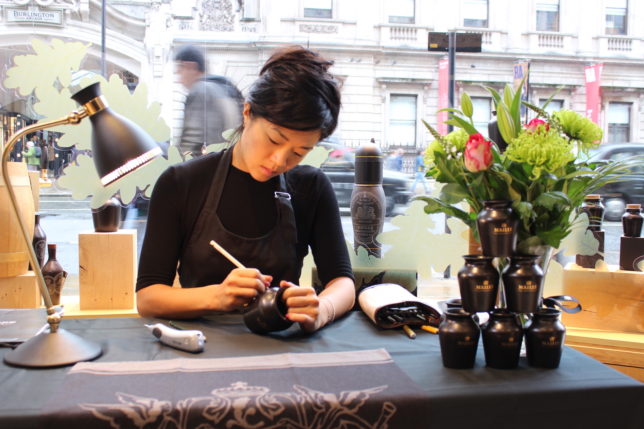 There are five La Maison Maille Boutiques worldwide, including London, New York and three in France with the most recently opened French store in Le Carrousel du Louvre in Paris. The boutiques offer a wide variety of mustards, vinegars and gourmet ingredients, including premium mustards and vinegars on tap. La Maison Maille has become the first retailer in the London Piccadilly area to utilise Google's Street View technology, allowing discerning foodies to discover its world of premium French mustards from the comfort of their own home.
All products mentioned are available exclusively at La Maison Maille, Piccadilly Arcade, London and maille.com.