Cadogan Cosmetics is based at the Cadogan Clinic in the heart of Chelsea on Sloane Street. The Cadogan Clinic is a beautiful purpose-built medical facility, designed specifically to provide world-leading private healthcare in discreet, chic and convenient central London surroundings.
Cadogan Cosmetics invests in the very highest quality resources, an example of this is in the design of their  bespoke facilities by a committee of senior medical professionals in collaboration with The Cadogan Estate and leading interior designer Nicky Haslam.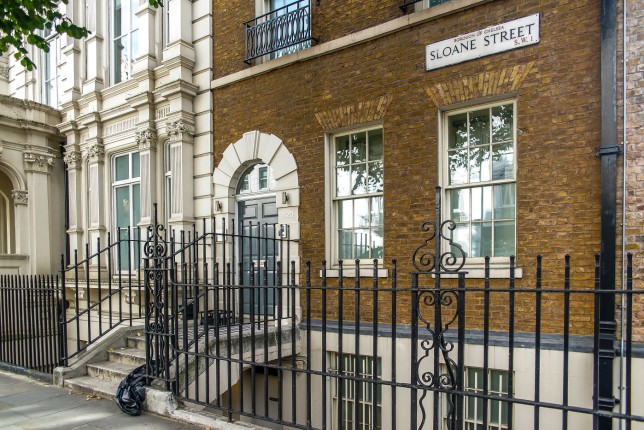 The delightful boutique clinic attracts the most skilled medical and surgical professionals in the country to deliver first class cosmetic procedures. Cadogan Cosmetics also offer a range of bespoke facial skin treatments designed to leave your skin looking radiant, fresh and rejuvenated, and you feeling completely revitalized.
We were invited to review their most exclusive facial, The Lady Sloane, and were promised that from the moment I walked into the treatment room, I would enjoy a completely relaxing experience in the hands of one of their experienced friendly staff. Needless to say, my expectations were high and I was not disappointed.
The Lady Sloane starts from £150 and uses individually selected products from the clinic's comprehensive range to leave skin feeling refreshed and looking rejuvenated. This is a completely new and unique luxury facial exclusive to Cadogan Cosmetics which promised to immediately invigorate my skin.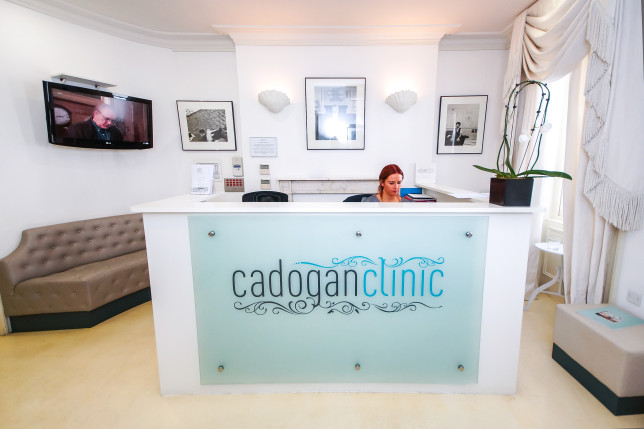 I was seen by Sophie Wager who used a combination of different products during the facial packed full of the very best antioxidants, botanicals and active ingredients. The facial also includes results-driven massage and lymphatic drainage aimed at erasing signs of fatigue and naturally lifting the skin tissue to leave the face refreshed, revived and looking radiant.
We started with the Visia skin scan assessment to help choose the correct treatment programme for my individual needs . Next came the facial itself. We started with Skinceuticals Simply Clean Cleanser with some added steam . The cleanser is a pore refining gel cleanser which removes impurities from the skin. For the exfoliation part we used the Epionce Light Refresh Peel which is a very gentle peel that exfoliates the skin, improves the texture, increases cell turnover and helps to relieve congestion and dullness.
Sophie massaged the face with Mesoestetic Post Procedure Fast Skin Repair Cream which is repairing, revitalizing and stimulates cell renewal. She then used a combination of two masks – the Skinceuticals Clay Mask on the T Zone and the Epionce Firming Mask on the rest of the face. We finished the treatment with another light application of the Fast Skin Repair cream and an oil free tinted SPF 30 to protect the skin as I faced the day ahead.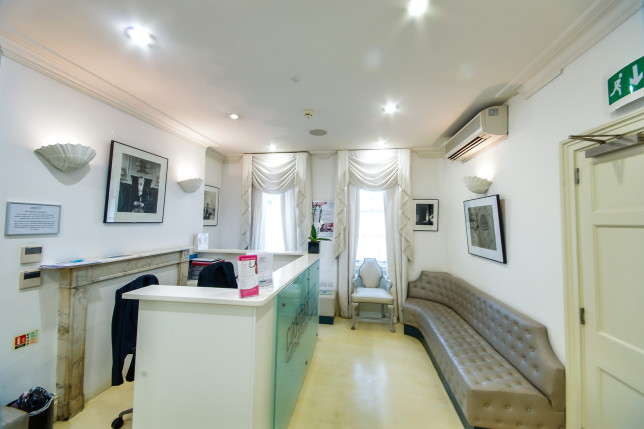 I was really interested in the Visia skin scan assessment because it was fascinating to compare my skin to 100 other women that were of a similar age to myself and it was really flattering to find out that I had less wrinkles  than 90% of people in my age group. Although it was not so flattering to find out that I scored lower in other areas!
Sophie looked after me really well and it is reassuring to have a treatment with someone so understanding and skilled. She was also very helpful in explaining what everything meant and also did not appear judgemental for any of my categories I didn't score highly in.
What I really liked about the clinic was although clinical in style, it made you feel at ease knowing that in the unlikely event of anything going wrong, they were completely trained so if a peel tingled a little bit more than you would like, the aesthetician would know exactly what to do.
Having said that my Lady Sloane facial treatment was fantastic and I had fantastic results. I will definitely be going back!
To find out more about Cadogan Cosmetics at the Cadogan Clinic, please visit www.cadogancosmetics.com