'Not too little, not too much – but just enough.' The meaning of the Swedish word 'lagom', dubbed the next ethos to live by, clearly puts balance at its heart. But if it's all about balance, is there really anything new about it?
The truth is that lagom is a close relative of balance, but it's far from its twin. Crucially, it doesn't celebrate moderation for the sake of it; no, lagom goes deeper and is really all about the consideration behind your choice. See, moderation would be turning the thermostat off. Lagom is switching to the green energy provider, insulating your entire home and making sure that you can turn the heating off when you're away, using an app on your phone – but it never ever means being cold in your own home. Moderation would be buying the bar of chocolate, but not every day, and feeling guilty about it when you do. Lagom is freshly-baked buns, enjoyed along with some quality time with friends and a selection of biscuits. And countless coffee top-ups.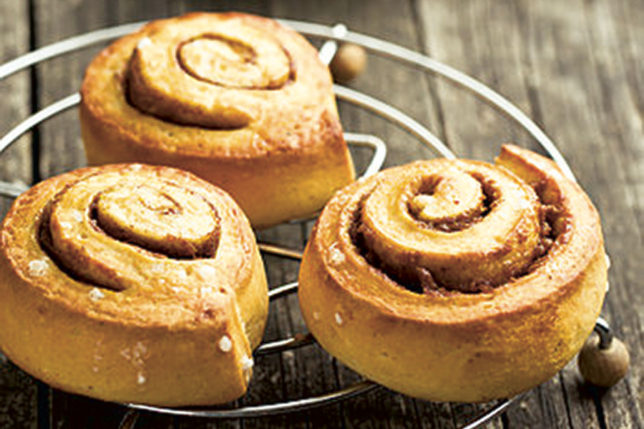 Put simply, lagom isn't settling for less; it's finding the most effective system to get great results for everyone, agreeing that said system is the preferred choice, and making easy to reap the benefits of it. It's not for nothing that Sweden boasts one of the most celebrated social welfare systems in the world.
Lagom is cycling ten miles in the lashing rain to buy the best-in-test coffee machine on special offer, because paying the bus fare would cancel out the savings. It is the awareness that can hold the depths of sadness, knowing that pain is part of life, too, and that tomorrow is another day.
Why bother? First and foremost, finding what works feels really good – and in the long-run, it can make life a whole lot simpler. Add to that the fact that a lagom approach to life can pave the way for honest relationships and richer communities, and you may just have to agree that it's at the very least worth a go. Here are my ten top tips on how to live lagom…
1. Take breaks – religiously
The institution of 'fika' – that is coffee and buns with friends, colleagues or a book – has helped the Swedes perfect the art of taking breaks. Research shows that regular breaks not only make you happier, but they benefit your work too. Whether for catching up with colleagues or getting some fresh air, regular breaks will add balance to every aspect of your life.
2. Get a bike
Exercise in all its glory – in Sweden, the word 'motion' leads the way to a gentler, low-maintenance way to stay well. With new habits that incorporate a bit of movement and fresh air into your daily life, you get to raise that pulse regularly without a pricey gym membership.
3. Join a freecycle group
Waste is a mortal sin in Sweden, the country that ranks highly in every environmental index imaginable, and what could be more balanced, more lagom, than making sure that your no-longer-loved things get to be loved again by someone else –minimising not just waste, but consumption too?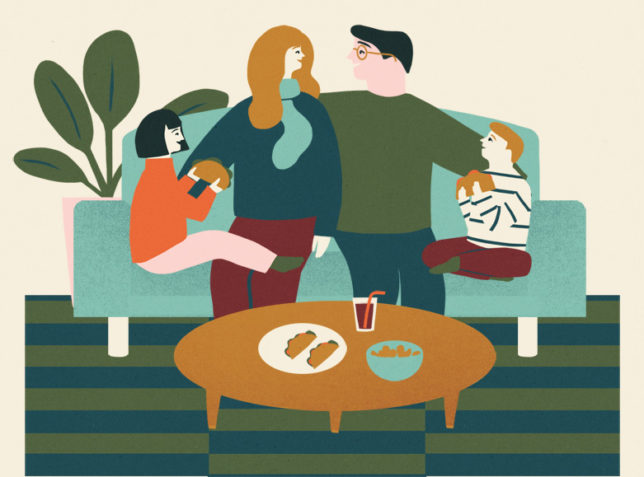 4. Go on a flea spree
Few people are as house proud as the Swedes, but endless trips to IKEA are far from ideal for the environment, and they can let you down in terms of personal style and cosiness factor too. Flea markets are huge in Sweden and have been for a long time. Best of all: in addition to recycled bargains full of character, they provide an opportunity for a day away from screens and deadlines, surrounded by friends, nature and old stories – even if you return home empty-handed.
5. Personalise the capsule wardrobe
The idea of the capsule wardrobe is great, but what's the point if you need to replace it every time the fashion scene adopts a new trend? Find what you really love – be it stripy tunics or formal chinos – and invest in a few quality garments you can enjoy over and over again and really feel like yourself in. When you know who you are and become a conscious fashion consumer, you can stop chasing trends and worrying about outfits for nights out, and you'll likely save a few bob along the way too.
6. Learn to love leftovers
I don't just mean last night's dinner. Embrace the joys of a pasta made of the stuff that was just about to hit the bin, and the satisfaction that comes with what feels like a free meal thanks to a little bit of creative effort. Thrifty cooking ticks just about every lagom box: it's easy, it saves both time and money, and – perhaps most importantly – it drastically reduces food waste.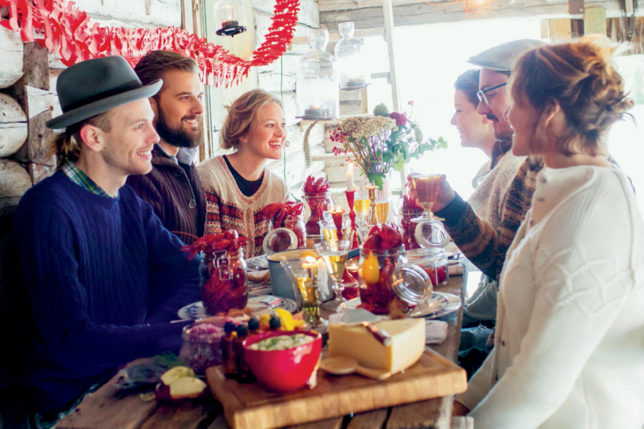 7. Love thy neighbour
People who feel that they have people they can rely on are happier; trust is a crucial factor in overall life satisfaction rankings. With a long tradition of apartment complex coops, it comes as no surprise that Swedes are good at the local community stuff. Throw a street party, initiate a car pool, or just offer to walk your neighbour's dog or water their flowers. A bit of kindness goes a long way and can make you feel safer, happier and more rooted.
8. Practise honesty
Swedes are a nation of few words, and some find their bluntness rude. The flipside, however, is a true commitment to honesty and a refusal to engage in small talk, which brings with it a refreshing clarity. Strike that lagom balance and stay kind but think before you speak. By naming things for what they are and ditching polite frills, you can minimise misunderstandings and enjoy deeper, less complicated relationships.
9. Join a club
The downside of a functionalist approach to language is that sometimes, you might need to join a club to meet new friends. The upside of such social gatherings is that they bring together like-minded people, boost your work-life balance by emphasising that spare time of yours, and aid creativity both at home and at work. Why not join a choir, or perhaps try the latest trend of BhangraBlaze?
10. Adopt 'fredagsmys'
A near-holy ritual at this point, 'fredagsmys' is the Friday evening chill time, complete with super simple DIY tacos, mind-numbing Netflix marathons and your most comfortable lounge wear. It is the antidote to work stress, the perfect recipe for being in the moment. Whether you try it with your best mates or your favourite small people, fredagsmys is a tradition you'll love.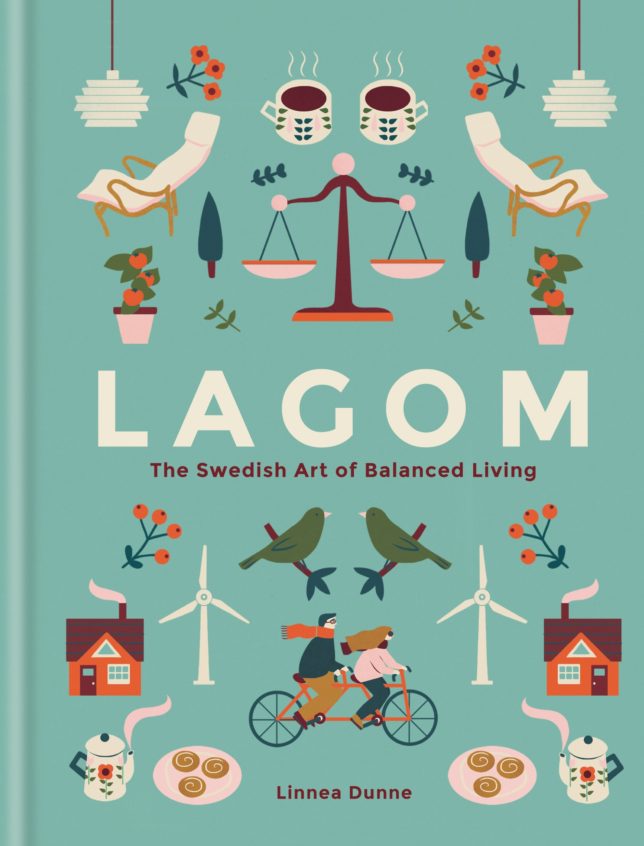 Lagom: The Swedish Art of Balanced Living by Linnea Dunne is published by Gaia, £10 (www.octopusbooks.co.uk)
About Linnea Dunne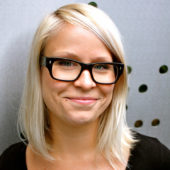 Linnea Dunne was born and raised in Sweden, where she started her writing career as a columnist at the local newspaper aged 15. She left for Ireland a few years later and eventually moved to London, where she studied Creative Writing and Political Communications. She now lives in Dublin with her husband and two half-Swedish kids, trying to achieve that lagom balance against all odds.
Linnea's work on subjects ranging from motherhood to women's rights and media narratives has been published by (among others) the Irish Times, the Guardian and the Irish Independent, and she also works as Editor of Scan Magazine. The irony of the fact that she escaped her home country, never made it back, and now spends the majority of her day writing about Scandinavian culture, innovation and trends is lost on no one.
Photo credit: Naomi Wilkinson