Launceston Place is an elegant yet welcoming restaurant from D&D London, set in an 1839 townhouse in South Kensington. With its seasonally inspired, modern British dishes, the restaurant was awarded its first Michelin star in 2012, and while the innovative and polished menus appeal to those from all over London and beyond, it remains a neighbourhood favourite engendering great affection amongst its loyal South Ken guests.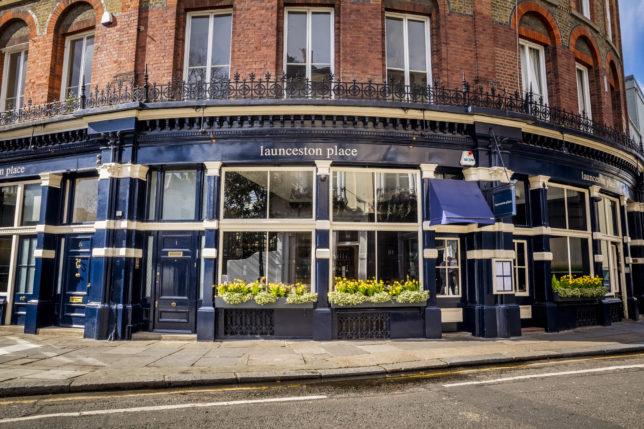 Recently appointed Chef Patron Raphael Francois is best known for holding the position of Executive Chef at The Connaught Hotel, working alongside his mentor, Hélène Darroze, when the restaurant, Hélène Darroze at The Connaught, gained two Michelin stars.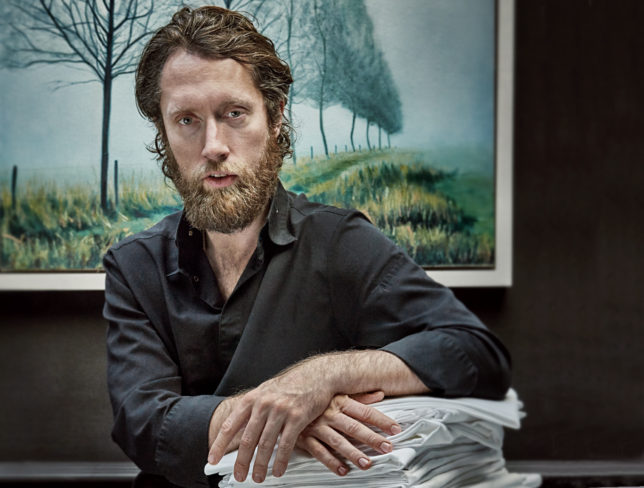 With the exceptionally talented Raphael Francois taking charge of the kitchen of this much-loved Kensington institution, we were excited at the opportunity to sample his latest culinary creations and welcome his return to the ever evolving culinary scene of London when we dropped in for dinner on a warm summer evening earlier this month.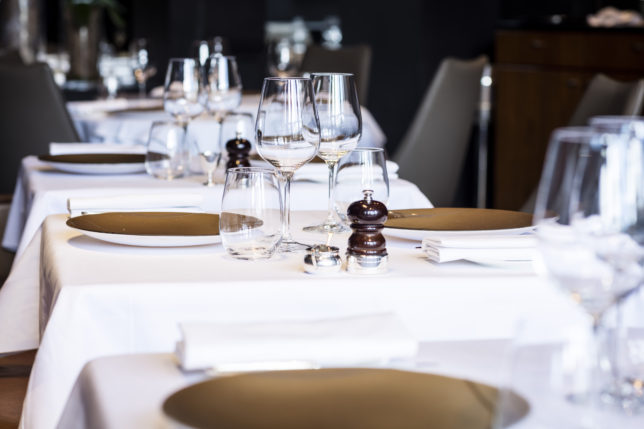 Raphael has created an innovative and modern menu that celebrates seasonal British produce at its finest. A toast to what is about to come.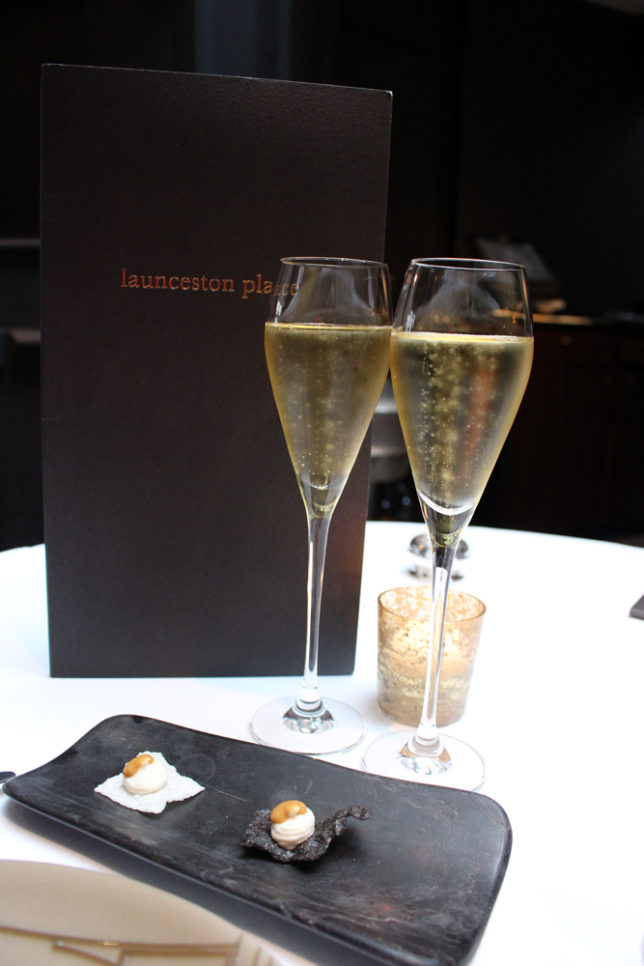 A pre amuse bouche nibble…
Our gastronomic adventure officially started when we were presented with an amuse bouche of smoked haddock, beetroot and cucumber.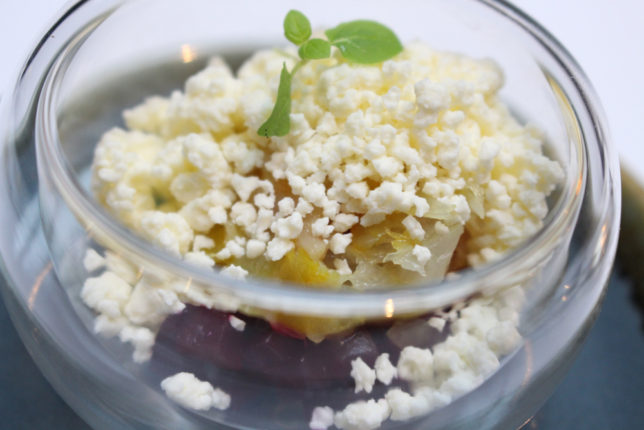 With compliments of the chef, this was followed by a pre-starter of pea, basil and rum sauce over burrata cheese, watermelon and blackberry served with a deep fried bread ring.
And the finished result…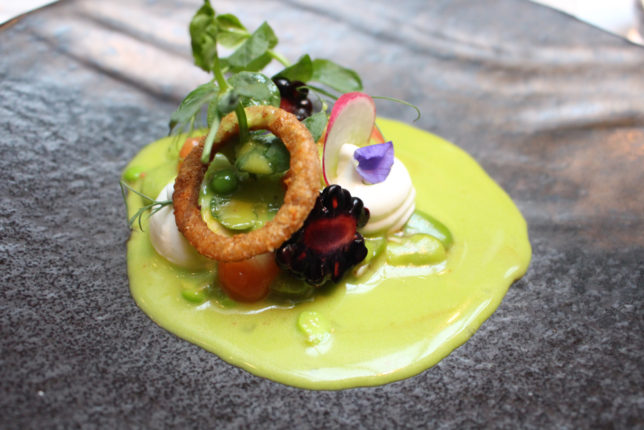 The palate pleasing overture completed, it was time for starters. Raphael's culinary style combines his background in classical French cuisine with contemporary flavours and techniques as I experienced having ordered the Foie Gras served with mango and ginger.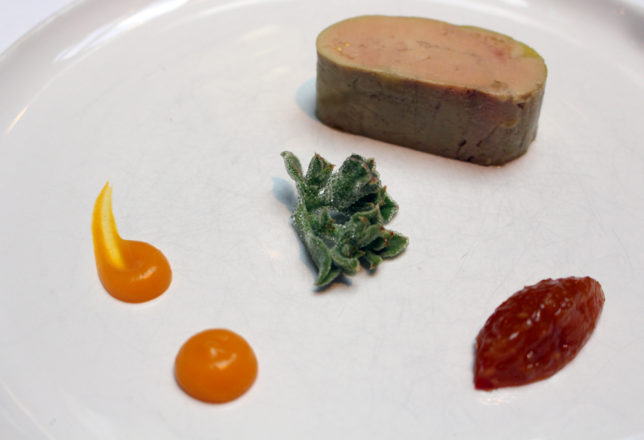 My dining companion chose the Blue Crab Simplissime with creamy potato and tarragon served with carapace jus.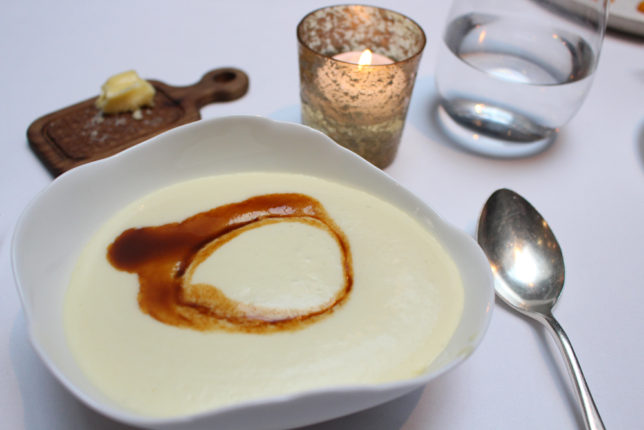 We were treated to an extra course as chosen by our chef, and a popular dish – Hen's Egg, Asparagus and Ham. The presentation and service was theatrical and made to set the scene for the spectacular dinner to come.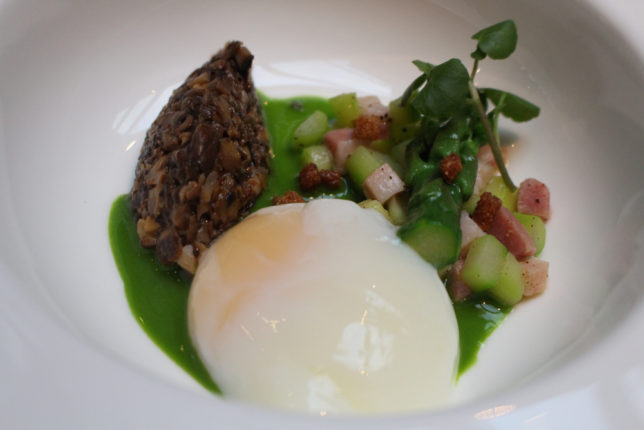 The culinary adventure continued with the Lamb Rack and Epigram served with courgette and lemon forte.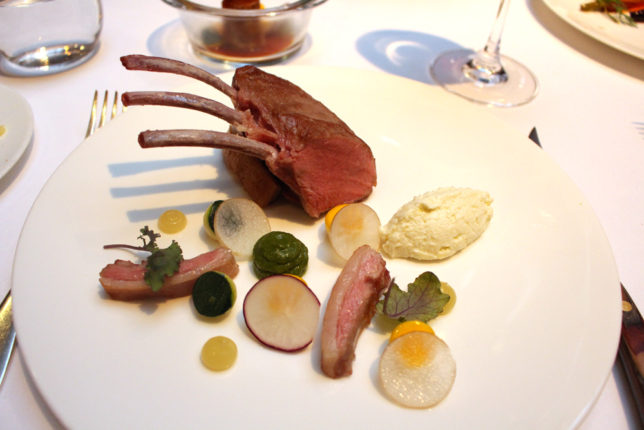 with a little more lamb on the side…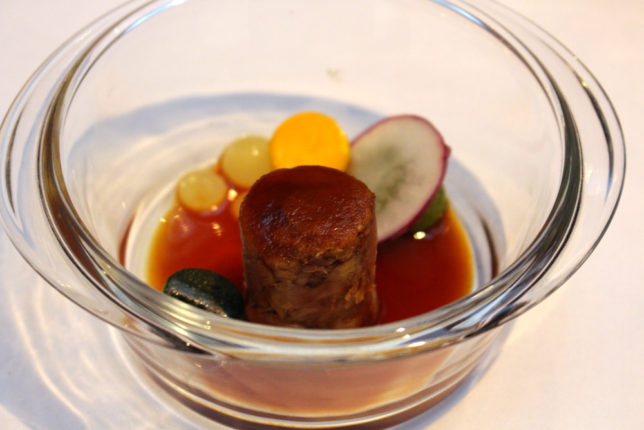 Joined on the table by the Pork Rack and Belly served with rainbow carrots and green curry.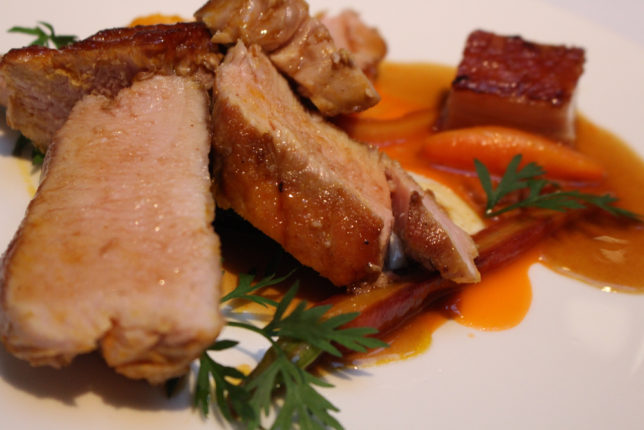 Again the theatre at the table created the perfect atmosphere…
Guests can also enjoy desserts such as Crema Catalana with banana and lime sorbet and burnt lime; Dark Chocolate Nemesis with blackberries, almonds and rocket; and Poached Baby Apple with pecan parfait and maple.
Another complimentary course in the form of an edible pina colada.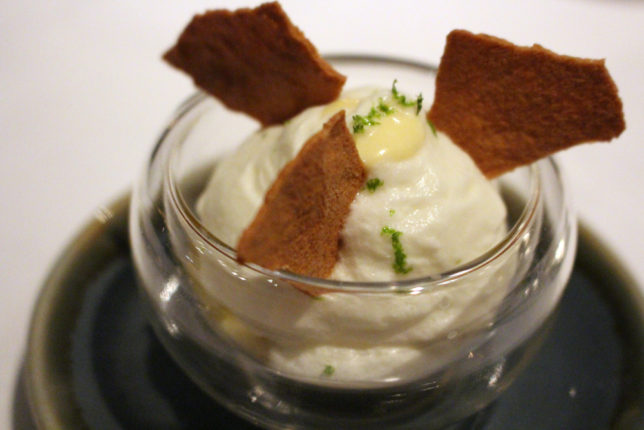 I went for the Chocolate, Pistachio and Cherry which was the perfect sweet ending to the meal…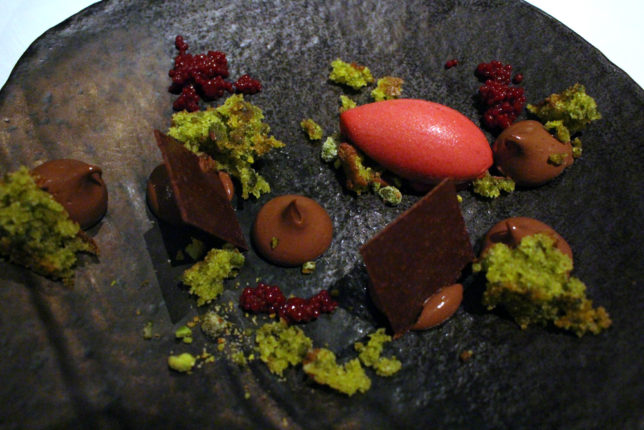 while my dining companion opted for cheese as chosen from an extensive trolley…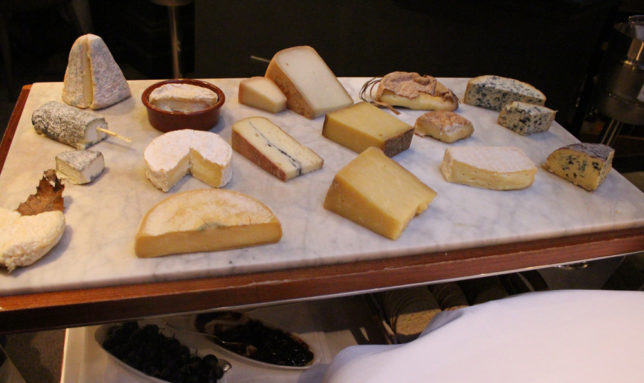 Raphael's appointment was announced in conjunction with the launch of a new, more relaxed Sunday offering at Launceston Place with dishes such as Dry Aged Herefordshire Beef with Yorkshire pudding, seasonal vegetables and red wine sauce and Guinea Fowl with green and brown cauliflower and pomegranate.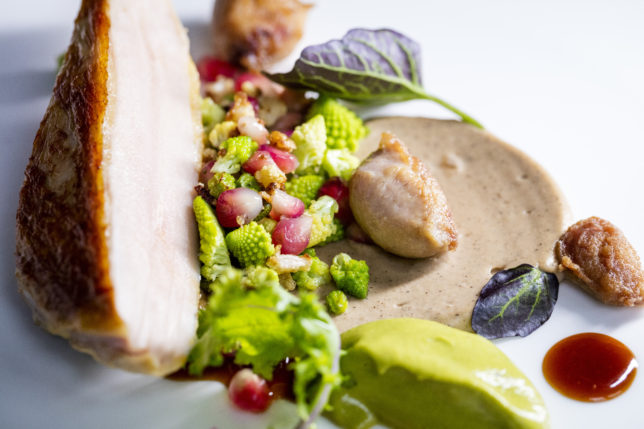 Meanwhile, for those looking for a truly exclusive gastronomic experience, the Chef's Office at Launceston Place has undergone a contemporary redesign. Seating up to 12 people, Raphael serves a bespoke menu with wines matched by Launceston Place's award-winning Head Sommelier, Piotr Pietras.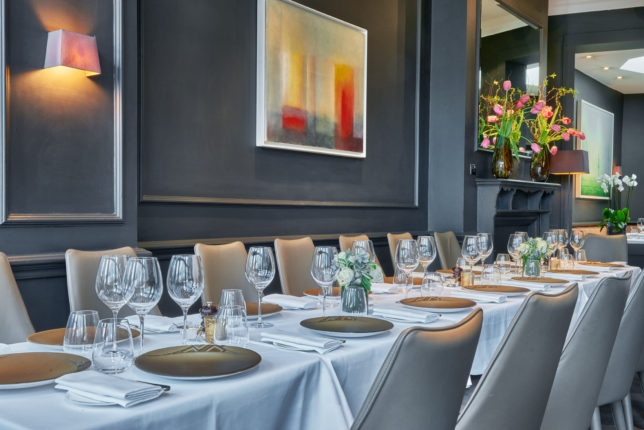 Launceston Place has been continually recognised for its distinguished wine list, being awarded AA 'Notable Wine List' in 2013, one of only seven restaurants to receive the accolade in the UK that year, as well as being awarded 'Best Wine List' at the Tatler Restaurant Awards.
Our wines were paired by Head Sommelier Piotr Pietras who has won awards for being the best Polish sommelier and one of the youngest. His ability to pair wine, flavour profile, personality of the diner and preference were spot on. If wine is not your thing they do cocktails too.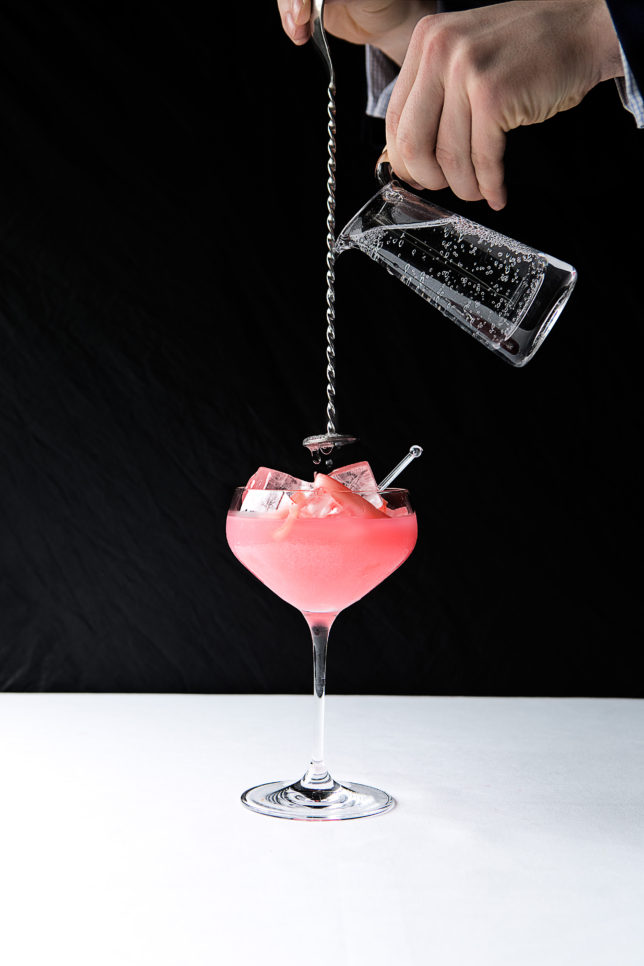 Speaking of Raphael's appointment, D&D London's Managing Director David Loewi said, "We are absolutely delighted that Raphael will be heading up Launceston Place. He is an incredibly talented chef and his natural flair in the kitchen, expertise and passion for food will certainly bring something very special to D&D London."
This new chapter for Launceston Place also marks the return of Raphael to London, having most recently held the position of Executive Chef at Le Cirque, New York, where he became known for adding more innovative and seasonal fare to the traditional tasting menus. All we have left to say is "welcome home Raphael!".
Launceston Place
1a Launceston Place, London W8 5RL
020 7937 6912
www.launcestonplace-restaurant.co.uk
@LauncestonPlace