Launching a next generation brand that pushes boundaries can be one of the most challenging things you do, but also one of the most rewarding. There's no question that sleepless nights and endlessly questioning yourself awaits you.. But it's important to remember that every day is a new learning opportunity and it is often those moments when you really dig deep that awesome ideas will pop up or you will find clarity on difficult decisions and seemingly insurmountable obstacles. Here are a few tips from Luke Raskino and Jonathan Reeves, co-founders of Flyte, that will hopefully help you on your journey.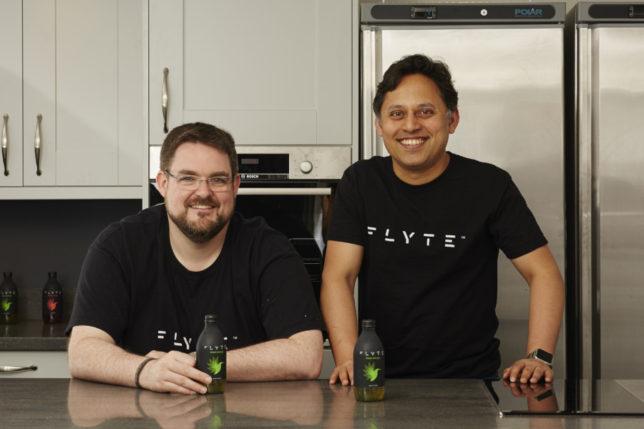 Co-create your narrative
Co-create your narrative with your consumers instead of in meeting rooms. It's important to speak to the people who are going to regularly incorporate your product in daily life and keep them at the heart of the development process. Bad feedback is as important as honest feedback and you can then use the data to refine your offering.
Be authentic
Be authentic when communicating with customers and kill the marketing speak. Consumers are smart and smell BS a mile away! They connect with companies that are genuine and identify with an honest tone of voice and story that is aligned with the brand offering. Importantly, don't be afraid to have fun and show personality!
Engage the blogosphere
Engage the blogosphere with your brand. What they say about it is invaluable and will help you know how to market your products. In today's digital world, bloggers and influencers are increasingly powerful by creating compelling, thoughtful and honest content.
Stand for more than benefits
Stand for a cause that you share with your consumers. If your brand values are aligned with your customer and you consistently stay true to your values, you will form lasting relationships. For us before changing perceptions, we first needed to develop a proposition that stood to scrutiny. We are proud to have done that. We focused our attention on principles that we believed would drive the change in perceptions and hopefully in the long term behaviours as well.
Create an incredible pack
You can't focus enough on creating an incredible pack. Your product will be your brand's number one advocate on shelf. Packaging is powerful and tells the consumer the brand story and why you are different. If you have a great looking pack, it's something that becomes immediately recognisable, aspirational and sets the brand apart from competition.
Never take no for an answer
If you have done the above and you believe you have a winning proposition , then persist and be single minded in your focus – don't give up and keep pushing towards your North Star!
Luke Raskino and Jonathan Reeves, co-founders of Flyte – an innovative British brand, which produces a revolutionary range of lightly sparkling and healthier positive energy drinks made from ingredients sourced entirely from nature. For more information, please visit www.flytedrink.com