­
Embracing the art of shared dining in the heart of London's most iconic square, Leicester Square Kitchen offers relaxed luxury in a sophisticated yet unassuming setting in the heart of one of London's most iconic landmarks.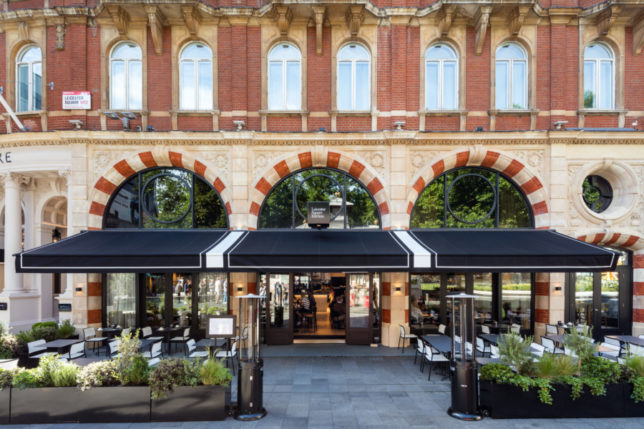 With a menu which offers a contemporary amalgam of South and Central American dishes, Leicester Square Kitchen presents diners small plates abuzz with authentic Peruvian and Mexican flavours such as Sea bass ceviche with avocado, white corn and red onion.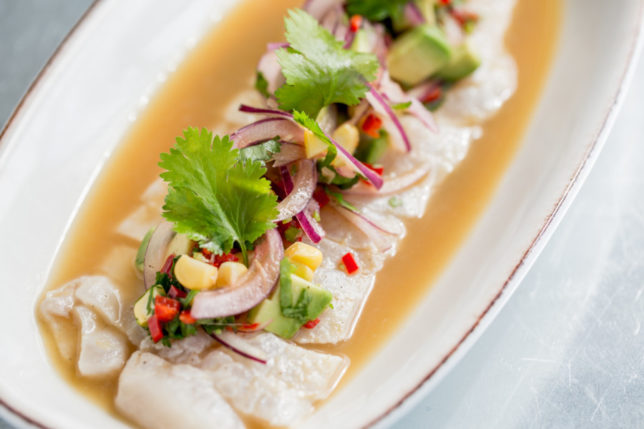 Keeping it in the family, Leicester Square Kitchen is the third instalment following the success of sibling restaurants Mayfair Kitchen and Monmouth Kitchen.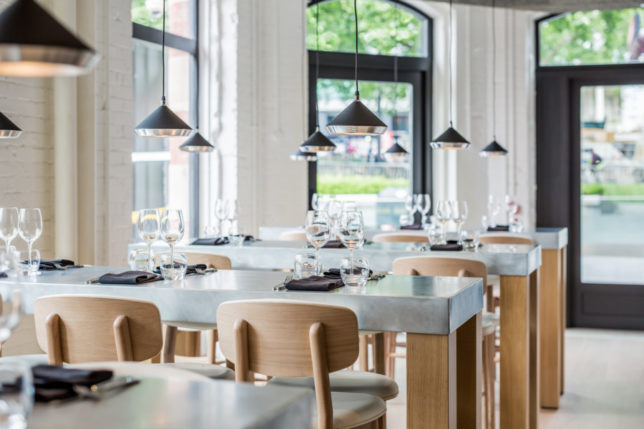 Designed for sharing, each dish celebrates the vibrant flavours and ingredients from both nations, such as Mexican-inspired Mayan-spiced marinated chicken ensalada with cashews, black lime & sesame oil.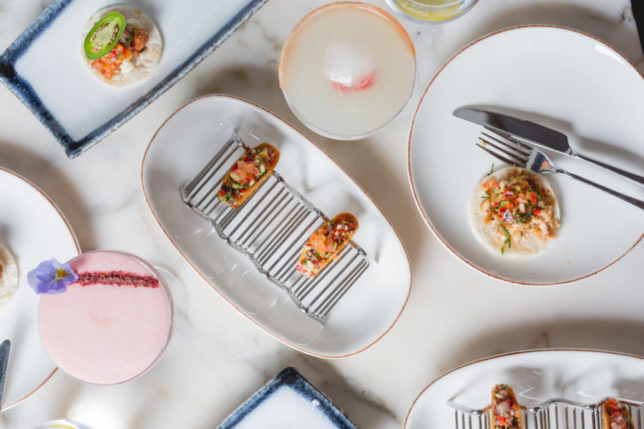 In addition to prawn soft tacos with spicy papaya habanero salsa and Peruvian-influenced robata chicken wings with green habanero chilli sauce.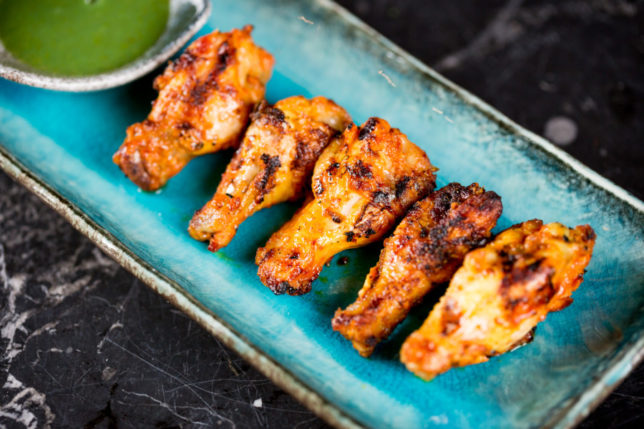 Desserts also draw on the fragrant flavours of both nations including the refreshing frescura de mango – coconut lime sorbet, fresh mango, black sesame & mango coulis and the moreish esfera de chocolate – two warm Chapon chocolate doughnuts, caramelised pistachio & dulce de leche ice cream.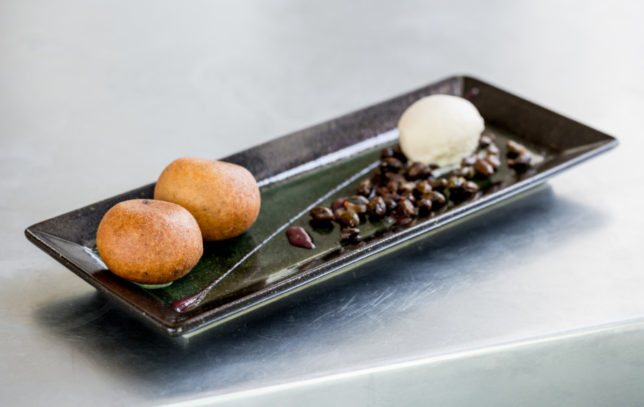 Attention to detail carries through to the drinks offering too. Leicester Square Kitchen's cocktail list celebrates each country's most storied spirits – pisco, mezcal and tequila. Popular classics have been shaken up by the team of expert mixologists, including the Aztec Negroni and the aptly named Inca Punch, a powerful combination of BarSol Italia pisco, pineapple, lime & sugar with an absinthe mist. Drinks can be enjoyed at the bar or on Leicester Square Kitchen's spacious terrace, a perfect way to both begin and end your evening.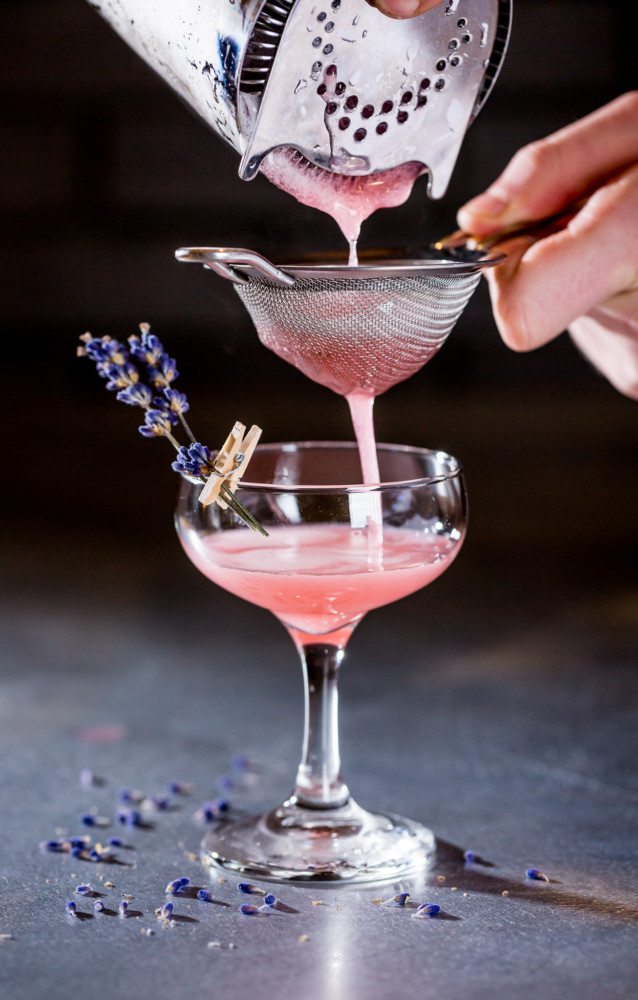 Chef Matthew Downes told us, "Leicester Square Kitchen was the third successive opening within our Kitchen brands. Embracing the underlying ethos of our other kitchens, we were able to curate a menu which has been influenced by the tastes and ingredients typically found in contemporary Mexican and Peruvian cuisine."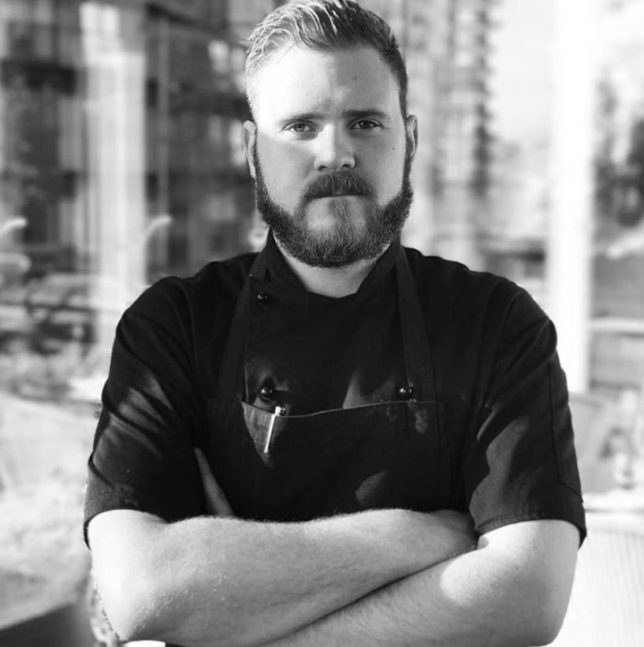 Matthew went on to say, "Based in one of London's most iconic squares, Leicester Square Kitchen prides itself on offering exceptional food, impeccable service and an ambience that makes you want to stay a little bit longer". Watching him at work in the kitchen clearly demonstrates that pride and passion as he leads his team of chefs.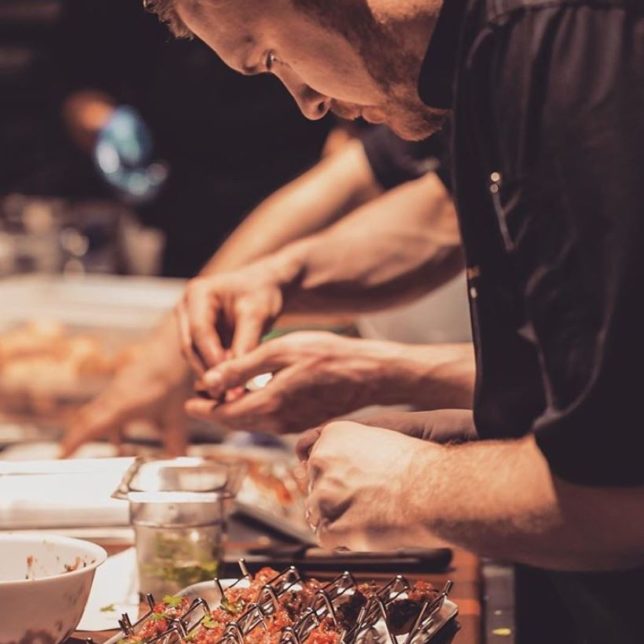 Before dinner we took a seat at the bar to sip one of Leicester Square Kitchen's signature margaritas – the Hibiscus Margarita is a blend of QuiQuiRiQui mezcal, Chambord, hibiscus and ginger tea syrup, lime and egg white.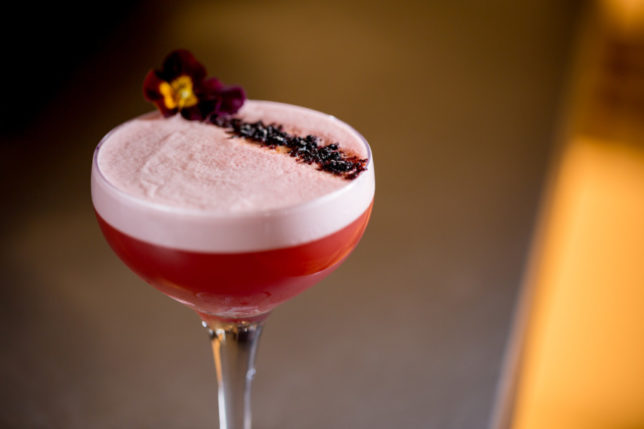 Equally as colourful and very refreshing was the Hibiscus Sling non-alcoholic cocktail which sees Hibiscus and ginger tea syrup blended with berries, pear, cranberry, lime and Fever-Tree soda water over plenty of ice.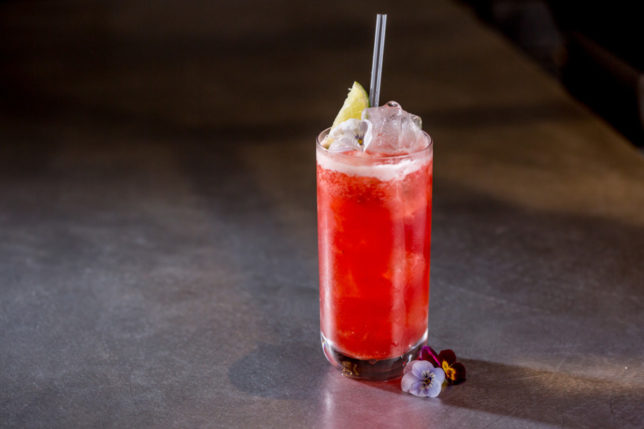 After cocktails at the bar, it was time to take our seats and peruse the menu. We nibbled on homemade nachos that were extremely light in texture and perfect for dipping in Leicester Square Kitchen's delicious signature guacamole. The nachos also go very nicely with one of the flavoursome salsas on the menu such as the Anaheim chilli and tomato salsa.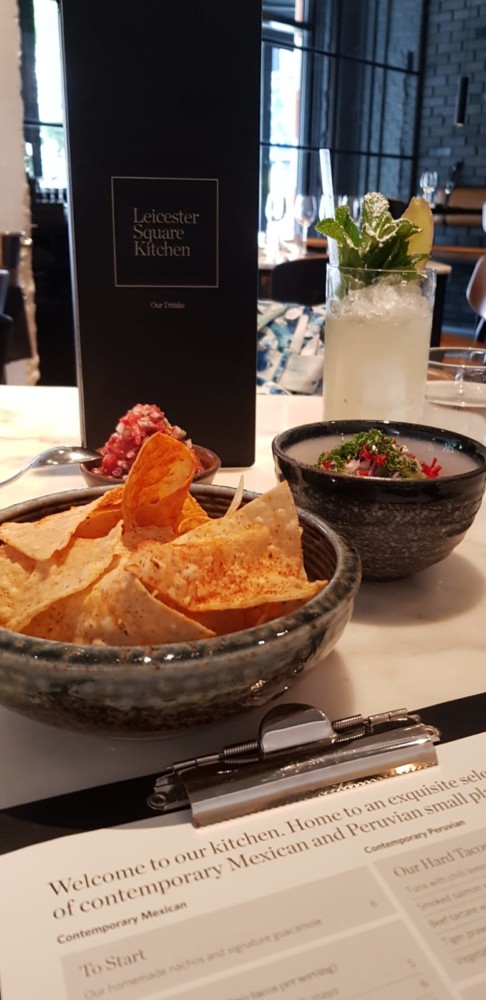 Black Pearl-peppered calamari with tequila lime sauce had fabulous flavour although a touch overcooked which resulted in a chewier texture.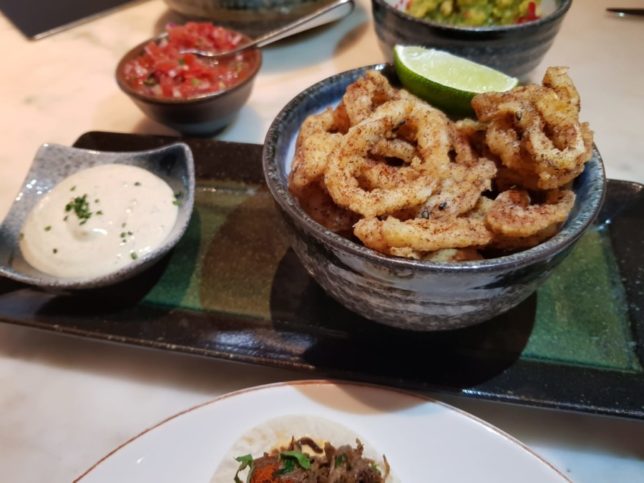 Joining the calamari was Crispy tiger prawns with cayenne pepper mayo – this got a definite thumbs up for flavour and texture.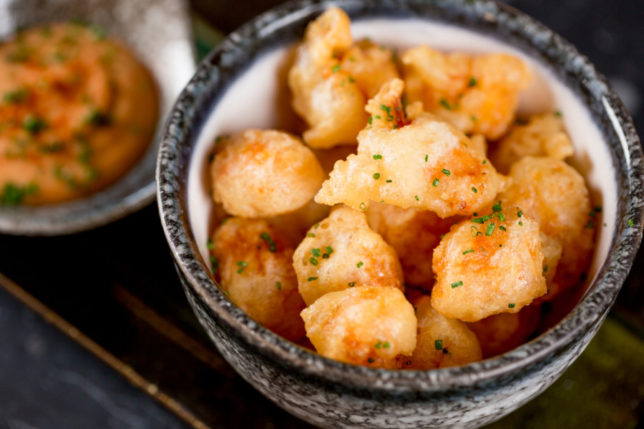 Check out this fabulous looking feast of Peruvian & Mexican flavours…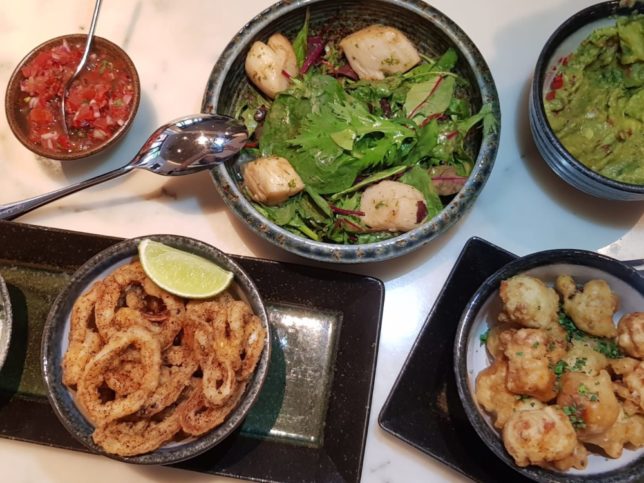 Seared scallop salad with lemon rocoto dressing was an interesting dish. Scallops were cooked quite well although we found the salad a bit too heavy on the dressing.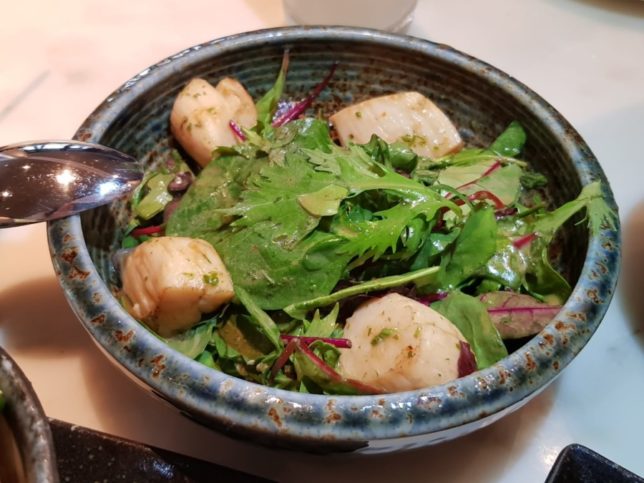 Our favourite soft tacos were the dry-rubbed short rib with smoked chilli mayo – an explosion of flavours on the palate in one big bite!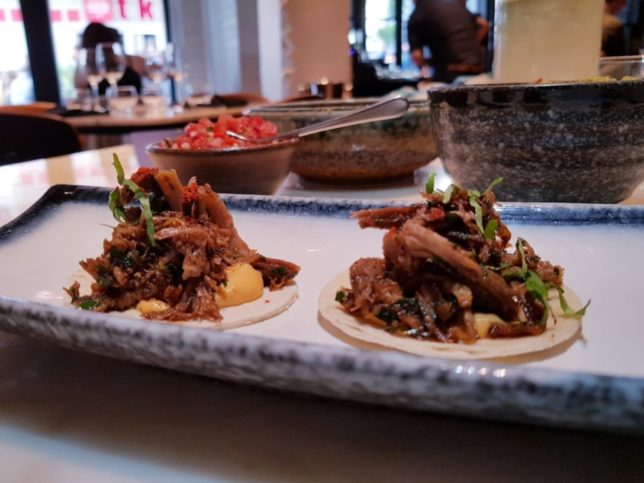 Come in for a closer look at the succulent beef that was packed with flavour from the dry rub seasoning.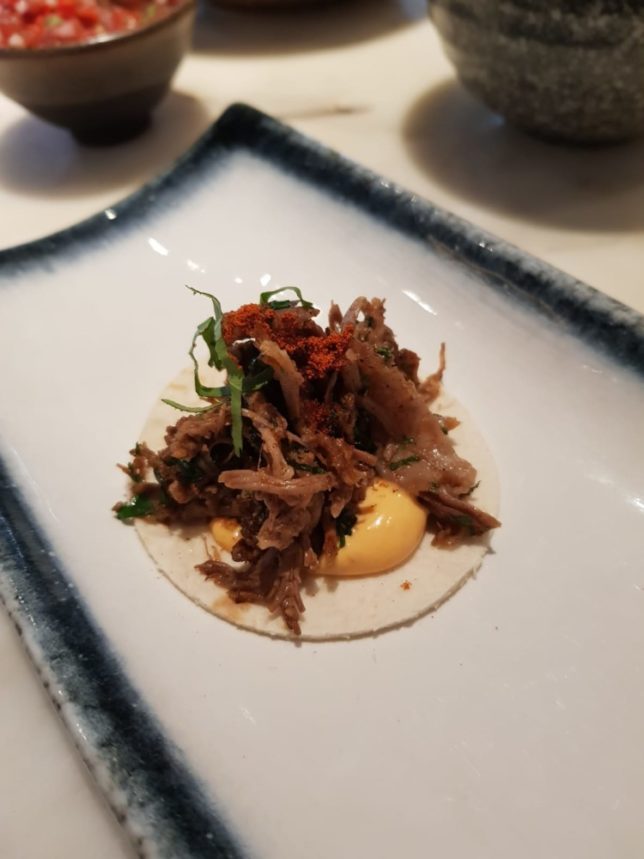 From the Jospher Grill – 28-day-aged 10oz rib-eye with cumin, garlic and cilantro. We ordered this medium rare but depending on your personal preference you could push this to medium and still enjoy the texture of the steak.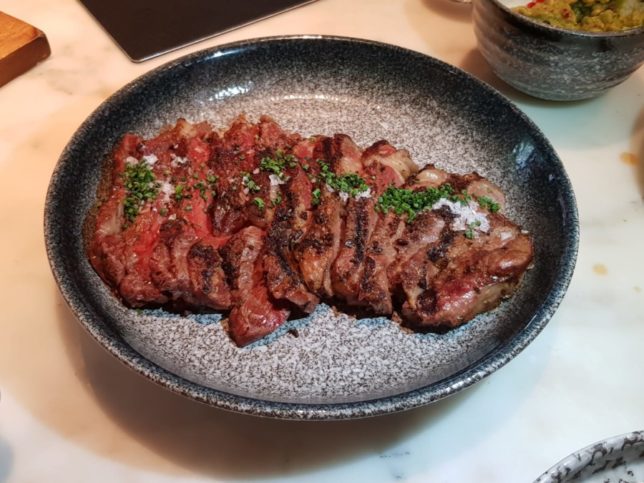 Stone bass with crushed Andean chilli lime sea salt had a very crispy charred skin but the fish itself was full of fragrant flavours.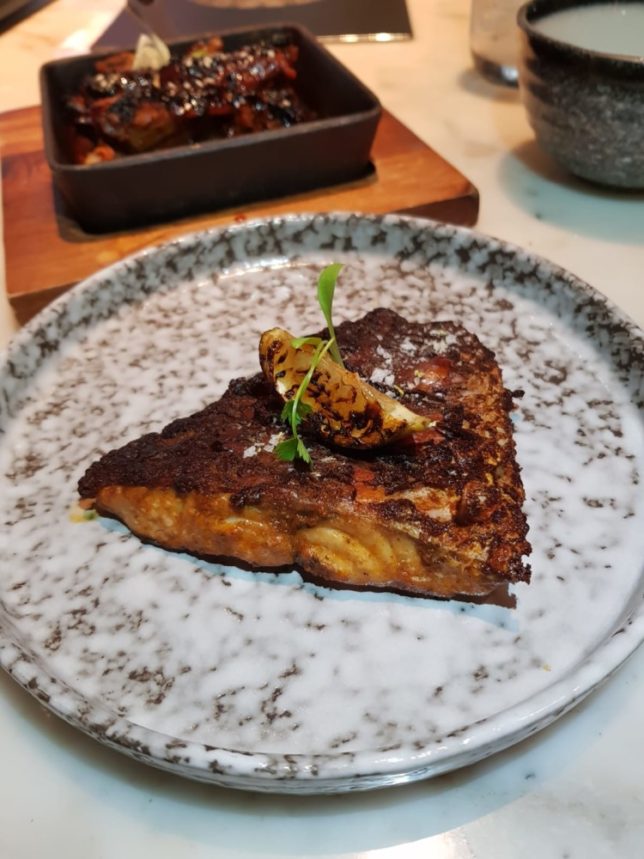 Both Sloan and I agreed that the sizzling Robata pisco-glazed smoked paprika ribs were the highlight of the larger plates. Meaty, moreish and mouthwatering – in fact, the ribs tasted so heavenly they gave Sloan wings… ish!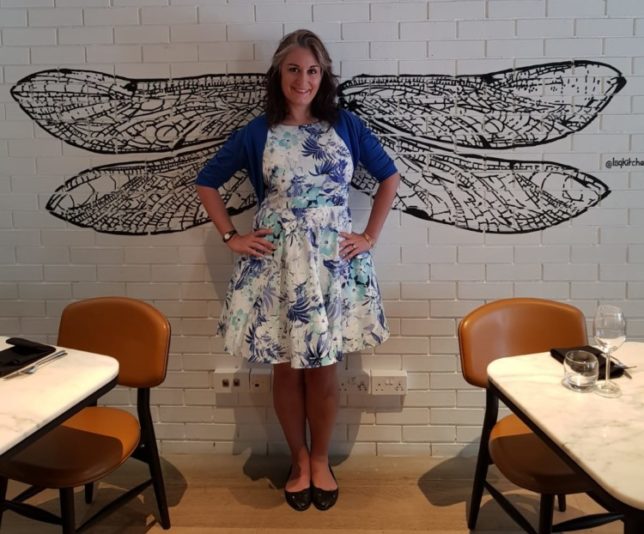 For those with a sweet tooth who have room for dessert, the restaurant recommends such delectable delights as the Lima Sensación – Coconut mousse, raspberry tuile, lime sponge, guava purée and mango coulis.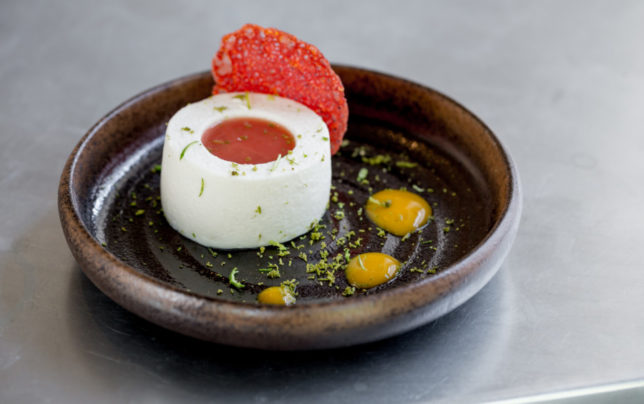 Another favourite on the dessert menu is Turrón de Hielo – Frozen yoghurt, white sesame nougat and fresh berries with a raspberry and beer coulis – the perfect sweet treat for summer.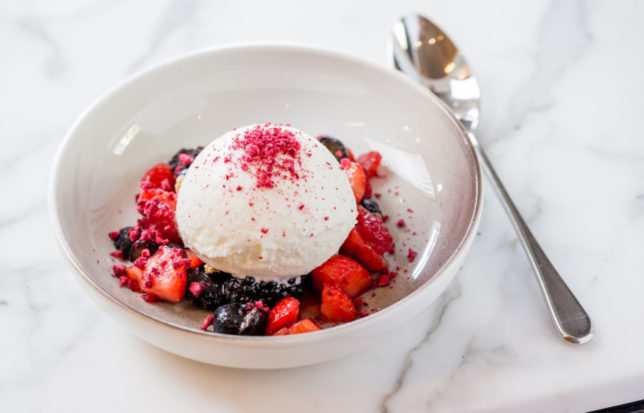 With the world premiere of Tina: The Tina Turner Musical currently wowing ecstatic crowds at the nearby Aldwych Theatre, Leicester Square Kitchen is joining in the festivities by gifting one limited-edition 'Simply The Best' cocktail to anyone who chooses to start their evening with the restaurant's pre-theatre menu and presents a ticket to the show.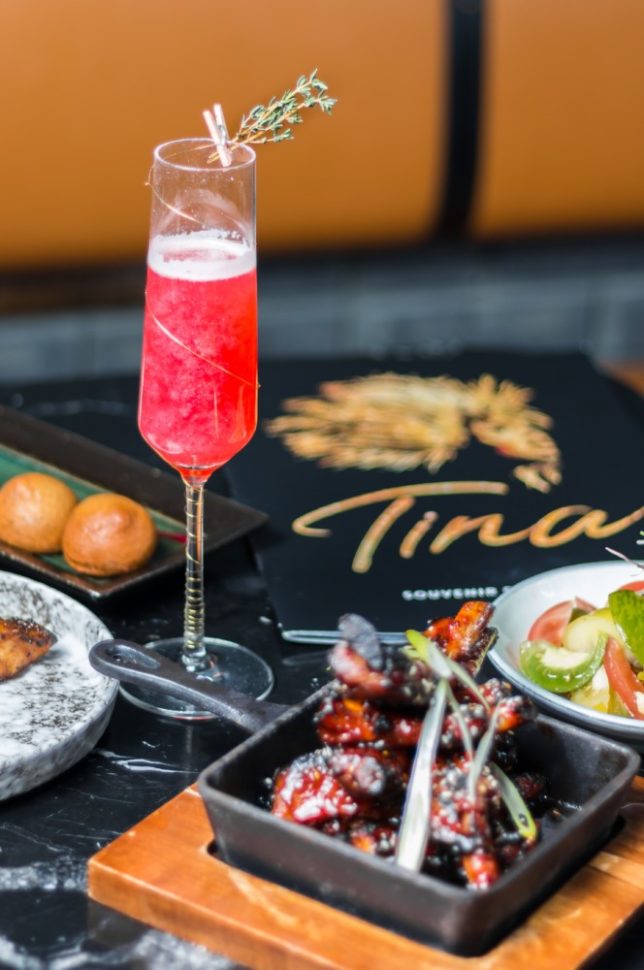 A dazzling combo of BarSol Quebranta Pisco, lemon, blackberries and thyme syrup, gold glitter and Moët & Chandon, Leicester Square Kitchen's own tribute to a remarkable woman who dared to defy the bounds of age, gender and race will be available until 30th September. Should diners wish to celebrate the musical without tickets to the show, the cocktail is available for all to purchase at £13. Representing superb value for money, Leicester Square Kitchen's pre-theatre menu comprises an exquisite selection of contemporary Mexican and Peruvian small plates, with three dishes per person priced at £20, or four at £25.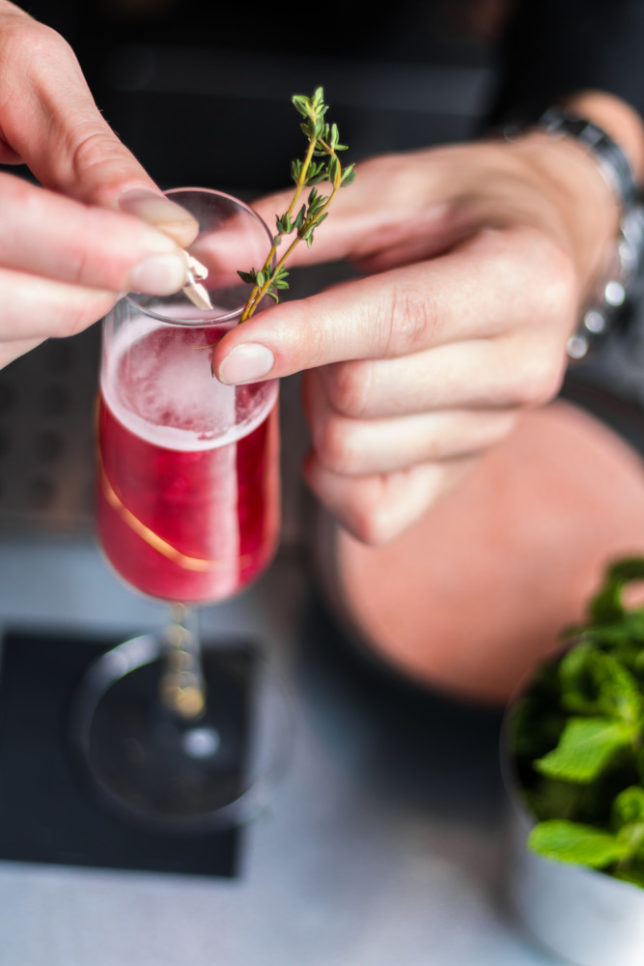 Open all day, enjoy breakfast on your way to work or lunch on the terrace. It is as the sun sets that Leicester Square Kitchen really comes into its own. Each night, guests can enjoy sets from London's top DJs, creating an atmosphere as vibrant as the menu. Expect to see familiar faces too as over the next few months a series of celebrity DJs will be taking up residence.
https://www.instagram.com/p/Bi7iWFCnv8g/
Leicester Square Kitchen is open from 7am to 10.30am Monday to Saturday (until 11am on Sundays) for breakfast; from 12pm to 3pm Monday to Friday (until 3.30pm on Saturday and Sundays) for lunch and from 5pm to 10.45pm Sunday-Wednesday (until 11.15pm Thursday-Saturday) for dinner.
Leicester Square Kitchen
31-36 Leicester Square, London WC2H 7LH
www.leicestersquarekitchen.co.uk
@lsqkitchen #LSKTacoTuesday #MargaritaMasterclass
www.leicestersquare.london
@DiscoverLSQ