When it comes to luxury, it's hand-crafted quality that distinguishes the everyday from something special. That's why Lexus has called on the time-honoured skills of Takumi craftspeople to provide its all-new LS flagship saloon with unique features that represent the best traditions of Japanese culture and design.
It may be one of the most technologically advanced cars Lexus has ever produced, but the LS is defined as much by its exquisite detailing as by its precision engineering, the work of a select group of men and women who are true masters of their craft.
Origami pleating­ techniques, Kiriko glass-cutting and intricate woodworking have all been embraced in creating a vehicle interior like no other. It's an approach Lexus calls "progressive luxury".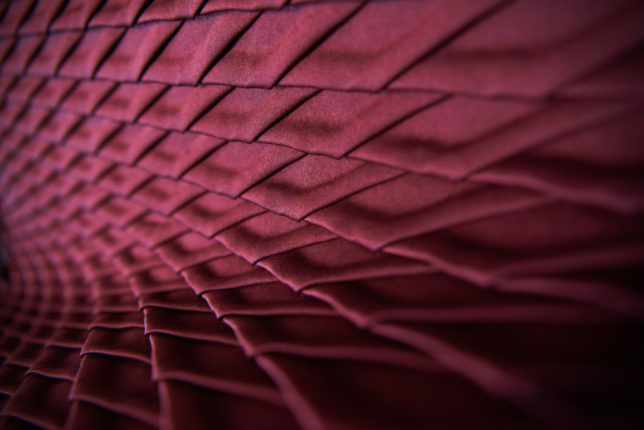 It was Chief Designer Koichi Suga's vision for the new LS that it should draw on traditional Japanese artforms. He said: "As a Japanese luxury brand, we wanted to integrate elements of Japanese culture and the timeless appeal of Japanese craftsmanship to express the artistic side of Lexus."
Origami is one of the best-known Japanese artforms and it's even used by Lexus Takumi in daily routine to test their dexterity. For the all-new LS, Origami skills have been applied to the folding and pleating of fabric to create a special door panel with a three-dimensional finish.
Yuko Shimizu is a Takumi master of hand pleating, the equivalent of Origami applied to sheets of fabric. Her work is usually seen in bespoke curtaining and wedding dresses, but her skills were perfect for bringing another element of traditional Japanese craftsmanship to the LS.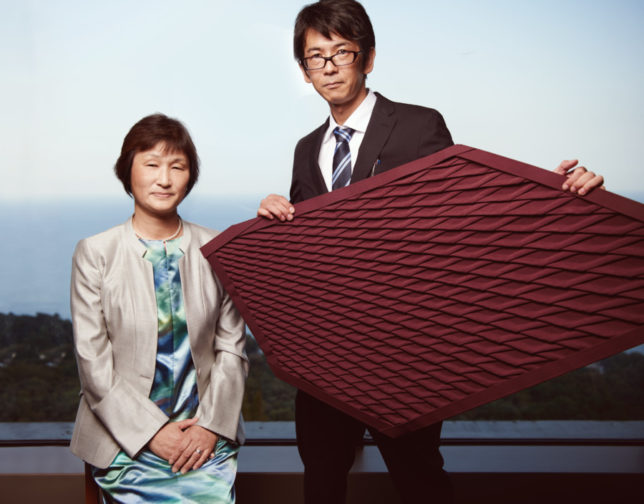 The fabric for the panels, provided by manufacturer Seiren, is luxuriant yet hard-wearing. It's also significantly thicker and heavier than those Shimizu normally pleats. The challenge was to produce finished panels that both reflect the elegance and craftsmanship of the LS while still being able to withstand the daily wear and tear inside a vehicle cabin.
Shimizu's unorthodox approach made that balance possible. "To answer this challenge, we brought a whole new way of thinking and completely overhauled our work processes," she said. She doubled her team's size to six artisans, dividing the 20 processes in the development between them. The completion of a single pleated panel is a culmination of an undivided three-day effort.
While pleating at Shimizu's studio, Sankyo, is customarily carried out by a single Takumi, transforming this more durable fabric into pleated panels necessitated an extra Takumi, with both folding the pleats in synchronicity. That innovation was followed by another as Shimizu introduced new techniques to achieve a shine that changes as the angle of light does, and incorporate a graduating fold size in the pleats. As daylight or door trim illumination falls across them, one realises this interplay of light and shadow forms three-dimensional patterns along the door panel, each fold expressing the Lexus "L" motif.
Kiriko glass, Art Wood and hand-pleated door panels will all be available as luxury options in the all-new LS range in the UK. Orders can be placed now, with first customer deliveries early in 2018.