The fine quality design and craftsmanship that distinguish the Lexus CT F Sport luxury hatchback have inspired a new, hand-crafted sports trainer produced by premium UK manufacturer Norman Walsh Footwear. The unisex shoes draw on the design, colour palette and interior materials of the car – a self-charging hybrid model – combining cutting-edge style with comfort, and lasting quality.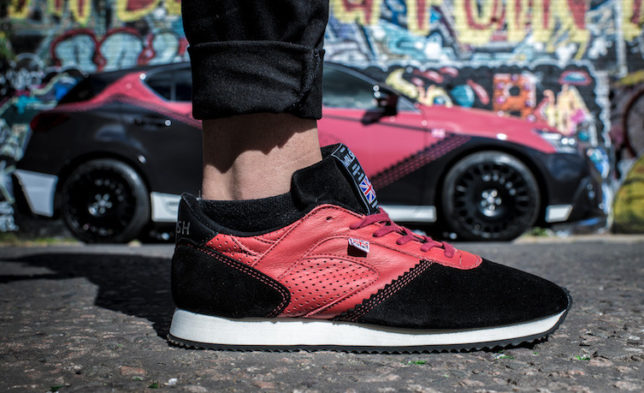 To mark this special collaboration, Lexus commissioned a special wrap to cover the exterior of a CT F Sport with the new trainer design, complete with signature Union Flag detailing that features on Norman Walsh Footwear products.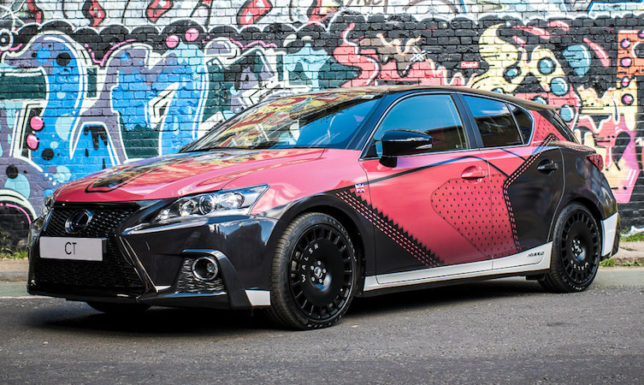 The CT trainer's upper combine a bright red perforated leather and black suede with contrast red stitching, echoing the look of the red and black interior available for the CT 200h F Sport.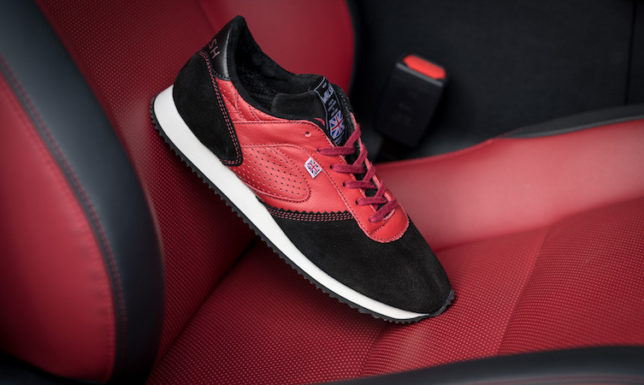 The soles are made from hard-wearing PVC and the trainers themselves have a discreet Lexus leather tab on one set of laces.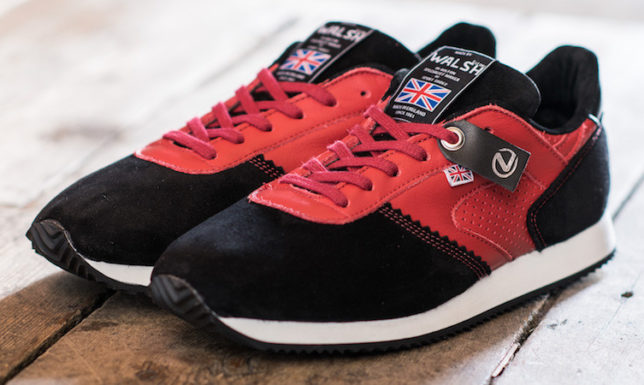 Jason Crompton, Head of Design at Norman Walsh Footwear, said the CT 200h's interior design and soft and supple leather upholstery were striking qualities that helped inspire the creation of the new trainer. In fact, the creative team chose to use upholstery leather for the trainer, to recreate the luxurious feel of the car's cabin.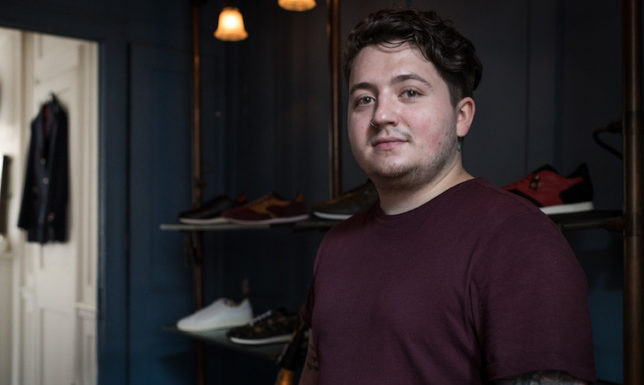 He added: "Here we had a small, hand-made shoe business working together with an automotive giant, yet there was a nice duality between our shared approach to craftsmanship and luxury detail. This made it a rewarding project for us to work on and we are very pleased with the results, which draw directly on the inspiration provided by the Lexus CT F Sport."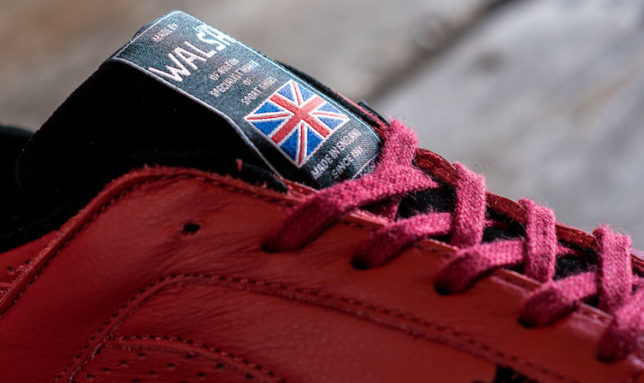 Ewan Shepherd, Director of Lexus in the UK, said: "At Lexus we are passionate about craftsmanship and quality. We receive lots of positive feedback about the brave design of our range of cars – which are contemporary yet different in the marketplace – just like The CT F Sport. This car is one of the most effective in bringing new customers to the Lexus brand, particularly those leading busy urban lifestyles. This made our partnership with Walsh a natural meeting of minds and the result is an innovative sports trainer that delivers both amazing looks and great performance."
All the shoes are manufactured in the UK at Norman Walsh Footwear's Bolton factory. The story of the project is revealed in a new short Lexus film, available to view here:
The eponymous footwear company was founded in 1961 by Norman Walsh, the son of a cobbler who became a master of his craft while working for another local shoemaker after World War II. During that time he was chosen to work on high-profile sporting commissions, including making the running shoes worn by Roger Bannister when he broke the four-minute mile.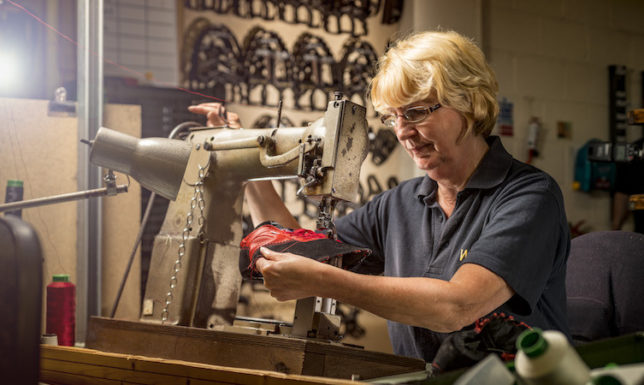 Norman Walsh Footwear has a great heritage of designing and making sports shoes to meet the demands of elite performance, including producing the first mountain and fell running shoes. More recently the company has collaborated with some of the country's leading fashion designers and has introduced traditional and influential British materials into its product range.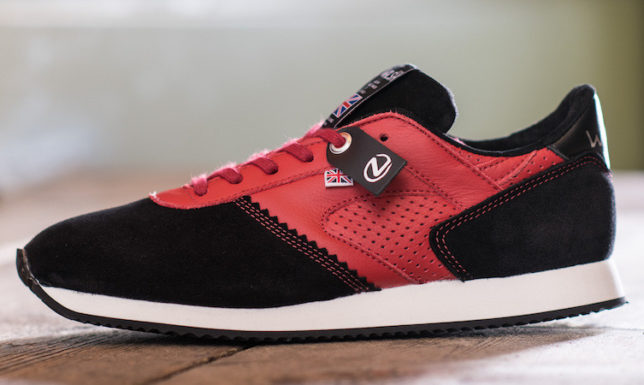 The CT 200h F Sport is the sports-inspired version of Lexus' self-charging hybrid luxury hatchback, marked out by its sharper styling and sports-themed interior. F Sport exclusive features include a metallic black mesh for the spindle grille, unique-design 17-inch alloy wheels, F Sport steering wheel and aluminium pedals and F Sport front seats with leather upholstery. Its highly efficient hybrid powertrain has an official combined cycle fuel consumption of 64.2mpg with 101g/km.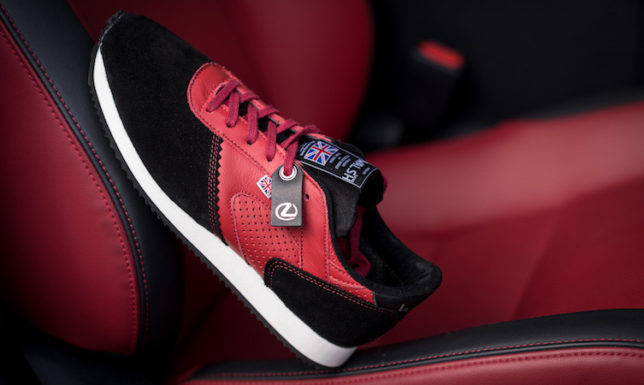 Available in a strictly limited edition, the Lexus x Norman Walsh CT trainers are priced from £165 and will be available to order from www.normanwalshuk.com