LG SIGNATURE has partnered with world-renowned fashion photographer, Rankin, to bring to life the distinctive features of the LG SIGNATURE products through Rankin's unique lens; capturing home technology in a way it's never been before.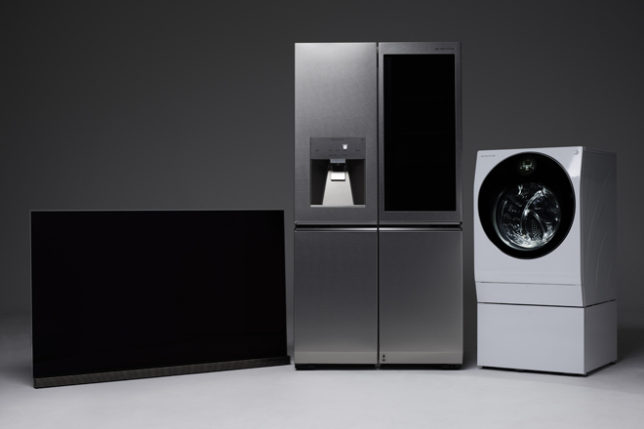 LG SIGNATURE is a collection of ultra-premium home technology products which bring together the very best in quality, design and innovation under one name. To capture these premium technologies, Rankin combined the elegant, timeless design of the entire LG SIGNATURE range with his iconic portraiture style to create a stunning portfolio of images. Each individual product was then considered, in order to bring to life its unique features.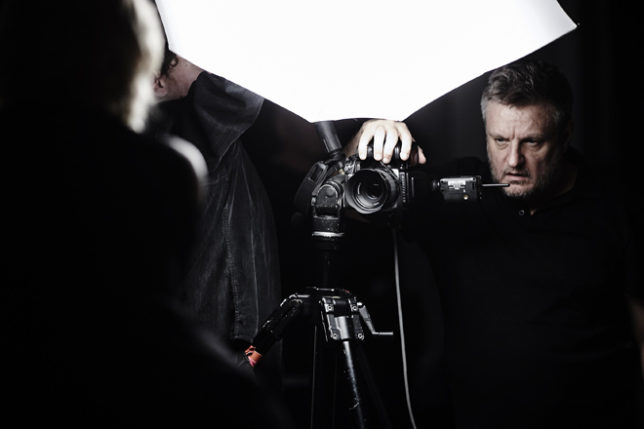 LG's SIGNATURE OLED TV is a striking and award-winning TV that features LG's innovative Picture-on-Glass design for a sleek screen that's just 2.57mm in depth. With High Dynamic Range and 4K picture quality, images on the LG SIGNATURE OLED TV can appear crisper than in real life. To tell this story, Rankin photographed the model going through the TV's screen, accentuating the in-screen content for maximum detail and colour range.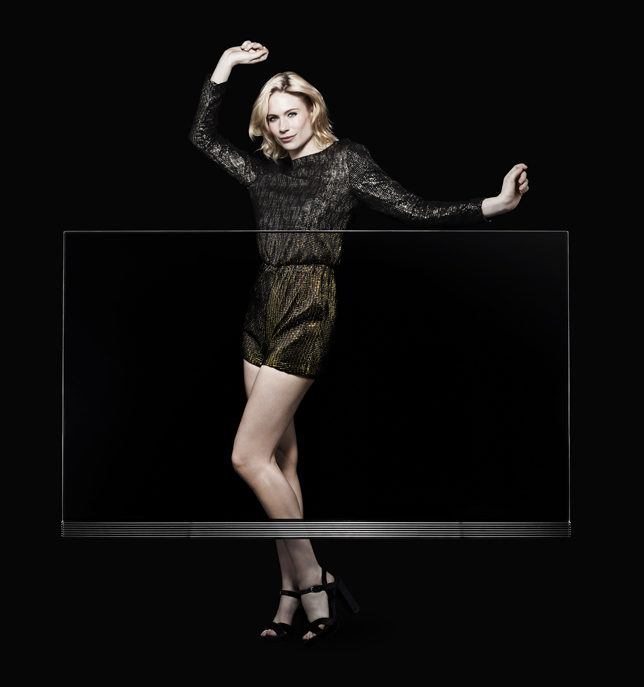 The LG SIGNATURE Washing Machine comes equipped with two drums – a main 24-inch front load and smaller pedestal mini washer – which allows different loads on different settings to run simultaneously. Bringing to life its unique scratch-resistant surface, Rankin shot a stiletto-wearing model dancing on top of the SIGNATURE washing machine mid-cycle; enabled via the minimal vibration of its unique Centum System™.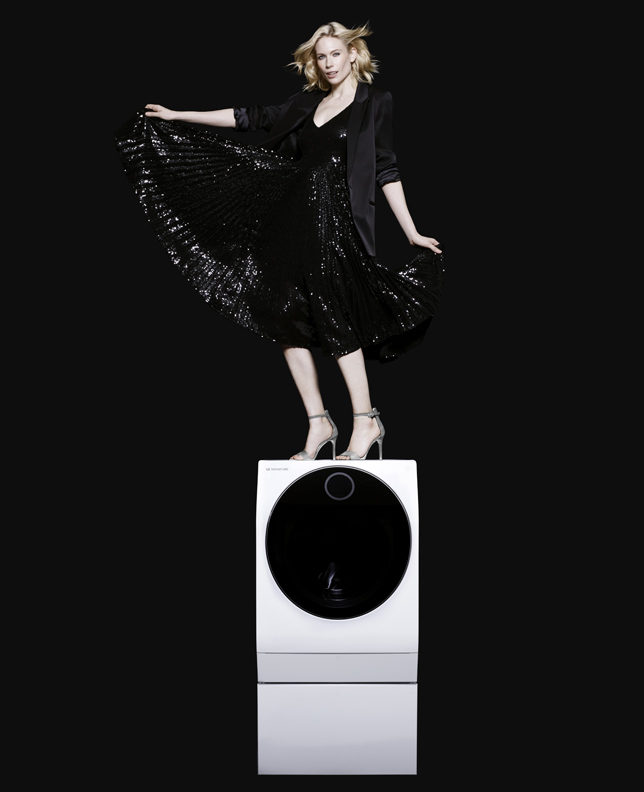 Completing the imagery is LG's SIGNATURE Refrigerator, boasting the InstaView Door-in-Door, which when tapped transforms from reflective to transparent, an energy efficient way of enabling users to check contents without allowing cold air to escape. Showcasing the eye-catching reflective design, the model can be seen playfully posing alongside the refrigerator, which also features a bespoke textured steel finish.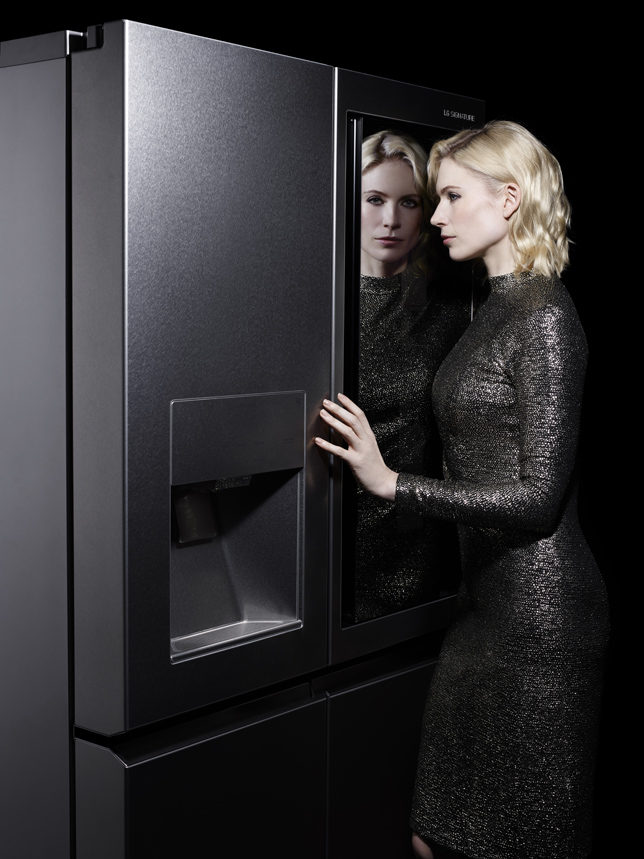 Carolyn Anderson, Head of Marketing, LG Electronics UK comments, "LG is known for being at the forefront of innovative home technologies, and the LG SIGNATURE brand brings together those leading technologies with the very best in quality and design. We wanted to showcase LG SIGNATURE in a way that captures their elegance and beauty and who better to fulfil that vision than Rankin and his iconic portraiture portfolio."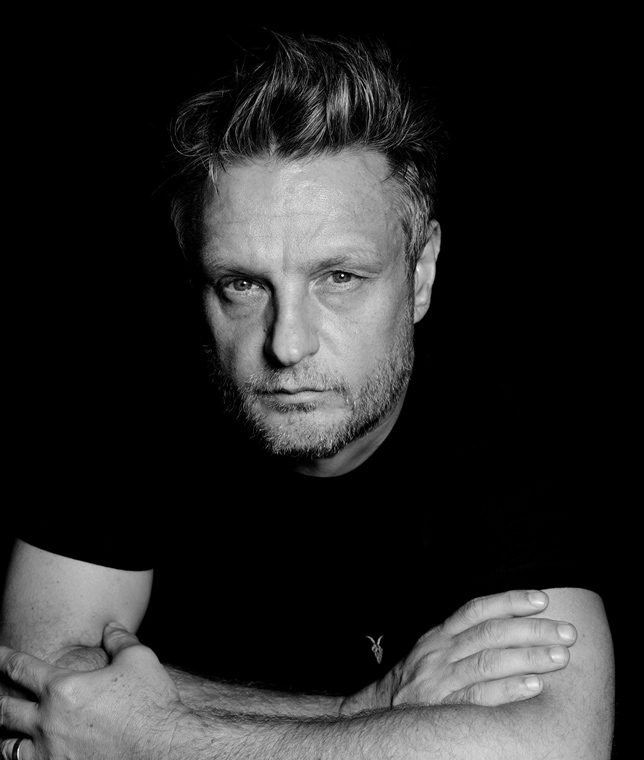 Speaking of the partnership, Rankin added, "I am always looking for new ways to challenge myself and push creative boundaries. With my portraits, from politicians to models, I always find new ways to bring my subjects to life, but this is the first time I have applied the same process to home technology products. When I saw them, I knew instantly that they needed to be shot in a simple, timeless and elegant way, to stay true to the brand."
The LG SIGNATURE OLED TV is available to purchase in 65" from £4,599 and 77" from £19,999.00.
The LG SIGNATURE Washing Machine is available in the UK from February 2017 priced at £2,599.99
The LG SIGNATURE Refrigerator is available in the UK from February 2017 priced at £5,999.99.
To discover the LG SIGNATURE range, please visit www.lg.com/uk/lg-signature-products