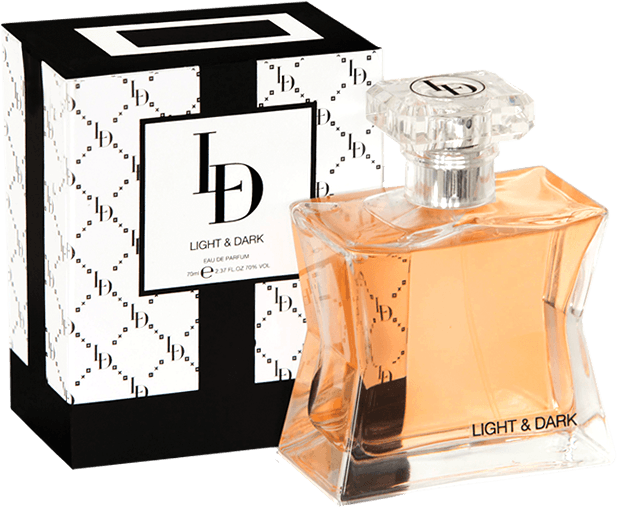 Leighton Denny MBE is launching his first fragrance LIGHT & DARK.
LIGHT & DARK is a fragrance for the woman who likes to feel powerful yet sophisticated and this modern floriental fragrance is a captivating scent that inspires passion and romance. LIGHT & DARK takes you on an elegant journey of sheer mystery.
Leighton Denny MBE said, "I wanted to create an Eau De Parfum with an edge but still have a provocative blend of femininity. It had to be a scent that women would love to wear and that men would adore on them. LIGHT & DARK is a powerful mood enhancer and the perfect tool for seduction"
A special blend of absolute oils including a fruity mixture of pepper, myrrh and incense, offers a warm welcoming unique fragrance, which can be worn day or night. With its heart of gardenia, jasmine, lily and rose, LIGHT & DARK triggers instincts of allure, attraction and desire, which is merged with top notes of mandarin, grapefruit, peach and white pepper to stimulate confidence and distinctiveness.
LIGHT & DARK is designed for women looking for something out of the ordinary. For those who want to seduce, this is the perfect weapon. It is wild, mysterious and intoxicating – a scent that women love to wear and that men adore on them.
The art to applying perfume is the simplest of matters. Just simply spray. Avoid rubbing the wrists together after application to prevent 'crushing' the scent. Apply on pulse points: below earlobes, inside elbows, back of knees, ankles, base of neck, inside wrists. Other good places to apply are in cleavage, on shoulders, and back of the neck at the hairline. Some women apply fragrance on inner thighs, so the scent wafts up and around them.
Light & Dark Available at Away Spa at the W Hotel – London, Penny Hill Park Hotel & Spa – Ascot or online at www.LD-Scent.com, www.LeightonDenny.com and www.qvcuk.com. RRP £43.50