Since it opened its doors in 2012, LIMA Fitzrovia has been at the forefront of London's initiation into Peruvian cuisine, becoming the first restaurant of its kind to earn a Michelin star the following year. Now, four years on, and after a comprehensive refurbishment, the thriving restaurant has launched a new menu, following a summer of exploration and research in Peru, reaffirming both its continuing links with the country and its status as the hub of innovative Peruvian cuisine in the British capital.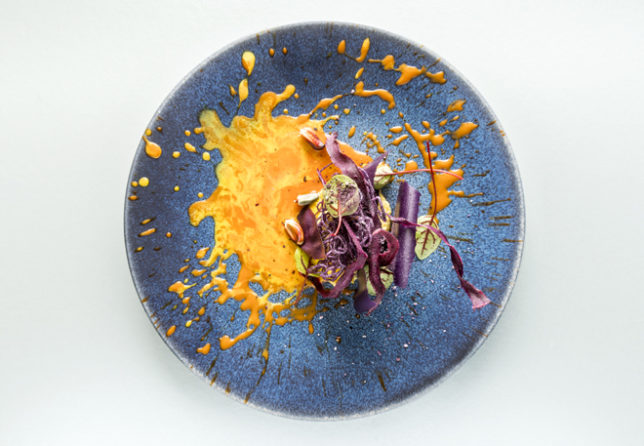 To accompany the restaurant's new menu, LIMA has also undergone interior transformations to bring added space, light and colour to the Rathbone Place site. The restaurant exterior now boasts a vibrant orange awning that is immediately eye-catching to passers-by and reflective of the spirit of the cuisine to be found within.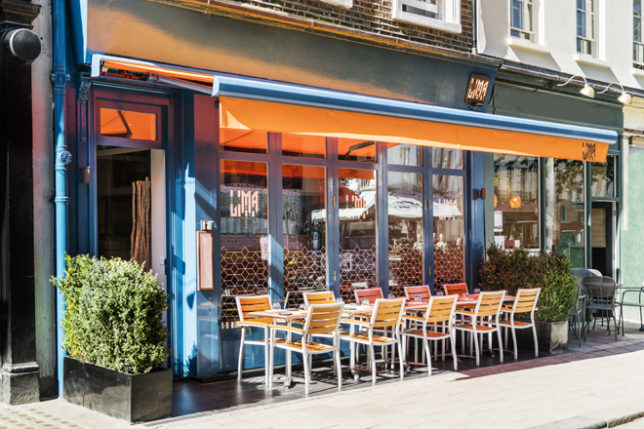 Having extended the front of the restaurant, LIMA now offers a more spacious and welcoming entrance as well as more room to seat diners, whilst changes to the restaurant's bar, 'Sotano', include a redesigned space with the addition of colourful murals by artist Bluey Byrne that complement perfectly the restaurant's own vibrancy.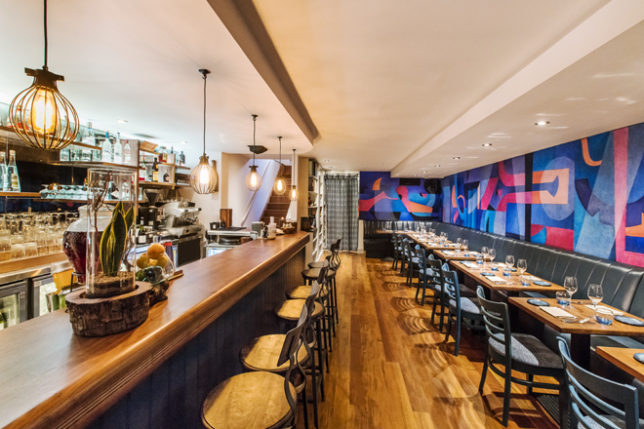 Returning to his native Peru with a team from LIMA Fitzrovia and sister restaurant, LIMA Floral, Chef and Head of Culinary Development, Robert Ortiz, spent the summer reconnecting with his motherland, from the depths of the Amazon, where he grew up, to the Peruvian coastline. Joined by Virgilio Martinez, Chef Proprietor of both LIMA and Central (currently number 4 in the World's 50 Best Restaurants), the group spent weeks together tracing the country's landscape to discover new ingredients, techniques and culinary practices to bring back to the menu at LIMA and create dishes never before seen at the restaurant or in the wider Peruvian dining scene in London.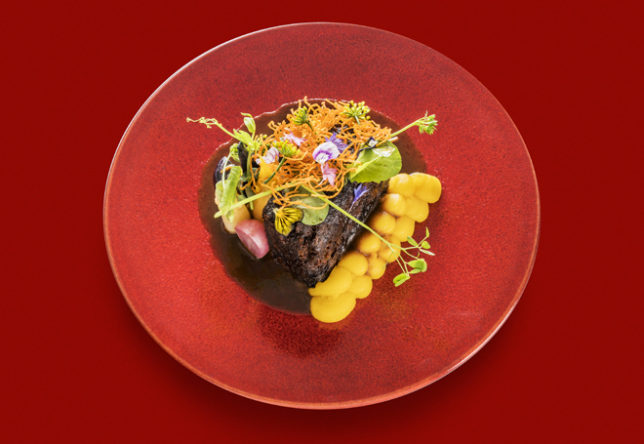 Following discoveries made in the Andes, Robert has brought a variety of roots native to the region back to London, ranging from white and blue sweet potatoes and mashua tubers, a type of potato found in colours from bright yellow to black, to racacha, a starchy taproot with flavours profiles similar to carrot and celery. On the menu, Robert uses these ingredients to accompany duck and beef and to enhance a range of vegetarian dishes, baking them in aromatic herbs sourced from the same lands and chaco, an edible soil which helps to preserve the flavour of the vegetables.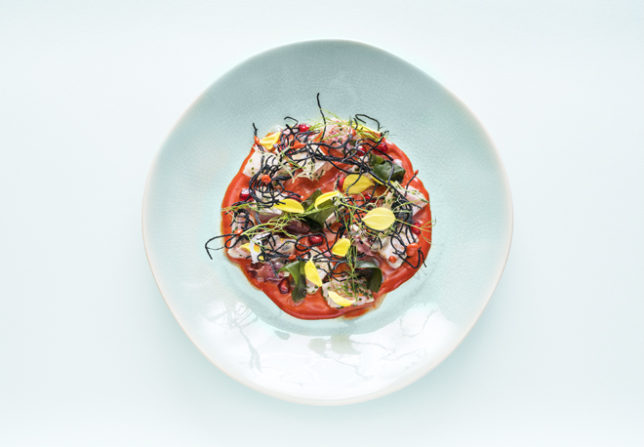 From the team's exploration of the coastline, multiple varieties of seaweed native to Peruvian shores is now added to fish dishes including turbot and zander to bring an added dimension of flavour. Also making an appearance on the menu will be coffee sourced from Lonya Grande near the Maranion River, which boasts a distinctive aroma of chocolate, banana and hints of beetroot. This artisan coffee is used to marinate meat, creating dishes such as lamb seasoned with lavender, coffee and achiote seeds. Peruvian beer, Chicha, with flavour profiles of chestnuts, apples, chocolate and quinoa, is also used to marinate meat and vegetables.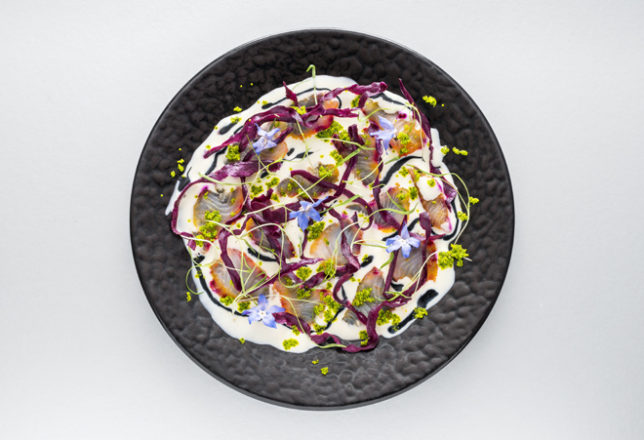 Other changes to the menu include a new version of Peru's national dish of ceviche, a pillar of the LIMA menu since the beginning, which will use the acidity of tumbo fruit to cook the fish, a practice widespread in Peru before the Spaniards brought limes in the sixteenth century.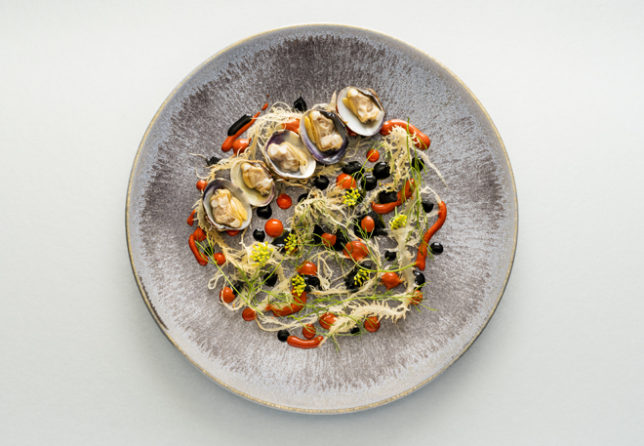 Commenting on the new menu, Robert explains, "During my recent trip to Peru I reconnected with my roots, people and traditions. I also spent some quality time with Virgilio at Central, which inspired my cooking and gave me lots of fresh ideas. It was a fantastic trip, which not only encouraged innovation in my cuisine but also enabled me to bring some truly authentic and new ingredients to London's Peruvian food scene. I'm very excited to share our new a la carte with our supportive customers and welcome new diners."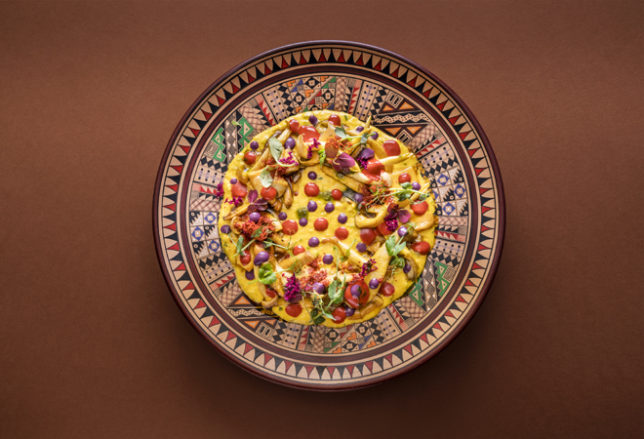 Two of those new diners were myself and my companion who visited LIMA Fitzrovia recently to sample Robert's stunning new menu. We started with a potato based amuse bouche… here's the close-up…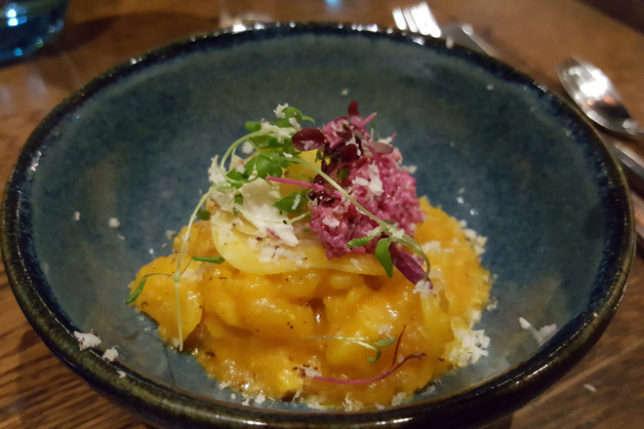 Moving on to some snacks, we chose a couple of delectable delights from the Michelin starred menu…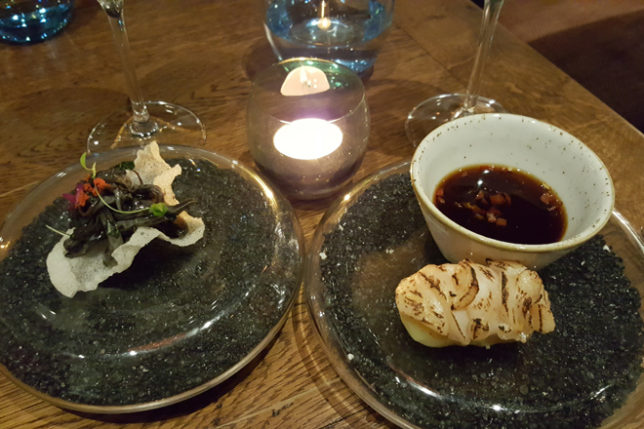 First to be sampled was the Squid Soba served with a crisp rice wafer…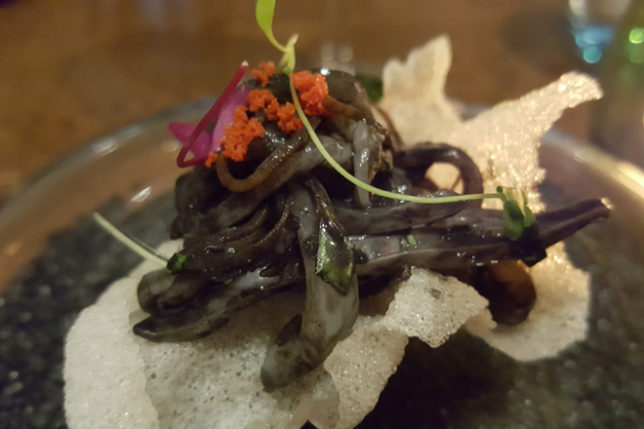 Followed by a Japanese-influenced Scallop Potato Nigiri served with Fermented Andean Chilli dipping sauce. Both these snack dishes reflect the influence that Japanese immigrants have had on Peruvian cuisine and Robert's new menu.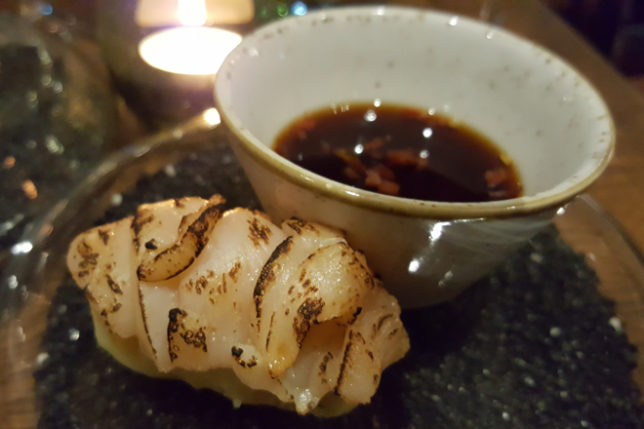 Having whet our appetites with the scrumptious snacks we were presented with our chosen starters. My dining companion had the Wild Seabass Tiradito. Tiradito is a Peruvian dish of raw fish similar to sashimi or carpaccio. Here, the dish is served with Coconut Milk, Ají Mirasol and Amazonian Ponzu.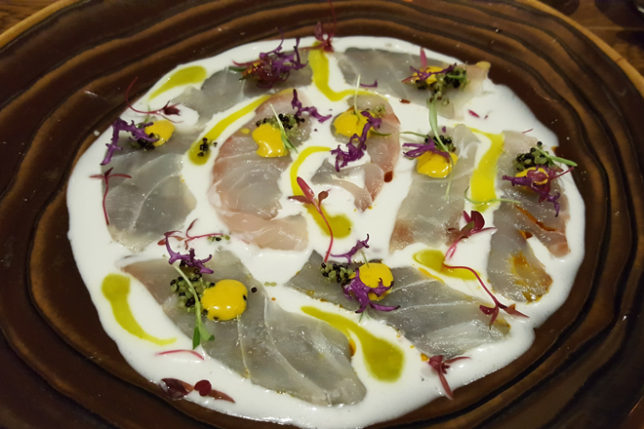 I chose the Braised Octopus which is one of LIMA's signature starters. The beautifully cooked octopus was served with Green Lentils, Potato Cream and Alfonso Olives.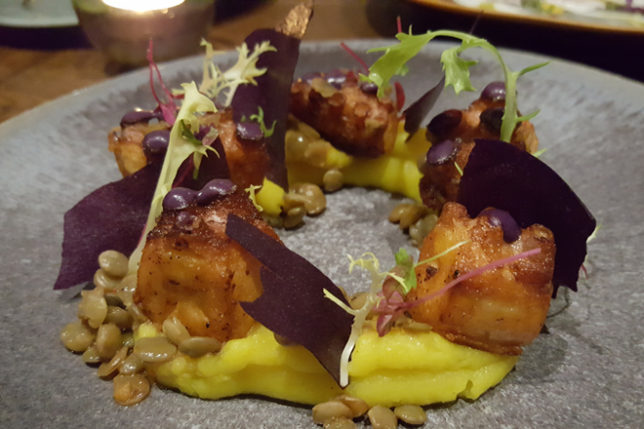 Moving on to the main dishes, I enjoyed the Suckling Pig with Chicharron, Sesame Seeds, Celeriac and Elderberry. Each mouthful was an explosion of fantastic flavours.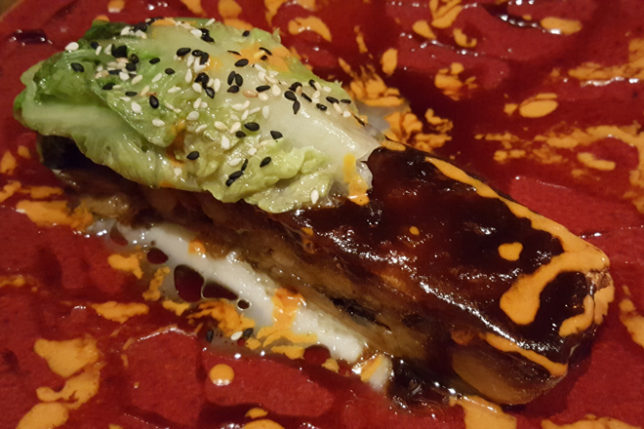 My dining companion chose a seafood main of Seared Black Cod served with Camucamu, Cusco Yellow Corn and Palm Heart. Black Cod is now becoming a popular choice on the London dining scene but this dish truly stands out from the crowd.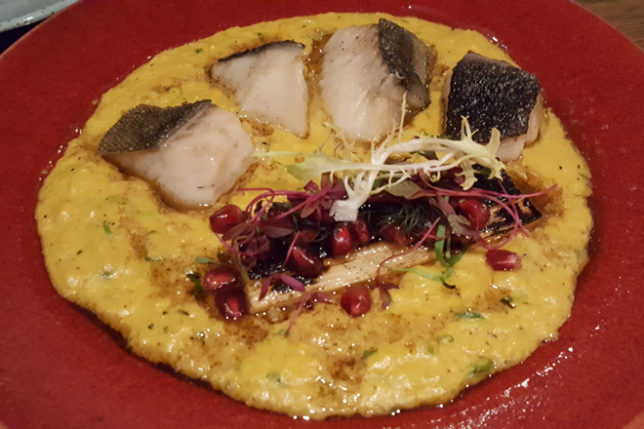 After a sumptuous feast of savoury flavours, it was time for some sweetness in the form of LIMA's delectable desserts which have been influenced by the LIMA team's Peruvian travels. With complete faith in the strength of the native ingredients used to create them, sweet plates have all been created with no added or refined sugars, resulting in a uniquely healthy range of desserts that do not compromise on flavour. I was delighted with my dessert choice of Alfajores served with Dulce de Leche Ice Cream and this year's superfood – Bee Pollen. An Alfajor is a melt-in-the-mouth shortbread style biscuit filled with dulce de leche. Oh yum!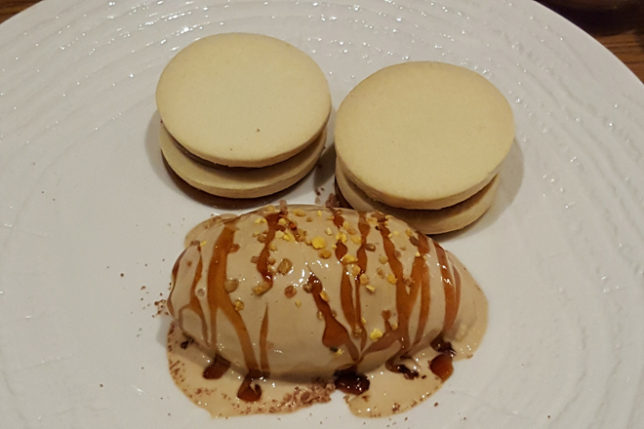 My dining companion was equally pleased with his indulgent Suspiro Ardiente which is a traditional Peruvian dessert served here with Banana Cream and crispy colourful meringue spiked with limo chilli.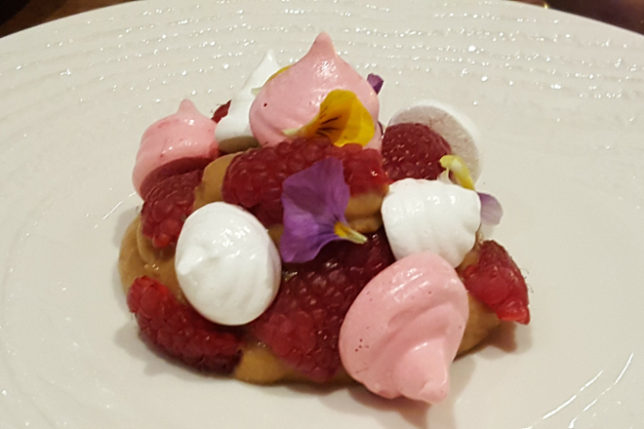 LIMA's new menu reconfirms the restaurant's strong ties to Peru, its knowledge and understanding of its culinary practices and its links to Central, the world's leading Peruvian restaurant. Having forged strong relationships with key producers, LIMA is set to continue to bring previously unknown ingredients to the British capital and create a menu that both excites the palate and educates the city on the one of the world's most innovative cuisines.
LIMA Fitzrovia
31 Rathbone Place, London W1T 1JH
www.limalondongroup.com/fitzrovia
@lima_london