Brit artist Lincoln Townley unveiled his 'ICONS' Collection at a star-studded private viewing held at Somerset House on Thursday 2nd June, which was attended by Sir Michael Caine and his wife Shakira.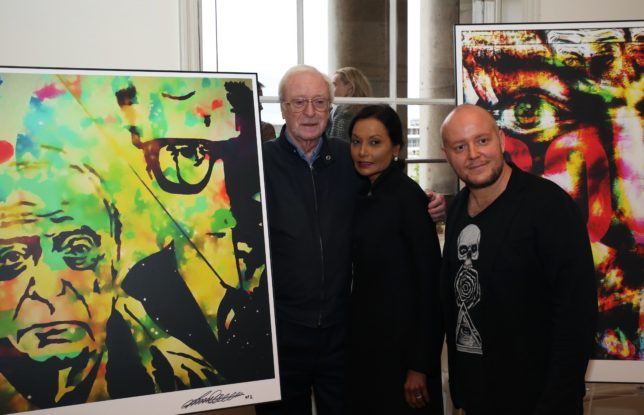 The London born artist has achieved global recognition for his ICONS, a collection of portraits of the world's biggest and most powerful stars.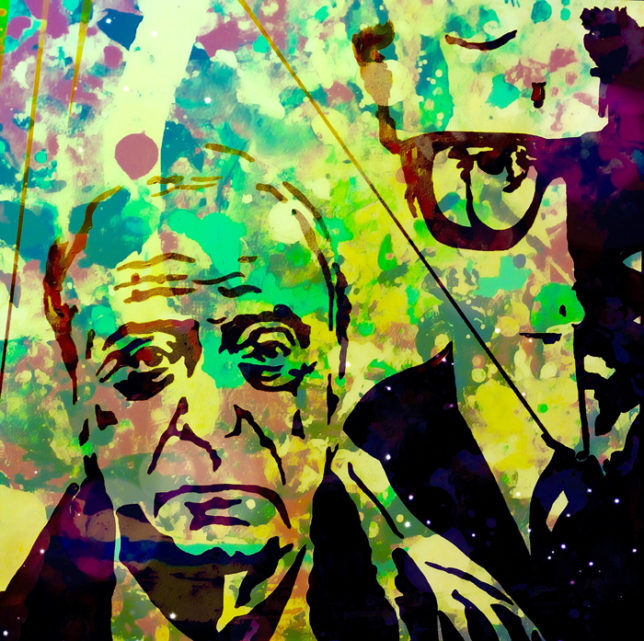 The private viewing of his paintings featuring Charlie Sheen, Al Pacino and John Cleese included guests such as legendary actor Sir Michael Caine, Anthea Turner, Jenny Powell, Carol McGiffin, Meg Mathews, Amanda Redman, Marc Warren, Marc Almond, Holly Johnson, Denise Welch and Martina Cole.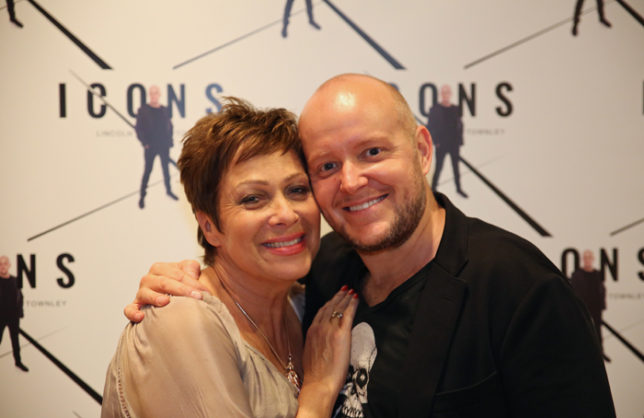 Recently Lincoln painted Sir Michael Caine and after presenting him the painting the legendary actor said: "There's no doubt in my opinion that Lincoln is the next Andy Warhol."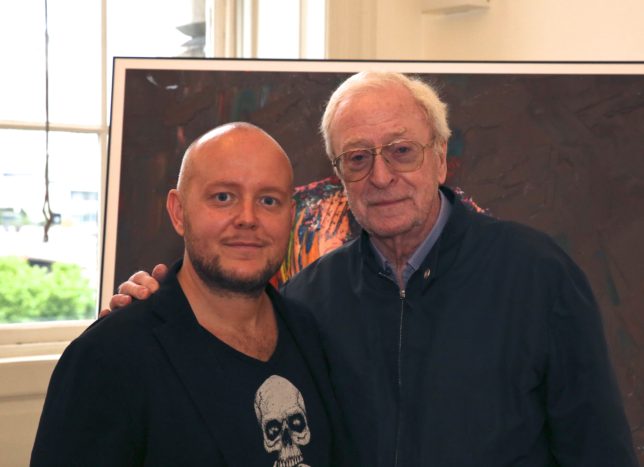 As BAFTA LA's official artist-in-residence, Lincoln Townley was commissioned to paint their 2015 Honourees including Meryl Streep and Harrison Ford and these portraits form part of the ICONS collection.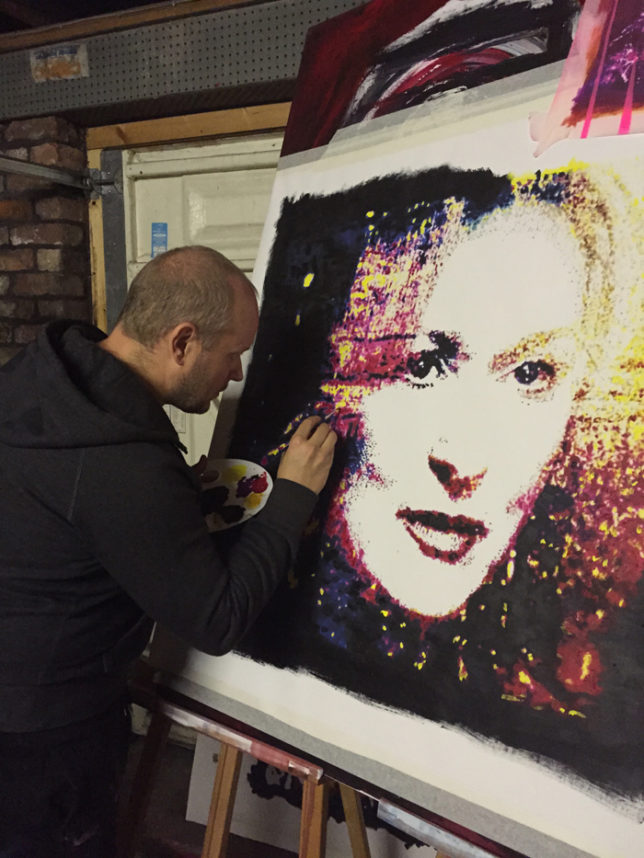 Lincoln has just returned from Los Angeles where he headlined the hugely successful 'Brit Week' and unveiled his quadriptych portrait of HM the Queen, a person the artist regards as the ultimate icon.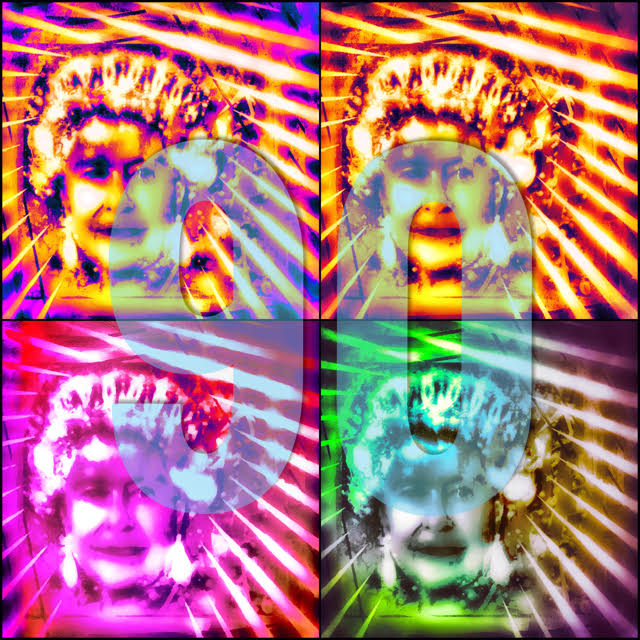 Speaking at the launch event, Lincoln said: "My ICONS collection covers some of the most famous faces in the world and The Portico Rooms at Somerset House is a perfect location to show the power of the works.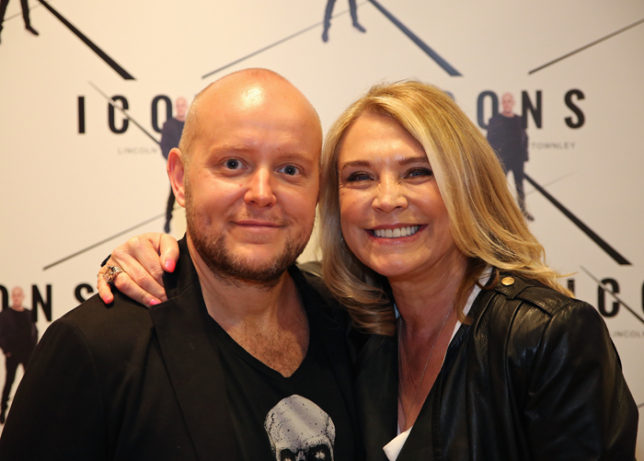 Lincoln also said, "The Icons collection launched three years ago after I painted Russell Brand and I have since been fortunate enough to have been invited to paint some of the most famous faces the world and explore the fascination of 'celebrity'.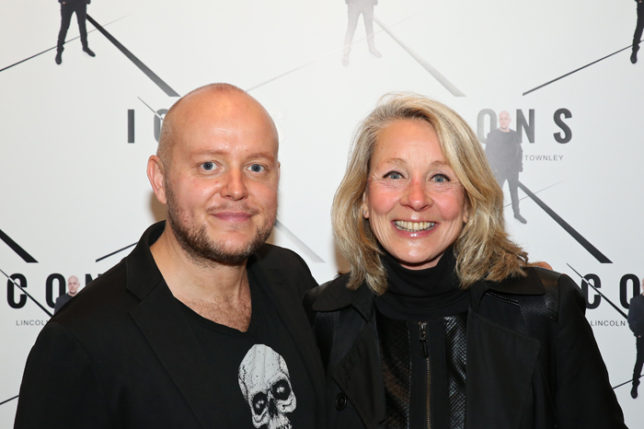 Lincoln continued by saying, "The collection has had global interest from established galleries around the world but also many public spaces including four luxury hotels across the UK. This is going to be an extremely exciting evening for collectors and supporters of my ICONS portraits."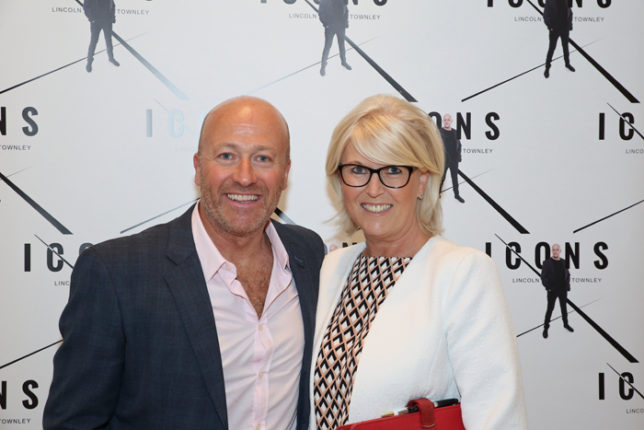 Lincoln Townley is a world-renowned British artist known for his ability to capture the creative and sometimes turbulent energies that drives the world's most iconic stars to perform at the peak of their powers. His work can be seen at the Maddox Gallery in Mayfair London. A recovering alcoholic, Townley has donated works to many charities and divides his time between London and Los Angeles.
In October this year Lincoln Townley will present his Retrospective at The Saatchi Gallery.
Photos courtesy of Jane Dean PR