My name is Linda Meredith and along with my salon I have a global brand of skin care products which my son is responsible for and of whom I am very proud. This is my story.
I began working in the beauty industry at the beginning of the 1970's for Estee Lauder and then Faberge, not the Russian jewellery company but Faberge the cosmetics company who owed the name for a short while. This was the first cosmetics company to use celebrities to endorse the products which is when I met Farah Fawcett Majors who was the face of their Organic hair care products and Margot Hemingway the face of Babe cosmetics and of course Cary Grant who was one of their directors.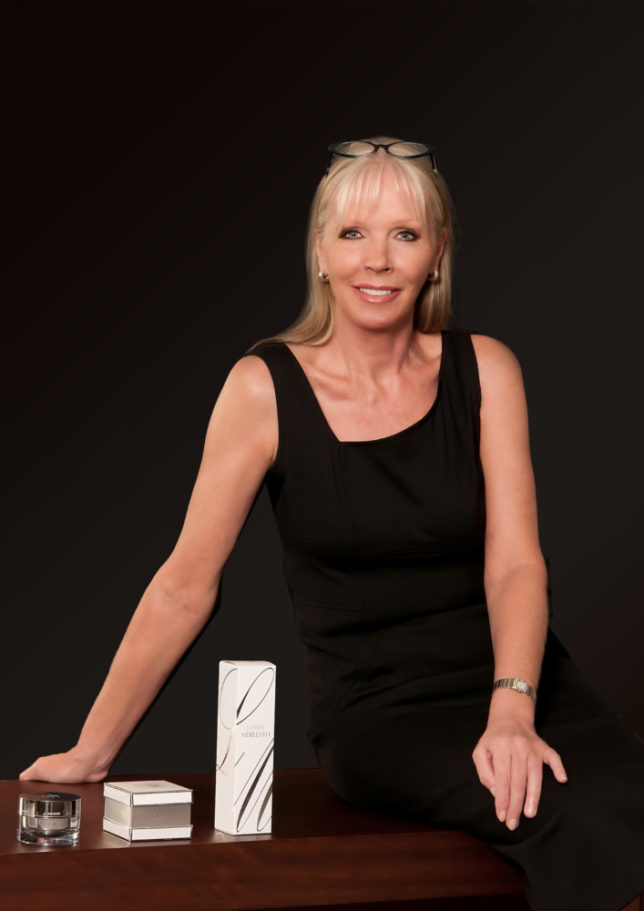 I went on to teach make-up around the world for nearly 20 years but then had to go through a bad divorce having to fight in court for my maiden name and told it was a trademark belonging to my ex-husband. I ended up on benefits with no home and a young son to raise. Looking back I have no idea where my strength came from to get through that period and the thought of starting from scratch in my forties was daunting but being a mother the survival instinct kicks in and you fight on.
Thankfully after winning my name in court, I decided to change direction and open a beauty salon in Beauchamp Place, Knightsbridge. However, I did not have any money. My bank from a child had always been Barclays but they refused to help thinking it was a bad investment on their part, but it was a time of credit cards so I applied for them all and of course they all came back and said yes.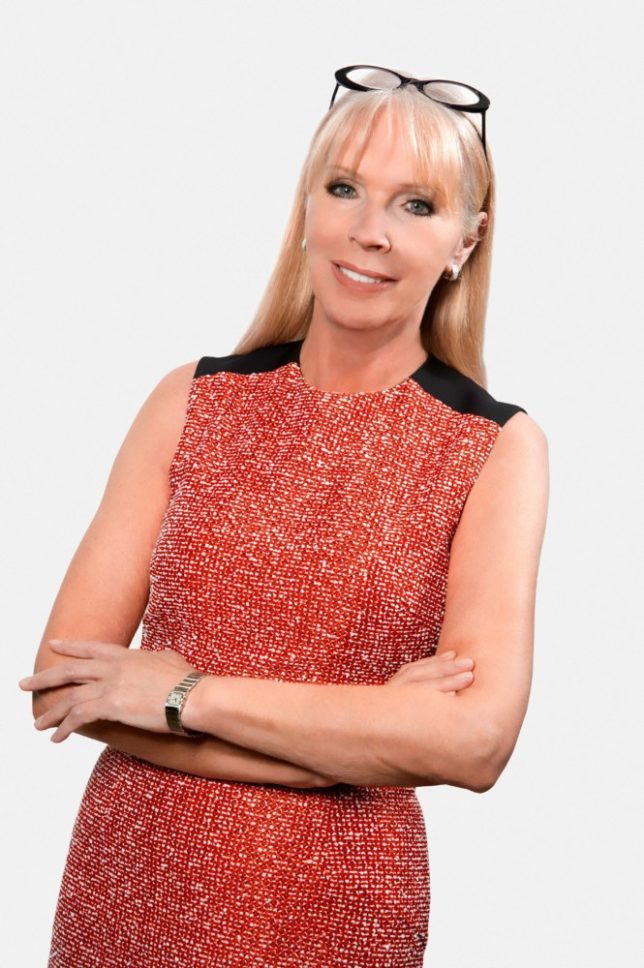 I opened my salon in Beauchamp Place on the 1st April 1997, I always remember this date as one of my clients was the late Catherine Walker who of course was one of the early designers for Princess Diana. Catherine always said the Princess would have loved our treatments but unfortunately that was not to be as she died later that year.
Having celebrities visiting my salon was always a mystery to me as I would have thought they would have preferred some well established international spa. On this I was wrong. Once the first one arrives the word spreads and they all follow making my salon the only one in the world that can say I have had well over 100 celebrity clients from Madonna to Victoria Beckham and still counting.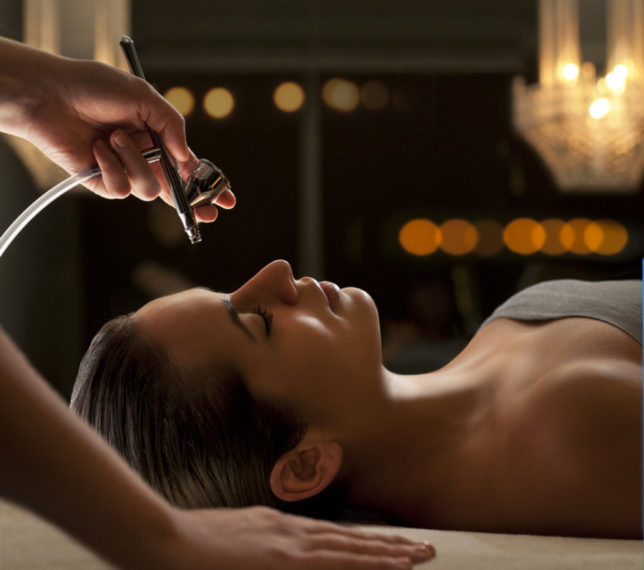 Building a reputation meant working 7 days a week and being available 24/7 but luckily, I had my dad looking after my son. Reading this, many would say how exciting but to me it was work to survive no matter who the clients were. There are highs and lows but if you have a passion for your work, which I still love, you never stop learning.
People have said to me how it must feel to have your name on a pot of cream and yes, I suppose it is, but you don't think of that during months of going back and forward testing products you have given a brief to the chemist on what you want and need it to do.
You need a cosmetic chemist to develop for you the products which will give you the results you need. It is a long process, especially when your name is going to be on the pot or jar and you want it to work. This was more important to me than the profits we could make. Why would I put my name on a product if it did not work. It took many years and with only the profits from the salon, to finance each product, so I started with 5 products and slowly built it to what we have now.
Essential oils have amazing healing qualities but as skin had more complex issues to deal with I needed something more. There are over 100,000 ingredients available to use in skincare products and the advanced technology came from the USA. So initially half of my products were developed in the US and the other part in the UK.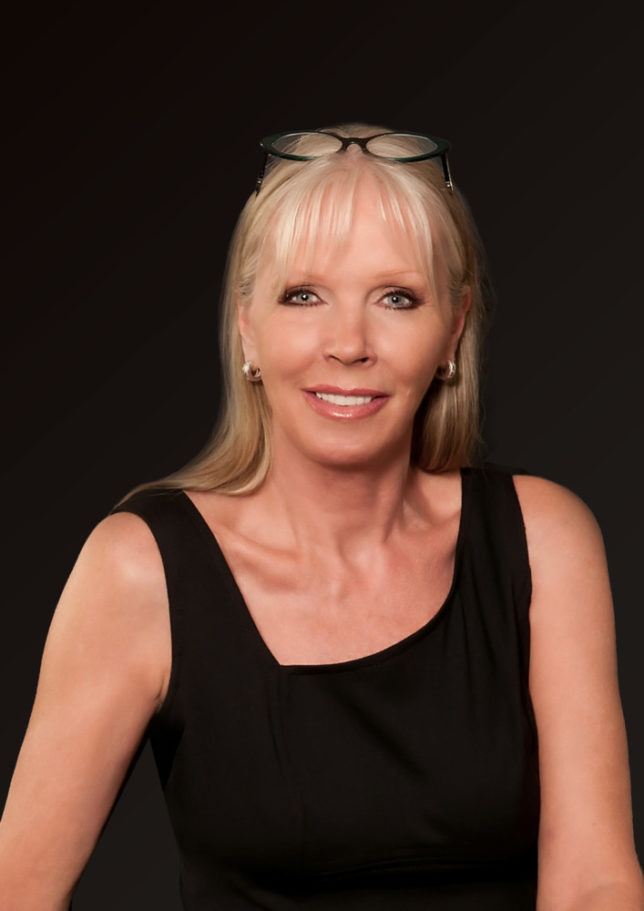 I have a wealth of practical knowledge which I am transferring into training manuals for our beauty therapists around the world but I also would like to pass this on in general for women to better understand the problems they may have with their skin and how simple changes they can make in lifestyle and diet can resolve many problems rather than spending thousands on creams due to advertising, which many women do. The problems come from inside not outside.
When I first realised the clients I was looking after did not have simple problems such as oily, dry and combination skin, I decided to look into this in more detail and eventually began to realise there was a distinct change in skin since my early years and how existing skincare brands were not dealing with these issues. I decided to document everything about all my clients, what they ate, their lifestyle and anything I could think of to work out what had changed their skin.
People ask now if our products are tested on animals and I say no they were tested on humans, mainly me and a few celebrities. I would never mention any names but a beautiful English actress who is now very famous in Hollywood, with I may add one of the perfect skins I have ever worked on, was often my model for testing products but always after I had tried them first.
I suppose I was lucky growing up in the early 1950's when food was really what you would call organic and hormones did not even exist. This is when I realised what had affected the change in skin which originated in our bodies and why I decided to develop skincare products that did not follow the norm but dealt with the problems I could visually see on a client's skin and talk to them about simple changes to their diet, especially food that could possibly be the origin of their skin problems.
Simple changes like too much fruit, in particular berries, may be the cause of breakouts on the chin and too much sugar may be the cause of acne. If something is out of balance inside the body, simply doing a facial will not alleviate the problem.
To learn more about Linda Meredith Skincare, please visit www.lindameredith.com