It's getting cold outside so SLOAN! Magazine thought we'd heat things up with a spicy review of Lingham's Chilli Sauce which we hope you will agree stands out from the crowd thanks to its unique recipe and niche market which definitely makes it a SLOAN! Recommended Product and the world's finest multi-use condiment.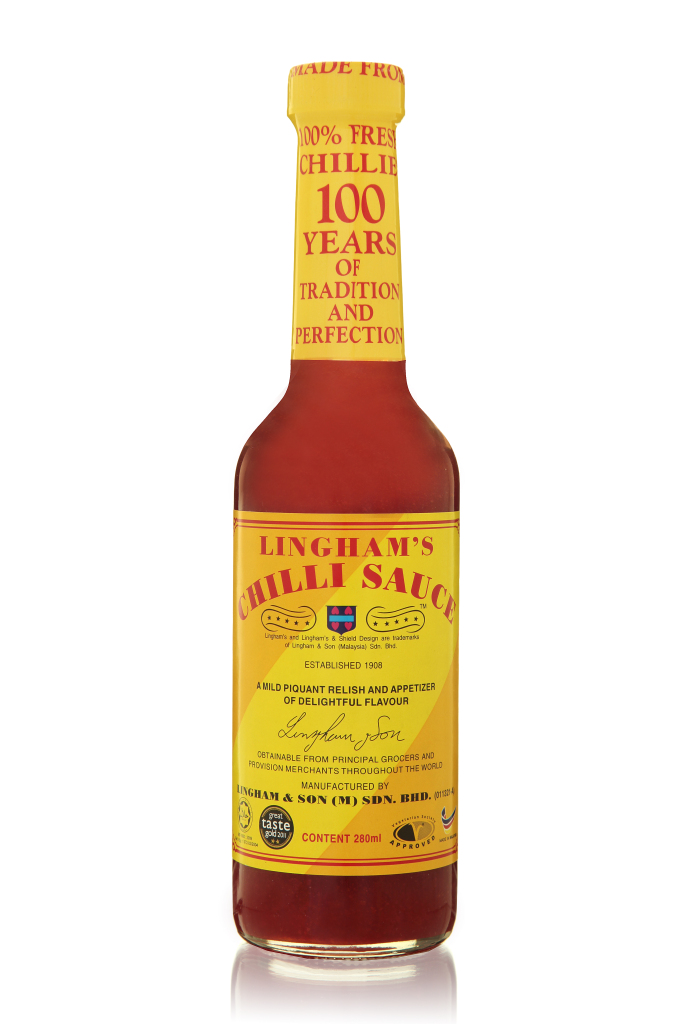 Lingham's was born in 1908. The business was started by an Indian national of the same name, from its humble origins Lingham's has grown and is now sold in over 20 countries. The exquisite flavour of Lingham's Chilli Sauce stems from a secret and traditional recipe which has been preserved over the years. Its ingredients continue to be red chilli, sugar, vinegar and salt. It contains no preservatives, colouring matter, artificial flavours or bulking material like tomato puree. As such, it is clearly in a class of its own and can truly boast that there is no other chilli sauce like it in any other part of the world. It has its own niche market.
When Ketchup won't cut it, mustard insufficient and mayo seems meagre Lingham's Original Chilli Sauce can liven up any dish. A side to side shake is all it takes to mix the natural ingredients and wake up the flavours that were first crammed into the bottle in 1908 and have since then been converting bland and boring into the delicious.
With only four ingredients, including natural fresh chillies, and NO tomato, Lingham's is a far cry from its competitors and completely free from preservatives, colourings and artificial flavours. What's more it is gluten free as well, so suitable for everyone to enjoy.
While the exact recipe remains a secret, Lingham's is encouraging its users to make no secret of the how they shake it! To release the flavours and mix the ingredients, do the 'Lingham's shake' it's up to you just how you do it as long as it's side to side; whether with a full body wiggle or a more subtle shake you won't regret it.
Dipped in, poured over or coated on with its versatile flavour, created originally for the British Colonial Expats of Malaysia, there really is no limit with Lingham's Original Chilli Sauce.
Available in Waitrose, Sainsbury's and Tesco nationwide and all quality independent stores, with a RRP of £1.69 for a 280ml bottle.