Liquiproof is a revolutionary formula that allows all forms of liquid to literally roll off the surface of shoes, preventing them from penetrating and ruining the fabric. The solution works utilising advanced nanotechnology by bonding SiO2 particles to the individual fibres of the fabric, creating permanent bonded layers which forms an invisible barrier that keeps water and oil from ruining the shoe surface. The cutting edge formula is effective for everyday situations allowing even suede shoes to maintain permanently stain free from the rain and spillages. The cost effective formula enables a permanent protector for all shoes without affecting the look, feel or breathability of the fabric. Unlike other products on the market, Liquiproof is a non-toxic, water-based formula packaged in a non-aerosol bottle and is completely odourless.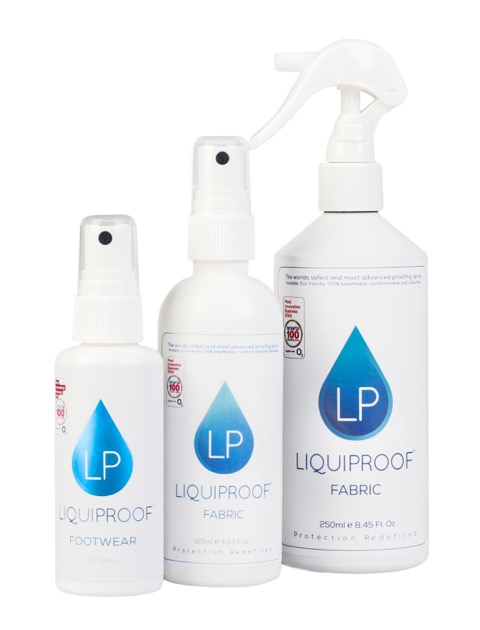 Founder of award-winning product Liquiproof, Caner Veli has spent the last 2 years growing a successful business with the aim of filling a gap in the market for a reliable, long lasting and eco-friendly footwear and fabric protective spray.
Having studied Pharmaceutical Science at uni, Caner has always taken a keen interest in the field but, reluctant to spend his life stuck in a lab, he moved on to sales, business development and eventually headhunting in London. After getting stuck in dreadful weather, in turn ruining expensive shoes and suits, Caner struggled to find an effective protective spray. At the young age of 24, he approached a laboratory with the 'Liquiproof' idea, leading to two years of research and development into the final product.
Initially using personal savings, Caner later received funding from the Startup Business Government scheme in order to fulfill a large order from a retailer with over 150 stores. Although advised by family and friends to stick to his 9-5, Caner was confident he could succeed on his own and was determined to put 100% into his idea. Adjusting his lifestyle and mindset, he studied personal development books by motivational individuals and entrepreneurs such as Jim Rohn and Zig Giggler.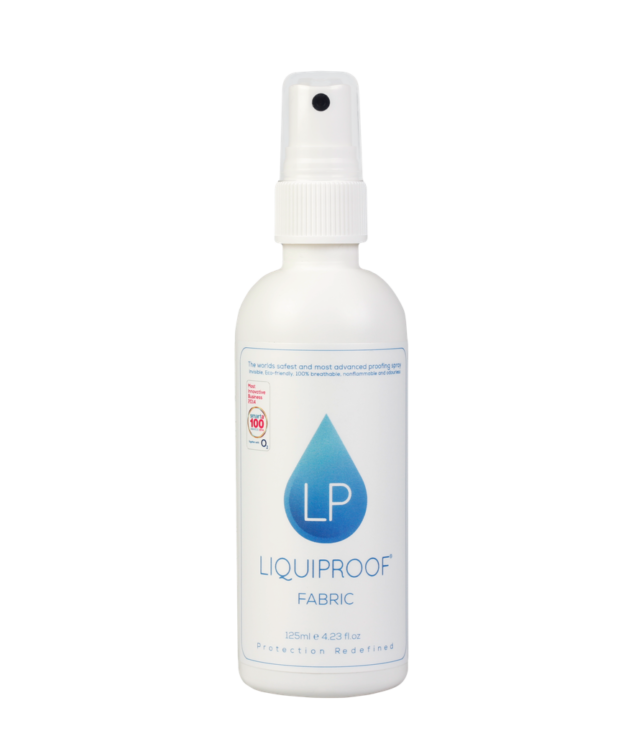 Liquiproof has made a huge impact on the footwear sector since 2014, becoming a trusted go-to for sneakerheads and footwear fanatics. Following its growth they have moved into other sectors, like fashion and interiors. The unmatched power and versatility of the formula makes its uses almost endless, allowing them to innovate and push the business further. Caner credits Liquiproof's success to hard work and not stopping after each failure. In his own words, 'Success comes right after failure'.
This year has seen Caner pitch Liquiproof on BBC's Dragon's Den and after an intense questioning; the product received the full investment from fashion mogul Touker Suleyman. Now in the midst of structuring the deal, the business has already seen a massive growth, often being approached by large well-known brands in the fashion and hospitality sectors.
With three awards under their belt including 'Top 100 UK Start Ups', 2016 is shaping up to be an exciting year for Liquiproof. Now stocked in popular retailers such as Office and Selfridges, along with plans to extend the range of products even further, Liquiproof is well on its way to becoming a household name.