A-list hairdressers and celebrated session stylists Jonathan Long and Ben Cooke co-founded Lockonego hair salon in 2005.  Over time the owners have hand-selected a team of the most talented cutters, colourists, extensionists and stylists in London. It is one big family of talent that is akin to a fairy godmother waving her magic wand over your hair!
Popping into Lockonego last week definitely helped shift my focus, boost my mood and glam up my look after what had been a gruelling few months for my hair.
Any of you who have seen me in person, Instagram, Twitter or TV will know that I often put my hair last and leave way too long between my hair appointments. You see growing up, unlike many other girls my age who either had boyband posters on their wall or the obligatory latest Madonna poster, I had Albert Einstein on my walls and even on a T-shirt!! Yes, it's true!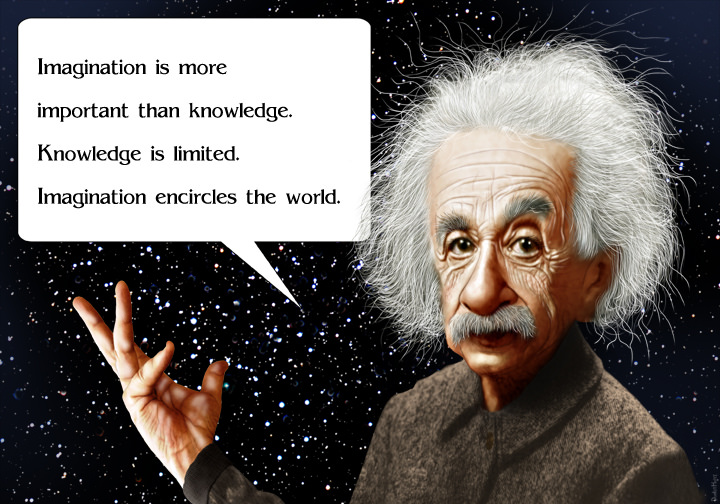 And yes, that was probably partly why I was bullied at school and why I am a keen supporter for Standing Up for your rights against bullies at any age. I digress, my point is that those of you who know I often talk about the part of your brain called the Reticular Activating System and how it locks on to that which you focus on, well my hair has never seemed to have forgotten my focus of the crazy scientist frizzy hair look which is why I was delighted to have Jonny give my hair a good talking to!
Lockonego, has been collectively nominated for numerous industry and consumer awards. Lockonego's team is well known as a formidable force in the salon world with an established name in style and service. The salon has been shortlisted for Best London Salon, Best Salon Experience and Best Salon Stylist, UK  but the question is, can the Lockonego team exert its talent at a force more powerful than my brain's wish to make me look like Albert!
Here is one of the looks that Lockonego teach you how to do on their website. You can get more information on how to pull of some fabulous styles on their website directly at http://www.lockonego.com/downloadable
For those of you who have not been to Lockonego yet, the key point to note is that it is very relaxed. You are immediately made to feel at ease whether you are a first timer, a celebrity, you have come with your adorable pooch or you are a regular. As usual I am early and I take a seat to wait for my appointment. An also early client then sits next to me and smiles. They happen to be a celeb but right now we are just two people about to put our fate in the hands of a man known to his friends for his mischievousness who also happens to be holding a pair of scissors.
Celebs are no stranger to Lockonego, the list includes Victoria Beckham, Melanie Walcott, Jodi Albert, Rebecca Hall, Nicole Scherzinger, Lily Becker, Aled Jones, Kay Burley, Kelly Jones to name a few but Lockonego is far more than a celeb hangout.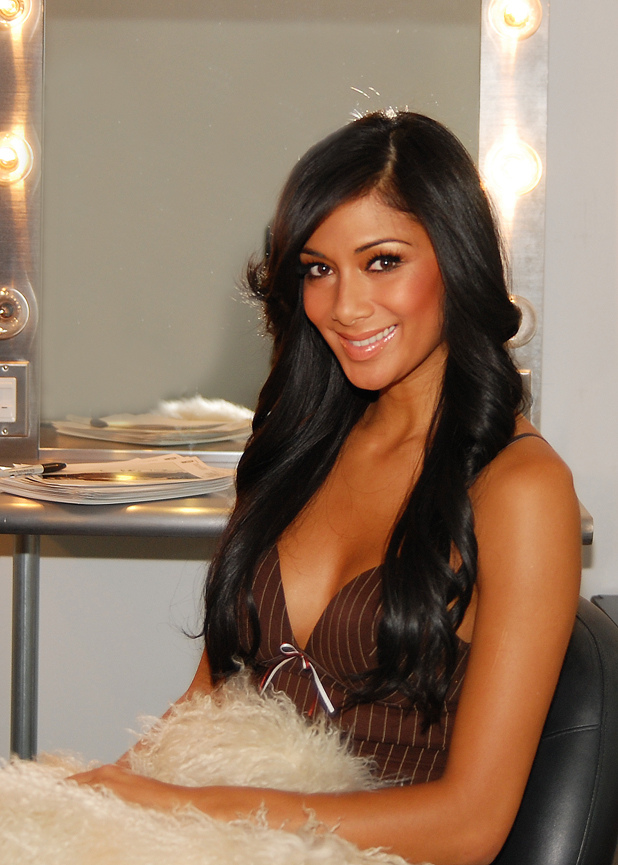 I let my celeb friend go first as I am whisked off to get my colour done by Lisa, who takes the time to talk to me about what I would like, my styles of make-up, regrowth times and of course hiding my greys (or what I like to refer to as sparkle!) in-between appointments. Lisa has been at Lockonego for 8 years now and her talent shows from application to finish. She is a superstar.
In my profession I am used to meeting lots of different people but what I notice about Lockonego is that it attracts the VIP's who are very down to earth and I think a lot of that has to do with Jonny and his fabulous attitude towards life. The ambience of the salon puts everyone on the same playing field, taking us back to basics. People are who they are not what they do. It was also nice to see so many men looking after themselves and having their hair styled.
Meeting Jonathan Long
Jonny is a celebrity hairdresser and co-founder of Lockonego salon. With his signature artistic but wearable styling, Jonathan is one of the most sought-after hairdressers around. His wealth of experience and personal touch has won him a loyal clientele. With an ever expanding client list Jonathan still finds time to style for fashion shows and stars throughout the world and offers his expertise for popular TV shows, magazines and other media.
So what happens when a celebrity hairdresser meets a celebrity life coach – well the first thing is we both are quick to get out that although we work with celebrities and our work titles include the word, we do not see ourselves as celebrities or any other labels. We were just Jonny and Sloan and it was time to create some mischief in the form of banter which involved one of Jonny's other clients sitting next to me. So often at the hairdressers you feel like you have been put in a box, a bit like the tube where it is not the done thing to acknowledge or talk to the person next to you. This formality and rigidity does not exist in Lockonego and that adds to the beauty of the experience. Jonny has a way of making you feel right at home whether you are a mere mortal or Chelsea beauty.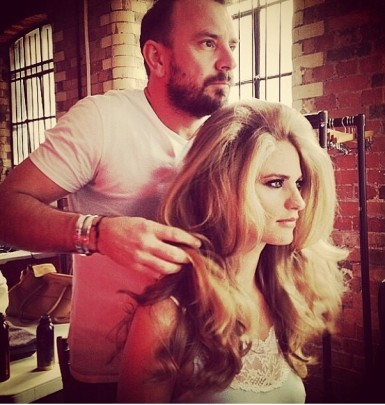 I can honestly say I did not know where the time went, Jonny and I talked about family, men and crying, life, media, betrayal, what he was doing to my hair and how as my tagline "Perception is everything" highlights perception of your life can really make or break your mood. Jonny makes my tagline far more poignant as he relates a story of a friend which has very serious undertones but also manages to make it engaging and humorous. Without going into the personal details, due to illness his friend highlights the values of the little things in life from making your own breakfast, running down stairs to grab something, being able to stand up at work all day. It reminded me that although I say ad nauseum to everyone gratitude is the best gift you can give yourself, how often do we take it to the level of just being happy for aching legs after a long day of work because we get to be standing at work. Note to self – be even more grateful.
So I am now sitting in the chair looking at my hair, it looks shiny, re hydrated, luscious and the cut is divine. It is simple in the fact I kept it long with long layers but it is far from simple in design. It is like every strand now just falls into place framing my face and matching my personality. I had never given it much thought before but hair should match the person's personality, with my job I cannot believe it took me that long to clock those two things together.
Profiling the Profiler
The tables were turned.  I realise now that Jonny got me as a person within minutes of first meeting me. He profiled me!
Surely it should be the other way around as I am noted in the media as being the psychological profiler trained in micro-expressions and facial action coding. This got us to talking about the show Lie To Me which is about a consultant who reads people's facial expressions and can tell when they are lying, angry, happy , sad etc… I explain to Jonny that there are some people who are naturals and do not need to know the science behind the expression they just read the person. In my opinion, Jonny has an innate gift to read his client and the talent to deliver what they need. Here is one of the moodboards you can find on their website, for more up-to-date inspiration check out Lockonego Little Ego blog.
It is not just talent though, Jonny is constantly inspired and pushes himself to grow and adapt to the ever changing trends. He has even given me some insider tricks to improve my business which I am going to take on board.
As for my hair, Jonny said that he saw my personality was laid back and relaxed and as such he gave me a flexible hairstyle that reflects that. I suppose you could describe my hair as considered but laid back, polished but not OTT, shiny, bubbly, flexible and as Red kindly said to me when we met later that day "gorgeous" What a fabulous partner I have. Check out my instagram for pics @sloanloves.
Jonny's rapport with clients is similar to that of a life coach, no doubt he hears very similar stories to the ones I do so I make sure I leave with some action points and they are not just about hair!
Be kind to my hair, minimal heat styling and use heat protector when I do. Use moroccon oil, avoid extensions and stop avoiding having my hair cut!
Up my Instagram activity – back at the office we sent out an e-mail shot to all the PR, Media and SLOAN! Readers about a month ago to follow my Instagram and I have some superstar followers from Caprice Bourret to Ben Hanlin but what good is that if I am not posting regularly! So Jonny has shown me how much fun he has posting quotes and encouraged me to do the same so I will be posting my own quotes regularly.
The Lockonego team regularly style cover shoots for Vogue, Harper's Bazaar and Marie Claire and appear on primetime TV. Clients receive advice straight from industry experts, on cuts and colours that would accentuate best features and suit their face types. But to me the star quality of this salon is they get it, they get you and they deliver everything they do with 100% passion and commitment to the end result of you having the hair that is right for you.
Lockonego
394 King's Rd,
London
SW10 0LN
Phone:020 7795 1798
Website: www.lockonego.com