Cambridge-based light therapy specialist Lumie is delighted to announce the launch of Bodyclock Luxe 700 (£170), a wake-up light alarm clock with sleep technology that offers a high quality light and audio experience for easier sleep and brighter waking.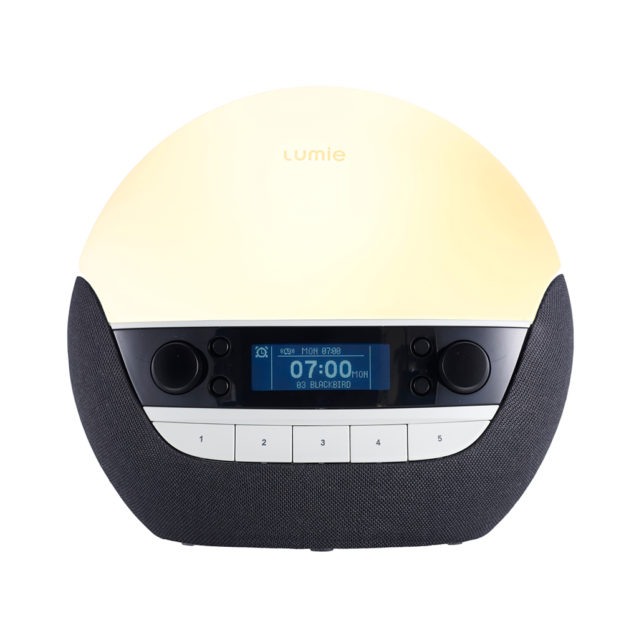 Key innovations for Lumie Bodyclock Luxe include a low-blue light feature which makes the light non-alerting – standard lighting includes blue light that's been shown to stimulate our system, the opposite of what is required at bedtime. Lumie's low-blue light feature avoids this problem helping you to drift off to a good night's sleep.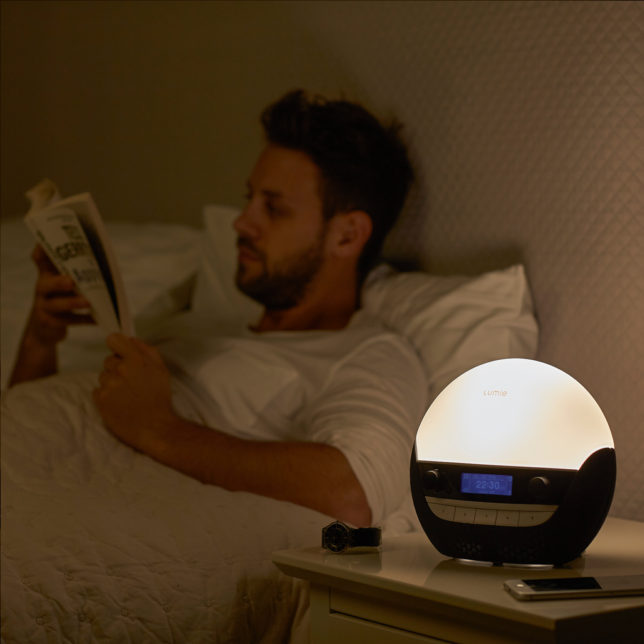 This top of the range model, which uses energy-saving LED technology, delivers a particularly high quality light experience with an extra smooth sunset and sunrise. This is complemented by a premium audio experience with Bluetooth® for music streaming and a USB port for music playback or charging your phone. You can select one of 20 sleep and wake-up sounds including white noise, set your desired sunrise light intensity and the length of your sunset and sunrise.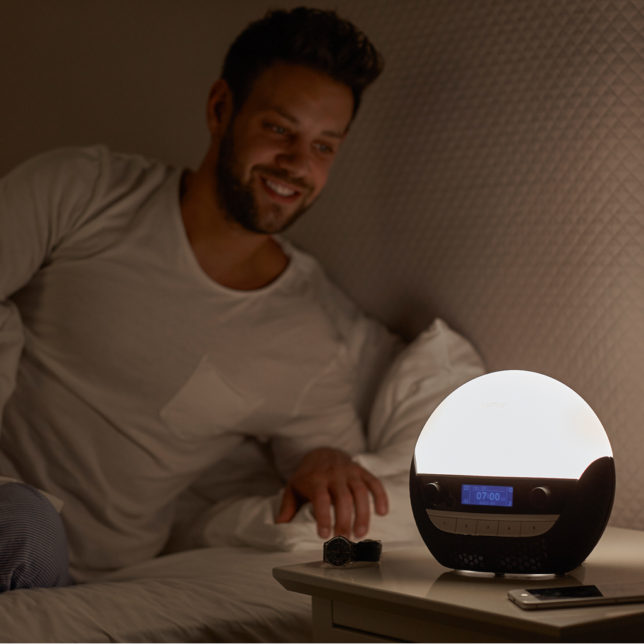 Studies have shown that wake-up lights like Lumie Bodyclock, that provide a natural sunset and sunrise experience, improve your quality of sleep and awakening as well as your mood, energy and productivity during the day. At bedtime, the gradually reducing light enables the production of sleep hormones like melatonin so that you feel drift off naturally into a good night's sleep. The low-blue light feature of Lumie Bodyclock Luxe complements that process. In the morning, the sunrise triggers production of hormones that help us to get up and go, like cortisol, while suppressing those that are associated with sleep.
"Lumie Bodyclock Luxe combines the benefits of using light to help improve your sleep and waking with a high quality audio experience. At bedtime, the low-blue light feature promotes good quality sleep while the wake-up light is proven to help you feel positive and energised all day." Jonathan Cridland, CEO, Lumie
""We now know that lack of sleep has a range of behavioural (influencing your level of alertness and ability to perform physically and cognitively) and physiological effects, including your metabolism and your immune system. Therefore, it is very important to ensure you have good quality sleep of sufficient duration to promote good health and well-being. Maintaining a regular sleep pattern and modifying your morning and evening light exposure using Lumie Bodyclock Luxe will help you to have good sleep and also be alert and productive during the day." Dr Victoria Revell, Circadian Rhythm Expert, University of Surrey.
Lumie Bodyclock Luxe (RRP £170) is available now on pre-order from Lumie and will also sell through Amazon and John Lewis.