Cannizaro House is the new home to Hotel du Vin Wimbledon. The property has been sensitively refurbished into a Hotel du Vin whilst maintaining all the personality and individuality already present in this beautiful 19th Century home. The Bistro at Hotel du Vin Wimbledon has a menu where seasonal and locally sourced ingredients are at the heart of every dish created by the talented team in the kitchen. Their passion for serving exceptionally high quality cuisine is obvious with a dining experience that is memorable for all the right reasons. The relaxed and friendly setting is complemented by the knowledgable and attentive staff who are on hand to answer any queries and ensure one enjoys dining at Cannizaro House.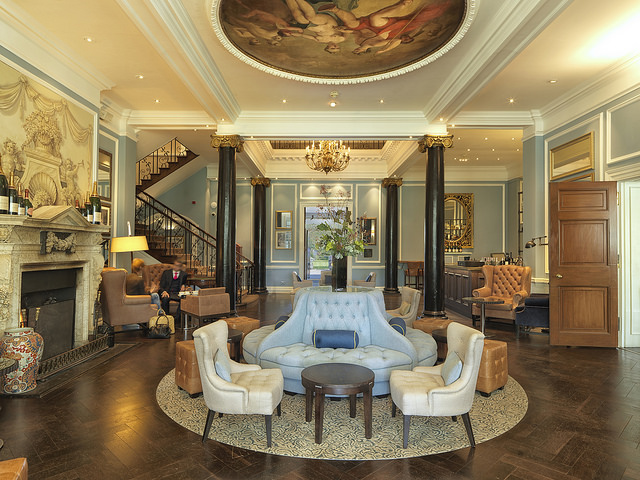 We arrived at Cannizaro House looking forward to the promise of a delicious lunch at the Bistro du Vin. Glancing at the classic selection on the menu, we noted that it is inspired by the cooking traditions, rich tastes and subtleties of the various regions of France, created using a wealth of seasonal ingredients and updated every month. Running alongside the á la carte menu the Prix Fixe menu offers four starters, four main courses and four desserts so you can enjoy a choice of our favourite classic selection. Dine on the Prix Fixe menu before 7pm and you also receive a complimentary glass of house wine with your meal.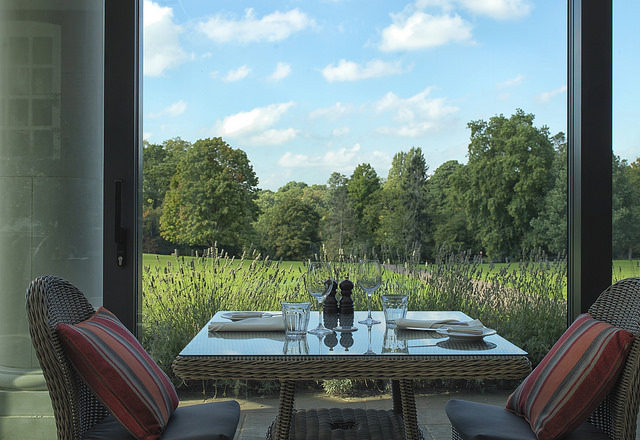 We turned our attention to the á la carte menu with all the delicious fresh tastes of the new season's produce at Hotel du Vin Wimbledon. After some moments of deliberation, I decided to go for the Chicken Liver Parfait served with toasted hazelnut brioche and tomato chutney.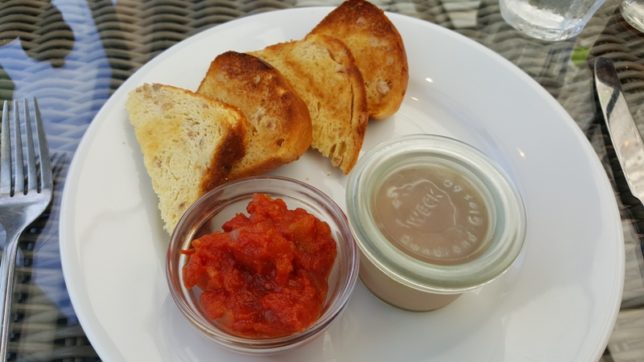 My dining companion ordered the Saucisson en Brioche served with sauce au Rasteau and dressed leaves. Check out the quirky presentation…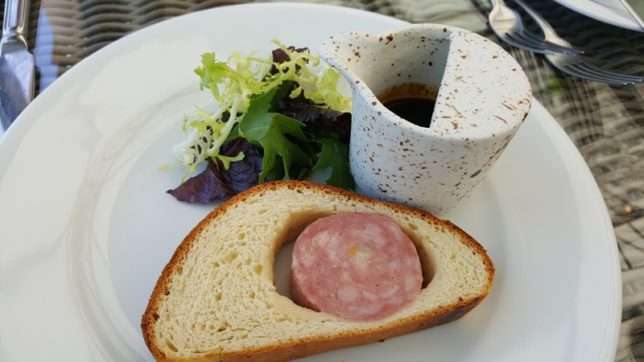 After our simple but perfectly executed starters, it was time to move on to the main event. We both wanted something light so my dining companion chose the Sole Meunière as she has always been a lover of Lemon Sole, here lightly pan-fried and served with a caper & parsley beurre noisette.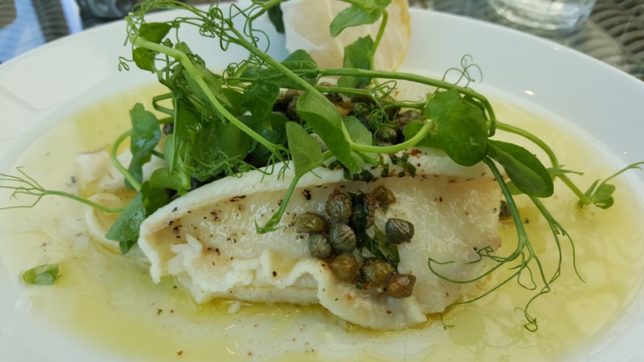 I on the other hand am known for being quite the carnivore so it was no surprise that I chose the Braised Herdwick Lamb Breast with peas, carrots and mint chutney. Juicy and succulent with excellent presentation from the chef all the way down to the perfectly placed baby carrots.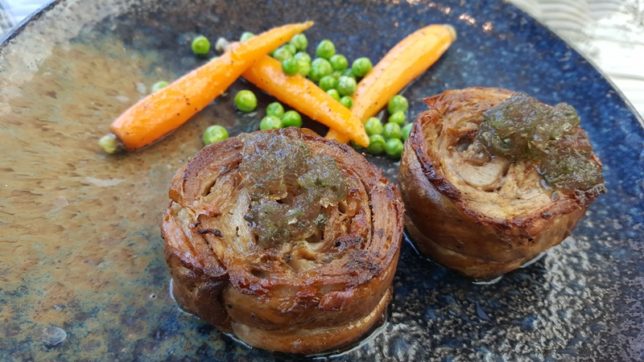 Even ladies who lunch make room for dessert – as Oscar Wilde said, "Everything in moderation… including moderation". The dessert menu of Bistro du Vin at Cannizaro House includes such delectable classics as Crème Brûlée, Maxi Rum Baba and Manjari Pot Au Chocolat in addition to sweet treats like Sea Salt Caramel Fondant served with Crème Anglaise, Pineapple Upside Down Cake or Pear and Almond Tart. Lighter choices can be found in the interesting flavours of ice cream and sorbet such as Honeycomb Ice Cream and Toasted Coconut Sorbet. Not forgetting the tempting cheese trolley and fine selection of dessert wine.
The bistro is open daily for locals, visitors and residents alike serving up lunch, afternoon tea and dinner. The dishes all rely heavily on fresh and seasonal produce where diners can enjoy moderately priced à la carte dining in a down-to-earth, warm and relaxing setting. All served by attentive and exceptionally knowledgeable waiting staff, happy to explain the dishes, the ingredients, and how the talented chefs put them together. For those indulging in wine, your Sommelier is also ready to advise, guide, match or recommend the perfect drop.
In addition to serving afternoon tea, Sunday lunch and a classic fixed menu, the Bistro also serves decadent seafood platters for two using an eclectic combination of flavours to enhance the fresh taste of the beautifully presented seafood. The acidity of the shallot vinegar along with buttery spicy and sweet flavours from the Bloody Mary, garlic butter and homemade mayonnaise work perfectly with the simple, fresh and carefully sourced ingredients.
Hotel du Vin Wimbledon
Cannizaro House, West Side Common, London SW19 4UE
0330 024 0706
www.hotelduvin.com/locations/wimbledon/