Having opened in September of 2015, Ma'Plucker is a new, exciting and relaxed restaurant providing the amazing tastes the Deep South in the heart of Soho. Famous for their Southern style chicken, we couldn't resist stopping by the restaurant for lunch after doing a spot of shopping at Paul Smith just a few doors down.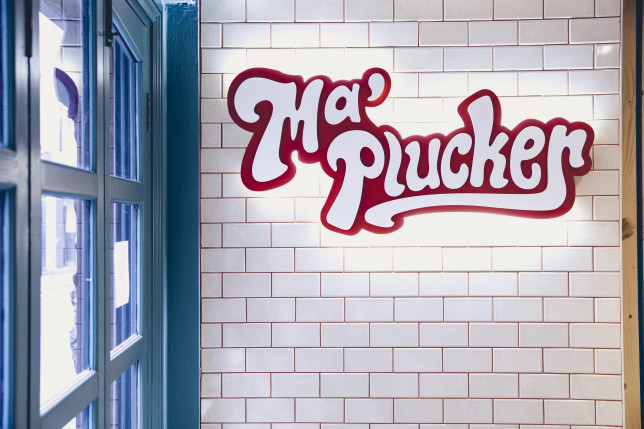 Best of all, the owner Sylvia – the Sassiest Southern Chick you'll ever meet – said we could bring SLOAN! Magazine's resident pooch Puppy Gizmo along to enjoy the experience with his human dining companions. Sylvia has created a menu that offers a feast of mouth-watering chicken dishes served with sumptuous sides, sundaes and sweet treats. The menu offers plenty of choice and even includes a vegetarian option so caters for all tastes and palates.
With such a vast array of dishes to choose from we were sure that Ma'Plucker would not disappoint… and Puppy Gizmo was on hand to supervise proceedings and let us know if the meal was woof-licious or if Sylvia would be in the doghouse?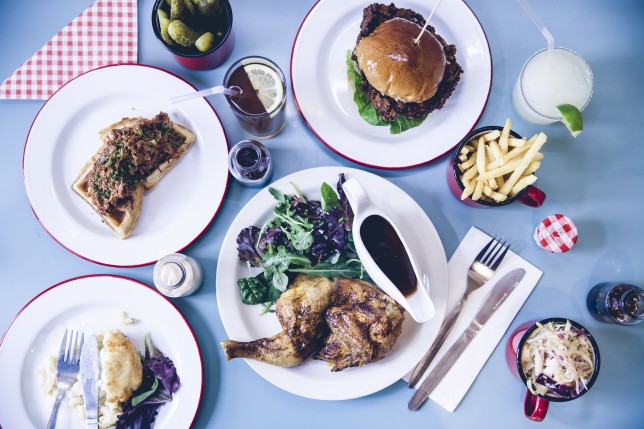 We had heard that Ma'Plucker's signature 3 way chicken is guaranteed to leave you clucking for more – so this is what we headed to straight away.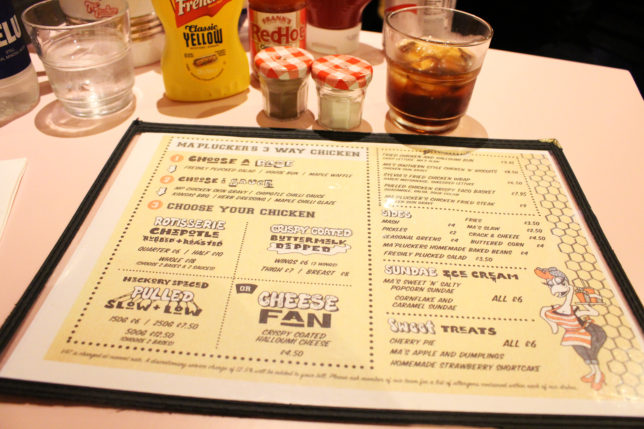 There is a choice of Crispy Coated Butter Milk Dipped Fried Chicken (wings, thigh or breast); Hickory Spiced Pulled Chicken cooked slow and low; Rotisserie Chicken with a Chipotle Rub; with Crispy Coated Halloumi Cheese bringing up the rear for cheese fans and vegetarians alike.
These sumptuous mains are then served with your choice of "Freshly Plucked" Salad, a House Bun or a Maple Waffle and one of five fantastic sauces including a rich Chicken Skin Gravy, a fiery Chipotle Chilli Sauce, traditional Kansas BBQ Sauce, creamy Herb Dressing or sweet & spicy Maple Chilli Glaze. Sylvia certainly knows her sauces as they all sounded delicious and we were hard pressed to choose which one to try… even Puppy Gizmo was perplexed!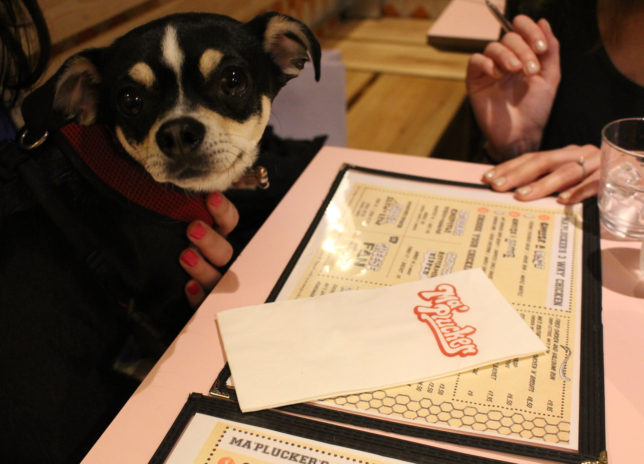 The waitress very kindly explained to him how the menu worked and also offered him a refreshing bowl of water… perusing a menu can be thirsty work! Puppy Gizmo chatted to his dining companions to see what everyone else was ordering.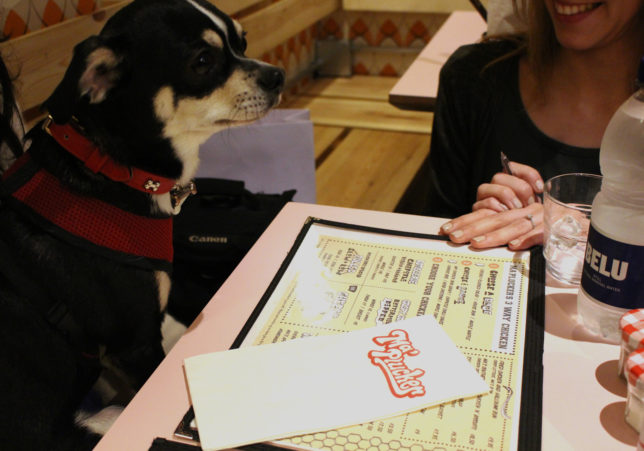 In the end I went for Sylvia's take on Southern Fried Chicken and ordered the Ma'Plucker Crispy Coated Fried Chicken Thighs served with a Maple Waffle. Puppy Gizmo having been told he was having the same decided it sounded lip smacking good!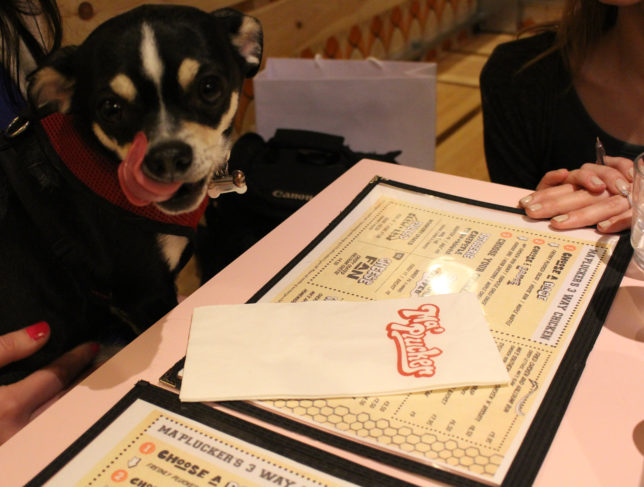 When the dish arrived, it came with the ideal accompaniment as suggested to us by our waitress out of the choice of five Southern style sauces. The Maple Chilli Glaze was truly scrumptious and presented in what looked like a miniature milk bottle.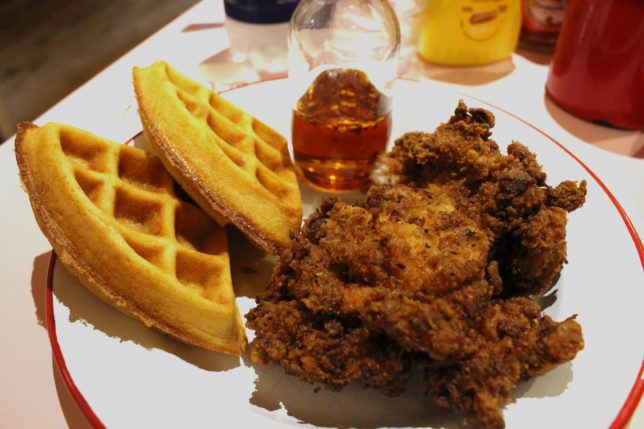 My dining companion is a fan of pulled pork so she really wanted to sample Sylvia's version of Hickory Spiced Pulled Chicken. With a choice of 150g and 250g, she went for the larger option as she knew Puppy Gizmo would be sharing! A good day to be on a high protein diet! She chose a very healthy low-carb salad as her base to the succulent looking pulled chicken.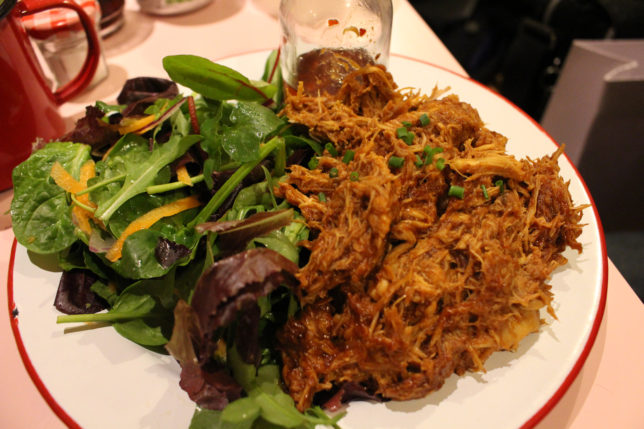 When it came to sides, I decided to try one of Ma'Plucker's most popular offerings – the Crack & Cheeze – a decadent crispy coated ball of Macaroni Cheese. It looked impressive on the plate as it arrived at our table…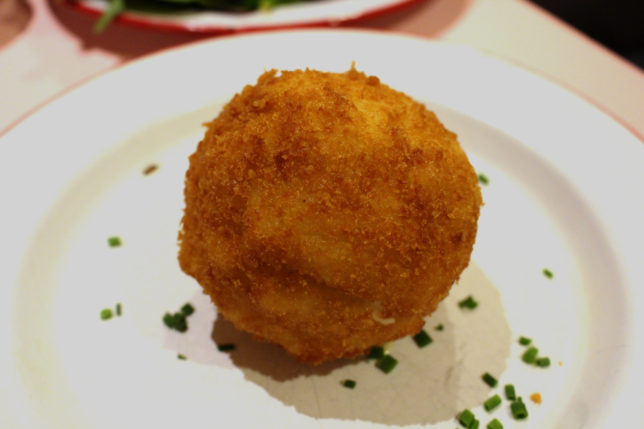 … and even more impressive sliced open to reveal the creamy cheesy pasta within.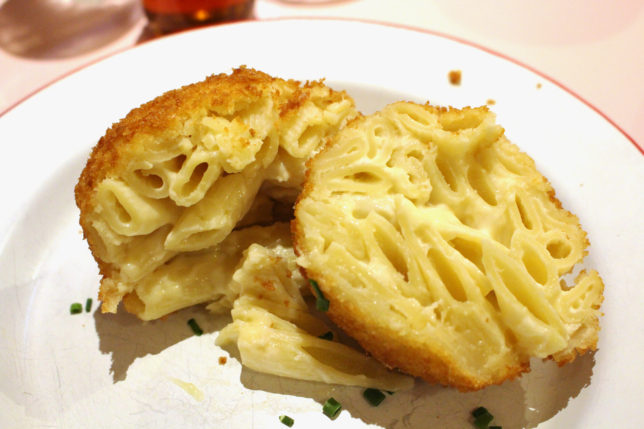 My dining companion kept things healthy choosing the Seasonal Greens as a side which we shared. It was fresh and nutritious being nowhere near overcooked. Other sides include Ma's Slaw, Buttered Corn and Homemade Baked Beans in addition to the standard offerings of fries, mash and of course the Southern BBQ staple… pickles. Puppy Gizmo was his usual impeccably behaved self apart from being caught out sniffing the food before saying grace!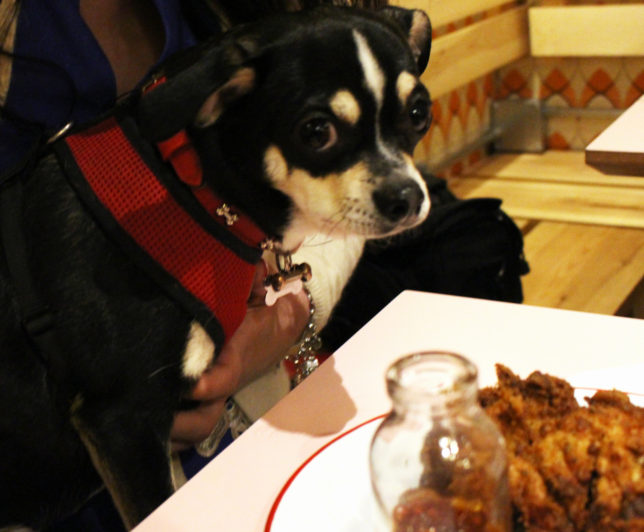 His reputation however still remains intact… a reputation which probably explains why so many of London's dog-friendly eateries have invited him to pop in for lunch (stay tuned for more dog-friendly restaurant reviews over the coming weeks). Who could resist offering this cute little pup some tasty titbits from Sylvia's famous chicken dishes… the Fried Chicken definitely got a paw high five and the Pulled Chicken was just as good. Puppy Gizmo thought that Ma'Plucker was woof-licious!
https://www.instagram.com/p/BEnX2qpln2X/
To end the meal, Sylvia has some sweet sounding suggestions on the Ma'Plucker dessert menu all for £6.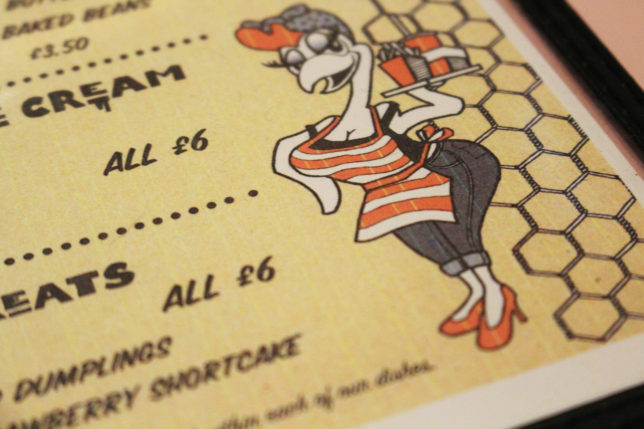 Some of our fellow diners were obvious American Sundae lovers and were getting stuck in to the delicious looking Ma's Sweet 'n' Salty Popcorn Sundae and Cornflake and Caramel Sundae. Other Americana treats include the authentic Apple and Dumplings or Homemade Strawberry Shortcake. However as a self-confessed GBBO addict, I love homemade pie. So it was no surprise I went for the deliciously warm Cherry Pie served with vanilla ice cream (my friend claimed she was allowed to share the ice cream as milk is a protein!). Ma'Plucker's cherry pie isn't just deep filled… it is fully filled! Packed solid with sumptuously sweet black cherry filling encased in light buttery pastry cooked in a traditional American pie plate as evidenced from the beautiful crust.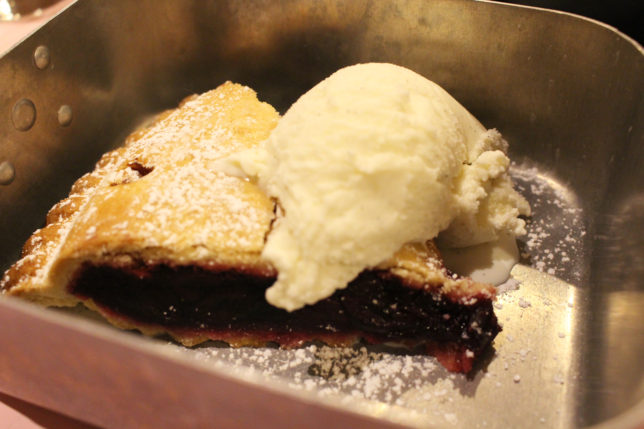 Sylvia has provided in Ma'Plucker the ideal joint in the heart of Soho to stop by for a quality chicken fix, be it fried, pulled or roasted. The fact that this Southern Mama accepts small dogs as well makes it the ideal spot for those who simply can't leave their pups at home when it comes to being out about town.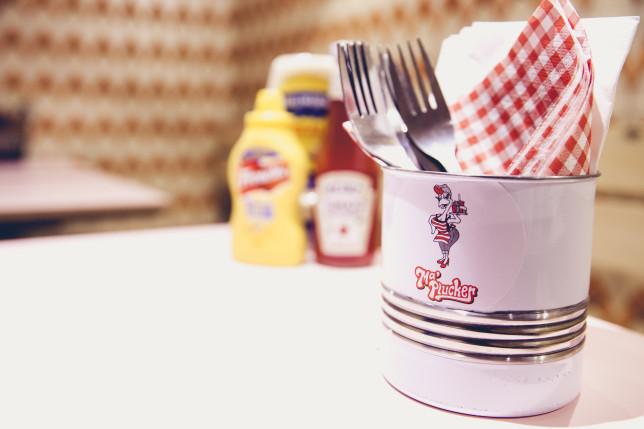 With decent prices across the menu given its location and warm welcoming staff serving Sylvia's delights, Ma'Plucker is one of our new favourite chicken joints and Puppy Gizmo gives it a paw high ten… watch out Nando's… Sylvia is one Sassy Mama who knows her chicken!
Ma'Plucker
75 Beak Street, London, W1F 9SS
0207 096 2046
www.maplucker.com
@maplucker