The Global Wellness Institute reports that the global wellness industry is a $3.7 trillion market and high end swimming pool design and build company Aqua Platinum has revealed that consumers are taking an ever more educated approach to their wellness.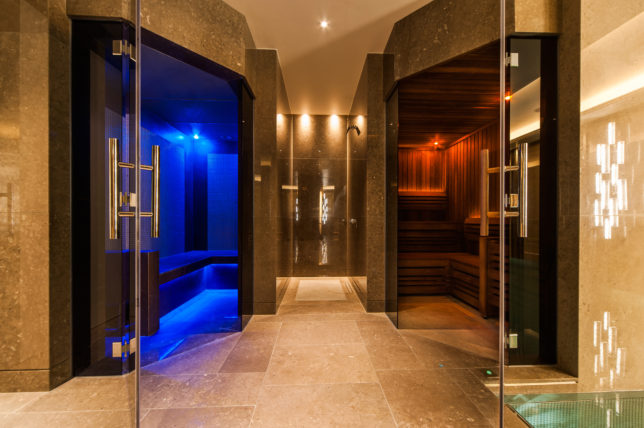 Aqua Platinum's spokesperson, Dominic Searle told us: "The wellness and vitality industry has boomed in recent years and as the range of products and experiences on offer has expanded, so too has consumers' curiosity. As we become more appreciative of the value of wellness to our daily lives, consumers are educating themselves on how best they can take advantage of both ancient traditions and modern technology."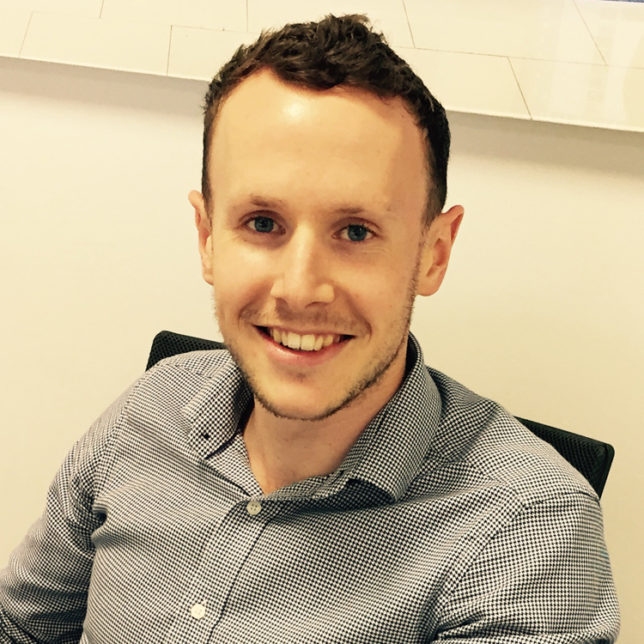 The sauna is a prime example. The centuries-old Finnish concept, present in almost every Finnish home, has long been a favourite of spa-goers in the UK. Now, increasing numbers of UK homeowners are opting for one as part of a personal suite of spa facilities, along with a plunge pool (maintained at 5-10°C) that they can jump into immediately afterwards, for maximum benefit.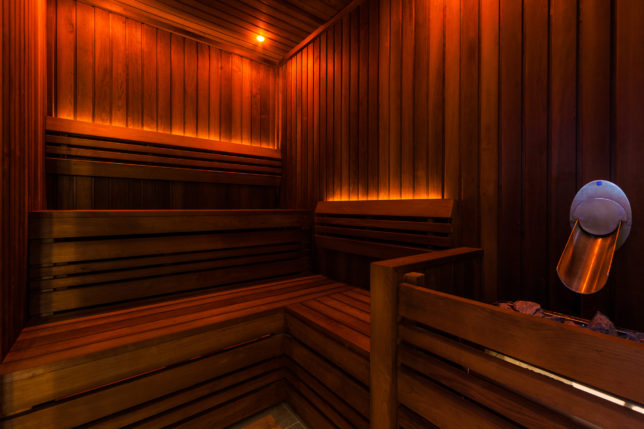 This combining of treatments in order to use them most effectively is catching on. Heptathlete Jessica Ennis-Hill, tennis player Andy Murray and runners Paula Radcliffe and Mo Farah are among several elite athletes who have spoken out about the benefits of ice-cold water on muscles and blood flow.
Consumers are also becoming interested in different sauna styles. While the hot, dry, atmosphere of the Finnish sauna has long been popular, cooler, wetter bio-saunas are now very on trend, along with the Russian banya (a high humidity room that is similar in many ways to a bio-sauna).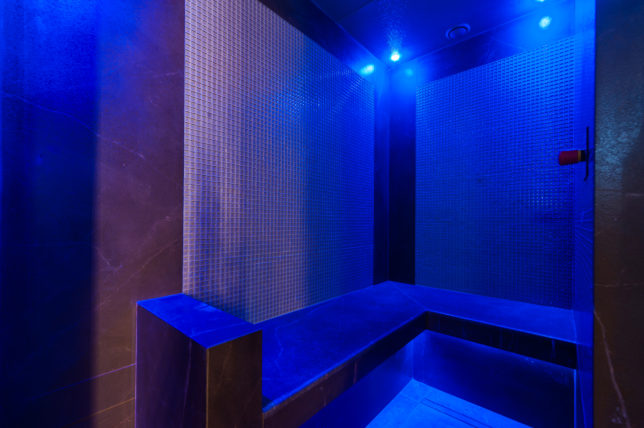 Dominic Searle commented: "It's not just about having an indoor pool any more. Those who are committed to their health and wellbeing are opting for saunas, steam rooms, Jacuzzis, plunge pools, experience showers and spa pools with volcano jets and sprays for back, neck and shoulder massage. It's about blending scientific advances in fields like sports exercise with ancient relaxation wisdom to create the ultimate bespoke vitality experience in your own home."
The mixture of traditions and environments allows for some exciting design elements. Saunas remain simple in their presentation, with wood and natural stone constituting their main elements. Soft lighting is concealed beneath benches and backrests, while fibre optics can provide a delightful twinkly effect in the ceiling.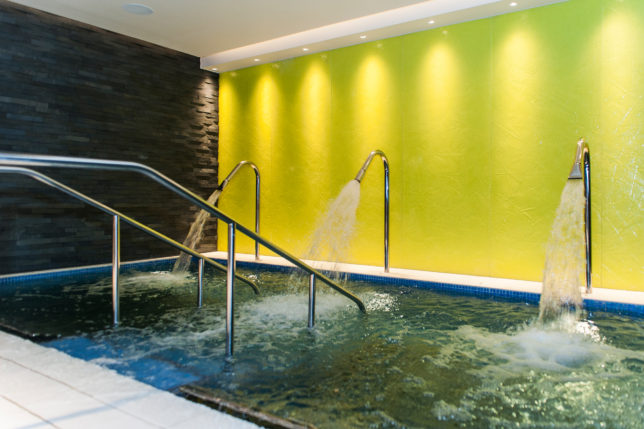 One more modern design feature that is becoming increasingly popular in home spas as well as many hotel spas is an aquarium wall. According to Allan N. Schwartz, PhD, "fish tanks are a wonderful way to further reduce anxiety and stress" when combined with other stress-busting activities. Aquarium walls are the ideal example of blending ancient relaxation knowledge such as this with modern design techniques.
As the high-end home spa market expands, so too do the range of facilities and treatments that are on offer. It was once enough to have an indoor pool. That's now only the beginning.
For more information, please visit www.aquaplatinumprojects.co.uk.