When planning a Luxury wedding in Winter, you have the added sparkle of the festive season and all the pomp and ceremony that comes with Christmas.
With weddings prior to Christmas, it is always nice to include little nods to emphasise this time of year. Rather than a standard table plan fill your drinks reception with beautifully decorated Christmas trees adorned with personalised hanging baubles. Calligraphy each guests name and table number and hang on the tree is a super fun and luxe way for guests to find their seat.
Personal Touches
Christmas crackers containing personal items for guests are always a lovely surprise. Miniature candles of your wedding scent in rich winter tones or perfumes are always a guest favourite. To make them a little more Christmassy get them made bespoke to include personal messages for guests.
Florals
Statement florals are a must for any wedding, but being winter you can go even more extravagant. Rich tones in deep reds burgundy and romantic hues with lush green foliage. To add more luxury Gold or silver foliage added to schemes will create a Wow. You also have the crisp white snow reflecting Florals. Full bloom, blossom trees and tumbling cascades really create impact. Fireplaces that have tumbling arrangements to frame the fireplace create that stunning impact. For Venues with an outdoor space large decorated Christmas trees incorporating your wedding colours also create a focal point.
Scent
Scent for weddings is a luxurious way to create impact and to bring back those memories in years to come. Capture this with candles, diffusers, room sprays even a spritz of scent on table napkins that will conjure up memories for guests when they smell your wedding scent. Winter scents that either have a festive feel like pine, winter red berries, star anise, cinnamon sticks and sliced orange. Spicy yet warming scent with notes of sweet cinnamon and fresh orange will give that Christmas feel.
If you would like to have a more traditional scent and not so much a Christmas scent then candles that still have that winter richness, but not a Christmassy feel are Bergamot, Lily & Moss, Pomegranate, Fireside, Birch And Brook and fig.
Place scented candles in all of the guest areas to really enhance the smell. Be careful not to overpower the dining areas as to not affect guests tastes whilst eating. Add extra scent in bathrooms and areas that could hold a stronger smell.
Weather
Darkness in winter will play a big part in your day. Venues overflowing with candlelight and stunning lighting features will boost the glow, but also give you some of the most incredibly romantic photographs. Selecting a photographer in winter you need to make sure they are able to work in all sorts of light and conditions. Remember, the natural light may be dull and only for a limited time on the day which you'll need to consider for your photographs.
To counteract the cold have stylish drinks and winter warmers. Chic whisky bars to warm the cockles and pretty yet warming cocktails and fruit punches to give the guests a little kick start to the evening party. Festive martinis, roaring fires and cashmere blankets or throws are always good to have on hand as well as umbrellas to cover whatever Mother Nature may throw at your big day.
Planning a wedding with companies like Sweetpea & Blossom is not just about the planning and logistics – it is identifying and sourcing the perfect luxurious finishing details. The added touches give your guests an elevated experience to that of a typical wedding or event.
About the expert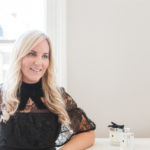 With many years of experience in the event industry, Kristina has worked alongside some of the world's largest and most prestigious institutions. She has a wealth of knowledge, experience and confidence, securing a strong and respected reputation within the world of luxury.
Having worked for many years in investment banking, Kristina boasts an extensive and detailed background in interior design and event planning. Yet the story was missing. Kristina's strong logistical skills combined with a flair for creativity and design offered the perfect platform to become a Luxury Wedding & Event Planner. Sweetpea & Blossom was born. Kristina and the team have since planned many weddings and events for some of the county's most high-profile personalities and society families. With discretion being one of Sweetpea & Blossom's strongest attributes, you can be assured that you are always in safe hands with Kristina and the team.
Learn more at www.sweetpeaandblossom.com