Martin Williams, the founder of M Restaurants, has now opened his second destination restaurant; M, VICTORIA STREET, in the heart of London's Victoria neighbourhood. Martin has an exceptional team behind him, including decorated sommelier Zack Charilou, Executive Chef Michael Reid, previously of Le Gavroche, Restaurant Gordon Ramsay, Vue de Monde and The Skinny Duck, and Head Chef James Titheradge.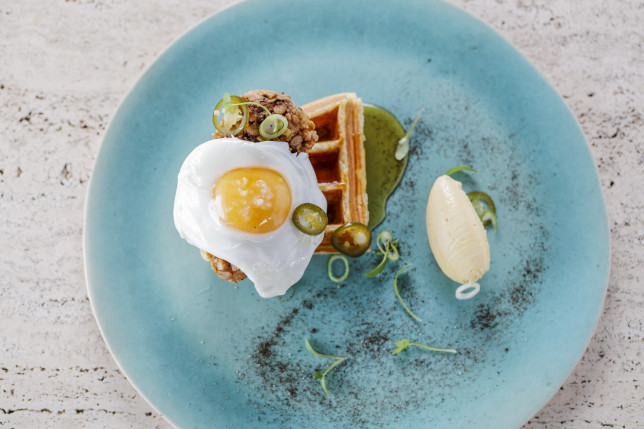 As we entered through the magnificent collection of wines in M WINE STORE above the restaurant we were impressed with the choice offered. On Mondays there is no corkage which in itself is inspired but with a wine shop of this calibre just above the restaurant, it gives you the flexibility of ordering more wine at your table from a choice that exceeds any expectation of even the finest wine connoisseur.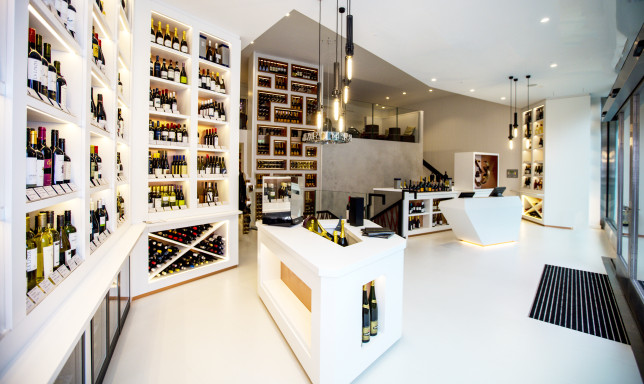 Having been suitably impressed by the breadth of the selection upstairs, we descending down a long staircase and greeted by our hostess who invited us to sit at the bar before our meal…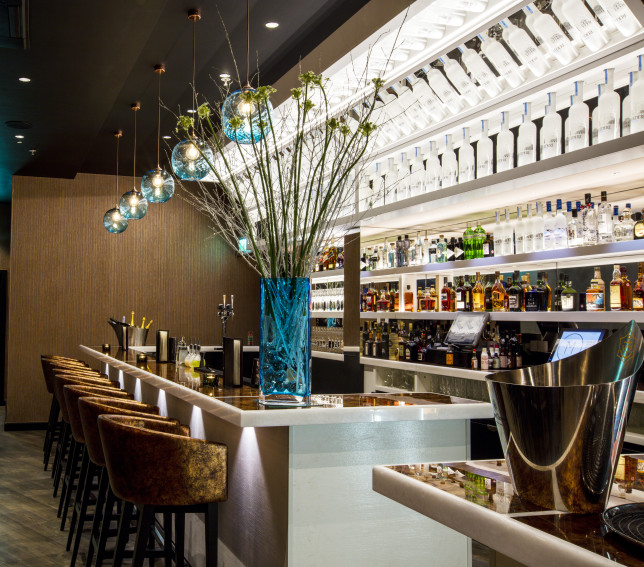 We had the pleasure of meeting Andre' Mannini, Restaurant Director, who took time out to give us a tour.  One regular customer has gifted a stunning sculpture which sits outside the private dining room taking pride of place. The design team have truly done wonders with the introduction of different textures and wall adornments in the private dining room, the openness of the raw bar and kitchen allowing you to truly experience the chef's culinary flare and the main restaurant which has the opulence of Mayfair and to me a soft finish as no angular lines to be seen.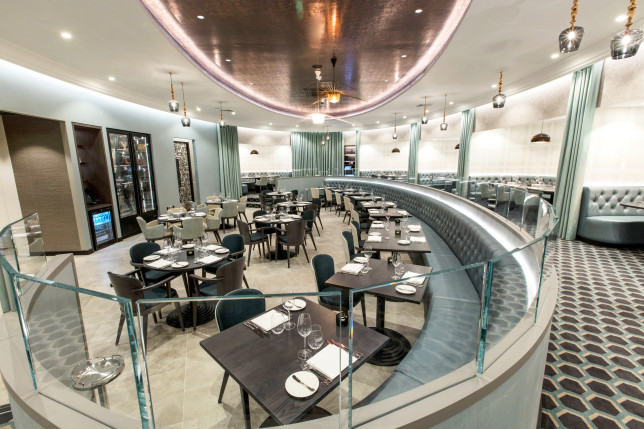 The new restaurant at M VICTORIA STREET is split into two areas. The first is a theatrical oval-shaped, triple-tiered M GRILL dining room, specialising in the finest steaks from around the world, including the highest grade of Kobe and Wagyu beef available anywhere in London. At its centre will be a stunning aging room where diners can choose their cuts of steak.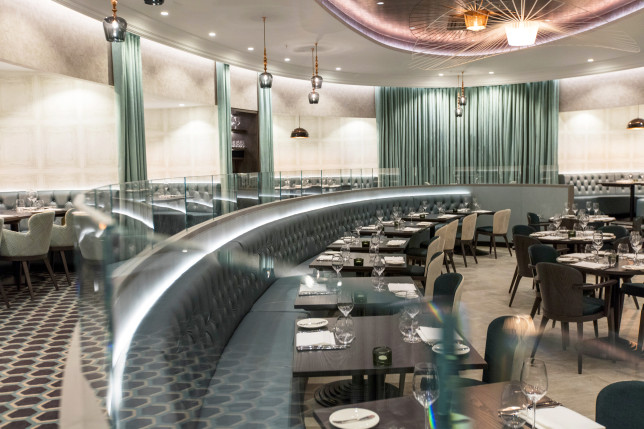 The second side of M VICTORIA STREET will house M RAW, where wild red kangaroo tartare will be the star of the menu. M RAW offers lighter, delicate dishes including sashimi, grains and Bento Boxes based on an 'eat clean' philosophy.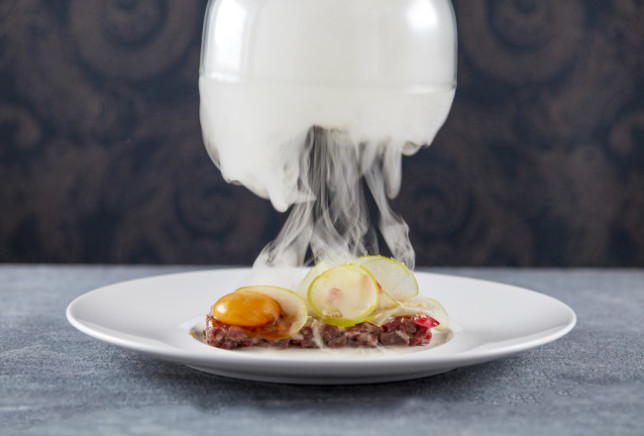 The fabulous M VICTORIA STREET is the dining and drinking brand's luxurious second venue after bursting onto the London foodie scene in 2014 and we were delighted to hear that there will be a third venture shortly as Andre' was explaining to us about some of the sites they were looking at. Location is superb but turning our attention back to this fine establishment,  Victoria is the latest place to be.  A quick peek at some of the food available to whet your appetite.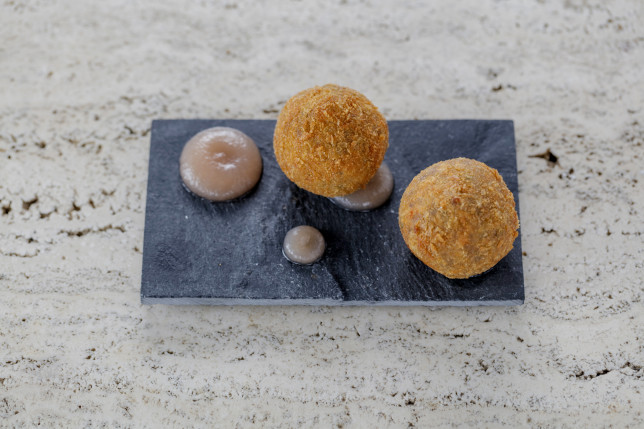 Victoria is an area that is undergoing major regeneration and is rumoured to become the capital's newest and hottest foodie destination with the likes of Jason Atherton and Ross Shonhan moving into the area. The innovative nature of the superb team behind M GRILL has already set the bar extremely high and offers an outstanding standard for the next round of establishments in Victoria to be inspired by. My favourite part of this dining destination is M DEN – the new Private Members Club which Victoria so desperately needs.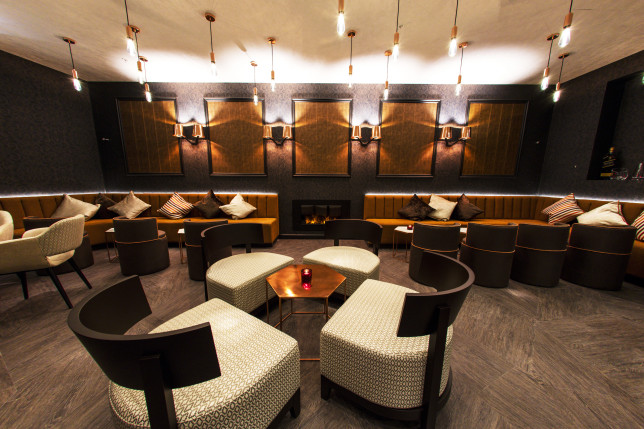 M DEN has a secret private member's bar complete with a six-seater cinema, private cocktail bar, bottle lockers, a fireplace and a DJ booth. It has a warm cosy feeling, is reasonably priced and is perfect for celebrities, businessmen, politicos and VIPs alike. The perks of membership include a free breakfast bar, dining tables reserved for you in M GRILL even without booking, a place to sit away from the buzzing bar area and a place to network with like minded individuals.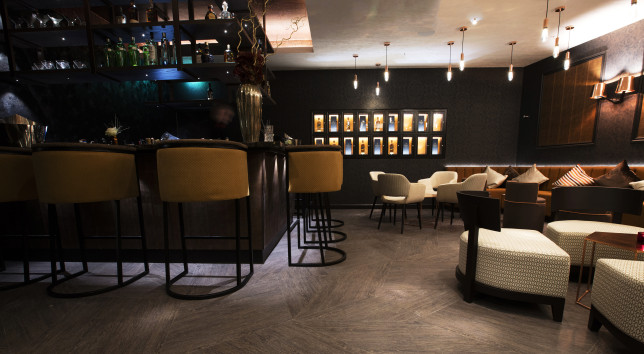 A well stocked bar including Johnnie Walker Blue Label which is also gifted to each member upon joining with their name inscribed. A haven of tranquility with the right level of indulgence included giving M DEN a speakeasy vibe.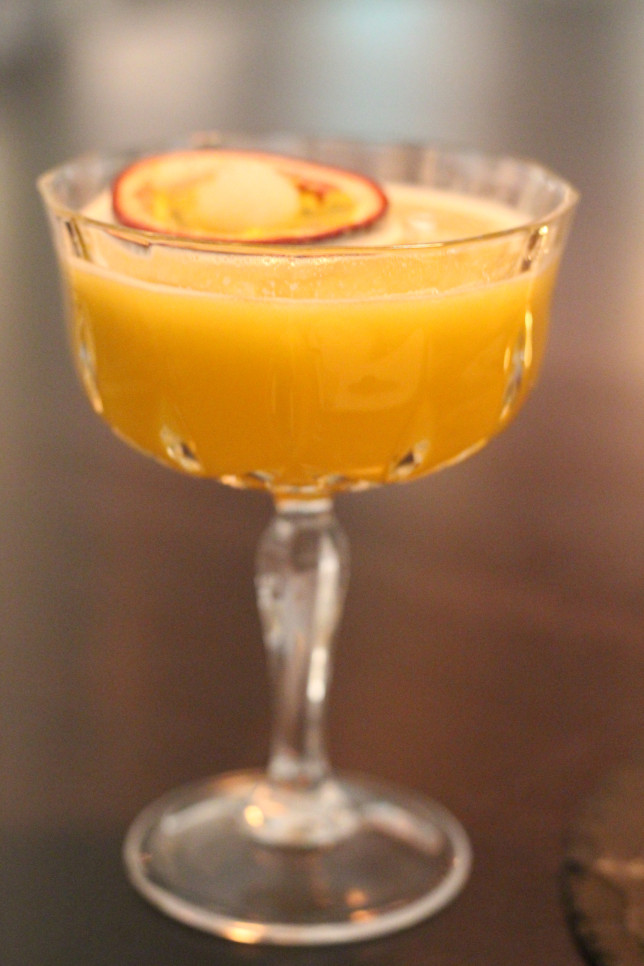 We then were shown back to our table where we were treated to a fantastic selection of what M GRILL has to offer. We already knew M GRILL has a reputation for serving the very best meat dishes in London, including Smoked Wagyu Tartar served in a smoking cloche.
We were delighted with our meal. The food stays true to the M philosophy of celebrating the ingredients it uses by serving them with innovative 'twists' and making continual, seasonal changes to the menu.  As usual we have taken some photos of our meal to transport you into the wonderful word of the culinary creations of M GRILL.
We were treated to an amuse bouche of foie gras on cornbread with an apricot jam, what a delightful explosion of flavours on the palate.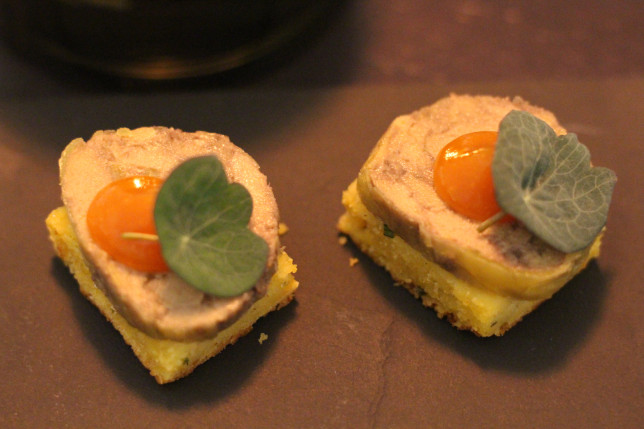 Our cocktails arrived. We chose the Passion Chilli as the Belvedere Vodka is infused with chillis on site and the strength depends on how many have ordered from the bottle before you. It had just the right kick for my dining companion. I stayed a little healthier with the "Cosmoco" which is non alcoholic beauty drink.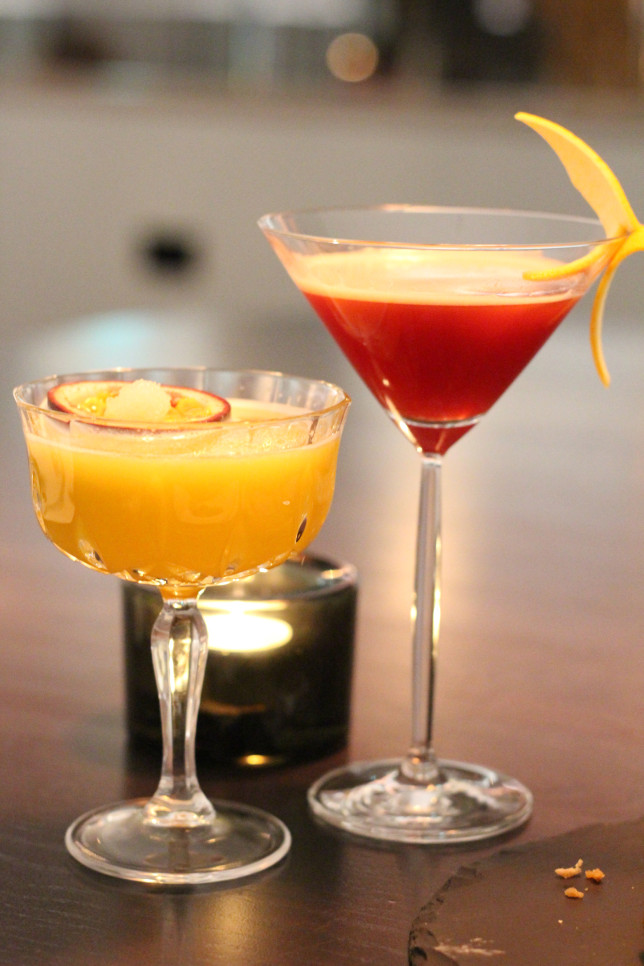 The menu has a small collection of bites to be consumed with your drinks and who would say no to these fabulous creations. We ordered the Caviar & Goat's Cheese.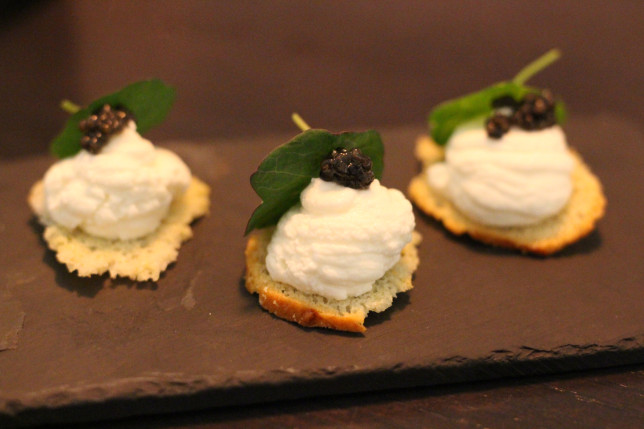 and the slightly less healthy Puffed Beef, worth every calorie and far superior to any pork scratching version.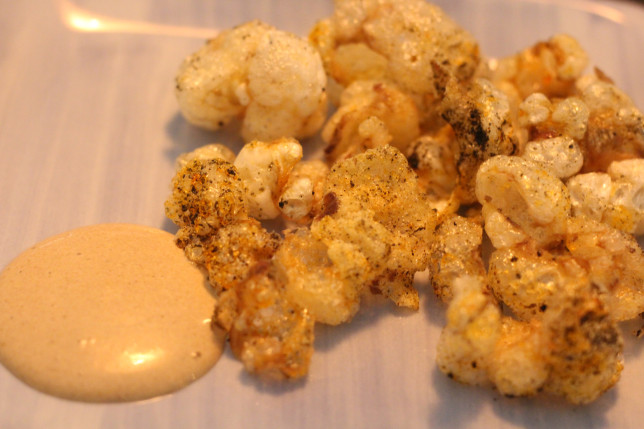 Having heard such wonderful things about the M RAW bar from friends I decided to stick on my healthy cleaner eating and order the Red Prawn, Black Curry & Coconut to start. I cannot recommend this dish enough. Truly delightful and a complex pairing of flavours that tantalise your taste buds taking raw food to a totally different level.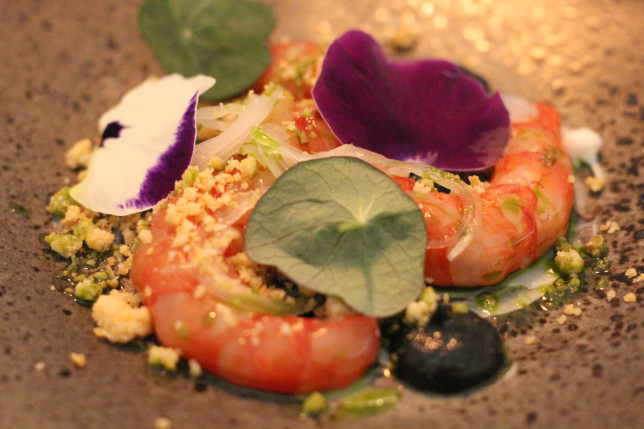 The Venison Salami with Hazelnuts was our second choice of starter. It is handmade on site and oozes with flavours. We had our eye on this from the moment we saw it hung up in the aging cabinet.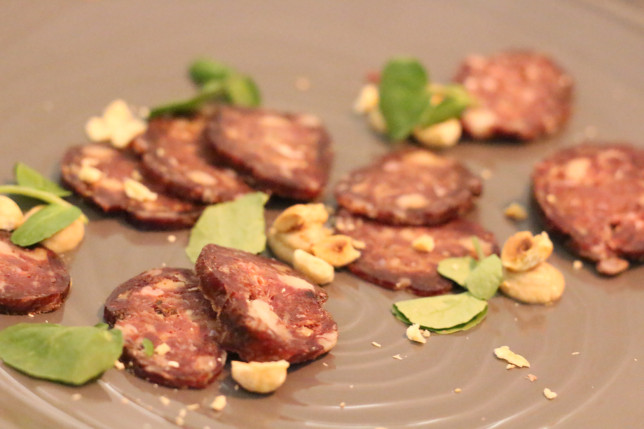 For mains who could resist such a wonderful choice of steaks. I went for 250g of an inside skirt of Blackmore Wagyu beef but there are much larger cuts for those who want to truly experience everything steak has to offer. Many cuts from steaks from 6 continents are offered, there really is a steak for everyone, unless you are not  a fan of beef.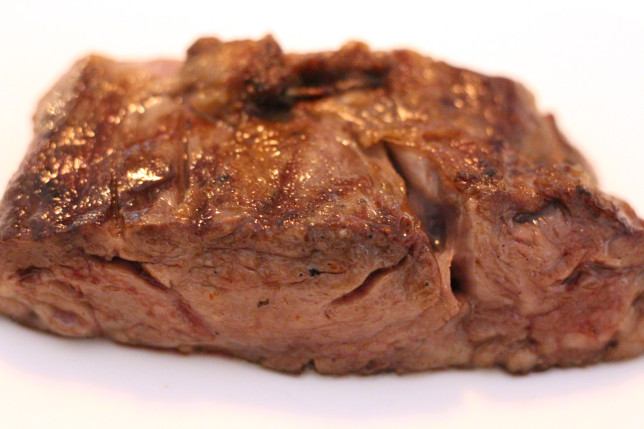 My dining companion asked for a suggestion and we just had to try the recommended Braised Lamb shoulder served with parsnip two-ways, burnt onions, confit garlic and silver beets.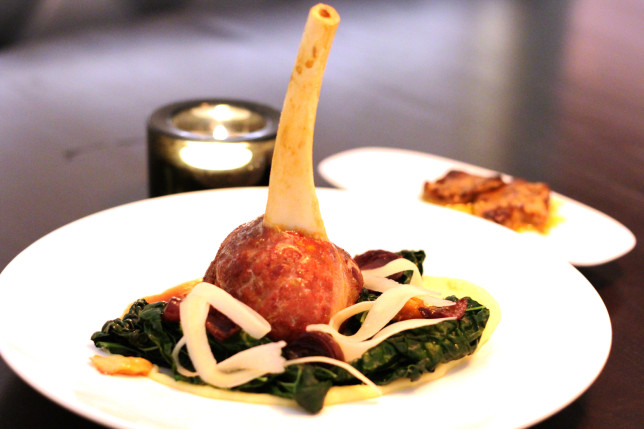 If you have room for dessert the signature dish of White Chocolate Ice Cream which is absolute heaven on a plate and served with olive oil sponge, meringue, lemon and cucumber.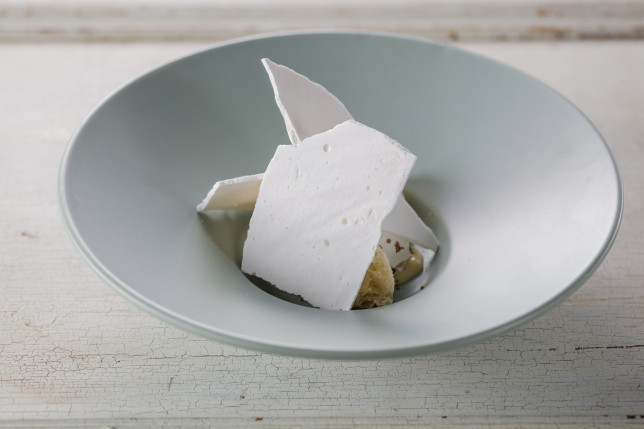 Those who want to stretch their taste buds our second recommendation is the Dulce Mousse served with buckwheat, bacon and sweet corn ice cream. The addition of bacon in a sweet dessert is interesting in a marmite love-hate type relationship. We however loved it.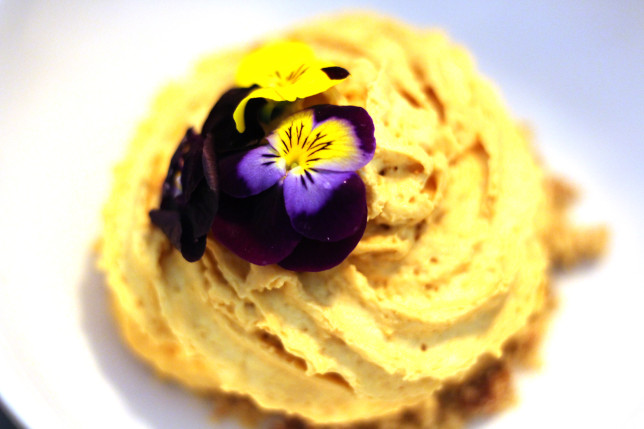 Alongside the incredible food offering at M VICTORIA STREET, the service is friendly, attentive and the booths are definitely worth booking. We will definitely be returning to enjoy the hospitality of this latest addition to the M Restaurants portfolio and highly recommend you make this your next delicious dining destination.
M Victoria Street
Zig Zag Building, 70 Victoria Street, London, SW1E 6SQ
020 3327 7776
mrestaurants.co.uk/victoria