Magic Minerals Self Correcting Mineral Powder has launched in the UK and claims to be your one single "miracle" cosmetic that will meet your day to day cover up needs. Women are increasingly looking to A-list celebs for inspiration when it comes to achieving the perfect skin. But achieving a similar flawless complexion isn't always cheap or easy, especially if you're battling with blemishes, age spots, fine lines and an uneven skin tone.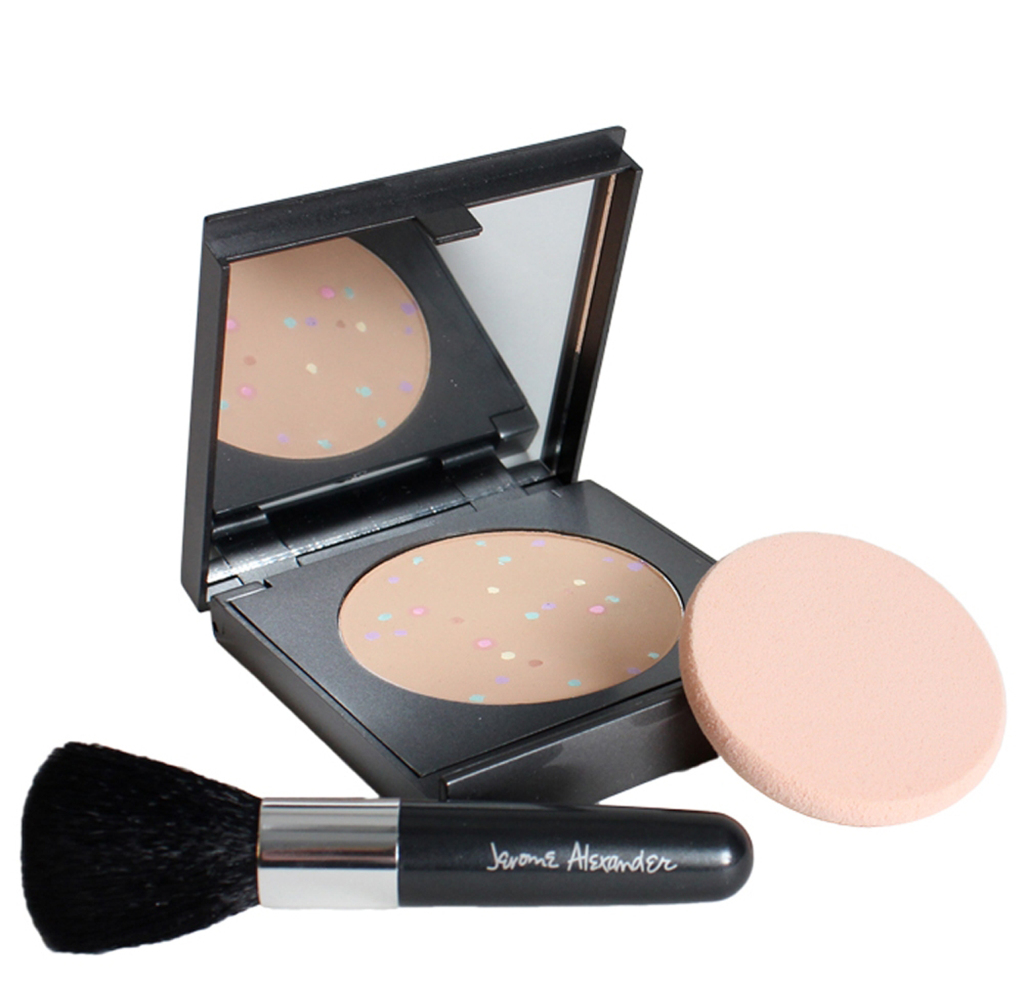 High Street TV state that "this professional HD mineral powder leads the way with its revolutionary exclusive, patented cover-up technology developed to automatically adjust to match every skin tone without the need for blending.  The self-correcting minerals 'float' on the skin, airbrushing imperfections such as blemishes, fine lines, age spots and an uneven skin tone leaving the wearer with a flawless, luminous, youthful complexion."
The built-in colour correctors claim to hide skin perfections instantly. Pink pigments brighten and give a healthy glow, mint pigments reduces redness and covers breakouts, yellow pigments conceal dark circles and uneven skin tone and lavender pigments correct sallow complexions. Combined together within the wonder of Magic Minerals, these colour pigments work with the mineral powder to reveal a brighter, fresher and more radiant complexion.
Much better for your skin as it won't clog your pores; the Magic Minerals Self Correcting Mineral Powder is perfect for any skin type, will last for 12 hours, is fragrance free, Hypoallergenic and contains C and E Vitamins. It also has the added benefit of providing a natural protection from the ultra-violet rays of the sun.
Magic Minerals is a fraction of the price of the more expensive well-known mineral powders like Sheer Cover. Following the SLOAN! product trial, we found Sheer Cover gave better coverage and longer wear than Magic Minerals but if you're looking for make up on a budget or want to have a quick cheap fall back for making up after the gym or on the run then we would recommend Magic Minerals especially as it comes with a 30 day money back guarantee if you are not entirely satisfied.