Inspired by the latest food trends from around the world, La Maison Maille is launching London's first vinegar on tap at its Piccadilly Boutique this July. Specially-selected sweet Sauternes vinegar will be served alongside Maille's unique mustard pumps, which are now offering a limited edition Dijon mustard with Sauternes for the summer months.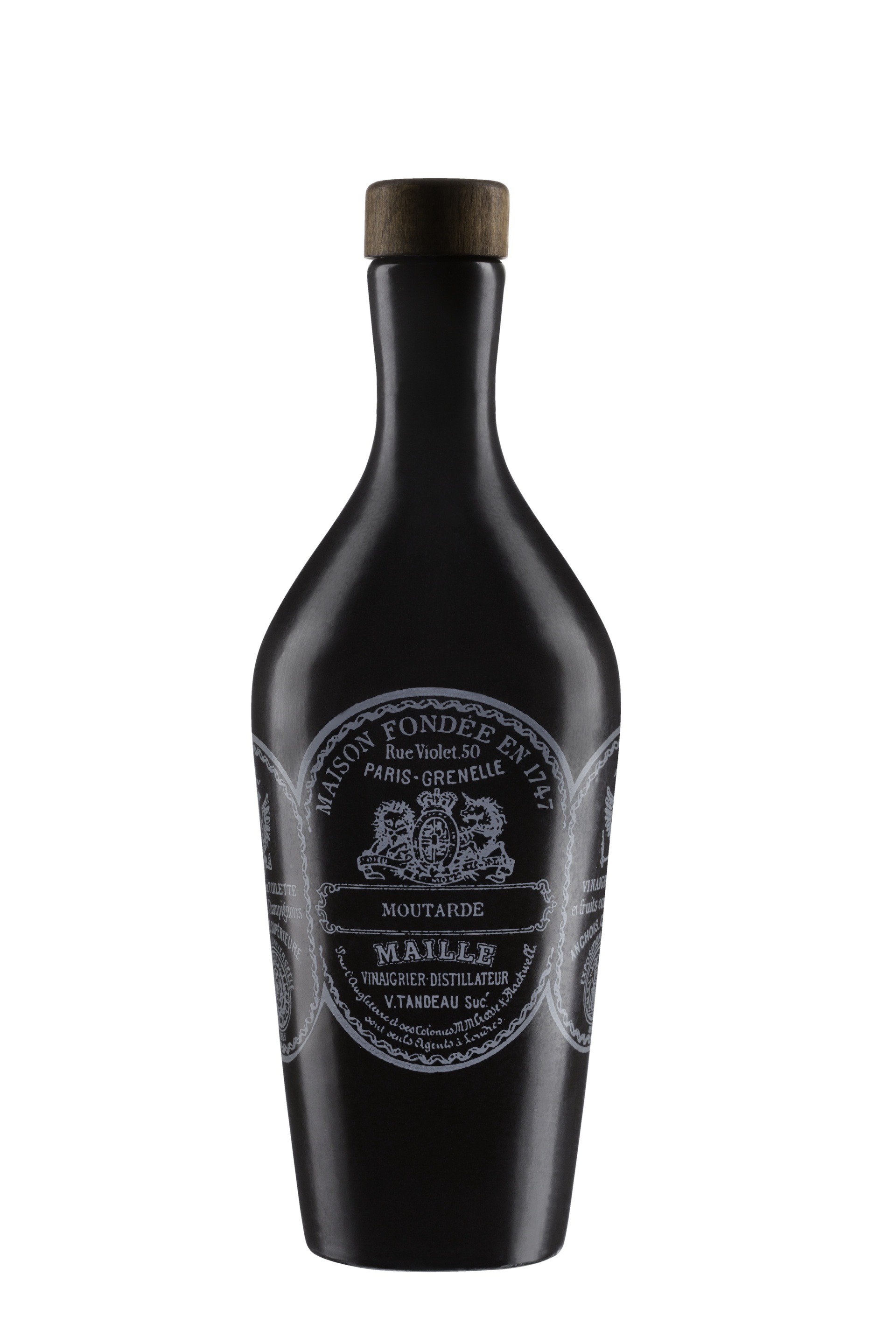 Vinegar is a secret ingredient in many chefs' kitchens, and Maille's expertly crafted vinegars offer a distinct and versatile alternative to traditional seasoning. As well as enriching flavours, add it to marinades to tenderise meats or use when deglazing to bring out a hint of freshness and light acidity. A perfect finishing touch to sauces and reductions, it can also be used to round out and balance complex flavours.
Referencing the first Maille jars created in 1747, the Sauternes vinegar will be served in a black engraved stoneware bottle, adding a beautiful and sophisticated touch to an elegant dining table. In a similar tradition to Maille's signature mustard jars, the bottle is refillable upon return to the Piccadilly Boutique.
The vinegar bar will be ideal for food lovers trying their hand at this year's trend for pickling. From aubergine and courgette to cauliflower, fennel and beetroot, Maille's new Sauternes vinegar will be perfect for creating homemade pickles.
The golden Sauternes vinegar is made from the renowned dessert wine of the Sauternais region in Bordeaux. This superior wine has Protected Designation of Origin status owing to its unique provenance. The vinegar has a smooth and subtle fruity flavour with hints of honey and hazelnut. The perfect base for vinaigrettes, it can also be used when deglazing and to enhance the flavours of classic dishes such as pan-fried duck breast with an endive salad.
Most famous for its mustards, Maille's rich history began with vinegar. It was founder Antoine Claude Maille's first culinary creation, earning him the title of official supplier and vinegar distiller to King Louis XV in 1769. Throughout his long and illustrious career, Antoine Maille crafted 50 different flavours of vinegar using a variety of aromatic ingredients.
Price: £23.00, Sauternes Vinegar Bottle (300ml), refill price £14.00
Stockists: Available from July at La Maison Maille, Piccadilly Arcade London, and maille.com
In addition to the vinegar bar, for discerning food lovers who just have to have it all, Maille has combined all the flavours of Sauternes into a single collection featuring both the Sauternes vinegar and Sauternes mustard, served fresh from the pump in a vibrant green earthenware jar.
Try Sauternes mustard with smoked duck and roast poussin, or try something different by adding it to some mascarpone with a fresh fruit salad.
Price: £50.00, Sauternes Collection
Stockists: Available from July at La Maison Maille, Piccadilly Arcade London, and maille.com