We are often asked what are the hottest make up and beauty trends and where better to see them all being displayed but the most high profile English events during the Season. Ascot, Henley, Wimbledon, Cowdray Park Polo to name a few all have the most fashionable women sporting the latest trends in beauty. Some of our favourites we expect them to be using this year include…
Pimps & Pinups Blow Tone
Blow Tone is a first – the ultimate, multi-tasking blow dry spray that enhances and intensifies colour every time you use it, adds condition and shine, and delivers heat protection all from one clever bottle. This groundbreaking and totally unique product is available in four fuss-free shades to keep coloured hair looking fresh, vibrant and full of life between salon visits.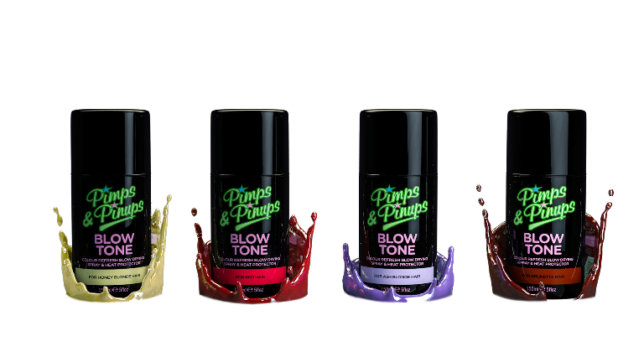 Ideal for mid lengths and ends of the hair that start to lose their colour first, the four sprays leave hair shiny and glossy and will lock in tone to even the most porous of hair that normally can't retain colour. Ammonia and peroxide-free, they can be used on wet hair before blow-drying or applied to dry hair as a heat protector before drying and using heated appliances.
The four shades are:
Violet Toner: reduces unwanted yellow and brassy tones in blonde hair
Gold Blow Tone: adds honey warm blonde tones to dull hair
Red Blow Tone: brunette and red hair is intensified, puts the glow back into tired colour
Brunette Blow Tone: enriches faded and lifeless brunettes bringing them back to life
The Blow Tones are now available on ASOS.com and cost £9.99 for 150 ml
Fade Out Extra Care Brightening Day Cream SPF 25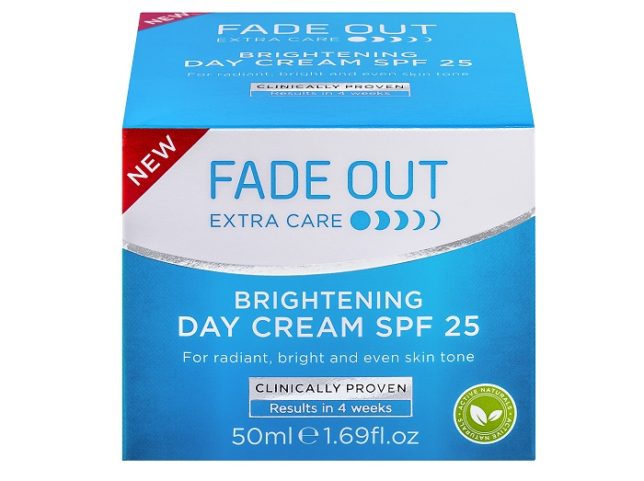 This Fade Out Extra Care Brightening Day Cream is a hydrating and nourishing cream containing SPF25 and UVA/UVB filters to protect you against sun damage. It is absolutely perfect for long days out in the sun watching your favourite sports while sipping on fabulous drinks and catching up with your friends.  It's multi-tasking formulation use a combination of Natural Active Ingredients, including Niacinamide (naturally occurring vitamin B), Licorice and Mulberry extract. These ingredients are proven to work together to even skin tone, by reducing the appearance of dark spots, sun damage and dark circles. Skin is left brighter, more radiant and even in tone all without you having to lift a finger, well apart from putting it on your skin in the first place! £9.29 for 50ml
ReCover Correct & Conceal Red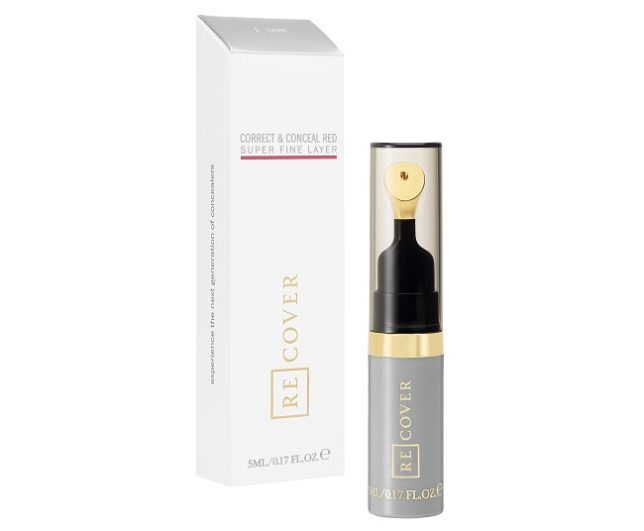 Healthy, radiant skin and 'barely there' makeup go hand in hand with summer. But for some of us the warmer weather brings us the not so coveted 'hot and bothered' look. Don't worry; you can still achieve complexion perfection. All you need is the perfect concealer, one which incorporates top pro knowledge of colour correction techniques. ReCover is your summer saviour, to help neutralise any redness which can flare up when the heat is on. During the summer you don't need a foundation that's as heavy and many prefer a more sheer look and lightweight feel. If you want to go foundation free but still want a little colour correction then ReCover will help you achieve an even skin tone free from any unwanted redness, yet in a lightweight texture that feels makeup free. For a 'my skin but better' look! £28 from www.recovercosmetics.com
Antipodes Performance Plus Mineral Foundation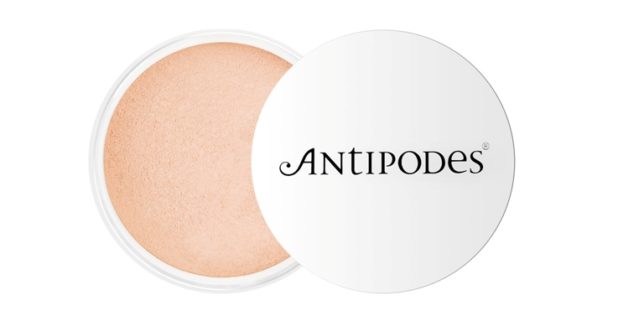 Antipodes award-winning Performance Plus Mineral Foundation creates a healthy, flawless and skin-perfect appearance. The fine-textured, lightweight foundation not only covers and treats blemishes and pigmentation flaws, but hydrates the skin and helps to actively improve skin health. The Performance Plus Mineral Foundation, available in pale pink, light yellow, medium beige and tan, provides a buildable, light to medium coverage. £27.99 / 6.5g /antipodesnature.com
Lord & Berry Eyeshadow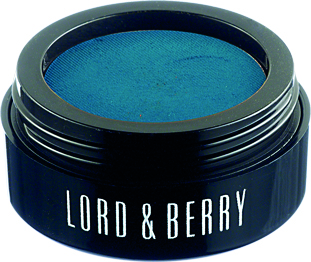 These beautiful long lasting eye shadows are available in a range of 100 shades. This highly-pigmented pressed eyeshadow is Lord & Berry's classic staple eye colour. Its silky, matte formula glides on smoothly and blends easily. Perfect for creating both a sheer glaze of color or a high definition richer, darker look. Also available in wet and dry formula for a long lasting effect. £14 from www.lordandberry.com
Ariane Poole Concealer Palette
Ariane Poole launched her own make up range called 'Ariane Poole* Cosmetics'in 2002 and her award winning concealer is the ultimate product her celebrity clients swear by – we love this palette as it can be custom blended to suit your individual colouring all year round. It offers great coverage, especially for redness and angry blemished skin.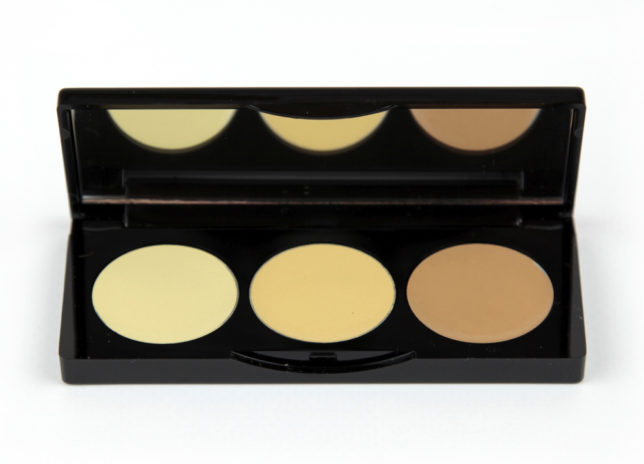 Her multi-functional, yellow-based Concealer Palette contains 3 shades of concealer that you can custom blend to suit your individual colouring all year round. Best concealer for dark circles, blemishes, blotchiness, high colouring, uneven complexion, spots and imperfections. The yellow shades work beautifully to counteract dark under eyes and any redness of blemishes or thread veins. The texture has been specially formulated to effectively cover blemishes and red veins, yet is soft enough to work under the eyes without emphasising fine lines. Its unique creamy formulation glides on smoothly then transforms to a demi matte finish. The perfect size and must have product for every makeup bag. The concealer palette costs £23 and is available from www.arianepoole.com
InVogue Semi Permanent Mascara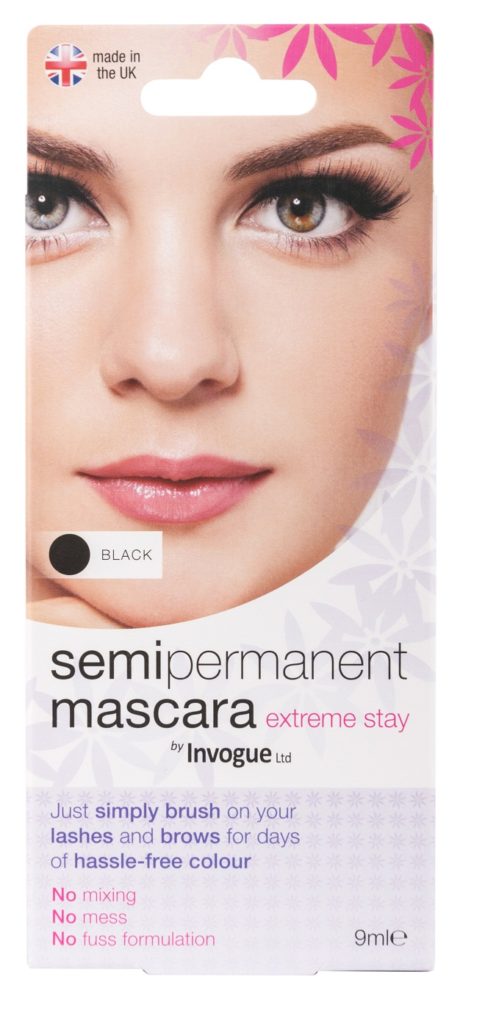 For those days away when you start early and party throughout the night, this mascara wont let you down, with up to 4 days long lasting wear who could ask for more. Invogue Semi Permanent Mascara is easy to use – just brush on your lashes and brows for days of hassle-free colour. No mixing, no mess and a no fuss formulation. Only £8.99 from falseeyelashes.co.uk
Christophe Robin Purifying Hair Finish Lotion
Good hair is just as important as good make up – it's your crowning glory during The Season. Here at SLOAN! we love this hair lotion by Christophe Robin which will keep greasy hair at bay, keeping your roots clean in-between washes and smelling fresh and vibrant on the run. Just spritz it onto your roots to refresh the hair without the chalky effect that dry shampoo leaves. What's more, this multi-tasking miracle spray doubles up as a toner and soothes insect bites, so there's more room in your bag for the things you need and want to bring only to events during The Season.  £36.00 and available from: Fortnum & Mason, Fenwick Bond St, Harrods, Net-A-Porter lookfantastic.co.uk