Renowned beauty expert Malvina Fraser kindly treated celebrity life coach Sloan Sheridan-Williams to an exclusive facial using Malvina's private range of products which will be available to purchase in 2015.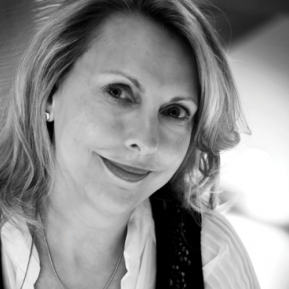 Malvina Skincare is designed with both men and women in mind, the scents of the products are luxuriously subtle and specifically designed not to detract from your everyday personal fragrances. There are currently two ranges, the first include a range of 4 products that mainly focus on "plant stem cell' formula, and the second range is Malvina's "Power Range", a more concentrated selection of products targeting the specific areas of the eye and décolletage.
Malvina Fraser said, "There is nothing we can do to stop getting older but we can delay looking old and having great skin is half the battle. My clients love the range and I hope to help even more people to achieve wonderful looking skin".
Sloan Sheridan-Williams said. "Malvina's facial was a very relaxing and rejeuvenating beauty experience and I was honoured that Malvina chose to use products from her private range before their official launch next year."
During Sloan's exclusive facial, Malvina Fraser used the following three products from her 2015 range:
Deep Purifying Gel Cleanser – This deep cleansing and purifying cleanser does not turn into a foamy lather so is kind to skin and contains the innovative PhytoCellTec technology in addition to being formulated with natural substances and without foaming chemicals such as S.L.S or S.L.E.S.
Micro Crystal Peel – This is a peeling cream that polishes the epidermis by means of natural mineral micro crystals. The unique action of the natural crystals rejuvenates the skin, prevents the formation of fine lines and helps firm facial skin . Micro Crystal Peel also contains essence of Green Tea for revitalisation and smoothness.
Anti Aging Beauty Mask – This creamy rinse off facial mask is formulated with Malvina Fraser's innovative PhytoCellTec and contains the active ingredient Renovage which fights against all signs of aging in addition to the active ingredient Matrixal 3000 which has a strong wrinkle decrease effect. The Beauty Mask is also enriched with Clay to help absorb dulling surface sebum and impurities and Bamboo Silk which re-mineralizes and conditions the skin while evening out skin tone.
Malvina Fraser also used the Advanced Eye Cream-Mask from her "Power Range" during Sloan's facial. This 'super cream' combines a natural botanical complex based on purified soy, rice peptides and yeast protein to reduce dark circles and puffiness around the eye. As we age, our skin loses elasticity and fine lines and crow's feet appear around our eye area. Argireline, the active ingredient that forms the base of this product acts in a similar way to Botox and is a mild, natural alternative. By concentrating on the facial muscles under the skin, over time, it works to give a tightening and lifting effect as the ingredients continue to work deep within.
Sloan Sheridan-Williams found the facial to be very relaxing and her skin felt hydrated and softer after the treatment. As Sloan doesn't have any major signs of aging the results weren't as visible as they probably are on more mature skin but the Malvina Skincare products are innovative and contain some advanced technological ingredients which over time build a long term regenerating process for the skin. For this reason, we've given the Malvina Facial a SLOAN! Factor 9.