Known as Camden's finest Caribbean restaurant, Mango Room has a heritage that spans almost two decades and is frequented by celebrities and VIPs including Chris Martin and Gwyneth Paltrow. In early 2016, Mango Room updated its décor and doubled in size with a new private dining area set on the first floor and a more generous sized rum and cocktail bar complete with a lounge area styled with chocolate leather sofas; which has become an increasingly popular spot for after work drinks.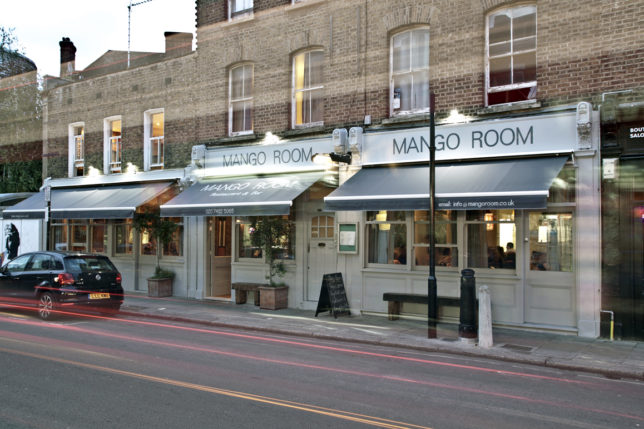 The recent expansion also includes a new casual dining area covered with colourful displays of artwork in line with the venue's creative and cool reputation. Many elements of the vintage-style design, such as the interior doors were personally crafted by restaurant owner, Derick Blake in addition to hand selecting the artwork from his very own collection.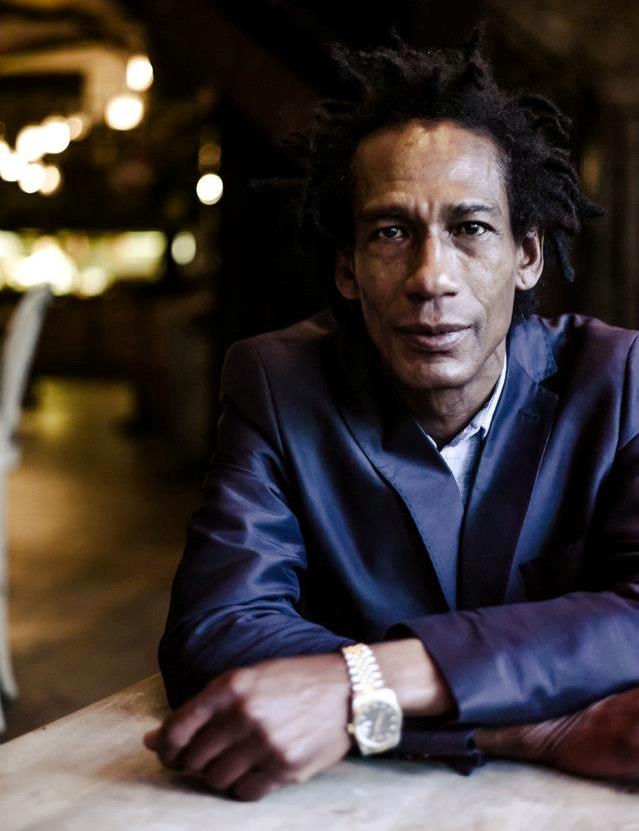 Following the recent expansion, works are currently underway to develop seven double guest rooms above the restaurant as part of the Mango Room offering. Elegantly designed with the same eclectic style as the restaurant, every room in the new Mango Room Guest House will all have ensuite shower rooms with an onsite concierge service at all times. As work progresses the guest rooms will be available from mid-November.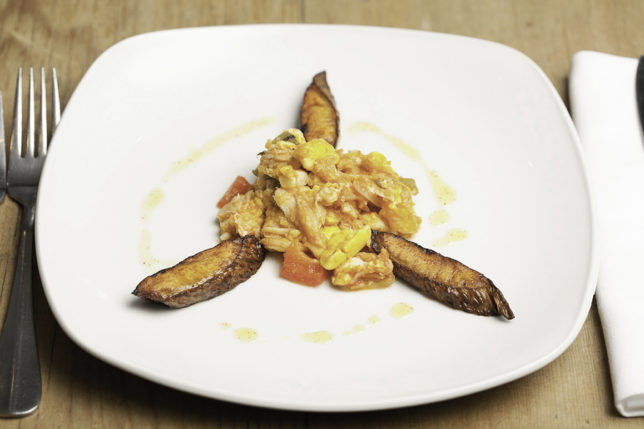 Proprietor, Derick Blake says, "Whilst we have refreshed the design over the years, this is the first time we have expanded so seriously and we have seen our bookings almost double since the reopening. Bar space has become more important to restaurants recently so it was important to dedicate a comfortable section for those who just want to pop in for a couple of cocktails in the evenings. However I am equally excited about the guest rooms we will also be offering this year".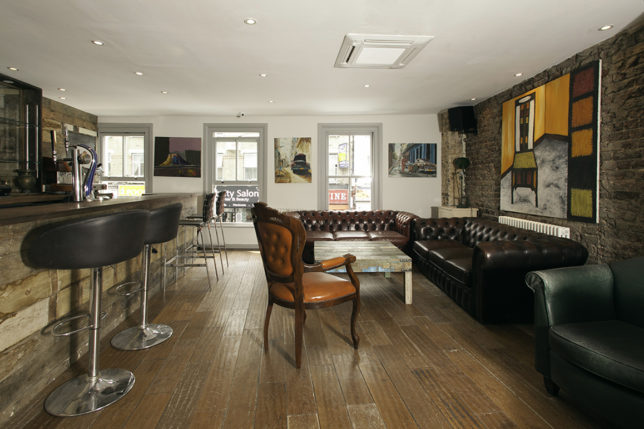 The restaurant continues to attract VIPs and previous guests have included Chris Martin and Gywneth Paltrow. Now with room for over 100 dining covers, Mango Room is always busy at weekends and private parties book weeks in advance for an evening of Mango Room hospitality in the new upstairs private dining room. The private dining area is also available for art gallery previews and creative performances such as their Prince tribute party.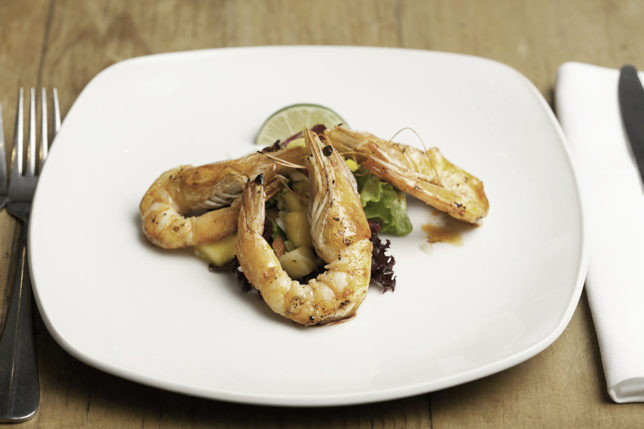 The menu offers modern Caribbean cuisine beautifully presented for a fine dining experience such as the Seabream Fillet Marinated in Herbs with Coconut Milk and Sweet Pepper Sauce or the Platter of Seabass with Snapper, Tiger Prawns, Scallops with Pineapple and Mango Salsa and Cassava. For those looking for after work cocktails, the rum and cocktail bar offers a tempting 2 for £10 promotion on selected cocktails from Monday to Thursday.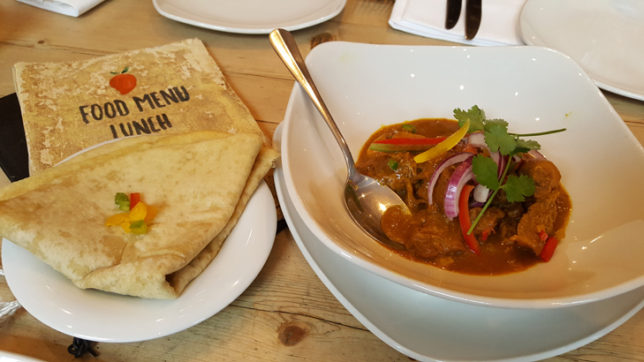 Having been introduced to more diverse cuisines presenting my weekly show on Colourful Radio, I was looking forward to sampling the modern and traditional dishes at Mango Room all served with culinary flair and wonderful hospitality from Derick. Some of the dishes my dining companion and I enjoyed at Mango Room included the Marinated Ebony Wings in chilli, pepper and garlic…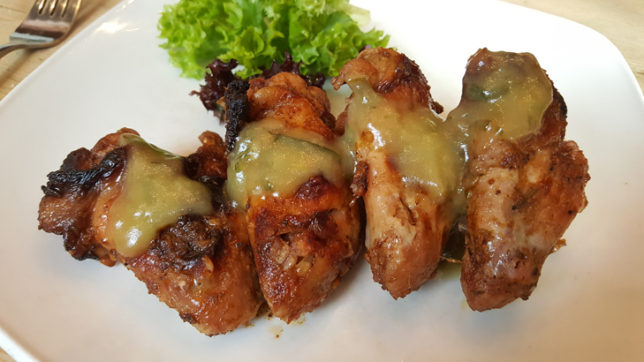 Mango Room Seafood Casserole goes great with Roti Bread…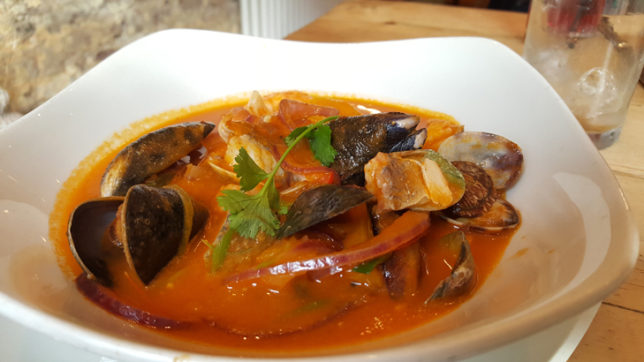 There are a range of fish main dishes including seabream fillet marinated in herbs, sea bass fillet with coconut milk and sweet pepper sauce and the delicious creole snapper fillet with mango and green peppercorn sauce.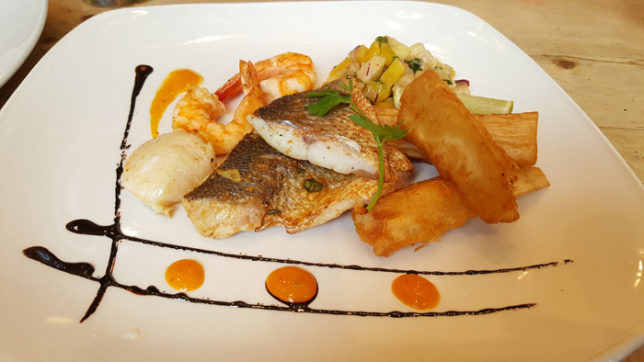 The Chargrilled Chicken is a Mango Room speciality and comes with a choice of Coconut, Peanut, Curry-Coconut or Spicy Jerk Sauce.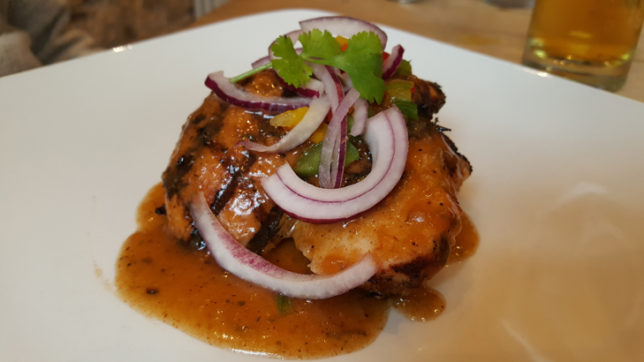 Mango Room is a perfect blend of vintage inspired interior, leading-edge Caribbean cuisine musically captured by the nostalgic and classic sounds of 50s and 60s ska and reggae. It's enviable reputation built over the last 20 years regularly attracts the most diverse and eclectic mix of food lovers ranging from rock royalty and international politicians to locals and now the team at SLOAN! Magazine.
Mango Room
10-12 Kentish Town Road, London, NW1 8NH
020 7482 5065
www.mangoroom.co.uk