This Christmas, Mango Tree, the award winning Thai Restaurant in the heart of Belgravia, a short walk from Buckingham Palace, has designed a specially curated menu focusing on traditional Thai ingredients infused with herbs and spices to create mouthwatering tapas style dishes for the festive season. Mango Tree is offering Londoners a Thai alternative to the traditional Christmas meal in a modern, stylish surrounding.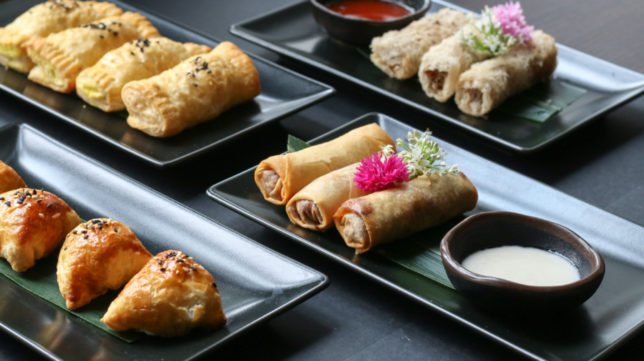 Guests can expect to feast like Thai royalty this Christmas season with a variety of meat dishes such as, Por pia ka prao kai, minced chicken with chilli and Thai basil spring roll , Panang pla salmon, rich and creamy red curry with salmon fillet, coconut milk and selection of Thai herbs and Puff kai nguang, honey glazed puff filled with roasted turkey.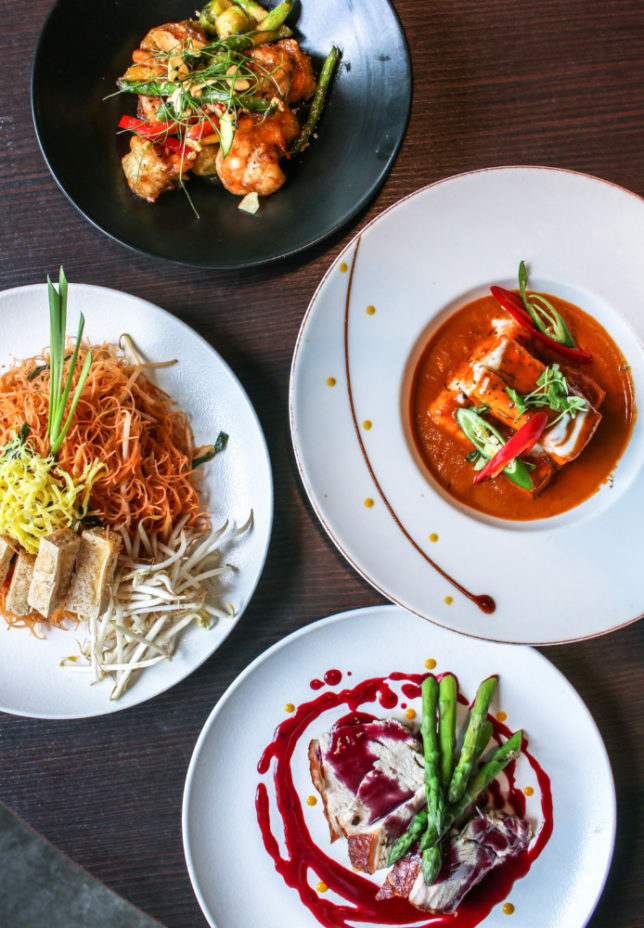 A vegetarian option is also on offer including dishes like a delicious Gang kaew pak ruam, aubergine, bamboo shoot and brussel sprouts in an aromatic house special green curry alongside Thai basil curry puff, homemade puff filled with traditional stir-fried Thai basil.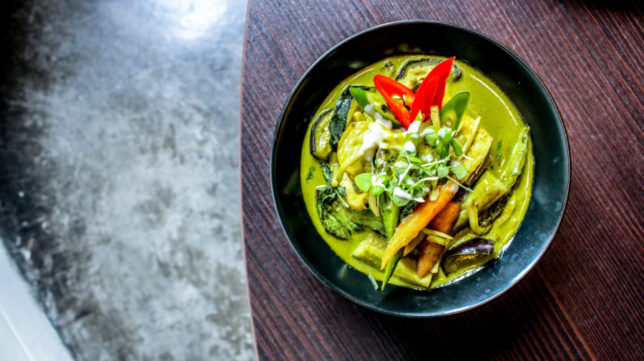 Mango Tree understands the art of celebration, and diners can immerse themselves fully into the festive spirit with dishes served in a sharing style. The spacious, welcoming interior is carefully lit, reminiscent of the restaurants in Thailand and has been feng-shui designed to enhance the dining experience where guests will appreciate the traditional thai service and world-renowned hospitality.
We savoured the 10 plate meaty Christmas Menu on our visit which consisted of dishes like the Por pia ka prao kai – Minced chicken with chilli and Thai basil spring roll – the wrapping had a amazing crunchy texture and the filling was full of tantilising flavours.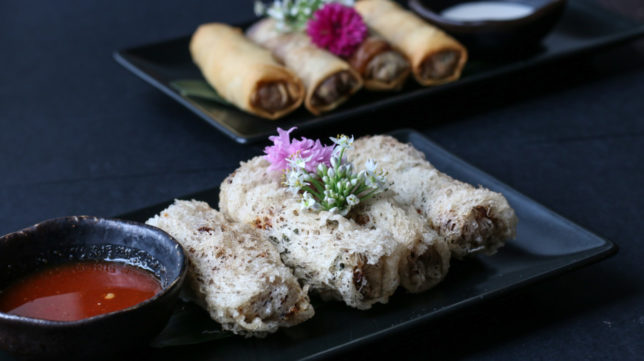 Also on the menu is Goong yai yang – deliciously succulent king prawn with tasty chilli and lime truffle sauce. The first few dishes to arrive at the table are accompanied by Yum ma maung – a classic Thai salad of green mango tossed in lime and chilli dressing. We loved the juxtaposition of the heat of the chilli against the freshness of zingy lime paired and coolness of shredded green mango.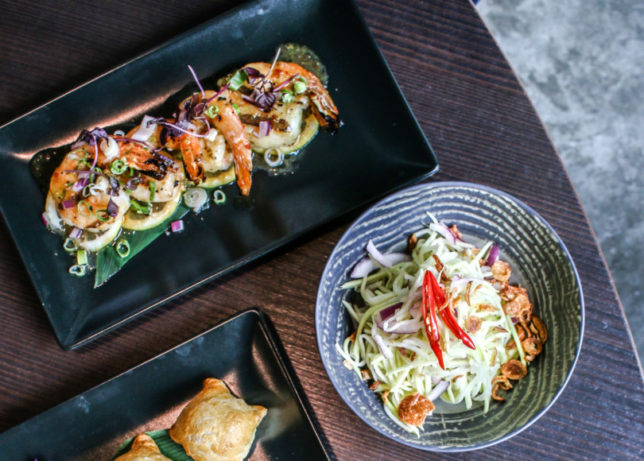 Next up is Puff kai nguang – Thai meets Turkey in this honey glazed puff filled with roasted turkey. The perfect seasonal savoury bite.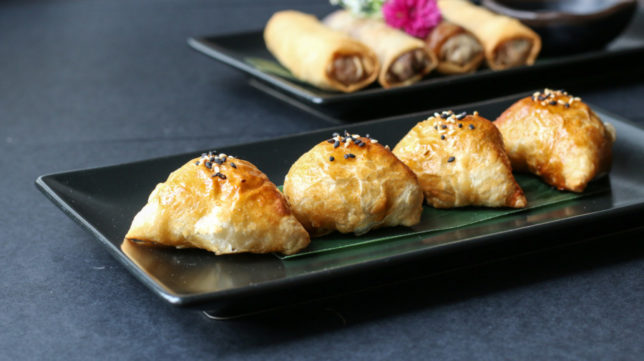 It was then time for the larger plates which were perfectly choreographed by the kitchen to arrive at the same time. First up was Goong pad kratiem with kalum dow – this stir-fry dish of juicy prawns with festive brussels sprouts was full of the moreish flavours of garlic and black pepper.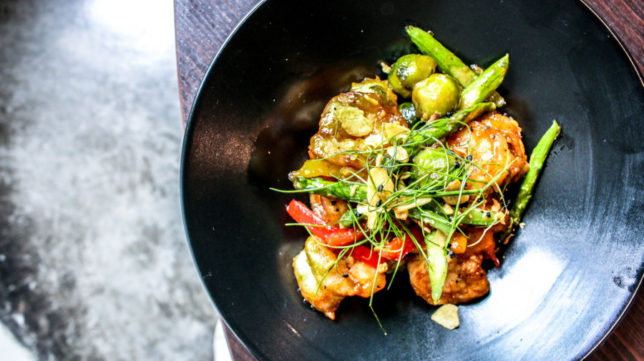 We loved the chef's Thai take on the archetypal Christmas dinner with Kai ngaung ob Thai berry sauce – Juicy thick slices of roasted turkey marinated in a perfect blend of authentic Thai herbs served alongside homemade mixed berry sauce.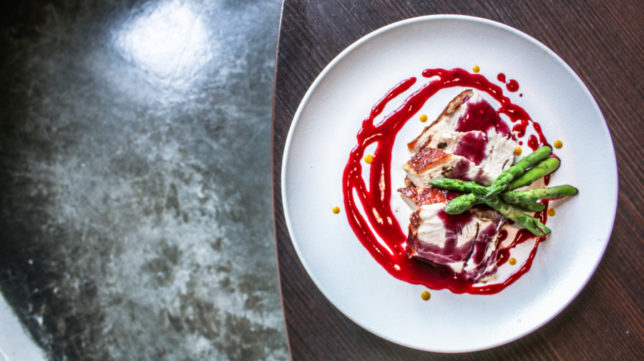 Panang is one of our favourite Thai curries, so we were delighted to be served with the chef's modern interpretation of this Thai classic. The Panang pla salmon is a rich and creamy red curry with salmon fillet, coconut milk and selection of Thai herbs. It went perfectly with the beautifully fragrant steamed Thai jasmine rice.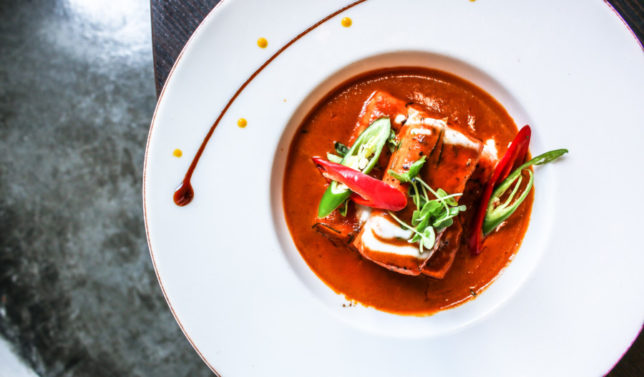 In addition these dishes we also enjoyed the Mee ka ti which is a plate of Thai vermicelli rice noodles cooked in coconut milk and stir-fried with red bean curd, chives and bean sprouts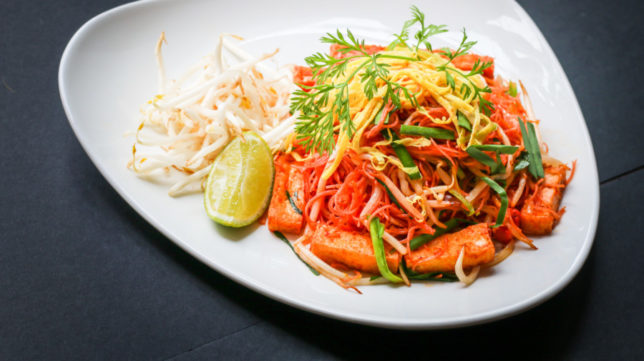 To finish this festive feast of Thai tastes is the Berry Brownie dessert which is a mixed berries panna cotta with chocolate brownies and mildly custard. This had a creamy testure not dissimilar to yoghurt and the berry flavours go so well with the chocolate of the brownie pieces.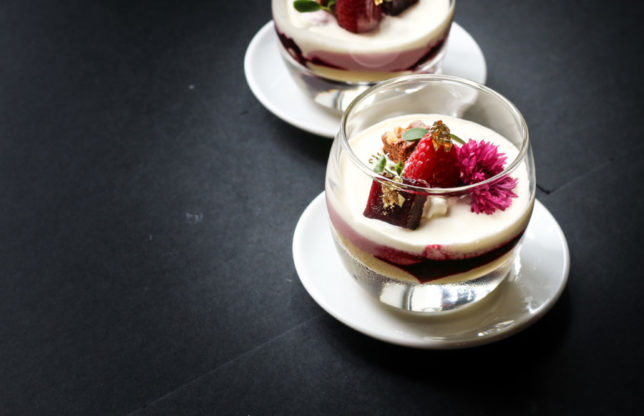 We urge Londoners looking to celebrate the festive season with a Thai twist to pay a visit to Mango Tree and transport yourself from the cold London streets to the warmth of Thai hospitality while tucking into one of Mango Tree's delicious feasting menus.
Choose either Meat or Vegetarian feasting menu with 8 plates at £34.50 per person (available at lunch) for minimum of 2 people or 10 plates at £44.50 per person (available lunch and dinner) for minimum of 2 people.
Mango Tree
46 Grosvenor Place, London, SW1X 7EQ
W: www.mangotree.org.uk
T: 0207 823 1888
I: @mangotreerestaurant
T: @MangoTreeLondon