Located on Southampton Row at the Hotel Mercure in the heart of London's Bloomsbury, Marco's New York Italian is a laid-back restaurant concept that combines great service and quality food at affordable prices, allowing guests to enjoy classic American and Italian inspired cuisine in a contemporary dining environment that appeals to couples, friends and families alike.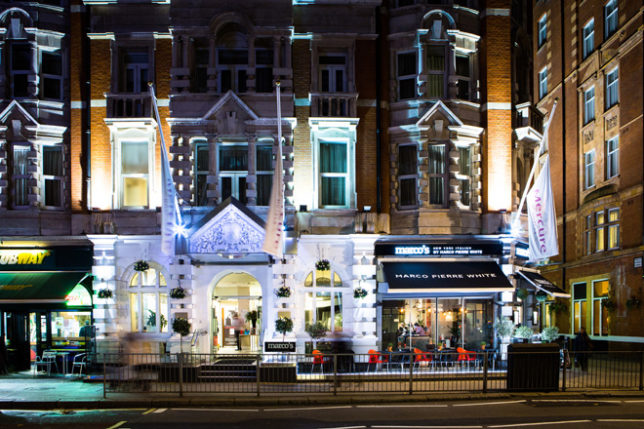 Inspired by Marco Pierre White's Italian heritage from his mother and love for New York, the menu showcases Marco's love of bold flavours to create a unique dining experience that has been highly praised by guests of Marco's New York Italian restaurants since the first one opened in 2012.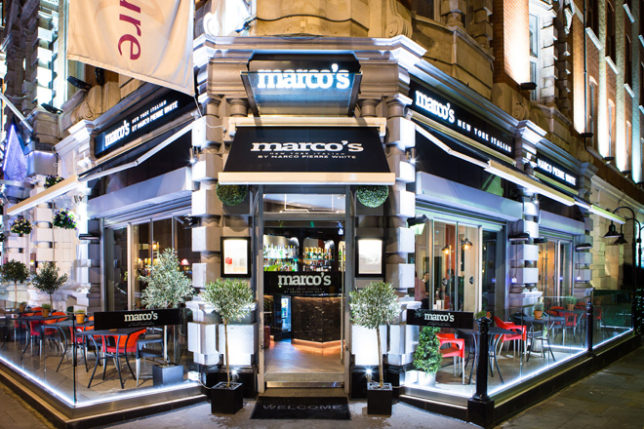 Marco's New York Italian London Bloomsbury boasts an excellent location in the heart of London and is just a short stroll from Euston, Russell Square and Holborn. The restaurant has a Manhattan style bar area with floor to ceiling windows and outside seating area. It's perfect for a quick bite to eat, coffee or cocktail at the bar.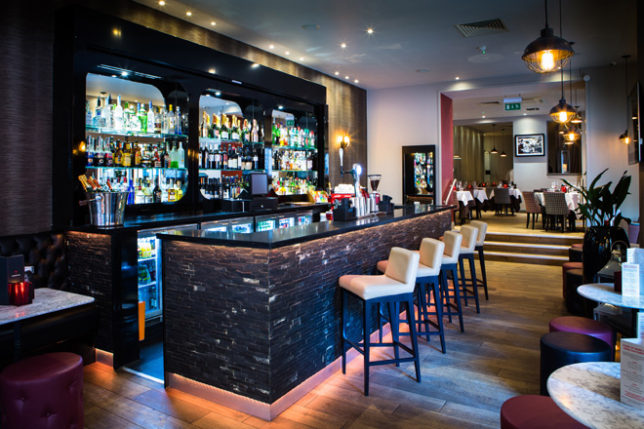 From the bar you enter into the restaurant where you can enjoy simple, authentic, recognisable Italian and American dishes served all day every day from noon until late. Classic favourites including the Baked New York Italian Meatballs and Hickory Smoked Baby Back Ribs can be found alongside mouth-watering new dishes such as the The Italian Burger and The Long Island Seafood Platter.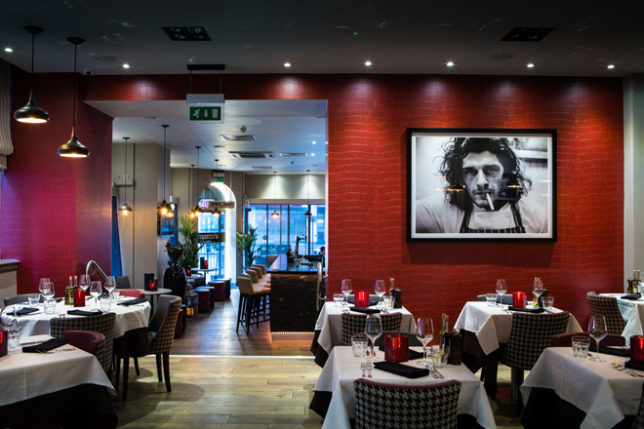 As I entered the dining room, I am warmly welcomed by Stefan Forster, the Assistant Manager, who shows me to a discrete table in the buzzing restaurant's private Glass Room before taking me through the menu offering his recommendations based on my dietary requirements.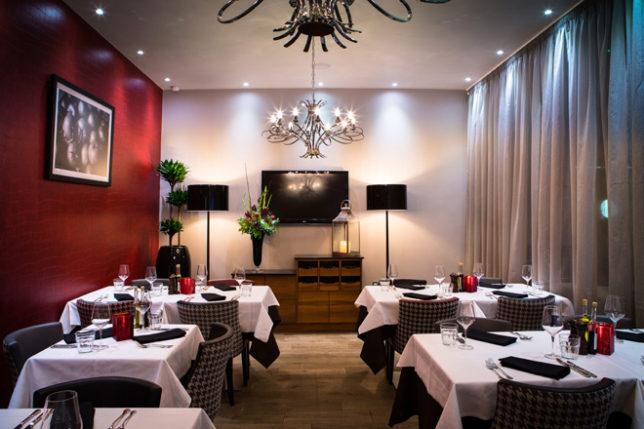 To start I begin with the New Orleans Crab Cakes served with sauce rémoulade. Unlike lesser fish cakes, Marco insists on a 100% crabmeat mix in his Crab Cakes giving them a luxurious quality that delights the palate.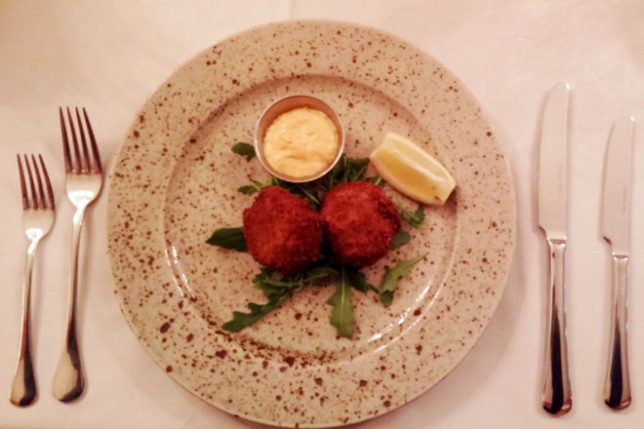 The meaty texture of the crabmeat is complemented by the crisp panko crust and the dish is taken to the next level with an accompaniment of the spicy rémoulade given a kick of heat with Tabasco sauce and mustard. The spicy sauce helps brighten the flavours of the rich crab and this is a perfect example of Marco's culinary twists to take classic dishes to new heights.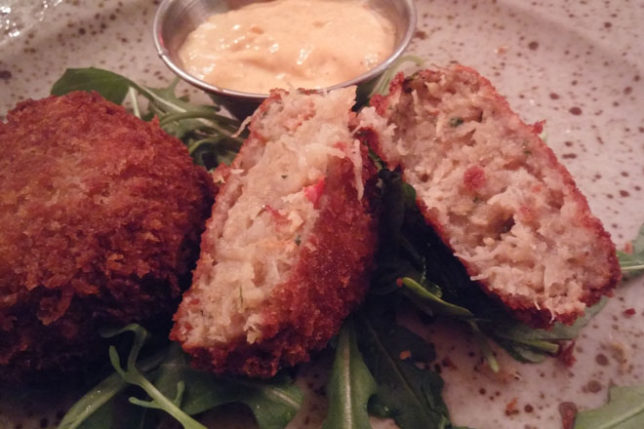 For the main course, Stefan recommends the 8oz Salmon Steak alla Napoletana. This is an excellent choice from the restaurant's Assistant Manager. Prime salmon fillet served with cherry tomatoes, green olives, capers and fresh basil on a bed of wilted spinach with new potatoes.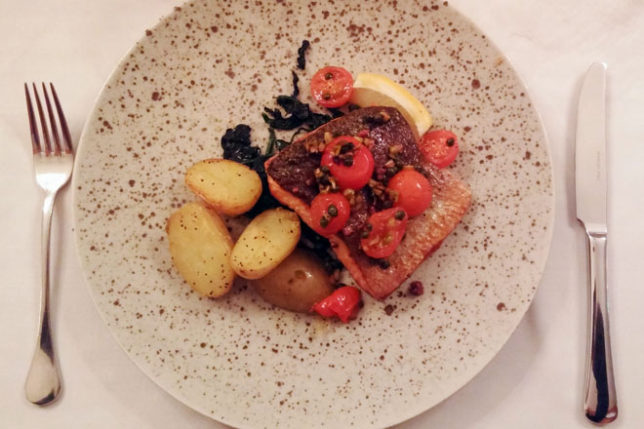 The salmon skin is super crispy and sparks joy on the palate by adding a layer of texture to each forkful. The roasted cherry tomatoes burst in an explosion of juicy sweetness in the mouth balancing the unctuous flavours of the salmon. The capers and olives add a zesty sharpness in flavour that further balances the richness of the fish.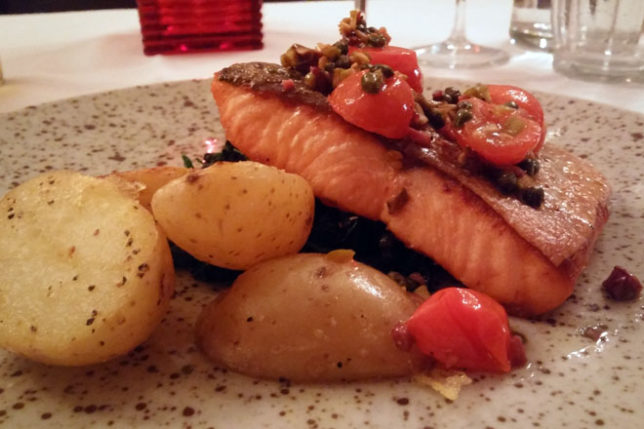 For dessert, Stefan recommends the Sicilian Lemon Sorbet. As soon as I taste the first spoonful, I can see why Stefan recommends this dessert to his non-chocoholic guests. The sorbet stands out with a wonderfully smooth texture that is almost creamy in consistency. Adding another layer of texture to the dish, the sorbet is scattered with strands of candied lemon peel and drenched with a shot of Limoncello adding a hit of lemony booziness to this delightful dessert.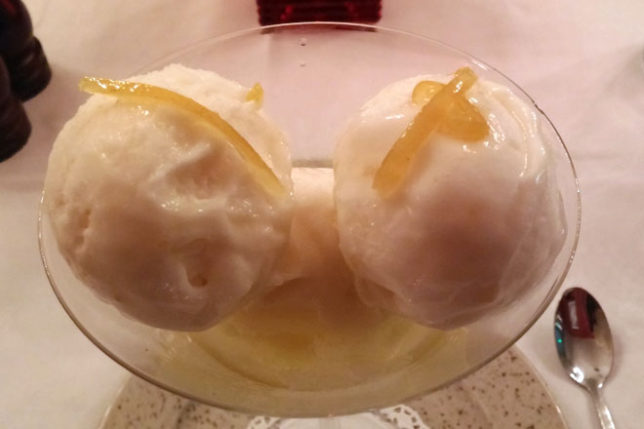 Once again, an excellent recommendation from Assistant Manager Stefan Forster and a lovely indulgent finale to my luscious Italian feast of flavours. Not only is the food delicious and well executed at Marco's New York Italian, both management and waiting staff are friendly, accommodating and attentive which ensures that your entire dining experience is one to be savoured and enjoyed.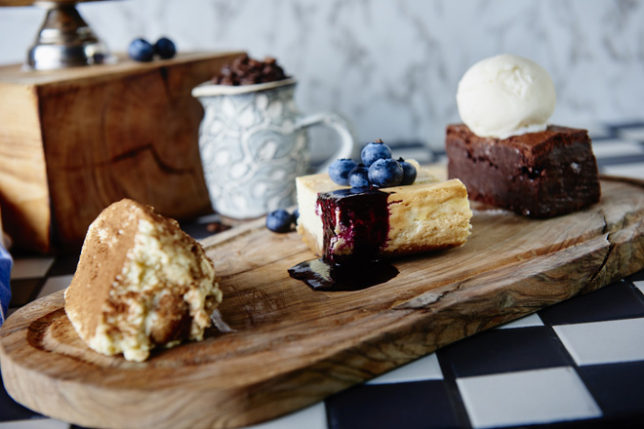 Commenting on Marco's New York Italian, Marco Pierre White said: "If I had to choose only one cuisine to eat for the rest of my life, it would be Italian. My mother was Italian and I spent a lot of time in Italy with her when I was a boy. My New York Italian is all about creating a comfortable environment for friends and family to relax and enjoy some of my favourite Italian and American foods."
Marco's New York Italian is part of the Black and White Hospitality's extensive restaurant portfolio, which also includes Marco Pierre White's Steakhouse & Bar Grill, Mr. White's English Chophouse, Bardolino Pizzeria, Bellini & Espresso Bar and Wheeler's of St James'.
Marco's New York Italian London Bloomsbury
130-134 Southampton Row, London WC1B 5AF
0203 598 8453
www.mpwrestaurants.co.uk/restaurants/london-bloomsbury
@marcobloomsbury