After opening its doors to critical acclaim last October, Italian favourite, Margot, has now launched an Italian-inspired weekend brunch menu. Designed by Executive Chef, Maurizio Morelli, in collaboration with Restaurateurs, Paulo de Tarso and Nicolas Jaouen, the new menu sees Margot enriching Covent Garden's dining scene further with a selection of carefully curated brunch classics with an authentic Italian twist.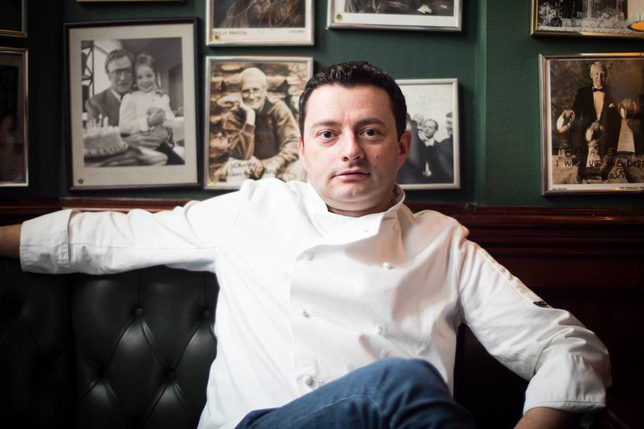 From the moment we arrived, the elegant and accommodating front-of-house team showcased Margot's immaculate presentation, urbane refinement and genuine passion for delivering the highest quality of both service and food. As one of London's best loved Maitre d's, Paulo's service excellence has cleared been instilled into the very DNA of his team and Nicolas' wealth of leadership experience gained during his time at Scott's, Balthazar and Rivea has also influenced the faultless service of the Margot team.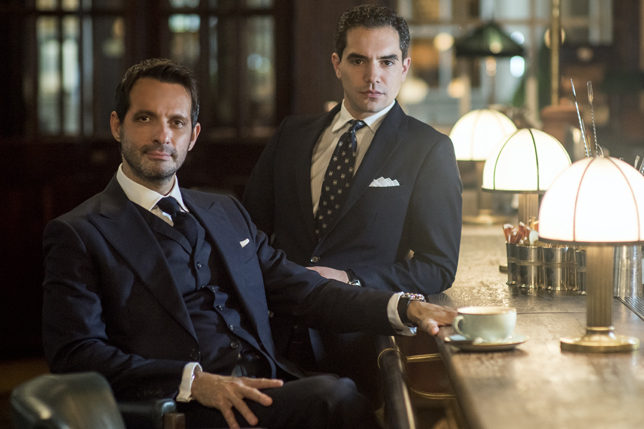 The weekend brunch is served against the backdrop of one of London's most beautiful restaurant interiors designed by Fabled Studio. Margot features a rich palette of dark blue leather and cool pale marble with copper accents that create an ambience of understated elegance that is at once comfortable yet luxurious. A charming daschund silhouette graces the side plates and the bread (like everything else at Margot) is elegantly presented to the table.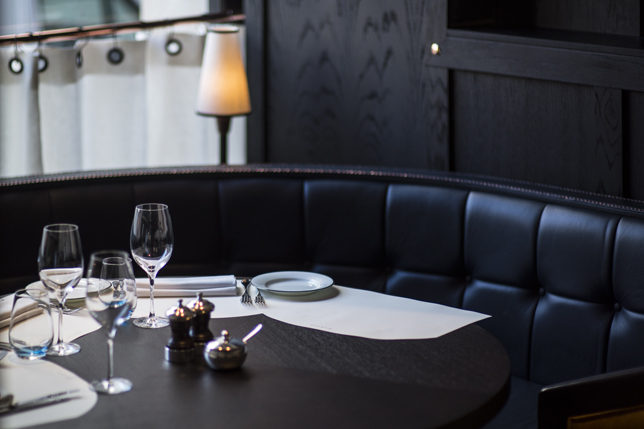 The weekend brunch at Margot is served every Saturday and Sunday from noon to 4pm. With a menu designed to please each guest, from those who like to keep their brunch choices classic to the more experimental, the selection comprises an array of savoury egg-based dishes as well as some delicious sweet options. To whet the appetite, a selection of breads are offered including sourdough and a delicious focaccia served with a small dish of well-balanced Italian olive oil. Acqua Panna, the still water of fine dining, is also offered.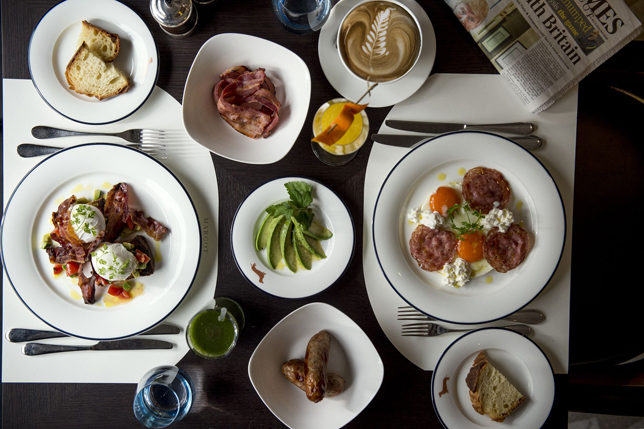 While perusing the brunch menu filled with Italian ingredients from Fontina cheese and Parmigiano Reggiano to pancetta and finocchiona Toscana salami, we order cocktails from a list designed by Margot's bar team to complement and enhance the brunch experience. Eschewing the alcoholic options, my teetotal companion selects the Felicitá – a berry-licious blend of mixed berries, pomegranate, cranberry juice and lemon.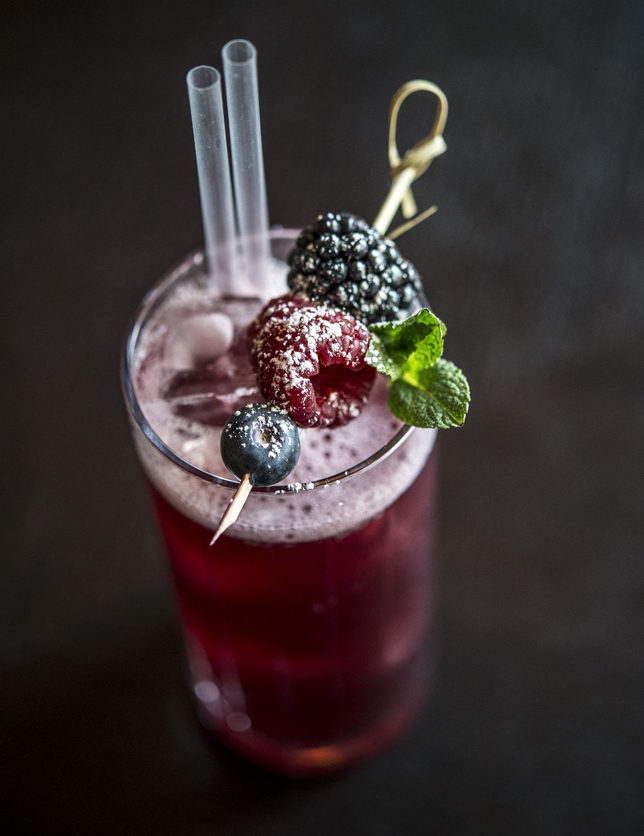 Feeling equally in the mood for a guilt-free beverage, I choose the Mr. Greene which is a delightfully refreshing concoction of cucumber juice, apple, agave syrup and lime. The drinks are at once healthy yet delicious.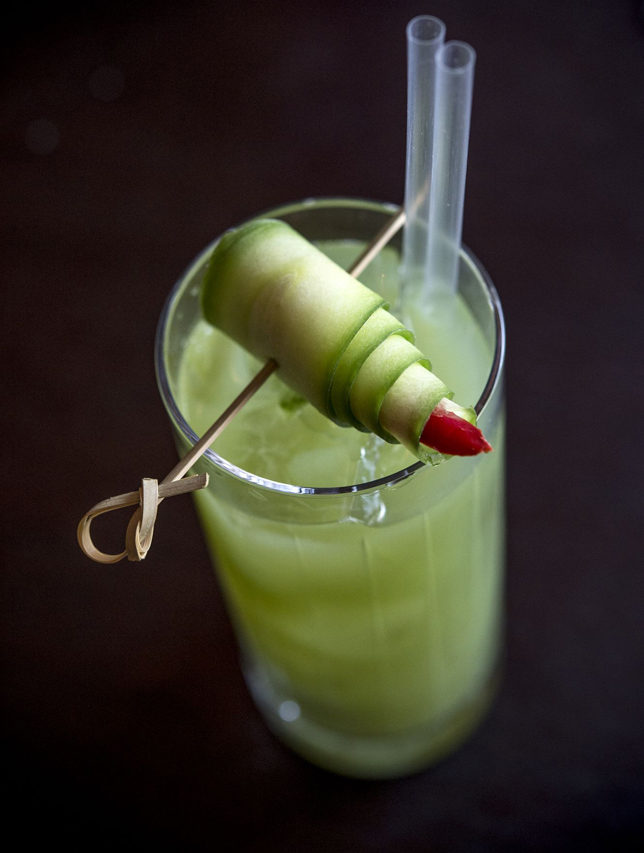 Not being a fan of eggs, my dining companion chooses the Crespelle Italiane al limonee frutti di bosco – wonderfully light yet indulgent Italian lemon crepes served with wild berries and an elegant quenelle of mascarpone. The delicate texture of the crepes are complemented by a pool of fruity sauce scattered with fresh berries balanced by the smooth richness of the mascarpone.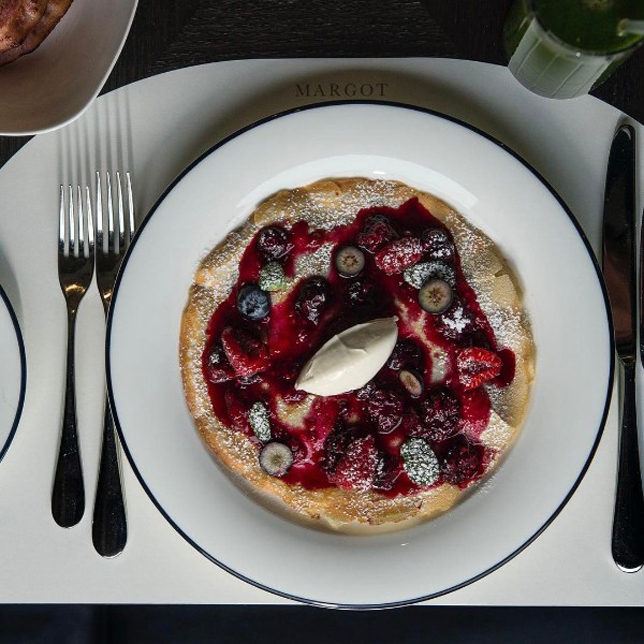 I on the other hand adore the brunch classics and have always thought that you can tell a lot about a restaurant from the consistency of their scrambled eggs. I therefore opt for the Uova strapazzate con salmone affumicato. Within a halo of the finest smoked salmon is served a mound of rich golden free range eggs which are surely the creamiest scrambled eggs in London.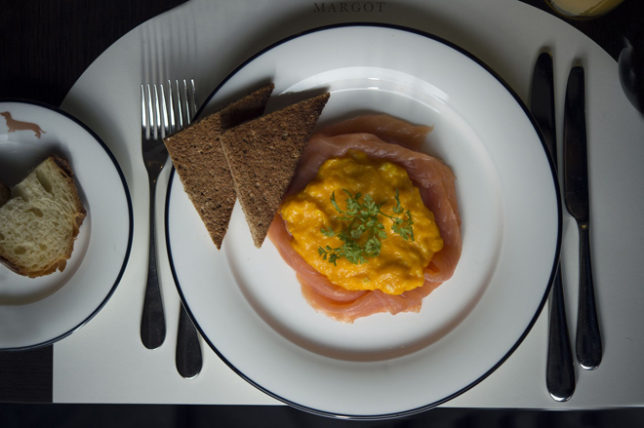 Although both our dishes are satisfying within themselves, we are tempted by the sides offered on the brunch menu and order dishes of salsicce arrosto, bacon croccante and insalata d'avocado to accompany our mains. The Cumberland sausages are comfortingly succulent, the crispy rashers of streaky bacon are served à l'américaine and the slices of avocado are perfectly ripe.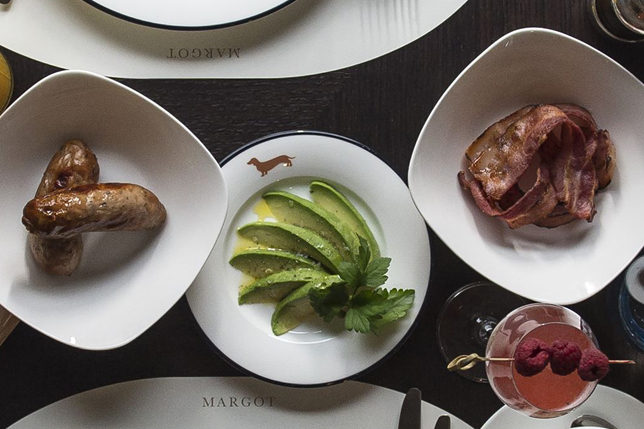 We end our delightful brunch with coffee by Julius Meinl and a pot of Lapsang Souchong by Rare Tea Company. As with the rest of our dining experience at Margot, they are served in elegant fashion accompanied by a plate of petit fours including citrus jelly, chocolate truffle, marzipan and biscotti.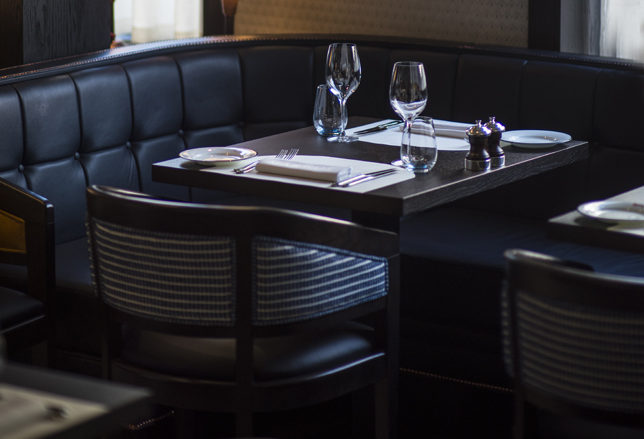 Aside from the delightful brunch menu, what impressed us most is how the smartly dressed front-of-house team at Margot are attentive yet never intrusive with an eye for detail which ensures your needs are anticipated almost before you know them yourself – from the water glasses discretely topped up throughout the meal to the second piece of focaccia presented just at the moment you decide the extra carbs are worth it.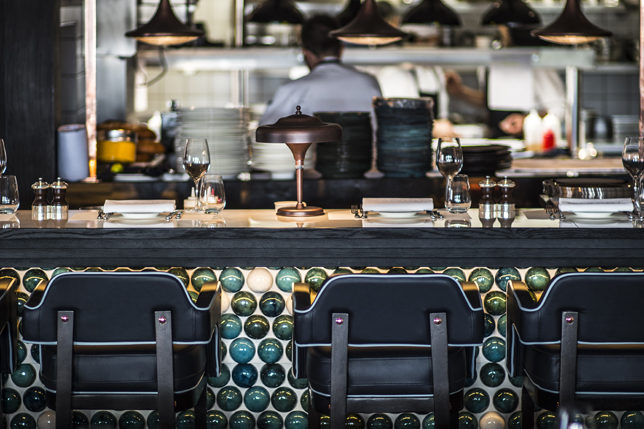 Margot offers guests impeccable service and delicious food in beautiful surroundings perfect for socialising with friends, relaxing with the weekend papers or bonding with loved ones over the indulgent Italian-inspired brunch menu. Our expectations were exceeded by every aspect of the restaurant during our visit and it certainly will not be our last!
Margot
45 Great Queen Street, Covent Garden, London, WC2B 5AA
0203 409 4777
http://www.margotrestaurant.com/
@margotLDN