With a little festive over indulgence, too many mince pies and too much mulled wine we're quick to set some snappy New Year health and fitness resolutions. We frequently promise we'll eat less and do more and although made with the best intentions we don't always make these promises to ourselves with enough clarity and if we're not careful (and super motivated) our best laid plans often end up sliding away and cast aside after a few weeks. Despite having the best intentions to stay on track typically it doesn't take long to fall off the motivation wagon.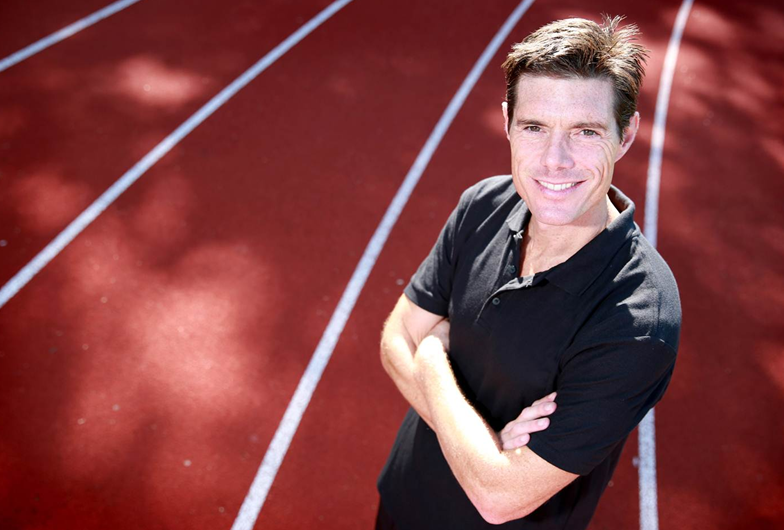 Martin Yelling (PhD, founder of New Year health and fitness challenge www.jantastic.me) suggests a few tricks to keep your fitness mojo firing.
Make your goals a stretch but not out of reach. Stop and slow down when it comes to lofty New Year resolutions. Sure, there's nothing wrong with dreaming big yet at the same time don't over commit and under deliver. Setting your sights too high can mean you'll end up disappointed when things don't go to plan. Disappointment leads to disenchantment with your goal and before you know it you've missed another run, skipped another stretch and binned a swim.
Share your goals. When you keep your goals to yourself if you go 'goal AWOL' it's only you who notices. This isn't great for keeping you on track with your aspirations and only the strongest self-motivated people succeed. When you share your goals and make them public you suddenly become more accountable for it and take greater ownership. The increased awareness of your targets by others around you really can help you stay on track. Start a blog, post notes on the fridge and share the goal love.
No I in team! Sticking with something solo challenges even the most dedicated. Joining a community or team of other people with similar aspirations helps you stay motivated and on track. Sign up for an exercise class, join a group, persuade your friends and get a fitness buddy. It's easier to get off the sofa when you've committed to an exercise rendezvous. It doesn't have to be face to face either. Set up your own team in the New Year online fitness challenge Jantastic and invite your friends to join you. Before you know it you'll all be on the train to motivation central!
Protect your time. We're all busy people and protecting time for our health, fitness and exercise is really important. Find slots in your day (early morning, lunchtime?) when you can prioritise time for your workout and commit to it. Miss that opportunity window and it's really hard to carve out a new one.
Be on top of your motivation. It sounds clichéd but to be motivated you've got to know what floats your boat in terms of giving you that vital energy and enthusiasm boost when you need it most, when the weather is at its worst during the spring, when you're feeling on a particularly low ebb, when your goal just seems so far off it's almost unreachable. Try getting a personal reason to exercise and reminding yourself of this. The memory of a loved one? Raising money for charitable cause close to your heart? To drop a dress size? Whatever your reason/s draw on them to drive you onwards.
Martin has a background in sport, physical activity promotion and health education. He holds a BSc (Sports Science), a Post Graduate Certificate in Education (Physical Education) and a PhD. He has worked in the education departments at Loughborough and DeMontfort University. Martin is a UKA level 3 endurance coach and REPS advanced instructor.

Martin is a regular writer and coach for running and triathlon magazines and websites including Running Fitness, Triathlon Plus, London Marathon News and Run247.com. He has worked with runners and triathletes at all levels from total novices who think they can't do it (but actually can), to experienced campaigners and full time professionals.

Martin enjoys running on the trails and roads around his Dorset home and struggling to keep up with 2x Olympic marathon runner and wife, Liz. His competitive running background includes representing England at road and cross country running, a AAA's medal over 1500m, a top ten finish in the National cross country, some sub 30min 10k performances and a half marathon of 66mins. After snapping an achilles tendon in 1998 he switched to multisport and won the elite National duathlon championships twice, represented GB at world and European championships, recorded a sub 4hr half ironman and a 9.14 ironman and cracked the ironman world championships in Kona, Hawaii. Martin 'retired' in 2007 and but has since run under 3hrs for the marathon and still enjoys running most days whilst not chasing around the house looking after new daughter Ruby. Martin's sister is 2x European cross country champion Hayley Yelling.

Martin believes in the spark of greatness in everyone and that we can all be successful at something. With desire, passion, drive and sustained support and guidance everyone can achieve their dreams!