Here at SLOAN! we've been long term fans of Maui Jim sunglasses – not just because of their outstanding design and style but also because of the ethos of the brand. Over the years, Maui Jim has supported worthwhile organizations that focus on everything from cures for breast cancer, support for children with autism and major initiatives that protect the world's oceans. Ideas for most of the company's charitable initiatives come from employees who identify areas where Maui Jim can have true impact.
Maui Jim leads the way in the "greening" of the eyewear industry. The lens manufacturing process at Maui Jim produces between 120,000 and 150,000 pounds of waste materials annually, but none of it ends up in landfills. The company custom-designed its system so that all waste is recycled. They were the first ones to have a lab where all fluids and petroleums were reused; and solids were remanufactured into other products. The Maui Jim system is cleaner than conventional lens manufacturing systems.
All Maui Jim sunglass styles and lenses are covered by the company's standard two-year warranty that is arguably one of the best in the eyewear industry. In the manufacturing process, sunglasses go through up to 22 separate manufacturing steps and are inspected up to six times to ensure quality. Less than one percent of jobs are returned for manufacturing errors. This is the lowest return rate in the industry.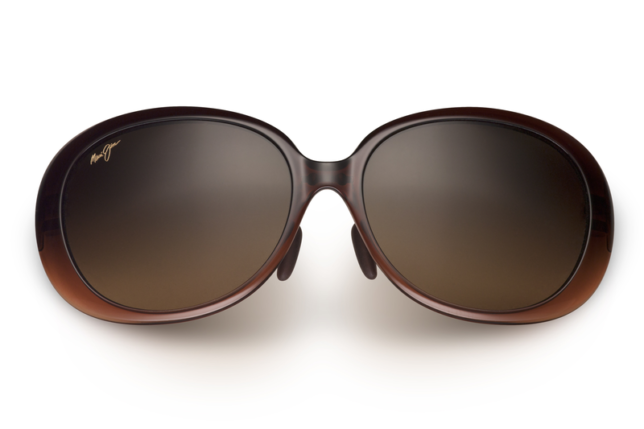 With all this in mind we were excited to try on the new Maui Jim Nahiku Sunglasses in Chocolate Fade. This oversized frame is lightweight, comfortable and has a unique personality of its own. Its PureAir lens technology fuses the crispest optics with superior lightweight comfort you can wear all day long.
The sunglasses are named after Nahiku, a small community located in eastern Maui just along the road to Hana known for being a paradise of colour on this beautiful Pacific island. The Nahiku sunglasses have a oversized round frame shape which best complements square or oblong face shapes and the saddle-style bridge has adjustable nose pads for extra comfort.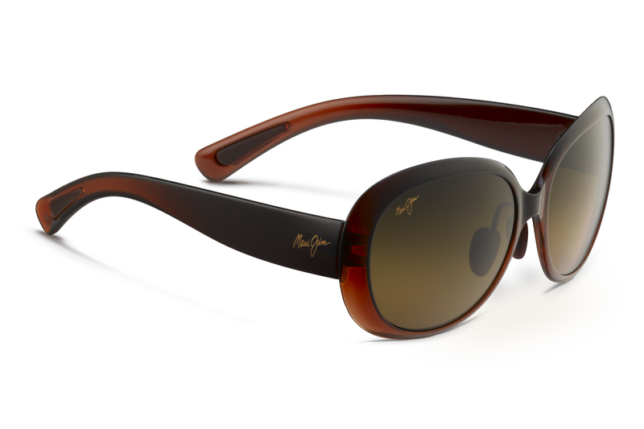 The frames are made from lightweight injected nylon and are designed for longer wear time. The HCL® Bronze lenses are versatile in changing conditions from full sun to overcast and have a warm tint. The lens material is MauiPure which is the most popular lens material from Maui Jim. It combines optics almost as crisp as SuperThin Glass with ultra lightweight and excellent scratch and shatter resistance.
The Maui Jim Nahiku sunglasses are perfect for long days in the sun and will take you from breakfast on your hotel balcony to sundowner cocktails on the beach with comfort, style and ease.
Priced at £175 and available from www.mauijim.com, Sunglasses Hut and leading high street retailers