Maui Jim is the world's fastest growing maker of premium polarized sunglasses. The company's portfolio includes 98 styles in more than 200 SKUs that range from sport performance frames to fashion-forward eyewear, loaded with the most technologically advanced eye protection needed outdoors. Maui Jim makes styles for outdoor sports, including ocean and paddling, fitness and endurance, golf, tennis, fishing and marine, as well as everyday activities. Maui Jim Pilot frames (£225) offer a contemporary twist on a classic aviator design in gold and bronze tones.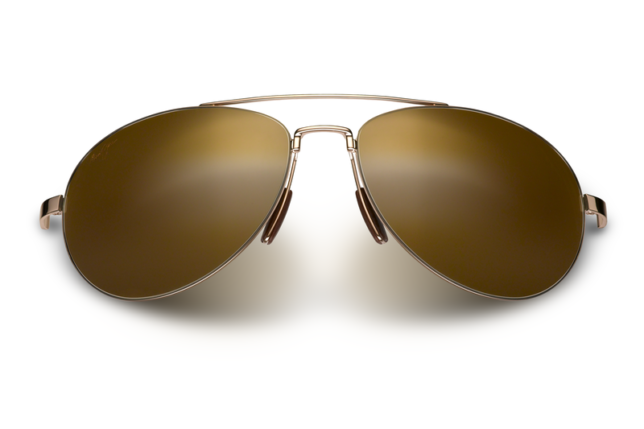 The frames have HCL Bronze lenses which are perfect for everyday variable conditions, from full sun to overcast making them perfect for these British shores. Providing excellent contrast, these lenses are great if you love a warm, subtle bronze tint. The lenses material is Maui Evolution which leverages the best properties of SuperThin Glass and a polycarbonate lens to create a high index, lightweight, and scratch & impact resistant material which is available for Single Vision and Progressive prescription sunglasses.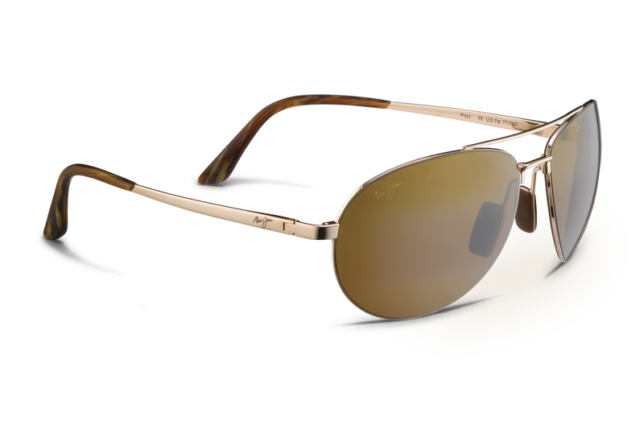 The versatile shape of the modified aviator teardrop frame hugs the head and complements a range of facial shapes. The bridge is in a fixed saddle-style with double cross-bar and adjustable, non-slip, rubber nose pads for comfort. The frames are made from non-corrosive stainless steel which is sleek, sturdy and strong as well as being lightweight. Like every pair of Maui Jims, the Pilot lenses use patented, color-infused lens technology that wipes out 99.9% of glare, 100% harmful UV and boosts colour via specially designed lens treatments. So your view is clearer, with crisper contrast and amazing brilliance.
Style and substance – that's what makes Maui Jims a SLOAN! favourite and we can't wait for you to try them for yourself. Maui Jim sunglasses are available at Sunglasses Hut and leading high street retailers.