British designer & Ideal Home Show Ambassador Max McMurdo shares his ideas to creating a fabulously cosy home this winter as well as his tips on dressing small spaces for Christmas.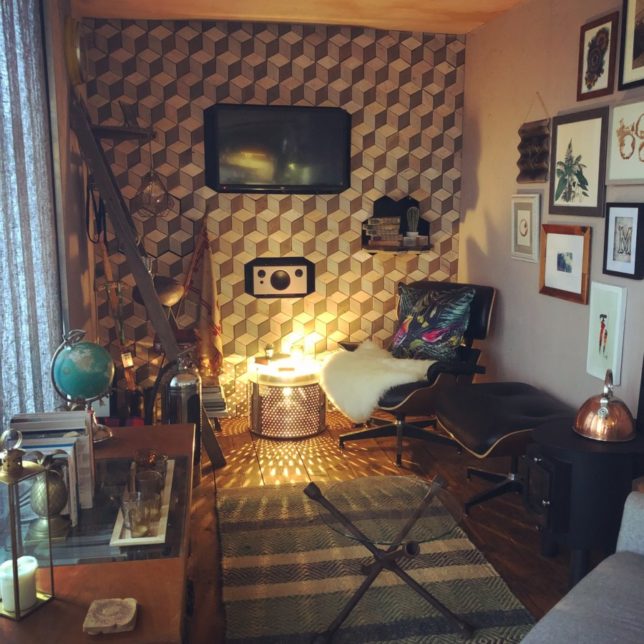 I'll be honest, I'm not usually a big fan of Christmas, I don't have kids, my cooking skills are limited and there is only so much joy you can get from a bottle of port and a chocolate orange.
This year however I am very excited about the winter season as I am spending it on my beloved houseboat so I can really go to town on dressing and styling it appropriately. Lots of people think that living at the marina is only fun in the summer months, but actually for me it's all about the additional rugs, throws and candlelight.
As we speak I am installing a log burner, now as some of you may recall when I built the houseboat the main focal point was the oil fuelled rayburn so strictly speaking I don't need a log burner but I just absolutely love the flickering light, smell of logs and back to basics simplicity it provides as well as the added benefit of heat!
If I was to describe the style of my home this autumn/winter it would be contemporary wilderness eco cabin. my favourite Eames lounge chair has already been adorned with a faux fur rug, I've made a drinks cabinet from an old piano stool ready to house the aforementioned port in a charity shop found decanter and glasses with gold initials.
The wilderness theme continues throughout with cast iron cook wear, lots of layered blankets, hiking boots, antlers and my bow and arrow on display.
I am constantly adding plants partly because I love the look and smell of them but also due to the health benefits of biophilic design. I am trying to increase the amount I cook at home too, I've always used the excuse that I don't have enough time to plan meals let alone cook them but autumn and winter is notoriously quiet in TV land so I'm planning on making the most of it by preparing nice meals for friends and family.
Due to the size constraints on the houseboat I won't be having a tree, instead I'll be opting for a few upcycled handmade decorations. I am going to produce a pallet wood flat pack tree at the Ideal Home Show Christmas which I'll be hopefully bringing home to display. I have also got my heart set on turning an old wooden crate into a sledge with copper pipework runners and rails.
Another items we will be creating at the Ideal Home Show Christmas illuminated stars from scrap wood, these make great centrepieces around the dining table or even handmade Christmas presents which everyone prefers to something bought from the shops.
As always lighting for me is the most important feature in any interior. Christmas time is a great excuse for even more candles, fairy lights and continuing the log burner theme I think I'll also be placing wash drum burner on the decking out front to enjoy on a winter evening with mulled wine and marshmallows.
Well there we have it, I started this article by suggesting I'm not a big fan of the festive season and now I'm absolutely raring to go!
Upcycling Outdoors by Max McMurdo is £20 published by by Jacqui Small (www.quartoknows.com)
About the expert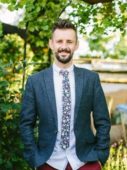 Max McMurdo is a British designer, upcycler, entrepreneur, TV presenter and Ideal Home Show Ambassador. Max will be at the Ideal Home Show Christmas between the 21st – 25th November 2018 providing his upcycling tips for you to style your own home this festive season. Take a look at the website to book tickets and see schedules www.idealhomeshowchristmas.co.uk.