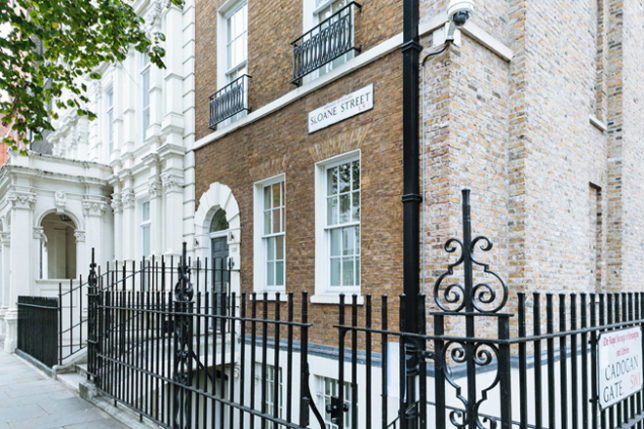 The Cadogan Clinic provides patients with world-leading private healthcare in the heart of Chelsea, one of London's most affluent neighbourhoods. Mr Bryan Mayou is the founder of the Cadogan Clinic and a senior plastic surgeon. With many years' experience at the cutting edge of the discipline, Mr Mayou is best known for his pioneering work in liposuction and remains the most experienced surgeon of his kind in the country. He is also well-known as a leading specialist for a range of other procedures including face lifts, breast surgery and fat transfer techniques.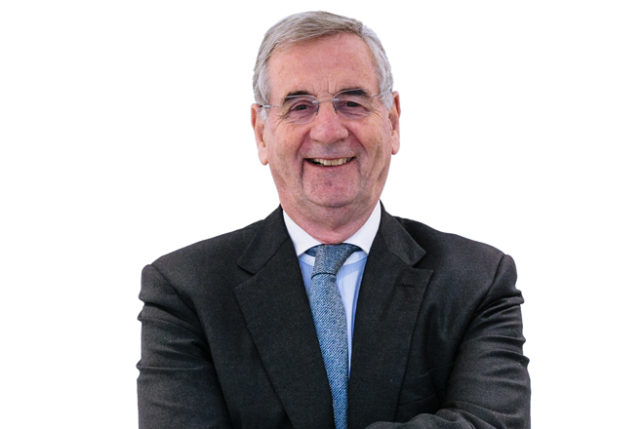 Dr Susan Mayou also works at the clinic in her role as a Consultant Dermatologist with a special interest in paediatric and cosmetic dermatology. She ran the paediatric dermatology clinic at the Chelsea and Westminster and the paediatric and adult clinic at Queen Mary's Roehampton. Dr Mayou is is co-founder and secretary of the British Cosmetic Dermatology Group and an Honorary Lecturer at Imperial College London.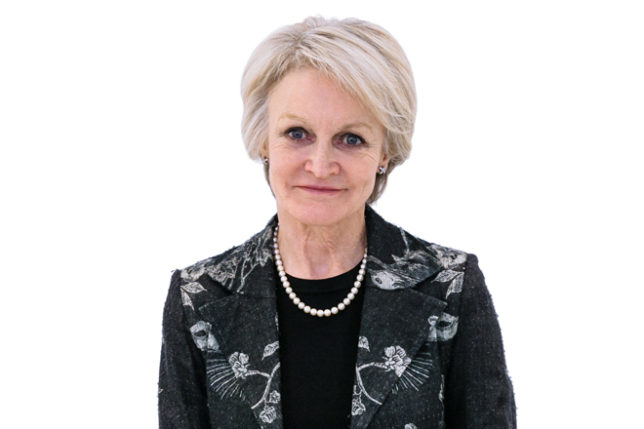 We were privileged to be able to interview the Mayous to find out about the story behind their amazing careers, the changes they've seen in the healthcare industry and what it's like behind-the-scenes for this respected husband and wife doctor duo.
Susan, what first attracted you to specialise in Dermatology?
Dermatology is a fascinating subject and I therefore decided to specialise in it after completing my Physician's exams and General Medical training. Many medical disease have a cutaneous element (meaning they affect the skin), and therefore, there is a detective element to my role. For the primary dermatological diseases it is satisfying being able to make an immediate diagnosis and steer a patient to an appropriate and effective course of treatment Skin problems cause patients considerable distress and it is very rewarding being able to help with both symptoms and appearance. Different skin problems affect different age groups – eczema in babies and the young, acne in teenagers, lumps and bumps in the older patients and it is lovely looking after families or the same patient as they go through life with different problems at different times.
Bryan, how did your choice to be a surgeon relate to your personality?
Medicine is a wide subject and accommodates all personalities. I am a practical person and surgery was my obvious choice. I enjoyed it all, but I do like to see results. For example, a surgeon who carries out procedures on the intestines can measure his results in small percentage survival results, whereas a plastic Surgeon has results for all to see. It is also a rapidly developing area and I enjoyed introducing many new techniques in microvascular and paediatric surgery. In cosmetic surgery I can take an aesthetic pride in my results.
Susan, how has the dermatology industry changed since you first started working?
Over the last 30 years I have been a Dermatologist,there have been many advances in investigations and treatment. There are many new more cosmetically effective treatments and many more effective oral medicines for conditions such acne, and difficult psoriasis. Treatments for skin cancer have also improved immeasurably and the cosmetic world has flourished and expanded.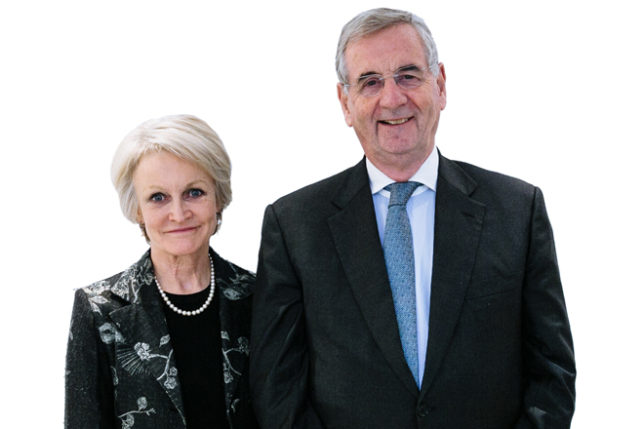 Bryan, how has the cosmetic industry changed since you first started working?
In the past, there were never enough trained plastic surgeons to fulfil the demand for cosmetic surgery and the slack was taken up by many others, including those without any surgical training. The now familiar story of so called botched procedures carried out by the untrained at home and abroad has made patients more discriminative. 30 years ago patients were happy simply to have larger breasts, now they require more beautiful breasts. Now, fat is not simply removed from the hips, but the whole line of the waist, loin, buttocks and hips should be a pleasing aesthetic. We are still plagued, however, with new high tech sounding laser high frequency, ultrasound techniques, which might sound advanced, however, they only add a further layer of complications, whilst the bespoke, hand crafted procedure produce superior results.
Bryan, what led you to bring liposuction to the UK? Can you give detail on when you first came across the procedure? How has it changed over the years?
It was my neighbour in Chelsea who told me of a doctor in Paris who was using equipment used to carry out abortions to suck out fat. Initially, I told her that it was risky and against all the principles of surgery. However, when she returned, having had the procedure herself, I knew it was something to investigate. I went over to Paris and although it appeared to be a crude technique it clearly had potential. I brought it back to the UK and had the equipment refined and was using it immediately, initially in reconstructive procedures at St Thomas' Hospital and then in my cosmetic practice. There was scepticism from my colleagues, but the results were undeniable. The liposuction technique is a basic one, but over the years it has become more refined. It has been refined not only with finer instruments, but also with an appreciation of bodylines.
Susan, have you noticed particular conditions lessening, or becoming more prominent, if so what are they and why do you think this has happened?
There has been a great increase in skin cancer due to more widely available affordable travel to the sun! At Cadogan, we have a specialist Mole Clinic which allows moles to be mapped and any cancerous moles removed within 24 hours.
Bryan, can you tell us more about the different trends in cosmetic procedures you have noticed over the 30 years?
When I first started practicing we had surgical procedures of the face, breast and abdomen. There was little to offer for the skin itself. Now the non-surgical skin improving procedures have become overwhelmingly popular because they are perceived to be less invasive. In addition, surgery itself has also become much less invasive. Every surgical procedure can be now carried out as a day case, we do not use uncomfortable drains and there is minimal discomfort. We can treat the whole body in an integrated aesthetic manner. Whereas there is still cheap mass market surgery, the value of the refined thinking Surgeon is becoming re-established. The day of the tight, shiny features of the over-lifted patient with pouting lips and turned up nose should be over. Facial surgery should be undetectable, but the patient should look brighter, alert and vigorous with soft pliable skin. New techniques with the patient's own fat have allowed us to fill out the collapsed face, plump up the breasts and disguise the defined edge of a breast implant, and be used in the buttocks to increase pertness.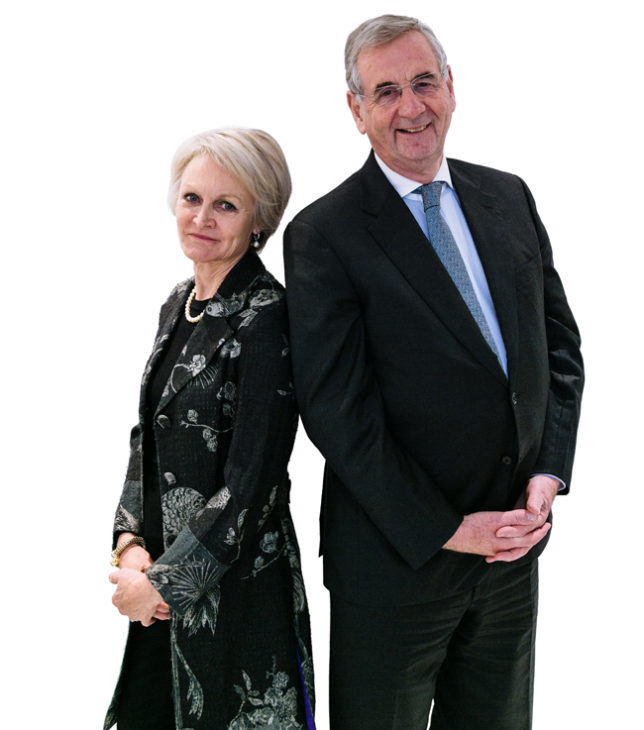 What are the benefits of working in a business together?
We both have the same work ethic and integrity, which means we gel extremely well in working together. We know each other's work extremely well which can benefit the patient. Although we work under the same roof we specialise in different areas, dermatology and surgery. These areas can complement each other and therefore we can suggest the most suitable and bespoke treatments for our patients.
What are the challenges of working in a business together?
Although it may be hard to believe, we don't think there are any. We have a very professional relationship and refer patients to each other formally with written letters just as we would to another dermatologist or Plastic Surgeon.
How do you keep business separate from your private life?
There can be as much or as little overlap as we want depending on the day, week or month. Sometimes we like to discuss work outside working hours; however we can just as easily switch off for the evening without mentioning our business at all.
About the Cadogan Clinic
For more information about dermatology, cosmetic surgery and other specialist treatments available at the Cadogan Clinic, please visit www.cadoganclinic.com