Having opened in Wandsworth Town just in time for summer, MeatUp brings the Great British BBQ indoors with #ALittleSocialGrilling. Located on Old York Road, the all-day restaurant and late night bar, created by former nightclub owner Sachin Khanna (Libertine and Raffles) has all of the ingredients of a great get-together in your own back garden, only bigger, better and bubblier – the prosecco list alone is amongst the longest and best in town with a wide range of DOC label wines from the Veneto regions including Vaporetto and Valdobbiadene, as well as Skinny Prosecco. As we entered the restaurant, we took note of the meaty wall art which adds to the relaxed vibe as well as whetting the appetite.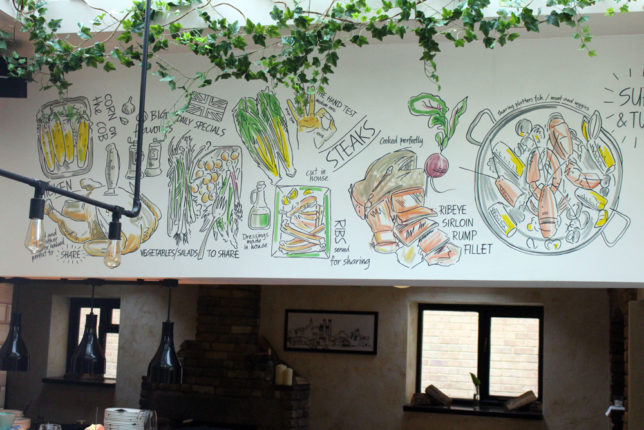 Head Chef Stephen Hinkley who comes via Meatopia and Foxlow (Hawksmoor Group) has created a mighty menu based on British ingredients, working with some of the best butchers and farmers in the country. Stephen takes centre stage in the open-plan kitchen, talking guests through the menu serving up succulent meats like house salted brisket hash with fried duck eggs for brunch, the soon-to-be-famous gargantuan sharing plates and selected cuts of beef big enough to share like the momentous 24 hour marinated short rib, cooked over English Oak for 4 hours and a further 8 hours of low and slow cooking making for a sticky and smoky carnivorous dream. Stephen also makes special efforts to showcase not just the best of British meat, but seasonal vegetables, fish and seafood too with grilled asparagus, courgette, pea, mint and Jersey Royals, the Monkfish and pepper skewer and the option to add any surf to your turf dish. Check out Mr Lobster on more of the quirky wall art.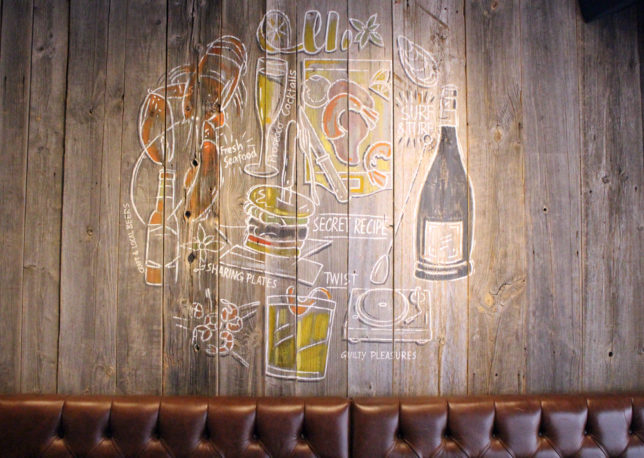 General Manager Adam Bylass, by way of Q Grill and Sushinho, helps you navigate the bar's cocktail list that has a distinctive sunshine feel with notables like the Lemon Curd Collins, made with Beefeater Gin, lemon curd, yellow Chartreuse, lemon juice and tonic. Using interesting ingredients from all over the world like tonka bean, which inspired the Illegal in America cocktail, means there are plenty of opportunities to excite your taste buds at the late night bar open until 1am. So what better way to start our evening than with a couple of house cocktails…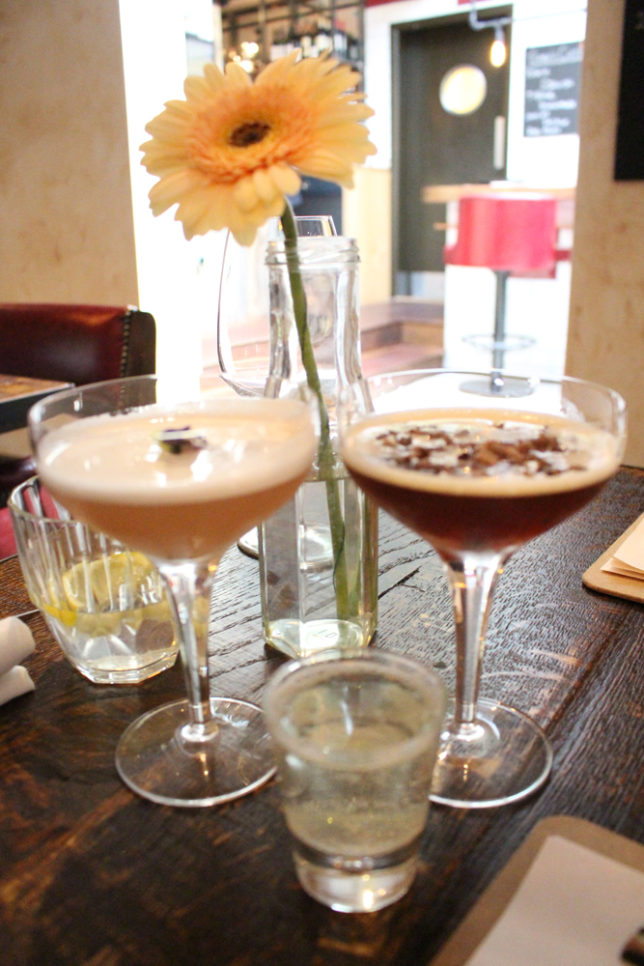 After the pre-dinner cocktails we were ready to sample one of the delicious Social Starter sharing platters… plenty for two… if not three!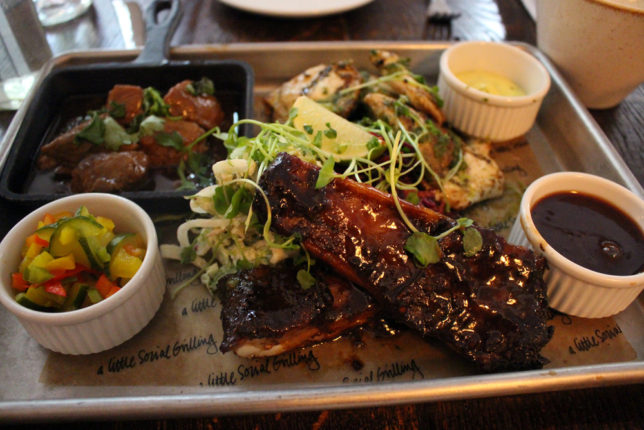 Check out the close up on the juicy chicken… marinated in tasty spices and chargriddled to perfection…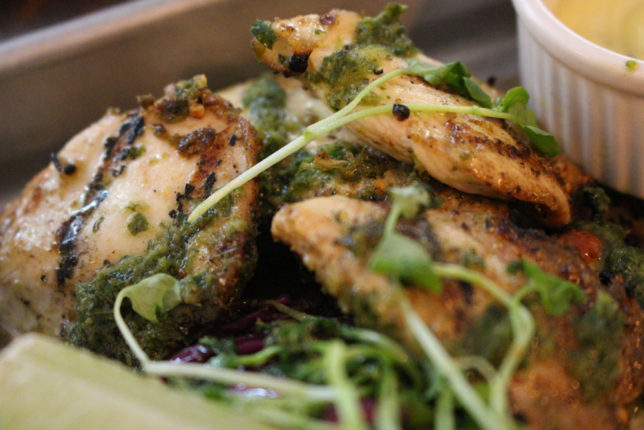 We got saucy with these meaty morsels of ale braised pig cheeks garnished with fresh coriander…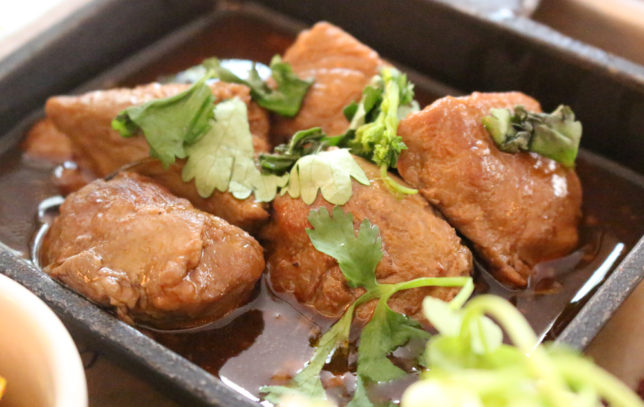 The platter was the perfect grazing option to take time to connect with my Lady over yummy food. Sharing is caring especially when it comes to smoked BBQ glazed spare ribs! Sticky and lip-smackingly good!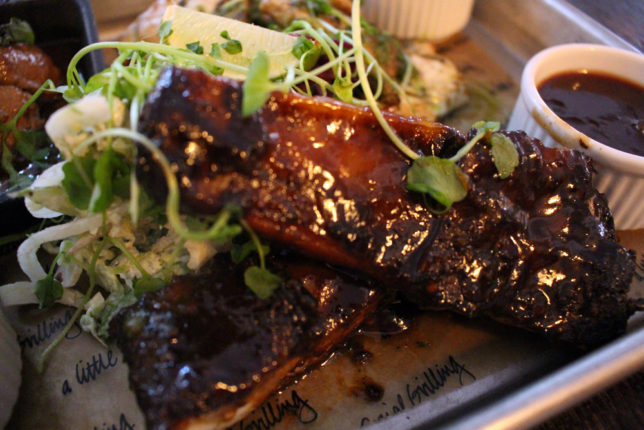 After tucking in to the scrumptious sharing platter, it was time for the main event. Check out this meaty feast!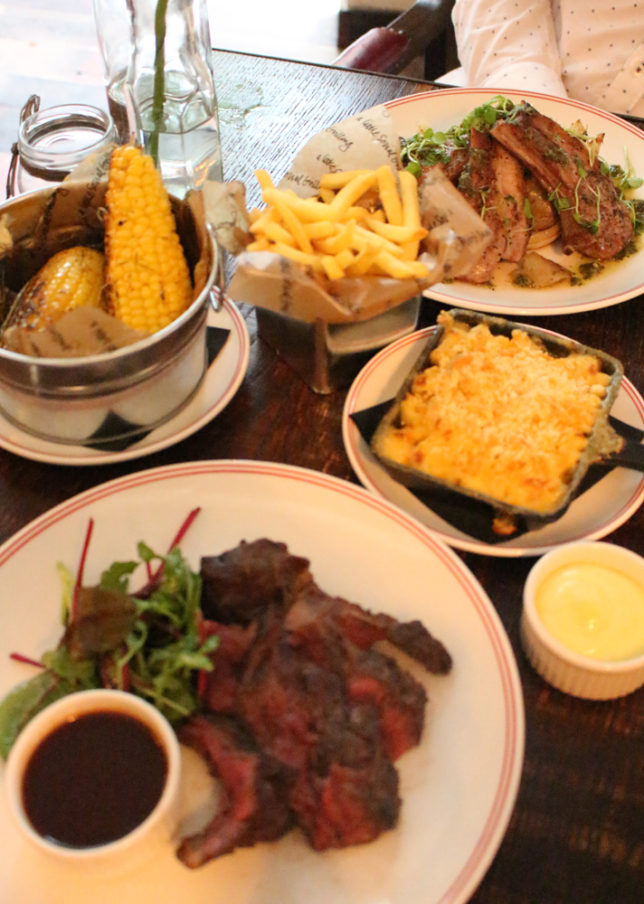 This delicious dish was a meat lover's delight! Deckle Steak… not something I've had before but definitely a must-try at MeatUp who serve this overlooked cut of meat delectably tender and flavourful.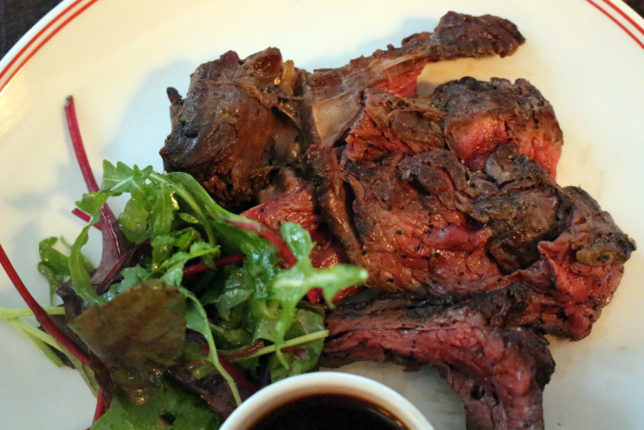 And a barbecue isn't a barbecue without some chargrilled corn on the cob… pass the butter!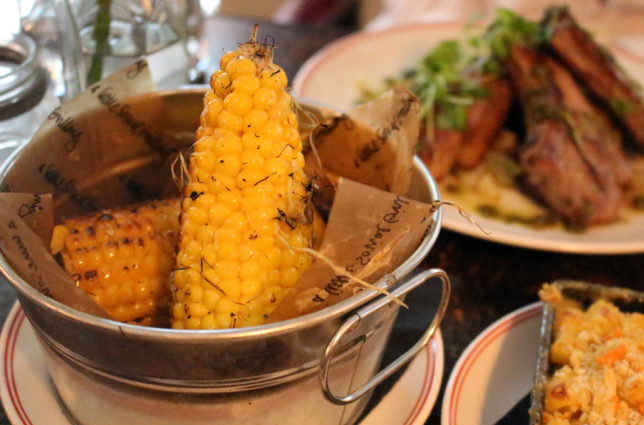 Another personal favourite was the gorgeous Mac and Cheese…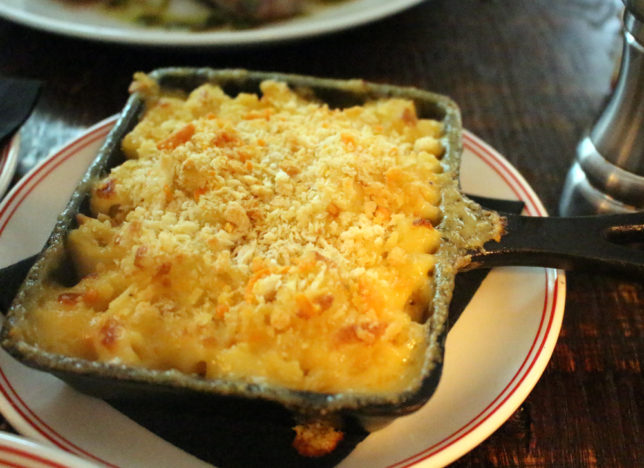 Not forgetting these delicious lamb chops… Chargrilled Welsh lamb chops served with roasted onions, green sauce and anya potatoes.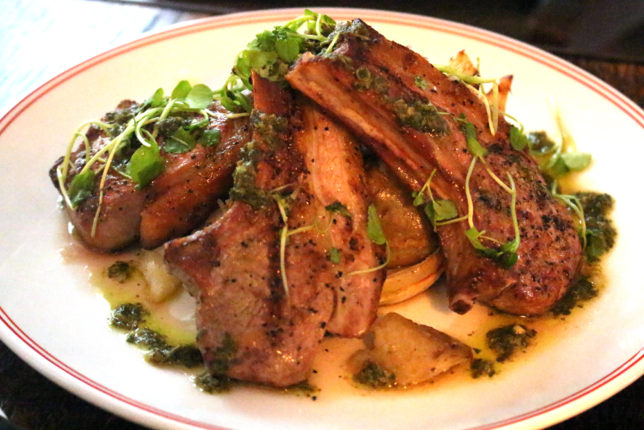 After all that delicious meat there was hardly any room for dessert… but who could resist this Sticky Toffee Pudding smothered with creamy goodness in a pool of gooey toffee sauce.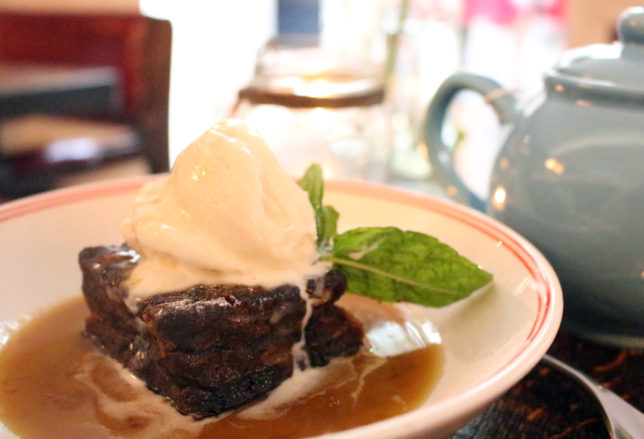 The bar will play host to an eclectic and upbeat music programme with live music every Thursday showcasing acts ranging from blues, soul, jazz, swing and acoustic, in addition to regular big-name DJs and 'BYOV' (Bring Your Own Vinyl) nights. MeatUp is designed by Keane Designs, the 50-cover restaurant and its 37-cover bar is set in an atrium with bare bricks, repurposed wood and a living wall of ivy creeping its way around the open-plan kitchen, dining counter and impressive sky light, evoking an urban back yard feel. Outdoor seating for up to twelve is great for a spot of brunch, lunch or dinner – if the weather holds up!
Reservations are recommended.
MeatUp
350 Old York Road, Wandsworth Town, London SW18 1SS
0208 425 0017
meatupgrill.com
@meatupuk
#ALittleSocialGrilling