Amongst the ups and downs of the past century from the boom years to Brexit fears, The May Fair Hotel has remained a hotspot for both business guests and leisure travellers working in or exploring this affluent London neighbourhood. With Green Park and St James's Park on the doorstep and international landmarks like Buckingham Palace and Parliament just a stone's throw away, The May Fair Hotel is positioned alongside the exclusive Berkeley Square fashion district and this iconic London hotel is surrounded by some of the most sought-after restaurants and bars in the world.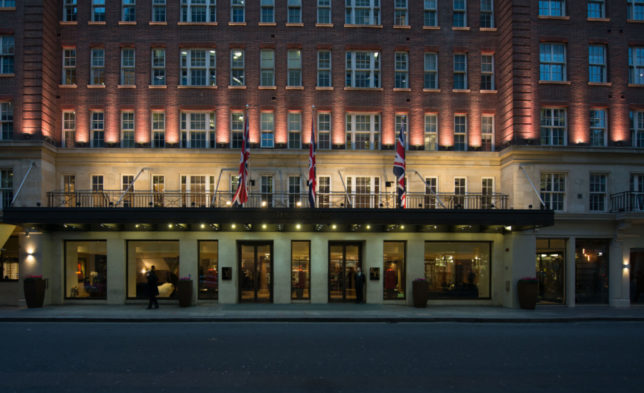 For discerning C-suite executives and hardworking international business leaders, The May Fair Hotel's magnificent signature suites offer the perfect place to prepare for important meetings, recover luxuriously after a demanding day or simply enjoy leisure time after a conference. All thirteen suites are individually designed and home to a host of indulgent touches, including sumptuous bathrooms and in-room iPads. The penthouse, on the 9th floor, is one of the best in London – offering unspoilt views across the capital.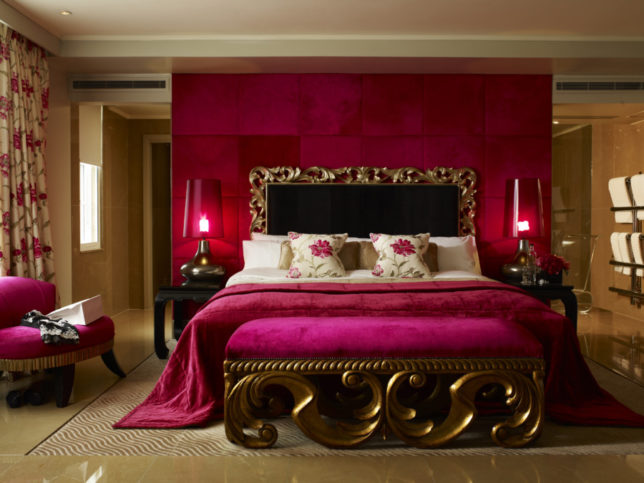 The May Fair Hotel utilises its dedicated in-house technology team to ensure that business guests receive an exceptional service – before, during and after their visit. Having strong, strategic partnerships with leading technology firms means The May Fair Hotel receives the latest and best equipment to meet the demands of both business and leisure guests including Smart Samsung HD LED TV's; furiously fast BT internet with seamless download speeds of up to 150Mbps; and Sonos 5.1 Home Cinemas where you can relax and enjoy high quality film screenings and company presentations.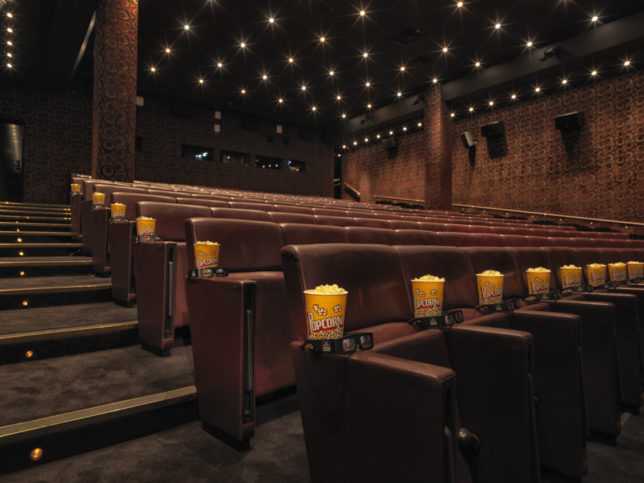 For those looking for the ideal London meeting room, each of the private business meeting rooms is individually designed in a signature colour to make the most of the natural daylight and contemporary design. The rooms are located together in a private self-contained area on the mezzanine floor making it easy to hold separate meetings in close proximity. All but four rooms are flexible in layout offering up to eight configurations from theatre, cabaret and dinner dance to boardroom, u-shape and classroom. What more could you ask for!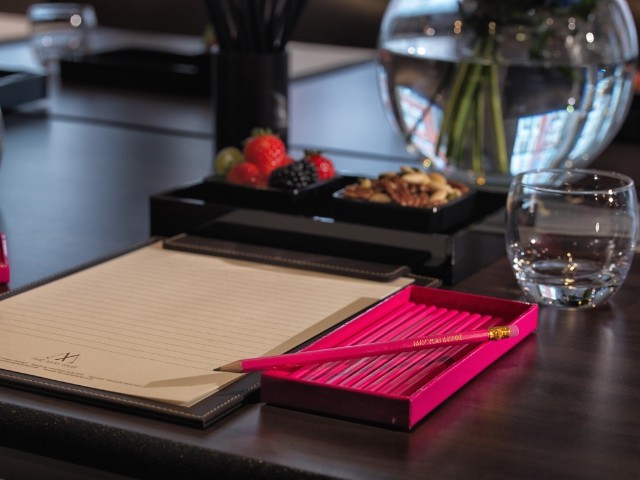 In keeping with 21st century London, The May Fair Hotel high-tech meeting and event spaces, complete with furiously fast Wi-Fi for all guests (with seamless download speeds of up to 150Mbps), means that businesses from across the capital choose to host their meetings and events at the hotel. It's no surprise that SLOAN! chose The May Fair Hotel for an important meeting recently with one of our most valued business partners.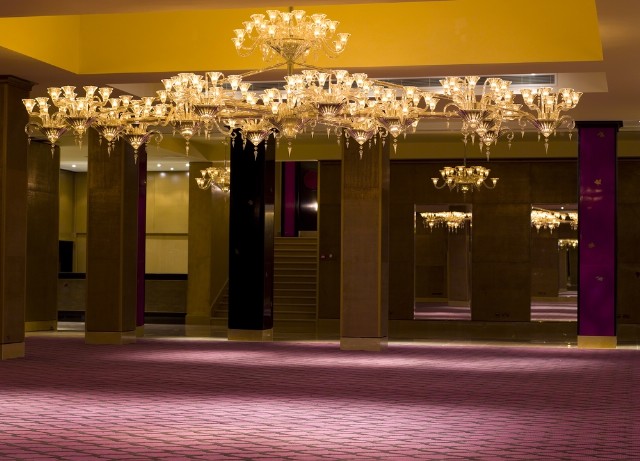 The May Fair Hotel can cater for all needs from small meetings to large corporate events, with the spectacular Crystal Room able to host 280 people for a large meeting; the fabulously flexible Danziger Suite able to host 170 people for dinner; and the luxurious Private Dining Room available to host discreet functions.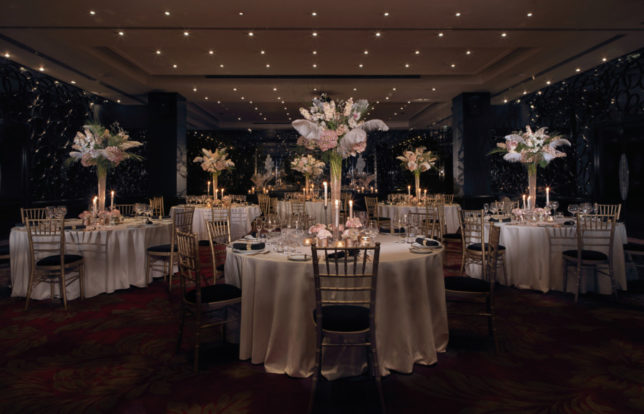 The May Fair Hotel has recently launched a new menu selection for its meetings and events delegates, as part of a significant investment across Edwardian Hotels London's wider delegate offering. The thoughtfully developed collection of menus means delegates may now choose from a different selection every day of the week. Each dish is of restaurant quality, beautifully presented, and complements each other.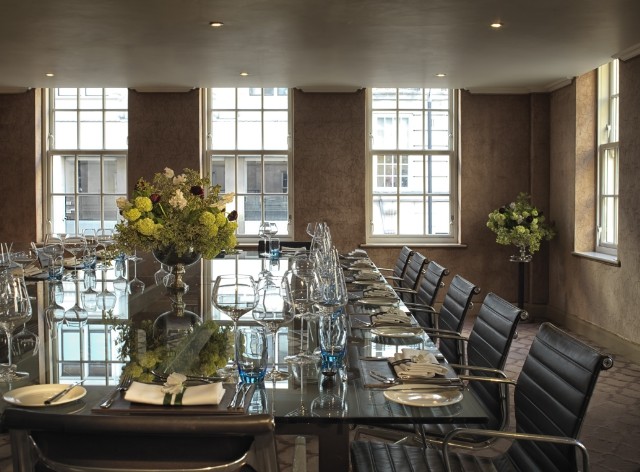 Each of The May Fair Hotel's 16 function spaces are equipped with the very latest audio-visual technology and wireless connectivity, providing a range of elegant settings for anything from a private boardroom meeting or dinner to an opulent company party or wedding.
Meetings and events delegates can also simply text EDWARD, Edwardian Hotels London's AI chatbot, for all kinds of support from ordering refreshments and adjusting running orders, to requesting assistance with AV equipment. Built-in assisted machine learning using Natural Language Understanding (NLU) means more than 1,600 requests can be responded to in different languages. How amazing is that!
To find out more about for events and meetings at The May Fair Hotel please contact events@themayfairhotel.co.uk or +44 (0)20 7915 3898.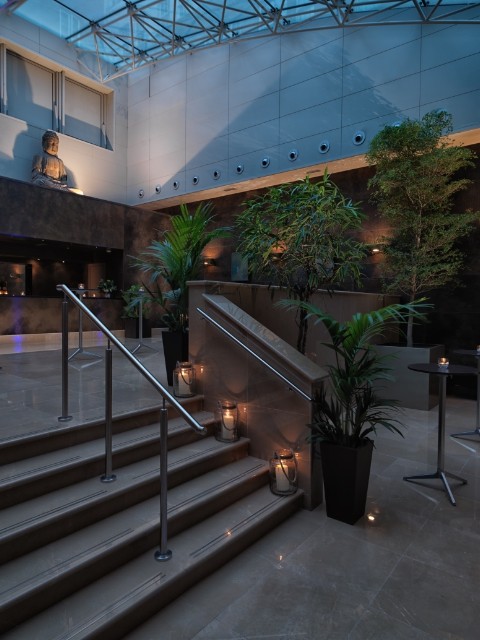 About Edwardian Hotels London
Edwardian Hotels London is a privately-owned hotel group, which has been owning, operating, and developing a luxury hotel and hospitality portfolio since 1977.
Edwardian Hotels London has handpicked the locations in London and Manchester to be based.  Today, the company owns and operates The May Fair Hotel, eleven Radisson Blu Edwardian London hotels in London and central Manchester, as well as a collection of restaurant and bar brands including the May Fair Kitchen and May Fair Bar.
The company is currently engaged in a major development in Leicester Square, another key London destination, incorporating a luxury lifestyle hotel, restaurants, bars, spa and cinemas.