We're at the height of Summer and if you are not reading this on holiday, it's highly likely you're getting ready for one. You have been planning your vacation for a long time, ticking off actions to complete on your mental checklist. Before you jet off to that dreamy destination, you want to make sure you look and feel your best – and whilst women usually adopt their beauty holiday regime months ahead, it's not often that this is the case for men.
From exfoliating and moisturising to keeping a trimmed beard and a short crop that will keep you cool all day, Master Barber Darius Kravitz shares his top grooming tips to refresh your holiday style and maintain it during your travels.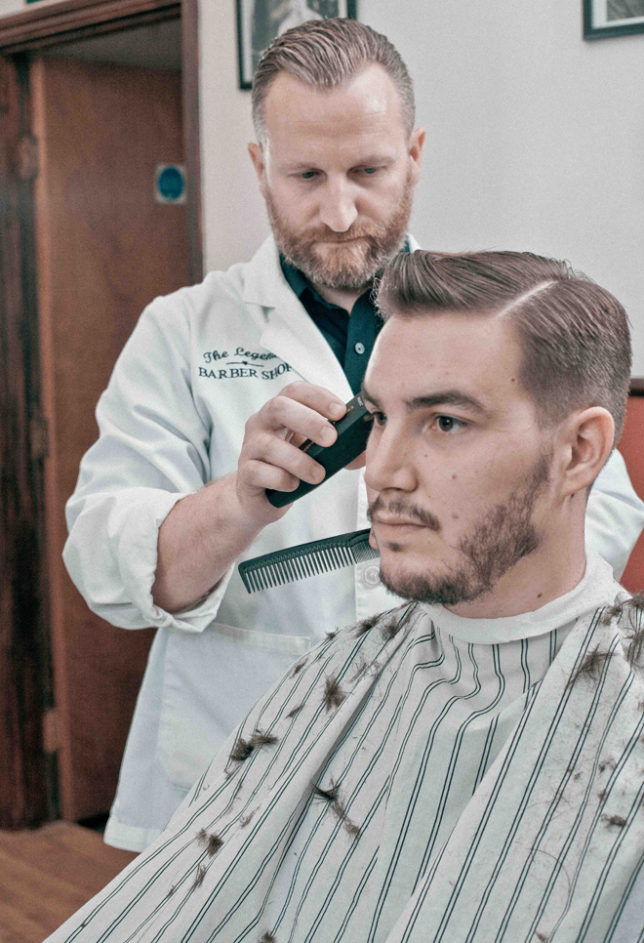 Visit your barbershop for a haircut
We recommend that you do so no less than a week before your departure. This should give your hair plenty of time to recover from being 'just cut' and settle into a style that you can work with. If you're feeling adventurous, take the plunge and ask your barber for a different cut, one that you wouldn't normally go for during the Winter. It's a holiday after all! Your hairdresser will also be able to advise as to the styling products you should invest in, based on your hair quality, thickness and length.
Get a wet-shave or beard trim before you depart
Summertime is perfect to try a shorter and neater beard. You'll probably be spending long hours by the pool or at the beach and too much facial hair can be tough to manage in the heat. Keep them trimmed or sport a clean-shaven look but be careful not to over-shave; twice a week should be enough to keep irritation away – besides, nothing is sexier than a 3-day stubble!
Opt for travel-sized products
Everyone likes to travel light when possible and you can now equip your vanity case with small bottles of portable skincare and haircare items. These are also a safer option, especially if you are planning on buying them at the airport and packing them in your carry-on.
Don't forget the essentials
Once you've chosen your beach, daywear and evening outfits along with accessories to match, don't forget the grooming essentials that you will be taking with you. You will need a chemical-free cleanser and toner that you can use daily and an exfoliating gel to use weekly. Warm weather causes dry and flaky skin, so a light moisturiser is also a must-have if you want to avoid irritation. One of the most important things you can do to care for your skin is to apply a high SPF sunscreen frequently during the day if you're out and about; it prevents sunburn and wrinkles, but is also a vital ally against skin cancer. Make sure you use it on your head too, if you keep it shaved.
Take care of your hair on the go
Dry and hot weather can lead to itchy scalp and dull hair; buy a nourishing shampoo ideal for regular use. You'll also be wanting to look sleek and up to scratch, without having to spend too much time doing so; pack a good hair gel that will not only help style your hair and keep them that way, but will go the extra mile to nourish your roots for healthier hair.
Variety is paramount
Being on holiday does not mean settling into a routine or neglecting to pamper yourself. Whilst you can adopt a laid-back look during the day to help you relax and unwind, it's worth sprucing up in the evenings and stepping out for summer night fun. Have a close shave, moisturise for a soft touch and and try styling your hair differently.
About Darius Kravitz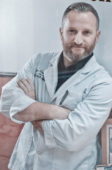 Darius is Master Barber and Founder of The Legends Barbershop. With over 30 years of experience, Darius launched his first shop on Lambs Conduit Passage followed by a second shop in 2016 near The Strand. Their team of barbers keeps the craft bang up-to-date, with bespoke service that includes sharp styling and unique products. The Legends Barbershop is one of the few barbers in London who practice and teach the classic barbershop service.
Darius has been doing his job since he was 15 years old. For years, he watched the local barber creating sharp looks and styles for gents. He trained in Amsterdam & Berlin. Three years later he was working as a barber full time, with a large customer base and earning more than his friends.
Being a skilled barber requires a combination of values. One needs to be passionate and have vision to understand and create the look clients want. Creativity also helps, as customers will come back for their barber's unique touch. Finally, a steady hand is a must!