Here are a few tips from Ted's Master Barber to guide you chaps on what would suit you based on your hair type and face shape but remember to also think about lifestyle factors and how these may affect your style.
Do you like to use styling products?
How much time do you realistically have to style your hair every morning?
Will your leisure interests affect your look?
These are all questions every man should consider before embarking on a new haircut. For example, a stylish quiff is not going to work when you're training for a marathon and the latest hair trend might not always work with your personal fashion style.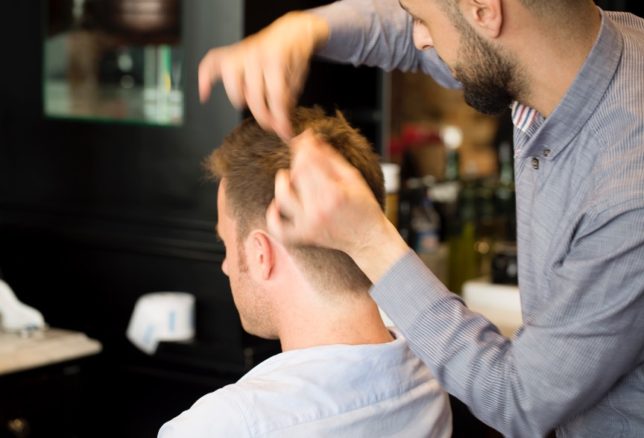 Hair types
Curly Hair
Not everyone would find cascading curls like Jon Snow's a blessing, and curls can vary on a huge spectrum.  One man's curls might be entirely different to another's in thickness and shape, so it's important to find the right hairstyle specifically for your curls. Ted's Master Barber advises not to go too short, as this will make your hair upkeep unbearable with many trips back to the barber! But if you fancy opting for something shorter go for a style that rests just above the ear.
If you have curly hair you are lucky enough to be able to wear the latest on-trend longer styles, as your hair will already have effortless volume, but be sure to also invest in the right products to tame your tendrils. A moisturising shampoo can make hair more manageable and conditioner is not just for females! Always follow your shampoo by distributing conditioner through to the ends but avoiding the scalp, and leave for two minutes before rinsing. Adding moisture will help to tame and define your curls. For additional control and definition, especially if your curls are course, try a styling product such as a hair putty. Simply apply a small amount of putty into your hand and warm the product between your palms, (this will ensure the putty is not lumpy), then run this through root to tip to give your curls glossy texture.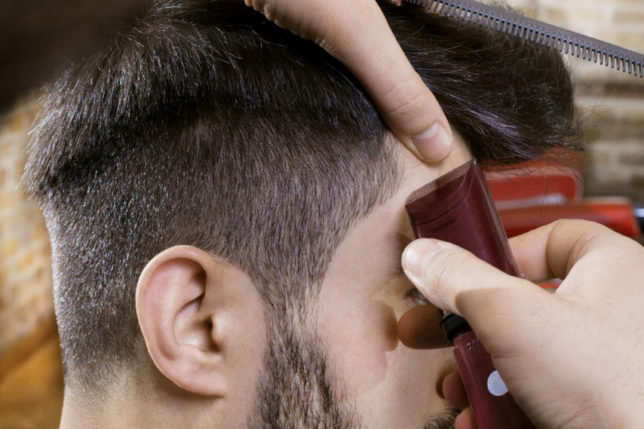 Thick Hair
Men with thicker hair have more freedom to play around with various hairstyles as the hair tends to be malleable and there is sometimes a natural wave to work with. You need to find a flattering style that looks stylish whilst also meeting the requirements of your lifestyle. You have the freedom to choose from a range of styles; classic, sporty or avant-garde and you can afford to experiment with styles and finishes but the most important thing is finding the right look for your personal grooming style.
Keeping it longer on top but going shorter around the sides is a great look for those with thick hair but you may need to master some blow trying techniques. Either go for a groomed, crisp fade that blends flawlessly into the longer thick hair on top, or opt for a textured, less structured style for a more natural, relaxed finish. Be sure to use a small amount of hair pomade to tame any unwanted frizz.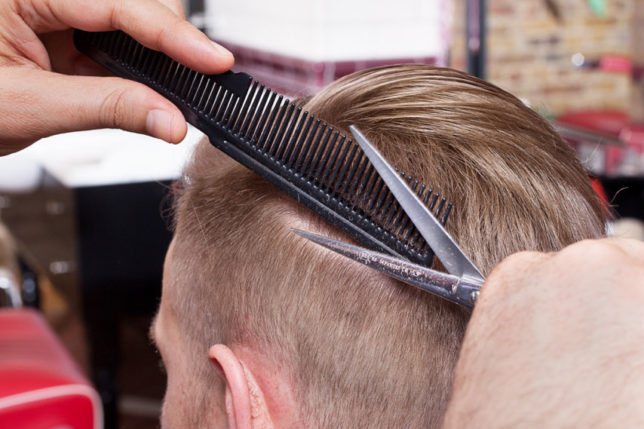 Thinning Hair
When thinning hair hits, many men will try to comb over what little hair they have left to make it look thicker and disguise any balding spots. Scraping the hair over  in a desperate attempt to look like you have more hair, can actually have the reverse effect and makes it appear thinner. Instead of a classic comb-over, use a hair wax or mousse to add body throughout the hair but avoid hair gels at all costs as this will make your hair clump together with the risk of revealing even more scalp.
Choosing the right haircut is key to creating the illusion of thicker hair. Justin Bieber is a celebrity that has been reported to have naturally thin hair.  He pulls this off well by having fade-ins shaven at the sides, and a blow-dried quiff on top to add fullness.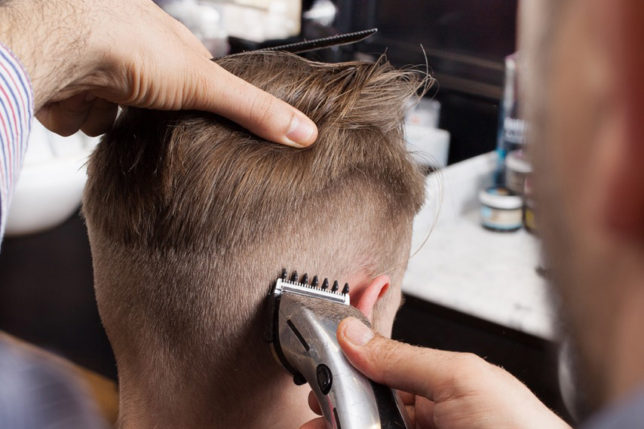 Face Shapes
Round Face
The key to finding a hairstyle to suit a round face is making sure to balance out the facial proportions. Ted's Master Barber encourages choosing a quiff or a hairstyle that will add some height to your hair, as this will make your face appear slimmer and in proportion.
Square Face
With their enviable strong jaw lines, square faces have features to rival that of an Adonis. Choosing the right hairstyle is key for either accentuating your jawline or concealing it little more. Shoulder-length and short hairstyles can both work for a square face. Brad Pitt is a wonderful square face pin-up that has experimented with layered longer hairstyles and classic short side-parting cuts.
Oval Face
The Peter Andre 90s look is very in this season with middle partings ruling the AW16 catwalks from designers such as Gucci, Prada and Versace.  This look is most flattering on a gent with an angular or oval face shape with lots of texture in their hair. Apply a pea-size amount of wax in your hands and warm up by rubbing your palms, then work the product through the roots to bring more effortless texture.  Alternatively if you don't want the hassle of a middle parting, an oval face can easily pull off a short buzz-cut as there is no disproportion in their face shape. It's always a good idea to check if you have any lumps or bumps before going for this drastic cut though!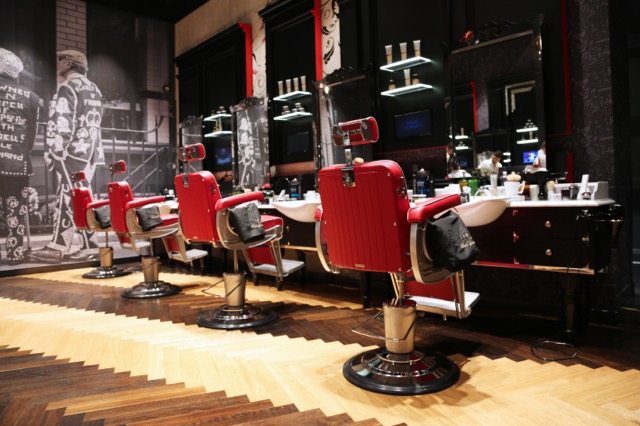 SLOAN! spoke to the Master Barber at Ted's Grooming Room. Ted's signature barbering experience offers sharp cuts tailored to your hair type, face shape and individual style. Ted's Grooming Room treatments are designed to tailor the hair design based on the individual's hair and face shape, but will also take the lifestyle of the client into consideration to ensure that the look is something that can be created at home daily.
The highly trained and skilled barbers at Ted's Grooming Room will always take the time to identify technical details such as the direction the hair grows, how dense the hair follicles are, which areas are thinner than others, as well as determining the shape of your head and face to find a style to suit you.
To find the nearest Ted's Grooming Room to you and to see a full list of treatments, please visit www.tedsgroomingroom.com