Personal trainer and nutritionist, Myles Hopper, and ex-advertising agent, Giles Humphries, are the Devon duo behind the UK's favourite healthy food delivery service, Mindful Chef. In their eponymous first book, published on 23 March 2017, they share 70 delicious and easy-to-prepare recipes that offer nutritionally-proven health and wellness benefits. The beauty of this practical and intuitive approach to eating is that each dish is specially designed to promote long-term health benefits, such as: increased productivity, better sleep, less stress, clearer skin and a healthier you.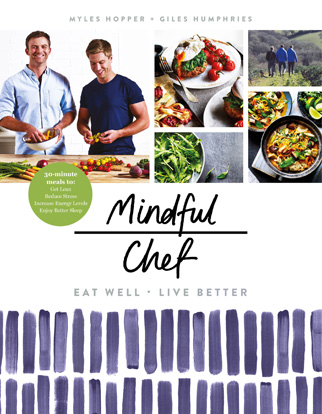 Operating as the Mindful Chef for little over a year and working with a team of professional chefs, Myles and Giles design and deliver the delicious recipes that are featured in this book, which are now enjoyed by thousands across the UK. In this short time the business has grown exponentially, recently securing notable investment from high calibre sporting celebrities such as, Andy Murray, Victoria Pendleton and Will Greenwood.
From Keralan coconut fish curry with coriander & wild rice, to blueberry & banana buckwheat pancakes, all recipes are gluten-free, contain no refined carbs or sugars and have a maximum of 10 ingredients. All of their ingredients are organically sourced from farmers and fishermen, based in the South West, making them ideal for anyone who wants to eat well but is short of time.
Below is one of the delicious and healthy recipes from the new book which has been kindly shared with SLOAN! Magazine by Myles and Giles from Mindful Chef.
Matcha & Cashew Cookies
These delicious cookies are packed with health boosting superfoods and they are so easy to make. Matcha is a Japanese green tea that uses the whole green tea leaf ground into a fine powder and contains much higher levels of antioxidants than other green teas. In this recipe matcha is combined with creamy cashew nut butter, a great source of protein, minerals and vitamin C. When buying nut butters, check the ingredients to make sure that there are no added oils. The best quality nut butters are made solely of nuts.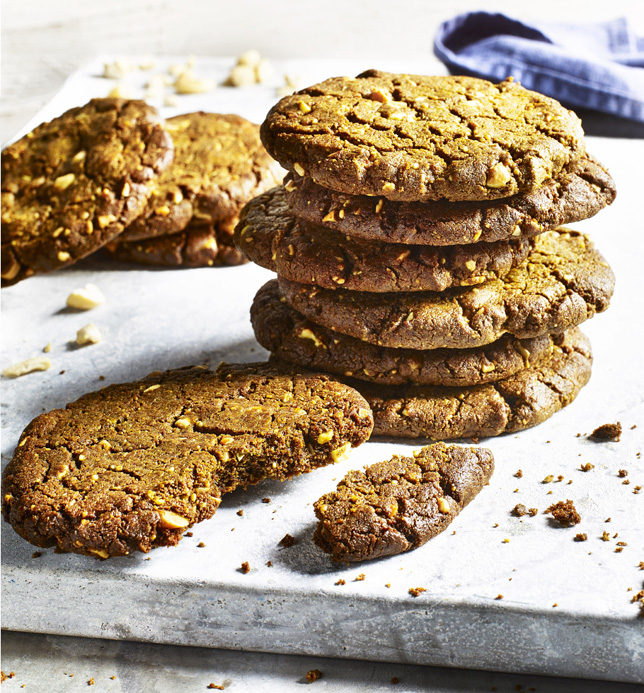 Makes 10
Ingredients
270g crunchy cashew nut butter
100g coconut palm sugar
1 tsp bicarbonate of Soda
1 egg
1 tbsp matcha powder
40g cashew nuts, roughly chopped
Method
1. Preheat the oven to 180°C / gas mark 4.
2. Put the cashew nut butter, coconut palm sugar and bicarbonate of soda into a bowl and mix together until combined, then beat in the egg to form a dough. Add the matcha powder and stir well, then stir in the chopped cashew nuts.
3. Form the cookie dough into 10 balls and place them on a baking tray lined with baking paper.
4. Flatten the balls with the palm of your hand to form a cookie shape (they will expand a bit when cooking).
5. Bake in the oven for 8-10 minutes, until lightly golden brown. Leave to cool for a few minute, then place on a wire rack to cool and enjoy!
Recipe extract from Mindful Chef: Eat Well, Live Better by Myles Hooper and Giles Humphries published by Century, Hardback, £20.00