Black-tie clad revellers at this year's Henley Festival (5-9 July) will be the first festival-goers in the UK to sample Moët & Chandon's champagne vending machines, enjoying mini bottles of the luxury champagne at the touch of a button as they watch headliners Pet Shop Boys, Chaka Khan, All Saints with special guest Melanie C, Jess Glynne and Goldie & the Heritage Orchestra perform on the festival's iconic Floating Stage.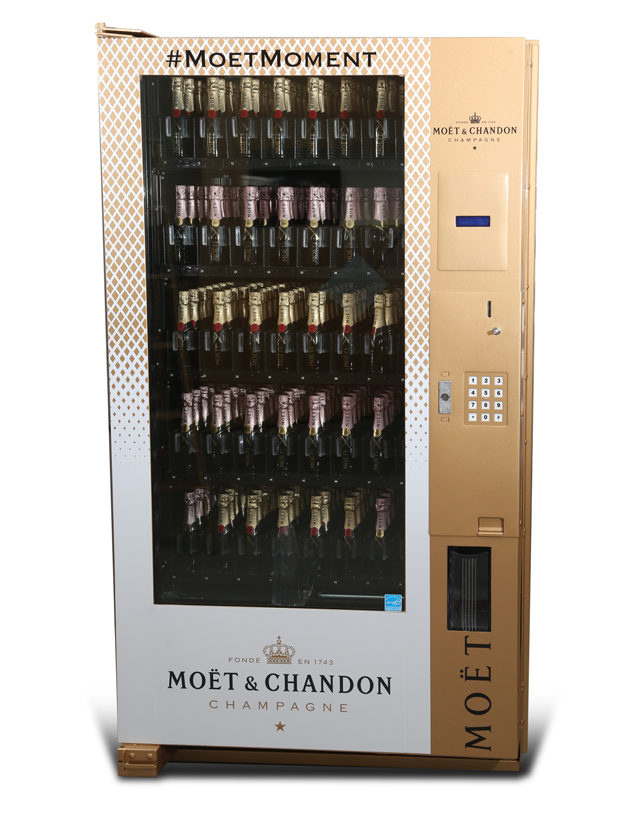 Making their festival debut at the UK's most glamorous boutique festival on the beautiful banks of the River Thames, the champagne vending machines will hold 375 chilled 20cl bottles of Moët & Chandon champagne, including Moët Imperial, priced at £18, and Moët Imperial Rosé, priced at £20. Festival-goers can find the vending machine at the festival's Pure Heaven nightclub – created by legendary nightclub, Heaven – alongside a Moët & Chandon photo booth.
Moët & Chandon will also be creating four champagne fountains, each constructed from 90 champagne flutes, and located at the Festival's gourmet Riverside and Terrace pop-up restaurants, as well as on the Moët & Chandon champagne lawn. Meanwhile, a pair of Moët Bicycles will offer Moët Minis at the festival.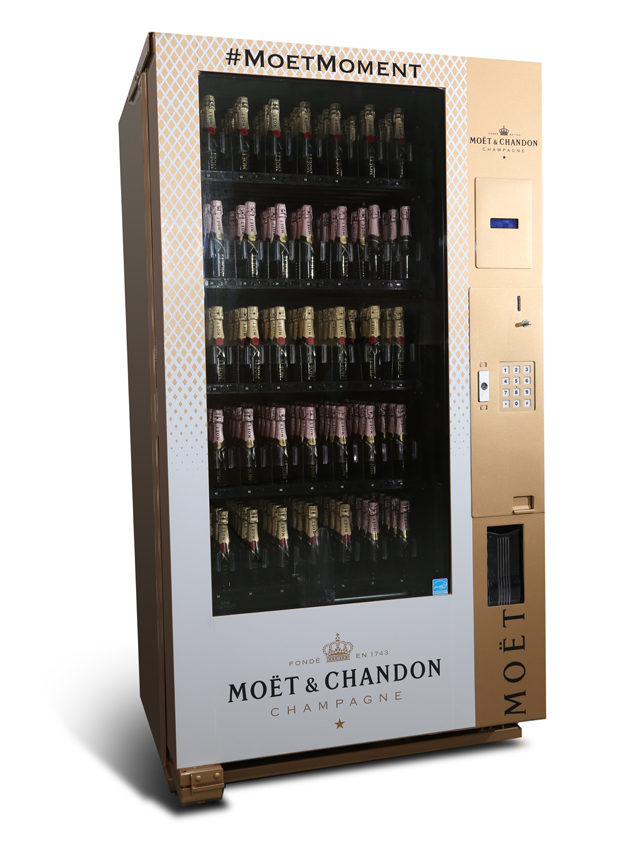 A festival for food lovers, Henley caters for all tastes offering a huge number of restaurants and pop ups from street food to fine dining. Restaurant's popping up at the festival will include The Spice Merchant, Crooked Billet, and The Dog & Badger alongside street food from Jimmy Garcia's BBQ club, Newquay Sushi, Snob Lobster and Champagne, Pizza Express and Awesome Crispy Squid. Henley will once again host the UK's largest pop-up restaurant, with catering maestros The Dish serving 800 covers a night at the atmospheric Riverside Restaurant.
Legendary nightclub Heaven will be bringing their sister club Pure to the festival, kicking off the dancing each night as soon as the headline act finishes on the floating stage.
Click here for a full preview of this year's Henley Festival.