Jessica Williams, entrepreneur & founder of ethical recruiter Sidekicks, shares her business acumen with SLOAN! Magazine and shares her expert advice on how to take charge of your career future in 2017.
We spend the majority of our waking lives at work yet very rarely give our career the attention it deserves. We have no hesitation in getting an annual MOT test done for our car, making sure it's safe to drive, roadworthy – so why don't we do the same with our jobs?
The New Year can often be a catalyst for a change in career. After Christmas there is often an enormous surge in job applications, as people come back from some time away and realise that a change in job can provide a fresh challenge for the year ahead. But what should we be looking at when considering a career change?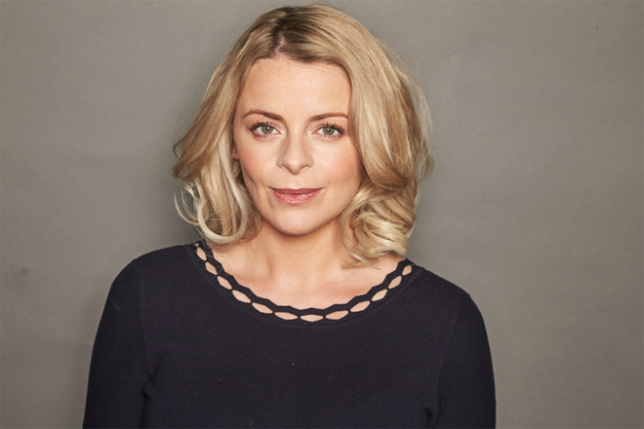 First, work out what specifically bothers you about your job. Is it the people you work with? The industry? Your salary level? Once you have identified the problem, you can break it down and fix it.
Prioritise your skills, your happiness and your fulfillment
Don't just accept that 'Monday Morning' feeling – it doesn't have to be that way!
Are you experiencing general apathy or is it an indicator of something a bit deeper –  perhaps you're not reaching your potential, and your job is no longer stretching and challenging you?
Alternatively, perhaps it's the people, culture or your boss that you're struggling with, but essentially you're happy with the skills you're using – in which case a change in environment will help.
Perhaps you dislike the actual work? If this is the reason, it may be time to review your skills and find out what skills you'd like to be using in your daily job.
On the other hand, is it because the company you're working for doesn't support your ethics? I knew one former Managing Director who quit their job in the media because they felt the company they were managing was operating unethically. They moved to the wellbeing sector with the same degree of responsibility and were much happier.
Think about where you really want to be
It's really important to get specific about what is bothering you, as you won't be able to affect change unless you know the cause.  The result may be that you don't need to change careers and throw the baby out with the bath water – you might simply need to review your options.
One particular candidate who was working as a PA in a law firm had just taken up psychotherapy training and wasn't feeling as fulfilled in her day job. She liked the salary and her general PA duties, but she wanted to work in a more caring environment, more in line with her training. In this particular case, a change in sector rather than a change in career was necessary, so she moved across to working as a PA for a high-profile charity.
Old path versus new path
Of course, it may be time to discover a totally new path. If you're not happy with your actual job, try looking at your transferable skills and ask what skills you were using when you were at your most fulfilled. It's much easier than you think to repackage your skills; even if the only time you've used them is in your spare time, that still has enormous value.  "I once coached a young man who wanted to work as a graphic designer but whose only relevant experience was creating beautiful fliers for his brother's gigs. I told him to make sure his CV and elevator pitch (twenty second telephone/face to face pitch) mentioned his designing achievements upfront so that he could impress potential employers.
Happy but wrong structure
Alternatively, is it the structure that is wrong for you but you essentially like what you're doing? For example: if you're a mother returning to work for the first time since giving birth or are undergoing part-time training in another field, it may be time to rethink the shape of your working week. In this instance, a flexible working arrangement might suit you better – working from home or working part-time might be a more preferable option.
Stop and think
The most important thing you can do for your career in 2017 is to take the time to stop, and think. Setting clear goals is one of the best ways to continually reassess your progress throughout the year and mentally check in to see how you are really feeling about your career.
The way I set my goals is a bit odd but it works for me. Four times a year, as close to the quarter day as possible, I buy a ticket to go to the top of the Shard. I stand up there for an hour or so and look at the view, and I ask myself what's worrying me at that moment, what concerns do I have about the business, what challenges are we facing? Then, I imagine myself standing in the same place, looking at the same view, on the next quarter day, and ask myself how I want to feel then. I then have a really clear idea of where I want to be, and all I need to do is extrapolate my goals from that to ensure I'm always travelling in the right direction.
The sense of physical perspective that I gain being so high above London always resets my mental perspective and helps me see obstacles in a very different light. I'm not saying that you have to go up the Shard every three months, but just try to carve out space and time on a regular basis to ensure that you know where you're headed, how you're feeling, what you need to do to make those changes a reality.
About Jessica Williams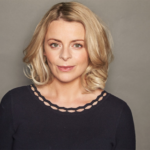 For Jessica Williams, aged 31, the catalyst for starting her business was disbelief at what she describes as an "often unbelievably antiquated" secretarial recruitment industry. Jessica Williams worked as a PA to various high-profile businesspeople for ten years before founding Sidekicks.
With discrimination rife in the industry, after over a decade of working with billionaires and successful business people, the Surrey-based entrepreneur recognised that her sector needed a recruiter who understood the changing nature of modern support and would prioritise the needs of candidates as much as clients, simultaneously challenging the outdated ideals and protocol so endemic within the market.
Under Williams' leadership, Sidekicks is an ethical recruiter that is pioneering new practices in the recruitment field, it challenges biased attitudes to hiring with industry-leading initiatives such as hiring pregnant staff, encouraging flexible working, and appearance/ gender/ethnicity blind shortlisting.